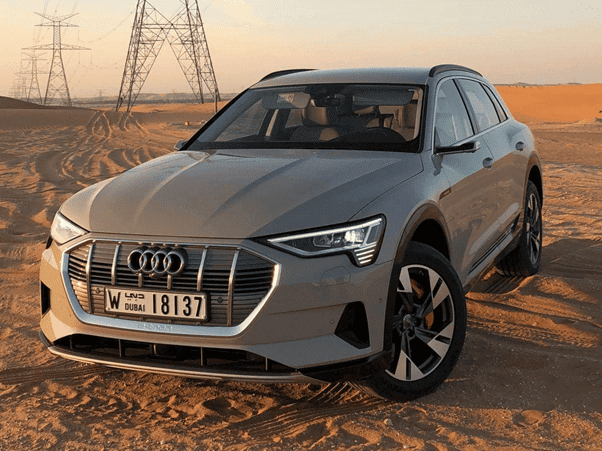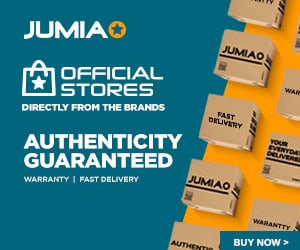 Nowadays, the world is heading towards a luxurious lifestyle. Nowadays, you can see advanced technology and systems, in every aspect of life. The same goes for luxurious cars and vehicles. It is easy to fall in love with luxury cars but when it comes to buying or choosing one it becomes a difficult question.
A luxury car acts as a status symbol for its owner. When you are buying a car, you are going to invest a huge amount of money, and you want to make sure that the investment you are putting in buying a car is worth it. Before deciding on buying a luxurious car, you should get complete information about the car including its features and price.
Buying a luxurious car will give you a lot of experiences and advantages. It provides you a compelling mixture of features, comfort, and performance. The luxury car gives you smooth rides and powerful engine options. They also serve you by providing rear seats, fascinating and attractive designs, and high-quality material. Also, they come with the latest and high technology features like automated collision prevention systems, etc. You can contact any car rental agency like RentalcarsUAE to find the best luxurious cars for rental.
7 Best Luxury Cars 2021
Here are some of the best luxurious cars that you have to choose in 2021:
1. Mercedes-AMG E53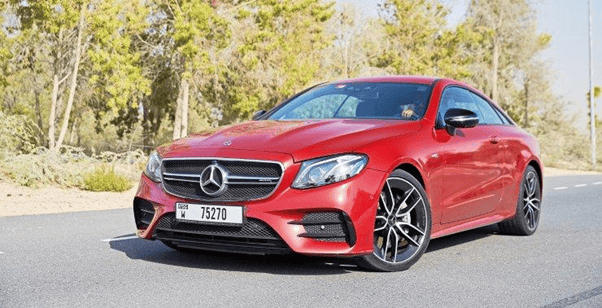 It is the best luxurious car with more power, bigger tires, and suspension tunes for speedier turning left or right. It is also known for its focus on luxurious interior designs and leading-edge technology.
The Mercedes-AMG E53 slides between the standard models and the exciting V-8 powered AMG E63 and E63 S. Its AMG is tuned turbocharged 3.0- liter, 6 cylinders puts out 429 horsepower and 384 pounds-feet of torque. However, it is a hot-rod version of the luxury sedan.
2. Audi A7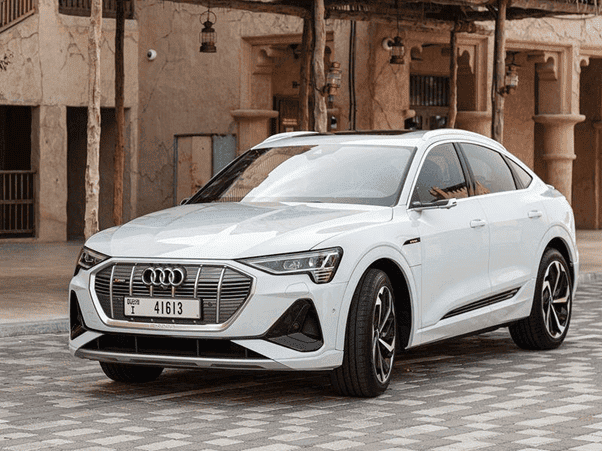 Audi A7 has a stylish, luxurious, and simply cool look. It has flashier styling, and nine more cubic feet of cargo behind the back seat, the same as the A6 version. These both are considered mechanical twins but the epic news for Audi A7 is the addition of an in-hybrid plug that gets a turbo-charged 4 cylinder and an electric motor for a combined output of 362 horsepower.
Although in any setup Audi A7 2021 has excellent technology and quality. Enough cargo space adds to its allure. Moreover, the A7 was not the first coupe-like four doors but it is considered as one of the best.
3. Audi A6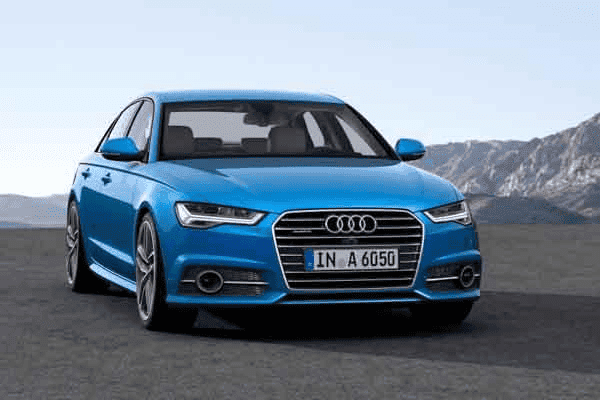 Audi A6 has lagged behind the BMW 5-series and the Mercedes E-class when it comes to point of sales and star power. It is redesigned in 2019 and the current A6 is quite larger and more suspicious than its predecessor. It deserves better and is competent in every way.
Its redesignation makes it more comfortable, attractive, and powerful, with four doors that do everything well. It also has a new touchscreen infotainment system. The Audi A6 also provides a basis for compelling SUV alternatives, the rugged A6 Allroad and the super-fast RS, 6. These both are "Avant Models".
4. Genesis G90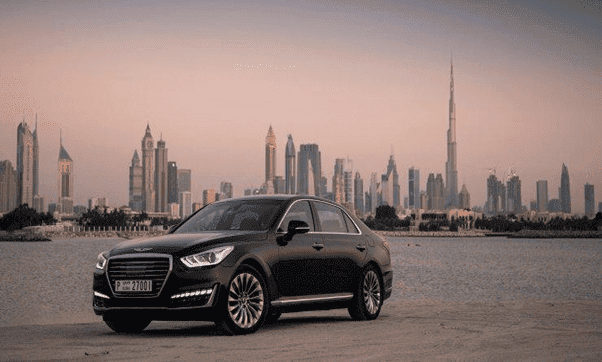 It is one of the 2 cars that gives birth to genesis. It comes along with an impressive list of standard features and technology that shakes up things in the luxury vehicle industry. Initially, it was the replacement of the Hyundai Equus and one of the two new vehicles introduced by a new brand.
It has a distinctive new look and a luxurious interior, that's why its price has jumped about $5000. Its interior and exterior stylish look is the inspiration from some of the highest caliber luxury cars. It has an impressive 15.7 cu feet of cargo volume and a multi-view camera system.
5. BMW- 5 Series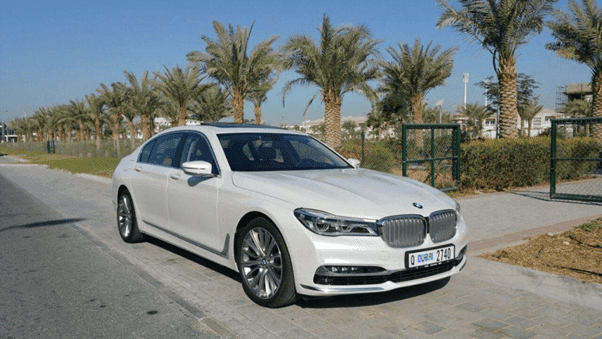 BMW 5 Series is an attractive grand car that is available in 3 different performance levels. It gives you the same kind of experience you want from a luxurious car. It is available in nearly all kinds of wheel drive.
Despite what kind of coupe you choose, the four-door gran coupe, you can get one of the most stylish and attractive vehicles. The BMW 5 series with 36.50 inches of legroom and 18.7 cu feet of cargo space, is excellent for long road trips. It has a power sunroof, LED headlights, and daytime running light. It also has automatic climate control.
6. Jaguar F-type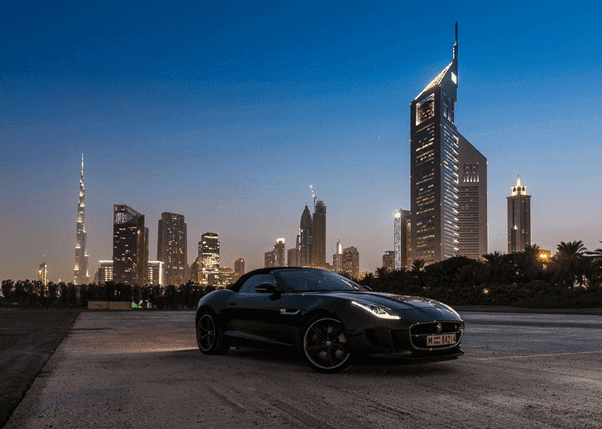 It is a 2 door luxury vehicle available in four trims. Along with heritage design and modern styling. There is a convertible version also available when you want an open-top experience.
It is super suspicious with 14.4 cu feet of luggage room and perfect for vacations too. Its Windsor leather seats will keep you comfortable on long drives.
It has a 296-hp turbocharged 2.0 L 4 cylinder engine. Forward emergency braking is also available in it. Its eight-inch screen and LED headlights make it adorable.
7. Maserati Ghibli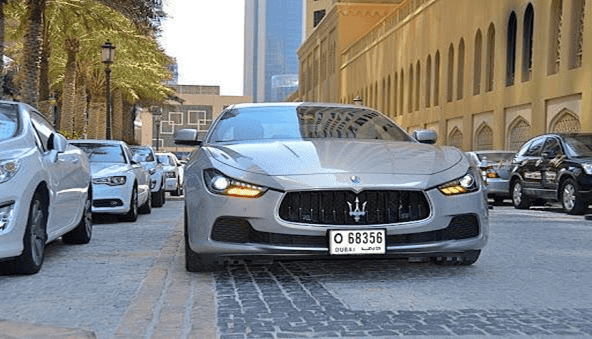 Some of the people used to call the Ghibli the Fredo of Maserati's lineup. It has twin-turbocharged V-6 engines, and now it gets a racy Trofeo trim with a 580-hp twin-turbo V-8. it is the only Italian class. And it is owned by Fiat Chrysler.
The base price of Maserati is $73,685. Its engine is 345-hp twin-turbo 3.0L V-6; 424-hp twin-turbo 3.0L V-6; 580-hp twin-turbo 3.8-liter V-8. its trunk space is 18 cubic feet. Moreover, Ghibli has always failed to live up with its heritage and big price tag, specifically its switchgear and infotainment system.
Conclusion
These are some of the best luxurious cars that are available in 2021. Before deciding on buying a luxury car, collect all of the information about it. So that your investment does not go wasted. Moreover, to book the luxurious car within your budget, contact
Rent a car Dubai cheap company. Our top recommendation is RentalcarsUAE as they don't only offer professional services but also the most commendable rates for rental and lease cars.
Related Topics
Paschal Okafor
is
NaijaTechGuide Team Lead
. The article
The Best Luxury Cars for 2021
was written by . The article was last modified:
March 24th, 2021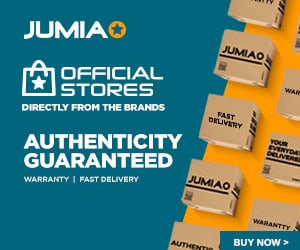 NaijaTechGuide may receive financial compensation for products/services purchased through affiliate links on this site. See
full Affiliate Disclosure Here