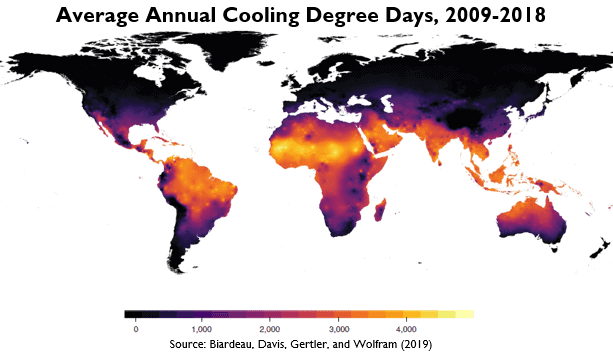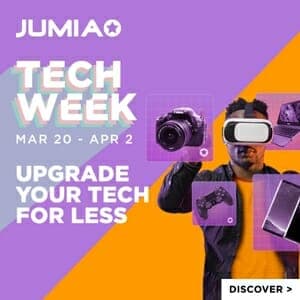 Scorching heat waves continue to break records across the globe thanks to the rising temperatures, examples include France which reached a sweltering 45.9°C and Australia hitting 49.5°C.
It was reported that Siberia experienced a period of unusually high temperatures, June being record-breaking, noted at 38 degrees Celsius in the town of Verkhoyansk. 
The Rising Demand for AC's:
The rising temperatures are the main reason why there is an increase in demand for air-conditioners (ACS). Nigeria, China, India, Singapore, and Indonesia will account for half of the total number of units by 2050. This will mean estimates of 16% increase in global electricity demand in 2050.
Singapore currently has the highest installed rate of ACs per capita, and at least 24% of electricity consumption is for ACs in a typical home. 
More and more people have access to cooling as previously, air conditioners have always been considered a luxury item. But with reducing costs and the growth of the affluent middle class, AC's are a need of the hour.
Especially for those at risk, such as infants, the sick, and the elderly, the sweltering heat is no longer just uncomfortable. It can prove lethal. As the market for AC's grows, the accessibility to cooling for those most affected becomes easier.
Innovation of Air Conditioning:
The Air conditioner industry has seen a major change over last couple of years. Indian AC markets have seen a remarkable growth lately and may even double in the upcoming years.
Once considered a luxury, it is now a necessary item in the middle class and even lower middle-class families.
Given the humid Indian climate with temperatures elevated as high as 50°C it is very important to use advance the technology used in ACs to deliver comfort cooling during the peak summers. 
Recent developments saw the rise of the Heating, Ventilating & Air Conditioning (HVAC) industry, which is busy in developing a broad range of high efficiency air conditioning units. HVAC's allows for quicker cooling and heating due to bigger motors and fans, more efficient coils, and more powerful pumps, all while emitting less C02 than conventional AC's. 
Looking Forward:
Warmer temperatures and economic growth are the driving factors for the growing electricity consumption for household air-conditioning globally. Over the past three years, AC consumption of the 20 most prosperous countries has increased by around 400 TWh because temperatures have been on average 6% higher than usual over the cooling period. 
The consumption of electricity for domestic air conditioning is increasing in China, India, Indonesia, and Turkey, by 12%/year and in a range of 6 to 10%/year in Australia, Brazil, Saudi Arabia, and Nigeria. The money that could be made for existing energy companies is exponential. Emerging energy companies may be able utilise existing infrastructure to offer specialised energy services in specific locations.
This is the case in Australia, as the country has high electricity costs but higher wages to match, meaning that navigating the confusion of electricity providers can generate more savings.
Luckily Australian's have lots of comparison websites that can help, such as this commercial one. The future for countries in this situation will see increases in personalisation in energy plans for consumers as more power shifts to the consumer. 
What this means for Nigeria?
Currently in Nigeria, cooling is among the least efficient household uses of electricity. Aside from a 100L water heater, a large air conditioner has the worst number of hours to use 1kwh of electricity, coming in at just over a third of an hour (0.34).
This means that more efficient air cons will drastically improve spending on cooling. Further investment in energy infrastructure could reduce the barriers of entry for companies wishing to capitalise on the growing energy market, reducing costs of electricity and improving AC accessibility. Finally, transparency from government on electricity rates will prove invaluable for consumers.
Conclusion:
There is nothing surprising in learning that AC ownership will soar in the coming decades. Still, the overall impact on CO2 emissions is uncertain based on efforts in renewables. For now, hope that more technological advancements occur to improve accessibility to air conditioner units and to lower costs.
Related Topics
Paschal Okafor
is
NaijaTechGuide Team Lead
. The article
Countries where Air Conditioning is in the Highest Demand
was written by . The article was last modified:
April 3rd, 2021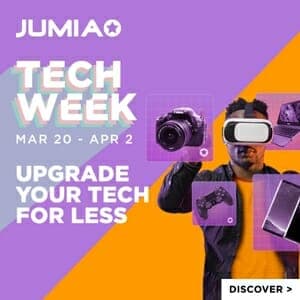 NaijaTechGuide may receive financial compensation for products/services purchased through affiliate links on this site. See
full Affiliate Disclosure Here