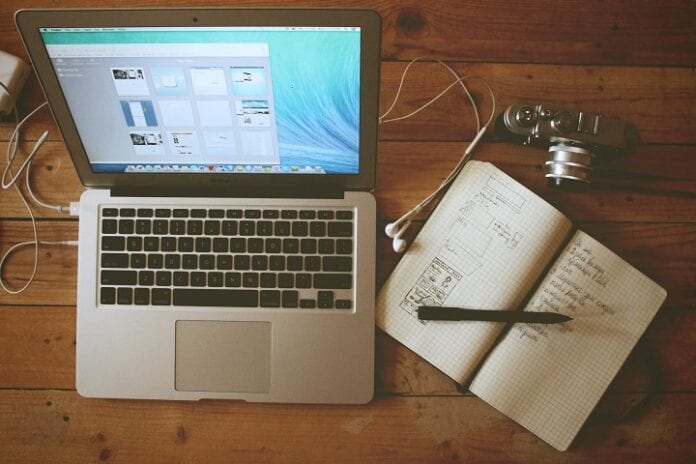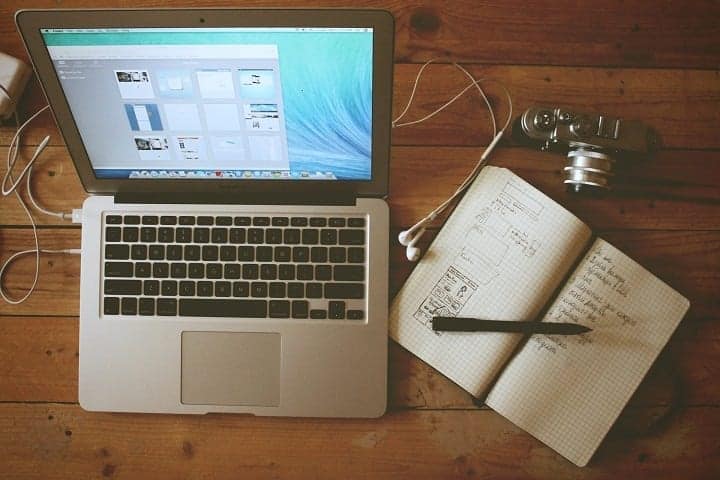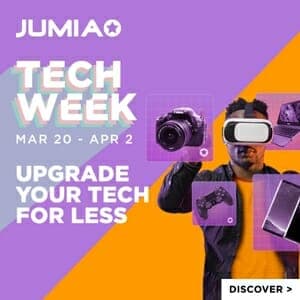 If you want your website, blog, or online store to have many visits, it must be well optimized so that it is positioned very well in search engines. However, getting it is not as easy as it seems and we need time, work, and a lot of desire to position our website. So far everyone agrees. This is why our focus for this article is website optimization.
Only with good SEO practices will we achieve our goals, so today we will give you 10 tips on what and how to carry out organic positioning strategies and good SEO practices to optimize your website.
There is nothing that compares to the sudden update of a Google algorithm to leave marketers in confusion and concern. It is as if they wait for you to organize all the elements of your website and, once you do it, they launch an update that changes everything.
In Google, they are very transparent and they assure that they do this for the common good; after all, each modification of the algorithms brings us closer to obtaining more relevant search results. However, there are still secrets behind what exactly Google evaluates on a website and what ultimately determines which sites to show for which search queries.
We will try to be as brief as possible because what we want is for you to keep the idea of ​​what to do with SEO to optimize your website. So, without further ado, we start with the good website optimization practices that you should follow.
10 Website Optimization Best Practices For 2023
1. Align Content for Search
Search intent (also called "user intent") is the purpose of every online search query. It is a person's thought of how to receive the information he/she needs by conducting a browser search. By learning how to align your content with the users' intention, the more Google will recognize your blog/website as the best fit and eventually putting your page on the top of the search queries.
Based on a blog from Yoast, there are 4 types of search intent users usually conduct in order to get the results they need from the internet.
Information Intent
Many of the searches carried out by users on the internet are looking for information of some kind. Sports information, information about pension plans, information about SEO, etc. In these cases, users have a specific question or want to know more about a certain topic.
Navigational Intent
The second type of search intent is the browsing intent of the users. It is about those people whose intention is to access a specific web page. For example, those who search for Twitter often go to the Twitter page.
Transactional Intent
Third, we find the transactional search attempt. When a user searches the web for a product to purchase, consulting prices in search of his best option, it is said that he is focusing on a transactional search intention.
Commercial Investigation
Finally, we have the intention of commercial search, which differs from the transactional one in that the user does not seek to buy the product immediately but to investigate a product or service that could be interesting in the near future. Which TV looks the best,? What SEO strategy is right for me,? etc.
Over time, search engines like Google have become increasingly capable of accurately determining users' search intent. If we add the fact that Google always seeks to classify the best-optimized pages that fit the search term, as well as the search intention of a specific search query, we have that our best asset to reach our target audience is to ensure that our posts and pages conform to the search intent of our audience.
2. Write an Attractive Title and Meta Description
The page title and meta description are the two most important meta tags on the page. Pages titles are clickable texts that pop up in search engine results and are very important from a web optimization perspective.
The meta description tag on the other hand is a small description of the content of the link that appears on the Google results page. In other words, the meta description tag is made up of a couple of phrases that should describe the content of the post or the page they accompany.
The meta description tag must follow a series of guidelines: first, it has to be eye-catching to capture the attention of potential readers. Likewise, it must contain the keywords of the post or page. These keywords should be in bold, and they should also match the user's search criteria as closely as possible.
The length of the meta description tag that Google displays is 115 characters for mobile and 156 for PC. Ideally, it should not exceed 115 characters so that the description is complete in all formats.
3. Post Extended Content
In fact, search engines rank best on detailed expanded content. This research is supported by a number of studies, including the latest high-throughput paper research from SemRush.
A key study finding is that, compared to medium articles (901-1200 words), long articles (publications with more than 3,000 words) received a three-fold increase in traffic, a four-fold increase in share volume, and 3.5-fold increased backlinks.
4. Optimize your Images
Images play a vital role in enhancing your website visitor experience and SEO optimization. You will likely spend loads of time choosing the right photos to better your blog content, product sites, and various important areas on your website.
If used correctly, images will contribute to the overall SEO of your website and increase organic traffic. Website speed is an important ranking signal, and images typically contribute the most to overall page size. Therefore, you should optimize the image to increase speed in order to improve the overall performance of the website. Here are four ways to optimize images. 
The most widely used image formats on the Internet are JPEG and PNG. Both formats use different compression methods, so the file size between them can be very different, according to Innotechnews. Viewing JPEG and PNG is the best image optimization practice. Using a tool for website image optimization that can help clear the background from your images can help optimize them, it would also be great if said tool can do this in a few seconds.
5. Build an SEO Friendly Landing Page
A very simple landing page may seem counterintuitive, but it eliminates visual clutter. An SEO friendly landing page is a key website optimization move. You want your website visitors to focus on the prize – your call to action:
Use a custom URL: Make your links more readable. Custom links clearly set the tone and categorize content precisely.

Define your keywords: start by creating a list of keywords and corresponding topics that you think are of interest to your customers. These topics must be unique while being closely related to your business and your services.

Place your keywords strategically: The best method is to focus on one main keyword per page (never work on multiple pages) and work a secondary keyword phrase on each piece of that same content. Be careful, the goal here is not to find yourself competing with your own site on Google's SERPs (SEO cannibalization phenomenon), so take the time to plan your topics.

Create backlinks: to constitute a good backlink, not only must the anchor of the link relate to the content of the target page, but also that the page issuing the link deals with a similar or identical topic. 

Speed up your page: To optimize the loading time, you can work on the back-end and the front-end aspect of you. Note, however, that the front-end is the part that generates the most time nowadays.

Create shareable content: Embrace the fact that you write things that other people share. Make it cooler. Write it better. Put a spin on it. Hit a chord. Generate new research.
6. Keep the important Parts above the Fold
The term "above the fold" goes back to the newspaper. The most engaging stories were placed on the front page on the fold of the traditional newspaper so that customers would see the headlines and want to buy the newspaper.
You can do the same by keeping your landing page elements above the digital fold, the point where the user must scroll to get more information. This is harder than ever now that more people are using smartphones and tablets.
The good news is, you can use a scrolling map to easily pinpoint the average fold location on different devices and still keep your title, a short sentence or two of body text, and a front-and-center CTA.
7. Add Contact Information
You can provide contact information to your website visitors in many different ways. You can put your phone number or email address on your landing page, or you can use a contact form. Other companies, like Shopify, include links to their help centers.
Customers already know that they can find contact information, answers to frequently asked questions, and tutorials in the help centers. This may be crucial for website optimization for local search.

8. Use Keywords for Content Optimization
Still, a large number of content writers, more than 50% of the publishers who use SEO Writing Assistant tools, do not fully understand the importance of having more than one keyword in their text. Optimizing your article for more than one keyword gives you the opportunity to appear in searches for more than one query.
The optimal number of target keywords that SWA recommended for use in articles is 15, according to the study. This tip is based on the top 10 ranking pages for specific keywords in a specific location.
Typically, we recommend including up to 20 different but relevant keywords per article. The important thing is that they are different to avoid keyword stuffing or keyword overload: the use of keywords in more than 3% of the text can become a Google penalty.
9. Be Consistent
While on-brand messaging is more important than ever, visual consistency can make a big difference in conversion rates too.
Let's say you place a Facebook ad that leads people to your landing page. You want the text, images, and other aspects of your ads to be shown on your landing page.
They must look the same visually and provide the same services. Otherwise, your prospects will be lost or irritated.
10. Check for Plagiarism
Duplicate content is the greatest enemy of a strong and solid online presence. In some cases, it's a necessity, but more often than not, it's a manipulation of organic search results.
To avoid penalties from Google, the author should create unique content and always check the text for plagiarism or original text. In our research, 70% of the analyzed article authors use only a small part of duplicate content, which results in some citations or terms of reference.
Takeaway…
Technical SEO solves the issues that degrade your website's organic exposure. It is essential to inspect the website for technical errors. You can perform a technical audit using SEO tools like SemRush, WooRank, and Ahrefs.
Here are the points you need to look out for when performing technical SEO:
Check mobile responsiveness and mobile-friendliness score.

Check out the sitemap.xml and robots.txt errors.

Determine crawling and indexing errors.

Inspect coverage issues under Google's navigation console.

Check for server response errors such as 403 and 404.
Everyone needs to improve their website for great results. If you use the above best practices for website optimization, you're ready to see some great leads when it comes to rankings and conversions.
Don't forget to upgrade your site for Core Web Vitals and upgrade your server for blazing speeds. Have we missed something important? Share your web design best practices in the comments below!
Author's Bio:
Yen Pedrajas is a digital marketing enthusiast who loves to share and write informative content about SEO, social media and creative marketing strategies. You can read her pieces at Medium. 
She is currently the Lead Editor of Removal.AI. An AI technology that operates as a background remover tool that offers professional photo editing for eCommerce and all other app and web development purposes.
Related Topics
Paschal Okafor
is
NaijaTechGuide Team Lead
. The article
10 Website Optimization Best Practices for 2023
was written by . The article was last modified:
January 5th, 2023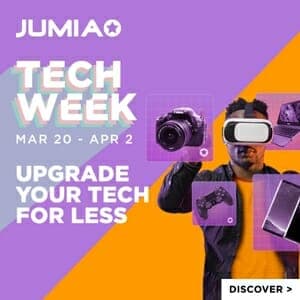 NaijaTechGuide may receive financial compensation for products/services purchased through affiliate links on this site. See
full Affiliate Disclosure Here