Not so long ago, the idea of running a business online was left to tech-savvy corporations with a lot of resources. In 2021, however, you can have an eCommerce site up-and-running in no time. All you need is a free online store from a website builder like Wix. It has all the tools you need to sell your products to eager customers.
Even before the pandemic came along and changed everything, more and more people were shopping online. Those who primarily went to the store in person still ordered some items through store websites. Then, the pandemic forced us all inside and going out to shop was no longer an option.
Now, if you don't have an online store, you are missing out on a ton of opportunities. A business today will struggle to make money with just a brick-and-mortar store, even as the world opens up again. Fortunately, creating an eCommerce site is easier than ever before.
Here is the technology you need to create a successful online store.
eCommerce Website Builders
You have a range of website builders to choose from. While there are site creators designed specifically for eCommerce sites, you can create a website just as functional using the eCommerce capabilities of the bigger website builders.
In fact, since your website is going to have to serve multiple purposes and not only function as an online store, it may be better to choose an option that gives you a full range of tools.
Using a website builder to set up your store is simple. First you need to choose a theme. There are tons of free and paid themes available for you to choose from. Find one that best reflects what you are selling.
Then, you need to upload photos of your products and write short product descriptions. The website builder will give you a limited amount of characters and guide you on what to include.
Once this is done, your store is essentially functional. However, there are some other factors to take into account when building your site.
Branding
For those who have run brick-and-mortar stores, the concept of online branding takes a bit of time to get used to. After all, if you walked past a shop window and saw something you needed or liked, you would go inside. Branding was important, but not the priority.
However, branding online makes a huge difference. There are endless options to choose from when shopping online. Most potential customers are going to choose the option that catches their eye the most.
- Advertisement -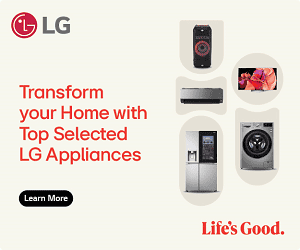 This does not mean your branding has to be flashy. On the contrary, it is often the fact that the branding is perfectly appropriate that catches the eye. After all, customers are looking for signs that you are the best place to get their products. Your website should therefore look and feel like it was created specifically for these kinds of products.
Branding encompasses everything from the domain name to the logo to the colors you use. You will need to choose a color palette. This is a range of colors that works well together and never clashes. You will use these colors throughout the site, as well as in any communications you have with customers via email.
The logo you create will be in these same colors, and will show in the bar at the top of the browser, as well as in your email signature and your newsletter headings.
Communications
Customer service is incredibly important when running a successful eCommerce site. Today, good customer service is easy if you use the various tools that are at your disposal. You need more than just a phone number – although that is important. You can get a virtual phone number which you can use to make and receive calls.
However, it is in your live chat capabilities and your social media and email responses that you will be most harshly judged on. Live chats are great – if there is someone actually available at all times. AI chatbots can do a relatively good job, but there are always issues that need a human hand.
Responding promptly to emails and social media messages is crucial as well. Potential or returning customers expect you to make time for them. They don't want to have to deal with issues with their product without being able to get in touch. They will feel very frustrated if you leave them waiting for too long.
Ultimately, running an eCommerce site is easier than ever in 2021. You don't need much more than a website builder and some branding ideas. As long as you stick to a theme and provide what potential customers are looking for, you will soon start making sales.
Related Topics
Paschal Okafor
is
NaijaTechGuide Team Lead
. The article
What Technology Do You Need To Host Your Own eCommerce Site?
was written by . The article was last modified:
October 28th, 2021