Lean manufacturing is an ideology-based production process that maximizes productivity while lowering waste in manufacturing operations. The lean principle states that waste does not add value to the final product. Lean manufacturing has many benefits, including reduced operation costs, lead times, and enhanced product quality.
This production is based on a certain manufacturing principle that influences production systems globally. The main purpose of Lean production is to get rid of the waste while continually improving the process, delivering sustainable value to the client.
Let us dive right into all you should know about the Lean Manufacturing Process.
Why Lean Production is Essential
Waste in the industry affects productivity, and lean manufacturing eliminates them. The main benefits of lead manufacturing are;
Waste reduction– waste is a negative cost and resource factor since it has no value to services or products. Lean manufacturing reduces waste, increasing product quality.
Better quality– enhanced quality enables companies to remain competitive and meet the customer's wants. Remember, creating processes to meet client expectations keeps you competitive in the game.
Reduced costs– investing in inefficient working practices waste money. However, efficient practices have short lead times and allow goods delivery in time.
Top Lean Manufacturing Principles
Lean emerged from manufacturing processes but has transformed recently. Lean manufacturing supports the act of continuous improvement, and below, we discuss the top lean principles.
1. Define Value
It is essential to know what value is before knowing the first principle that defines customer value. Value stands for what the client is willing to pay, and it is vital to understand the customer's needs. Some clients do not know what they want or can't articulate it, especially in the technology sector.
You can use techniques like surveys, interviews, and demographic information to know what clients find valuable. These techniques also inform you of the client's delivery options and budget.
- Advertisement -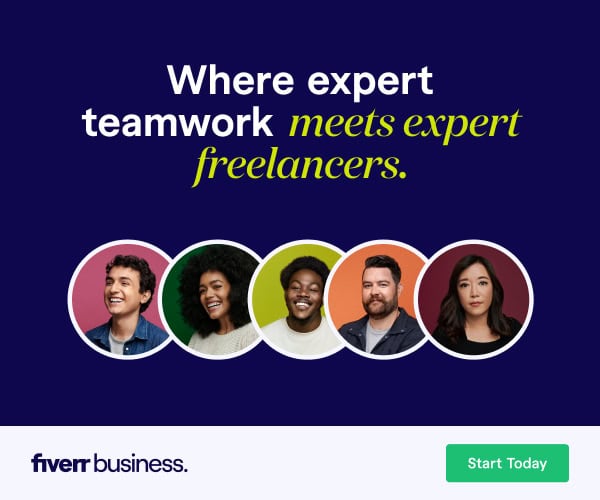 2. Map the Value Stream
This principle entails analyzing the resources and materials needed to make a product while identifying waste and improvements. Activities that lack value are considered waste and are broken down into the following categories;
Non-value & necessary
Non-value added but necessary.
Non-value added but necessary is pure waste that should be eliminated, while non-value but necessary should be reduced as much as possible. Eliminating unnecessary processes ensures that customers get what they desire while lowering production costs.
3. Create Flow
The next step after eliminating waste from the value stream is to make sure the other actions operate without delays. It is possible to achieve that using the following strategies;
Breaking down steps
Leveling the workload
Reconfiguring production steps
Hiring multi-skilled employees.
4. Establish Pull
Inventory is the most-significant waste in all production systems. The aim of a pull-based system is to limit inventory while making sure materials are readily available for a smooth workflow. This pull-based system enables timely delivery, and products are made in the right quantities.
- Advertisement -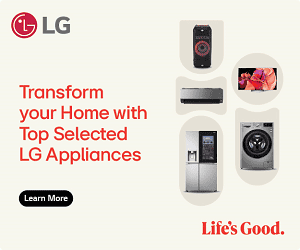 The pull system relies on flexibility and acts only when there is a demand. It also involves teams moving to new tasks after completing the previous ones. This allows teams to adapt to arising challenges.
5. Perfection
Lean manufacturing needs ongoing assessment and procedure improvement to find a perfect system for eliminating waste. It will help to integrate the continuous improvement notion.
Wastes in Lean Production
The Toyota system detailed the following wastes that do not add value to the customer;
Excess inventory
Over-production of a part
Defects that need costly repairs
Unnecessary movement of people
Unnecessary transportation.
These waste types are split into the following categories;
Mura- unevenness or waste due to fluctuating demand from client requests or new services
Muri- waste that occurs by trying to do too much. Muri relates to resource allocation, and it entails people who are asked to do too much.
Muda- this waste is process-related that has no value. Activities that do not add value should be eliminated to meet the client's demands.
Advantages and Disadvantages of Lean Manufacturing
Lean manufacturing has several advantages and disadvantages, and below, we discuss some;
Advantages
1. Saves Time and Money
The most common advantage of lean manufacturing is that it is cost-saving. Efficient workflows, production, and resource allocation benefit all-sized organizations. Time-saving leads to reduced lead times and delivering products quickly to clients.
It also saves money by creating a streamlined workforce.
2. It Is Environment Friendly
Reducing waste while manufacturing saves energy costs and lowers fuel use, and this is beneficial to the environment.
3. Better Customer Satisfaction
You will have better customer satisfaction by improving your product delivery. Timely delivery is essential to businesses because happy customers are more likely to come back for your services.
Disadvantages
1. Employee Wellbeing and Safety
Lean critics argue that the process ignores employee wellbeing and safety. Waste removal and other streamlining processes put a lot of stress on employees, who have a slight margin error.
Lean has been put alongside scientific management techniques in the 19th Century that were obsolete in the 1930s.
2. It Delays Future Development
Lean production focuses on eliminating waste to cut areas in the company that does not meet the current strategies. However, they are essential to an organization's future development.
3. It Is Hard to Standardize
Lean critics claim that this process is a culture, not a set method. This means it is hard to make a typical lean production model. This creates a perception that lean is a vague technique rather than a string one.
How to Implement Lean Manufacturing
The meaning of lean is to eliminate unnecessary waste, improve production times and reduce costs. This is among the methods to approach lean, but you can also use the 'Toyota Way' that focuses on enhancing workflows while eliminating waste.
Both methods share the same goals, but the Toyota Way eliminates waste naturally. People using this implementation method claim it can benefit the entire organization.
Final Thoughts
Lean production is becoming increasingly common in industries due to its advantages. It leads to reduced production costs and fastens the delivery process. The top lead principles are defining value and establishing pull.
The above article has discussed all you should know about lean manufacturing, and you can contact us to know What is Lean Maintenance.
Related Topics
Paschal Okafor
is
NaijaTechGuide Team Lead
. The article
Everything you Should Know About Lean Manufacturing
was written by . The article was last modified:
May 12th, 2022