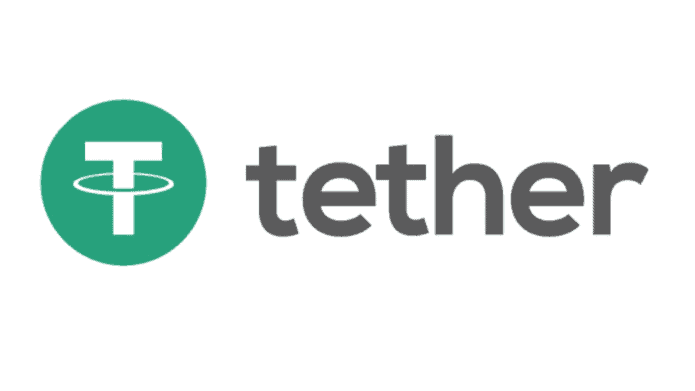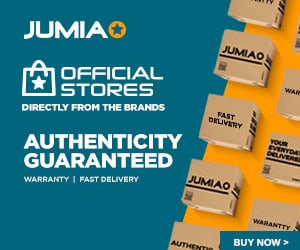 A USDT wallet is an app that allows cryptocurrency users to store and conduct crypto transactions. In this article, we'll be taking a look at the Best USDT Wallet in Nigeria.
About Tether (USDT)
Tether (USDT) is the third-largest cryptocurrency in the world by market value. Founded in July 2014 by Brock Pierce, Craig Sellars, and Reeve Collin, Tether is a stablecoin pegged to a fiat currency.
Tether USDT in particular is pegged to the United States dollar.  It was designed to maintain the US $1.00. The introduction of fiat currency into the blockchain provides stability and security for users. Its value remains constant, so it's useful for storing or transferring value, and its owner doesn't have to worry about losing purchasing power.
Tether was initially based on the Omni platform. This platform is used to store and trade various digital assets that are connected to the Bitcoin blockchain. Ethereum-based Tether coins were also launched, and they are now the most-used network.
However, they haven't stopped there, with Tether tokens now existing on 8+ different blockchain platforms. These include Tron, OMG Network and Solana.
Special Features of USDT
Tether seems to be riskier than other cryptocurrencies because it provides no likelihood of financial gains, so why should you own it? Below are some special features of USDT.
1. Transaction Times:
We all know some of the issues that come with local banks, especially with making an international transaction, it could take days. However, USDT transactions only take a couple of minutes to complete.
2. Stability of Price:
One thing that usually rattles crypto investors is the volatility of the market which brings about risks when trading. One advantage of Tether is its stability as it maintains the $1.00 mark.
3. Supported on Multiple blockchains:
Tether tokens are built and supported on multiple blockchains such as Bitcoin (Omni & Liquid protocol), Ethereum, TRON, EOS, Algorand, Solana, OMG Network, and Bitcoin Cash (SLP). This brings about easy integration and adoption.
4. Cheap Transaction Fees:
Although there are standard blockchain network fees, Tether charges no transaction fees. On the other hand, when using a fiat currency other than those supported by an exchange, the banks will charge an extra foreign exchange conversion fee and percentage on the transfer.
Best Tether (USDT) Wallet in Nigeria – BREET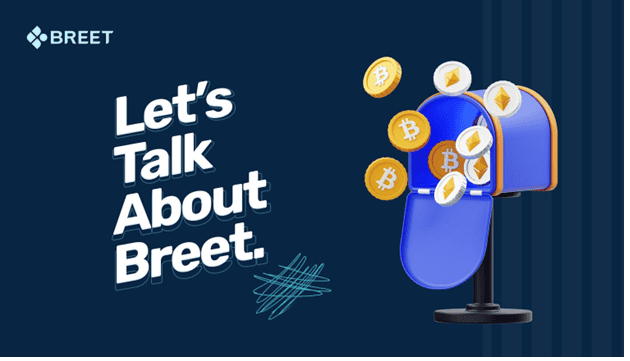 Breet App is an OTC crypto exchange platform that allows users to sell their USDT in Nigeria, convert it to cash and withdraw straight to their local bank account in less than five minutes. As opposed to a P2P exchange method, Breet makes use of an over-the-counter method which makes it easier, safer and faster to conduct transactions.
With Breet, you can convert your USDT to Naira and withdraw straight to your local bank account instantly.
It is 100% free as it charges no deposit fee, withdrawal fee, or hidden charges and has no deposit or withdrawal limit.
Alongside amazing rates and a user-centric interface, Breet has a feature called "REWARD POINTS". Every transaction you make, you earn a reward point which can then be redeemed for cash.
For every 1 dollar sent to any one of your wallet addresses, you earn 1 reward point.
Breet has three USDT networks for you to choose from;
USDT (ERC20)
USDT (MATIC)
USDT TRC20)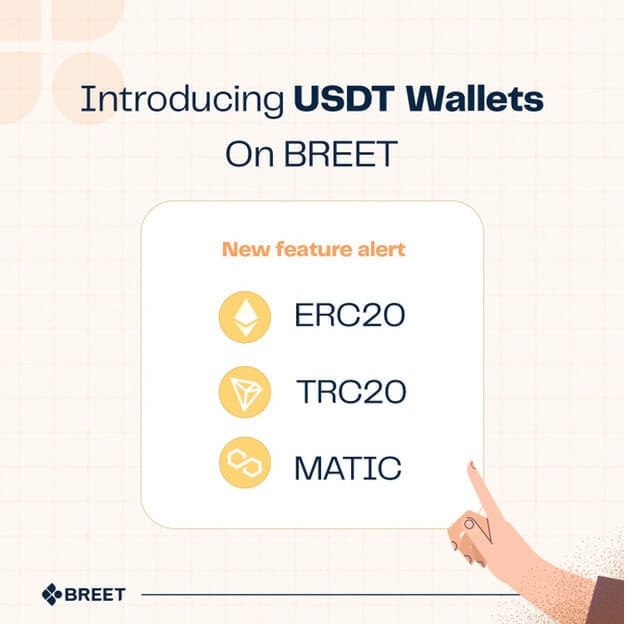 You can generate Breet USDT wallets for each of these networks to receive, convert and sell your USDT seamlessly.
How To Generate a USDT Wallet Address on Breet
Below is a step-by-step guide to generating a USDT wallet address on any network on Breet.
Sign in to your account
On the dashboard, click on the Tether (USDT) coin which then opens the Tether (USDT) trade page.
Select any USDT network displayed (as to your choosing).
Click on "proceed"
It then opens up the trade page for that particular USDT network which also displays the rates.
Click on "Generate Wallet"
Success!
Enjoy your free USDT wallet address which you can then use to receive and sell USDT.
How To Add Your Bank Details To Your Breet Account
To be able to withdraw straight to your local bank account, you need to provide your appropriate bank account details. Below is a guide on how to do that.
Log in to your Breet app account.
On the dashboard, click on the menu bar at the top right corner
Select "Bank Details"
Click on "Add your Account Details"
Select the currency type
Select your bank name out of the options provided
Input your account number
Click on 'Verify Account).
Your account name will be displayed
Click on "Save"
That's it!
How To Sell USDT on Breet
Below is a step-by-step guide on how to sell USDT on Breet.
Create an account on Breet.
Add your account details
Generate your unique USDT wallet address
Choose the correct USDT network wallet address out of the options; ERC20, MATIC and TRC20.
Send the wallet address to the sender. It works just like a local bank account details.
Once USDT is sent to your wallet, it needs to undergo blockchain confirmation
After a minimum of 3 confirmations from the blockchain network, The equivalent Naira value is automatically displayed on your account.
Withdraw to your local bank account provided and you'll receive your money in less than five minutes!.
Why Should I Use Breet?
1. Secure:
Breet makes use of two-factor authentication to make your trading process as risk-free as possible while also keeping your funds completely safe and secure.
2. Instant Fiat Payment:
Convert your crypto straight to your local currency and local bank account with the best rates.
3. No Deposit and Withdrawal Limit:
There are no restrictions on how much you can receive, sell, convert and withdraw in a day, month or even a year. Enjoy endless withdrawals with Breet.
4. No Withdrawal Fee or Hidden Charges:
Breet continues to strive for transparency so there are no hidden charges when you make a transaction, and you can enjoy free withdrawals.
5. 24/7 Customer Support:
You can reach Breet support at any time of the day with multiple options to reach a representative. You can make use of the LIVE CHAT button available on the app or you can reach them at [email protected] or Call/Whatsapp at 08090569499.
Conclusion
Breet remains the best USDT wallet in Nigeria as it provides a seamless trading experience and various features to make the whole process as stress-free as possible. With its users as the main priority, the Breet app has a clean user-friendly and user-centric interface with various features to keep you in the loop of the crypto world and provide you with crypto education such as the "Latest Crypto News" section and the "Learn With Breet Section"
Breet app is available on both Android and IOS.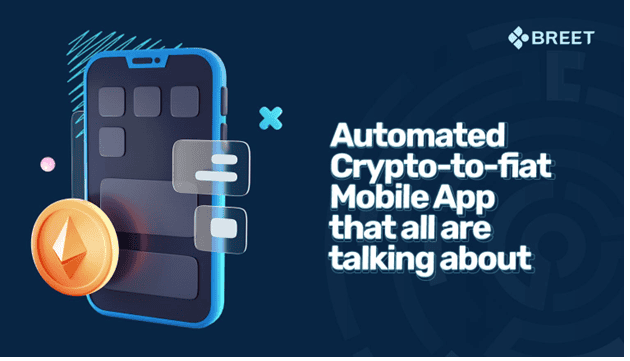 Related Topics
Paschal Okafor
is
NaijaTechGuide Team Lead
. The article
Best Tether (USDT) Wallet in Nigeria for 2023
was written by . The article was last modified:
January 2nd, 2023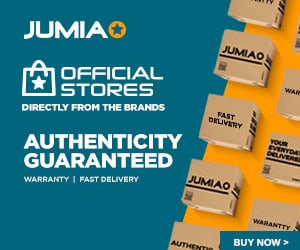 NaijaTechGuide may receive financial compensation for products/services purchased through affiliate links on this site. See
full Affiliate Disclosure Here