Now that the festive season sales and shopping has come and gone, it is time to look for budget-friendly deals for the start of 2023. With limited funds, you are likely searching for the best discounts to get you through what is typically the longest month of the year. Find all the best January deals and take advantage of back-to-school bargains for your children, grocery and household essentials, and even early Valentine's Day deals. Here are some of the top New Year Sales for 2023.
You may also be interested in the Best Back to School Deals and the Best Back to College Deals.
We have been looking for the best New Year sales from various online stores and retailers and we have compiled a helpful list.
Taking into account the financial burden of the holidays, January is often a difficult month to manage financially. In order to make things easier in 2023, here are some of the best New Year Sales.
The Best New Year Sales Offers you can Get Now
1. Big Bull Parboiled Rice 10kg: ₦8,990 at Jumia Nigeria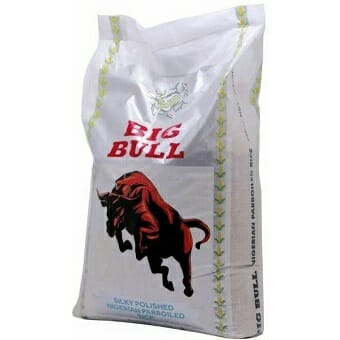 Rice is a staple food in Nigeria, which is why I think this New Year Sale from Jumia is one of the best. You can get a 10kg bag of Big Bull Nigerian Parboiled Rice for 8,990 Naira, which can sometimes cost up to 10,000 Naira. Plus, free delivery is included if you're in Lagos, Abuja, or Ibadan, making it an excellent bargain. You'll want to act fast, though, because this offer won't last long. View Deal.
2. Samsung Galaxy A13 4GB / 64GB: ₦113,300 at Jumia Nigeria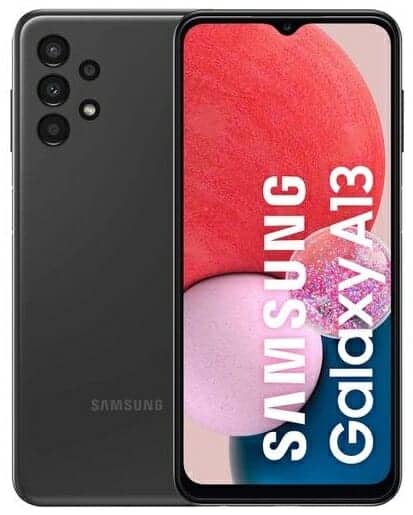 The Galaxy A13 model with 4GB RAM and 64GB ROM is available at several retail outlets in Nigeria for about ₦120,000. For the New Year Sales, Jumia Nigeria is offering this smartphone at an impressive price of ₦113,300, making it one of the best smartphone deals. This Samsung device has been highly sought after due to its quality camera and generous 5000 mAh battery capacity, ensuring excellent battery life. View Deal.
3. Colgate Optic White Overnight Teeth Whitening Pen: $17.23 at Amazon US

This device from Colgate will give you amazing smiles. The Colgate Teeth whitener comes with a precision pen that is easy to use. You apply the hydrogen peroxide based whitening formula on your teeth at night. You sleep with it and when you wake up in the morning you brush your teeth. The Colgate Optic Teeth Whitening pen is so effective that it will remove 15 year of stain in just one week. This is one of the best deals for the New Year for your teeth and gum care. View Deal.
4. Big Bull Nigerian Parboiled Rice 5kg: ₦4,999 at Jumia Nigeria
Jumia Nigeria has an amazing New Year deal that is especially good for those living in Lagos. The 5kg bag of the Big Bull Nigerian Parboiled Rice is being offered for ₦4,999, which is a decent discount compared to the usual prices of between 6,000 Naira and 7,000 Naira for the same product in other locations. Time is of the essence however, as this offer will not remain available for long. View Deal.
5. Itel Able 1, 14-inch Laptop: ₦188,800 at Jumia Nigeria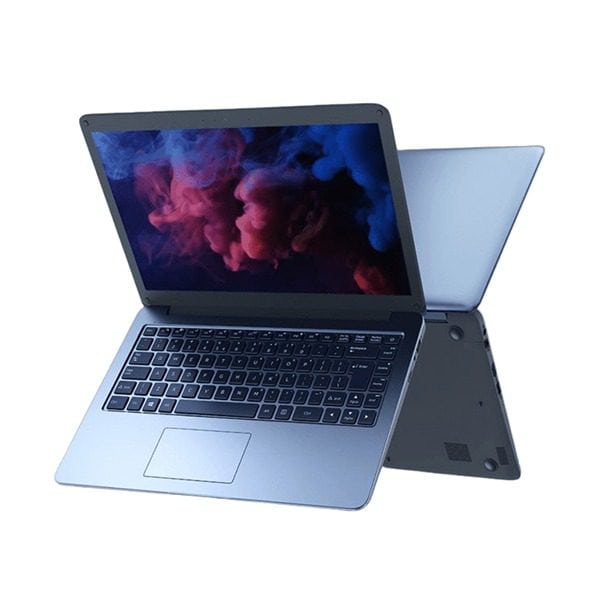 This 14-inch laptop from Itel is a great way to start the New Year for those heading back to school or college. It is powered by an Intel Celeron processor, and boasts 4GB RAM, 1TB storage, and a respectable four-hour battery life. As it is from Transsion, the same company behind Tecno and Infinix, it is backed by a full warranty from Calcare Nationwide that lasts for a year. View Deal.
6. Adidas Men's Lite Racer Adapt-4.0 Running Shoe: from $39.99 at Amazon US

These are light running shoes for men. It is very comfortable and stylish and is available in multiple colors. This works well as a casual shoe. It is also built with recyclable material so it is good for the environment. View Deal.
7. Weyon 32-inch LED TV (32LK500BPTV): ₦49,000 at Jumia Nigeria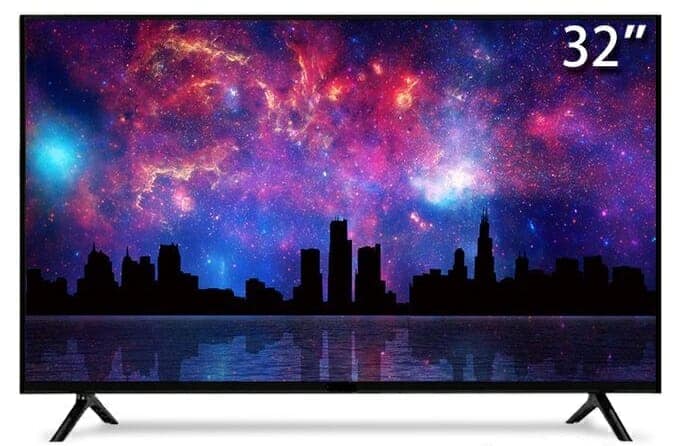 If you're in the market for a budget television, Jumia is offering an excellent deal on a 32-inch HD TV. At the discounted price of ₦49,000, this is an excellent choice for both your home and office. Customers have reported that the resolution is good, and you'll benefit from the two HDMI and USB ports. You also get 2 HDMI ports and 2 USB ports. View Offer Here.
8. 50-inch Amazon Fire TV Omni Series 4K TV: $270.09 at Amazon.com
This TV series is one of the best New Year's deals right now on TVs from Amazon. Amazon Fire TV Omni Series Smart TV It is integrated with the Amazon Alexa voice assistance for smart and easy control without ever having to touch a remote. View Deal.
9. Ninja Air Fryer: $89.99 at Amazon.com.
This is a good device for reducing fat in your cooking. The four quart air fryer will enable you to fry with little or no oil for a healthier meal. The device will require a few minutes of pre heating. The parts are dishwasher safe. View Deal.
10. Weyon 40-inch LED TV (40LK500BPTA): ₦111,900 at Jumia Nigeria
A 40-inch TV is the perfect size for the living room, providing enough screen space for the whole family to have a great viewing experience. Weyon's 40-inch TV is one of the best bargains for those in the market for a low-cost but large television, and is currently available for less than 111,900 Naira. While this model provides two HDMI and two USB ports, it does not offer the full HD resolution of some of the best 40-inch TVs, with only 720p HD. However, buyers on Jumia who have purchased this model have given it good reviews, especially considering the price. View Offer.
11. Itel Star 200 20000 mAh Power Bank: ₦7,250 at Jumia Nigeria

This is probably one the best New Year deals if you are looking from an affordable power bank. A 20000 mAh power bank for under 7,500 Naira looks like a great deal considering that many models with similar capacity are around 10,000 Naira. The Itel Star 200 can charge two phones simultaneously. It also come with an LED light. You also get both a microUSB and USB Type C port. It is qualified for free delivery. View Deal.
12. NIVEA Perfect and Radiant Luminous630 Anti Dark Marks Day Cream SPF50 and Serum Bundle Packs: ₦11,485 at Jumia Nigeria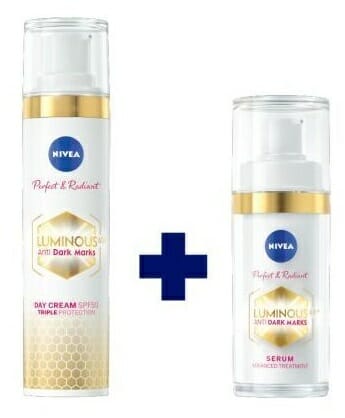 The bundle includes a NIVEA Perfect and Radiant Luminous630 Anti Dark Marks Day Cream SPF50 40ml bottle and a NIVEA Perfect and Radiant Luminous630 Anti Dark Marks Serum 30ml bottle. The two products have been developed through over 10 years of extensive research, comprising the testing of over 50,000 molecules, with the 630th molecule proving to be the successful one. Evidence has demonstrated that the use of both items together is effective at removing dark marks and spots, resulting in a brighter and more even skin tone. Taking into account the cost of buying both items separately (up to 20,000 Naira), the bundle is available now on Jumia for the discounted price of ₦11,485 – a perfect Valentine's Day present. It is one of the best New Year sales. View Offer.
13. 30% Off Braun Shavers, Epilators, and Hair Removal Devices from Amazon.com
This New Year Sales offer on Braun hair removal devices is great for your early Valentine's Day shopping on Amazon. You will find great deals Braun Electric Razor for men, Braun IPL Hair Removal for Women and Men, and Braun Series 5 and Series 7 Shavers. There also great bundles including Face Epilator for facial hair removal for women. View Offers Here.
14. Up to 10% Off iPhones, iPads, Macbooks, AirPods, and More

Are you an Apple fan? Do you need a new iPhone or iPad? If you are looking for the best New Year sales on Apple devices, you should checkout Jumia Nigeria. You can get up to 10% discount on genuine Apple products on the official Apple Store on Jumia. Find the best deals on Apple iPhones, iPads, Macbook Pro, Macbook Air, AirPods, Apple 4K TV, and more. View Offers
15. Up to 50% Off oraimo Earphone, Watch, Power Bank, and Accessories
Need a new and good quality Power Bank or a great quality wireless earphone? oraimo is offering decent New Year deals on their 27000 mAh, 20000 mAh, and 10000 mAh power banks as well as their top of the line oraimo FreePod 3 wireless earbud with great quality audio output.
oraimo is also offering great deals on other mobile accessories like smartwatches, mobile chargers, portable wireless speakers, and 4G Wi-Fi Mobile Hotspot. View Offers.
16. Up to 50% Off Umidigi Phones, Earbuds, and More on Jumia Nigeria

Umidigi is one of the best exclusive mobile brand on Jumia and you will find great New Year deals on affordable android phones like the Umidigi C1, Umidigi G1, Umidigi 13S, Umidigi A11, and the rugged Bison X10 from the official Umidigi Store on Jumia. If you need a phone right now, you are bound to find some of the best Christmas deals on smartphones and mobile accessories from Umidigi. See all Umidigi Brand Day Offers
17. Up to 20% Off Tecno Phones, Wireless Earbuds, Memory Cards on Jumia Nigeria
If you are in the market for mobile phones and mobile accessories, the New Year deals from Tecno will excite you. You will find a number of amazing deals on Tecno branded smartphones, wireless earphones, memory cards, Tecno headphones, and more. Tecno is promising up to 20% off select items. Free delivery is supported in Lagos, Ibadan, and Abuja. See Offers Here
18. Up to 20% Off Weyon Televisions
If you are in the market for brand new TV, perhaps for your family entertainment this January, New Year Sales from Weyon TV will excite you. You will find a number of amazing deals on Weyon LED TVs and Smart TVs as well as Bluetooth speakers. See Offers Here
19. Up to 30% Off Samsung Phones, TVs, Smartwatch on Jumia Nigeria

Samsung is offering up to 30% their products at the Samsung official store on Jumia. Find deals on Samsung models like the Samsung Galaxy A13 and Galaxy A04s. Even more premium models like the recently launched Galaxy Z Fold 4 and Gala Z Flip 4 may even make a showing. You will also find deals on Televisions and a number of other Electronics products from Samsung. View Offers
20. Up to 40% Off Binatone Blenders, Iron, Fan, and More

Binatone is offering some of the best New Year deals on Home Appliances. You will find amazing deals on original Binatone appliances from the Binatone Official store on Jumia. You can get up to 40% off Binatone Fan, Electric Iron, Hair Clipper, Blender, Toaster, Sandwich Maker, Air fryer, Gas Cooker, AVR, Microwave Oven, Water Heater, etc. View Offers
21. Up to 15% Off TCL TVs, Refrigerators, Air Conditioners, and More

One of the leading deals is the 15% discount on TCL appliances bought from the official store. Keep an eye out for amazing deals on TCL branded Air conditioners, Televisions, and Refrigerators. If you a new TV for the Premier League or UEFA Champions League, you will find some of the best New Year deals on TVs from TCL. View Offers
22. Up to 10% Off Skyrun TVs, Refrigerators, Gas Cookers, Washing Machines, and More

If you are in the market for home appliances this New Year, the Skyrun official store on Jumia is the best place to be during the New Year sale. The household name for affordable home appliances in Nigeria giving you up to 10% discount on its products. Checkout the store for deals on Refrigerators, Washing Machines, Televisions, Gas Cookers, Chest Freezers, Electric Kettle, Electric Fan, etc. View Offers
You can also checkout Cyber Monday Deals, and the Best Christmas Deals. We also have compilation of the Best Black Friday Deals and Best Cyber Monday Deals.
Checkout National Sneakers Day Deals, the Best Back to College Deals, and Amazon Prime Early Access.
Also see the Best Valentine's Day deals, the Amazon Prime Day 2023, and the Jumia Anniversary Sale.
Related Topics
Paschal Okafor
is
NaijaTechGuide Team Lead
. The article
New Year Sales 2023: All the Best New Year Deals
was written by . The article was last modified:
August 25th, 2023