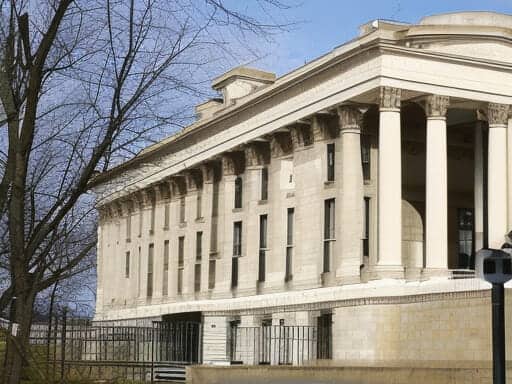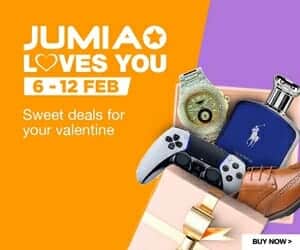 Money lending has always been a common practice among people from any society, century, and culture. Of course, the modern days are no exception. People still prefer safe money lending practices between individuals over bank loans and similar institutional lending models. Why? Well, it's a much faster and more convenient way to borrow money from people you know (or meet online) without putting anyone at risk in the process. 
That's why the peer-to-peer lending business has always been a promising industry. However, the market has been booming ever since the global pandemic and the further economical complications that followed. As a result, the P2P lending market has expanded from $84.89 billion in 2020 to $106.09 billion in 2022 and is projected to be worth $578.03 billion by 2028. Hence, it indicates a 28.2% CAGR growth in just 8 years. 
So, for anyone interested in starting a money lending business, this brief guide can be of help. Here we will cover how to enter such a market with a money-lending app and what it takes to build one. 
What Is a Money-Lending App?
A money-lending application is similar to getting a loan from a bank with the main difference being higher speed and convenience, only digital interactions, and instant results. Thus, P2P money lending apps complete the same purpose as a bank loan but do it in a more organized, stress-free fashion. 
Such applications are similar to credit card or banking apps. Here, users can check if they are eligible for a loan right upon registration and provide their bank details. Next, users can negotiate the final numbers with a lender before the transaction takes place. Everything is simple and transparent.  
How Do Loan Mobile Apps Work?
Before learning about how to build a loan app, you should focus on how it works. So, here are the stages of using p2p loan apps:
Install the app

: Sure enough, users need to have the application installed on their devices before using it.

Register

: Registering a new account involves setting a reliable password and connecting the app to your email address.  

Select the sum

: Borrowers or lenders choose the amount of money they need or are ready to loan (invest). The proposal should be checked and approved by the platform before the next step. 

Select the interest rate

: Each party can set a suitable interest rate. Such arrangements can be discussed between the parties before finalizing the rate. 

Connect bank accounts

: Lastly, the lending app should be connected to users' bank accounts.
Overall, the purpose of such applications is to create a fast and easy option to loan certain sums of money in a safe and secure environment. Hence, their functionality focuses solely on loaning processes and banking operations. 
Money Lending App Must-Have Features
The right set of features will help you successfully start a money lending business, attract more users, and compete on the market. These are the common features a modern money lending app should have. 
Onboarding
All peer lending apps should have an introduction page. For instance, it can explain to users their loan options by showing a catalog with all the lending options and criteria. It can also provide a guide to app operations and main features. Hence, first-time users can instantly know what to expect from registering on the app. 
Registration
Fast and easy registration helps users get to business quicker, leaving a positive impression. Using social accounts or personal phone numbers should be an option here.  
Personal Account
New users should be able to add (and later edit) personal information. Beyond all essential information (age, country, contact number, etc.), the account can also contain such data as hobbies, workplaces, children, etc.
User rating
Each user can undergo a credit score check, so such information becomes available to lenders. Such information will help set clear interest rate limits and will affect the loan granting process. 
Collective Lending
A peer to peer lending app can also allow collective loans. Thus, users can get united into groups and loan larger amounts of money, dividing the sum among them. 
Chatbot
A chatbox will help users receive their answers at any time, day or night. It's an essential feature to increase customer service without employers' interventions. Plus, an in-app messenger will help with communication between users. 
Reporting and Reminder System
Reporting will help lenders check their application status while informing borrowers about any new requests. Notifications will also help users stick to their payment deadlines and avoid any last-minute calls.
Plus, the reporting feature will provide users with their activity on the app, using analytics, graphs, etc. 
Integration with various Payment Systems
Users should have an option for in-app payment systems. Thus, they can perform needed money transactions and other banking operations on the spot.
EMIs
EMIs (equated monthly installment) is a feature that helps organize fixed loan payments. It can be applied every month, including interest rates, to ensure timely and full payouts. 
How to Create a Money Lending App
The market already has plenty of apps to lend money from and to individuals. Most of them differ in functionality and overall appeal. Yet, they all share some common traits. So, these are the top six loan lending mobile app development steps to consider. 
Brainstorm your Money-lending App Idea
There needs to be more than a single idea to create a loan app. You also need to consult people in finance and financial law fields to better understand the industry.
After that, one needs to research the existing market, find a team of developers, and finalize the technological aspects, including main features, functions, scalability, etc.
Decide on the App Development Tech Stack
The solutions stack will determine how your lending application will look, work, and move into the future. Technological choices play a crucial role in your application' quality, appearance, functionality, diversity of features, etc. 
Assemble a team of experienced FinTech App Developers
Loan lending app development requires an experienced team of FinTech experts. Hence, it's best to hire specialists in mobile development with other financial applications in their portfolio. They will have the best solutions to the financial aspects of building the app.
Build an MVP Version
It's highly recommended to create a minimal viable product (MVP) before moving on to production. Having such a version helps creators collect valuable information such as customers' interactions with the application, working mistakes, missing elements, desired features, etc.
Perform thorough App Testing and Publish your App
Testing is an essential next step in loan app development. Here the team will go through all essential app elements, such as security and functionality, to ensure their high quality and flawless performance. Thorough testing will prevent any chances of the app from crashing upon release.  
Promote your New Product
At this point, the app's marketing campaign should be ready for the product's publication. The promotion can take place in social media, creating a landing page, focusing on content marketing, and raising brand awareness in other ways.
Bottom line 
Hopefully, this brief guide on how to start a money lending business has helped you clear some issues and answer questions about the money lending market. Still, learning how to start a loan app is not the hardest part of this business.
The real challenge lies in finding the FinTech experienced development team ready to take up such a mission. In their turn, they will have to come up with functional, easy-to-use, popular products that meet every client's needs. 
Related Topics
Paschal Okafor
is
NaijaTechGuide Team Lead
. The article
The Practical Guide to Create a Money Lending App from Scratch
was written by . The article was last modified:
January 5th, 2023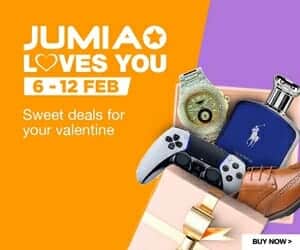 NaijaTechGuide may receive financial compensation for products/services purchased through affiliate links on this site. See
full Affiliate Disclosure Here