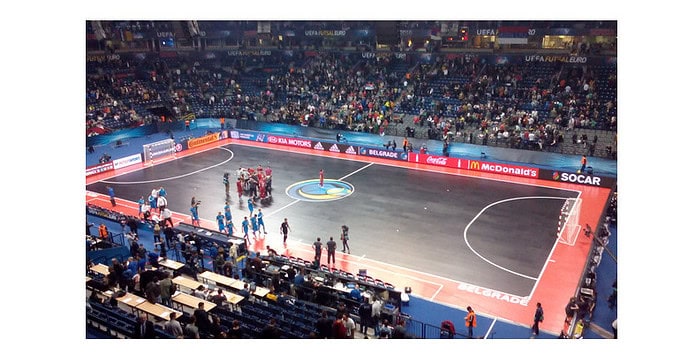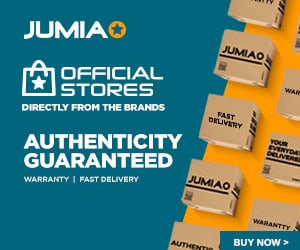 Football is one of the most popular and beloved sports games in the world. Millions of people cheer for their favourite teams, follow championships and participate in local leagues. However, football is not just limited to the classic format we are used to seeing in big stadiums. There are many different variations of the game, each with its own characteristics and rules. In this article we will look at two popular variations of football – mini football and beach football, and briefly review the others. This article was written with the support of surebet247.com.
Futsal
Futsal, also known as futsal, is one of the most popular variations of football. It is played indoors, usually about the size of a basketball court, in teams of five players each. The game is played on a special artificial surface or semi-turf, which makes it faster and more technical compared to regular football.
The history of futsal goes back to Uruguay, where the first association of futsal was created in 1930. With time, the game became popular all over the world, and in 1989 it was officially recognised by FIFA. Since then, many national and international futsal tournaments have taken place.
One of the peculiarities of futsal is its rapidity and dynamism. Players must have good technique, quick feet and excellent ball sense. Tactics also play an important role, as the limited field requires constant movement and quick decisions.
Beach Football
Another fascinating type of football is beach football. Playing on a sandy beach gives this sport a special atmosphere and attracts tourists and outdoor enthusiasts. Beach football also has its own unique rules and format.
The history of beach football goes back to Brazil, where people started playing football on the sandy beaches. In 1992 the International Beach Soccer Federation (Beach Soccer Worldwide) was founded, which organises international tournaments and develops this sport. Its popularity grows so fast that the sport now attracts many people all over the world.
One of the attractive features of beach football is its informal atmosphere. The game is played on an outdoor pitch on the sand, in teams of five players each. Due to the specific surface of the sandy beach, the game is more technical and requires players to be very dexterous and coordinate. Teams have to adapt quickly to changing conditions such as sand barriers and wind, making beach football even more fun.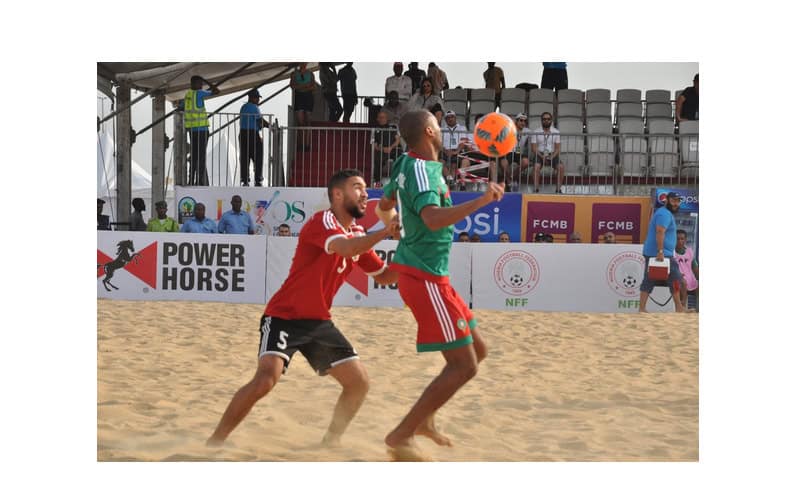 Other types of Football
Apart from indoor and beach football, there are many other formats of this wonderful game. One of them is indoor football, which is played indoors on a hard surface and in teams of six players. Indoor football is characterised by fast movement and close play against walls, which requires good technique and good ball handling.
Street football is not to be forgotten either. It is played on an outdoor area such as asphalt or concrete, with teams consisting of a small number of players.
Street football is often associated with an informal atmosphere and spontaneity. Playing outdoors requires good technique, reaction time and the ability to play in tight spaces. Teams can be made up of 3 to 5 players, and the rules vary according to local conditions and traditions.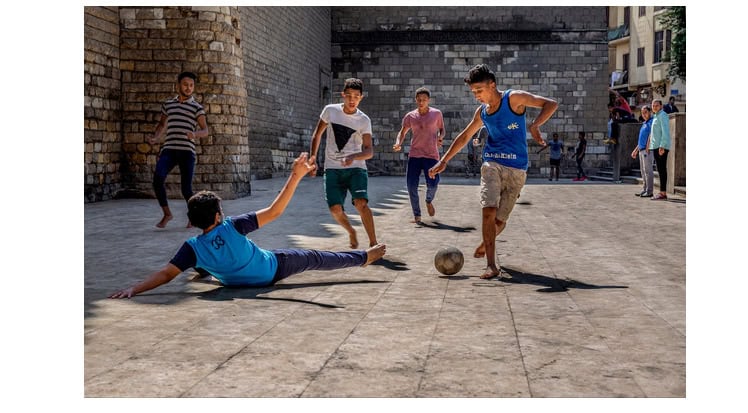 There are also versions of football with a reduced number of players (e.g. 3-on-3 or 5-on-5 football), football with special obstacles or restrictions (e.g. obstacle football or head-only football) and more. Each variation has its own characteristics and rules that give the game its unique character.
Comparison and Differences between the Different Formats
Although all of these variants of football have in common a ball game with the goal of scoring more goals, each of them has its own unique characteristics. Mini football, beach football, indoor football and street football differ in terms of location, court size, number of players, game rules and style of play.
Mini football is characterised by high speed and technique, requiring players to make quick decisions and precise passes. Beach football has a special atmosphere and requires adaptation to the changing conditions of a sandy beach. Indoor football is played on an enclosed court, which limits space and requires players to react quickly and be technically proficient.
Street football offers an informal atmosphere and the opportunity to play on different surfaces, as well as a variety of rules, depending on the game conditions.
Conclusion
Football variations such as indoor football, beach football, indoor football and street football offer players diverse and exciting ways to immerse themselves in this beautiful game. Each variation has its own characteristics and attracts a different audience.
In the future, we can expect further developments and popularisation of the different variations of football. Tournaments and competitions in futsal, beach football, indoor football and street football are attracting more and more participants and spectators, indicating a growing interest in these games.
In conclusion, football varieties offer the opportunity to enjoy this magnificent game in a variety of formats and environments. Whether it is mini football, beach football or other variations, each has its own characteristics that attract players and spectators from all over the world. Immerse yourself in this varied world of football and enjoy the unique experience of each variation.
Related Topics
Paschal Okafor
is
NaijaTechGuide Team Lead
. The article
Varieties of Football: Futsal, Beach Football and other Variations
was written by . The article was last modified:
May 26th, 2023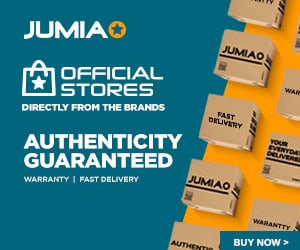 NaijaTechGuide may receive financial compensation for products/services purchased through affiliate links on this site. See
full Affiliate Disclosure Here