In today's fast-paced digital world, efficiency and precision are crucial when it comes to video editing. CapCut, a free online video editor, understands the need for time-saving features that allow users to edit their videos with speed and precision.
With a wide range of functionalities and tools designed for efficient editing, CapCut empowers users to streamline their workflow and achieve professional-quality results in less time.
In this blog, we will explore some of the time-saving features offered by CapCut, highlighting how they enhance the editing process and enable users to create impressive videos effortlessly.
8 Top CapCut's Time-Saving Features for you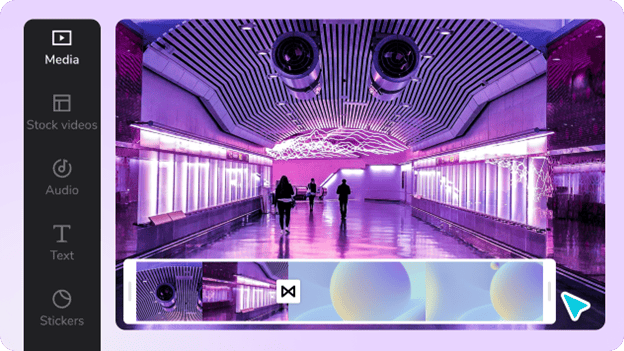 CapCut has numerous features that serve different purposes to enhance video editing. The time-saving features here though, are some of the best at ensuring efficiency when it comes to professional editing.
1. Smart Cut and Trim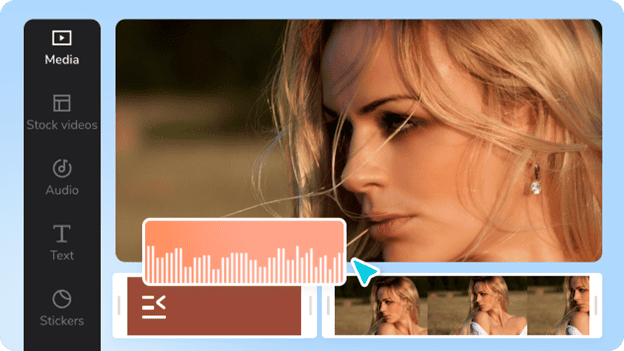 CapCut's Smart Cut and Trim feature revolutionizes the video editing process by automatically detecting and removing unwanted segments from the footage. Instead of manually scrubbing through hours of footage, CapCut intelligently identifies the best moments, saving users valuable time and effort.
With just a few clicks, users can trim their videos to the desired length. Coupling this with the equally robust features of the video background remover tool ensures that only the essential content remains in the video. This feature is especially beneficial for vloggers, content creators, and anyone who needs to edit videos quickly without compromising on quality.
2. Speed Adjustment and Time-Lapse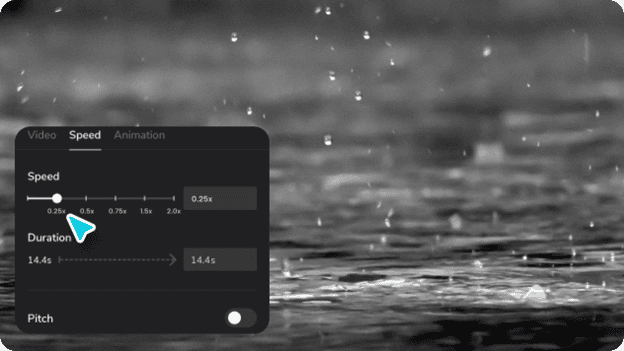 CapCut offers a speed adjustment feature that allows users to control the pace of their videos. Whether you want to speed up a slow-motion shot for added impact or create a time-lapse effect to condense lengthy footage, CapCut's speed adjustment feature provides flexibility and control.
- Advertisement -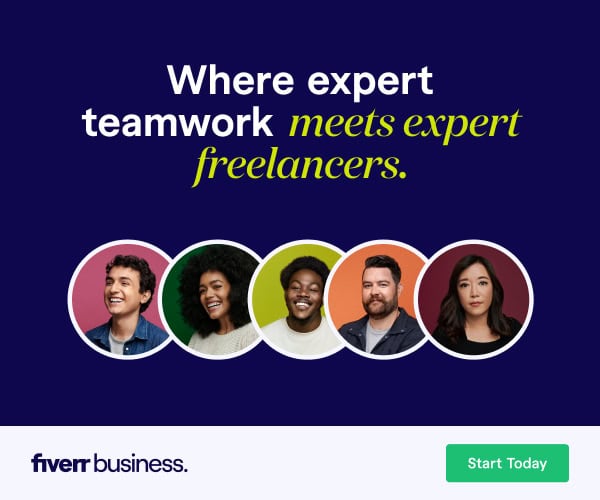 With precise control over the playback speed, users can create captivating and dynamic videos that engage their audience. The ability to manipulate time within CapCut enhances storytelling possibilities and adds a creative touch to the editing process.
3. Batch Editing
CapCut understands that editing multiple videos with similar settings can be time-consuming. To address this, CapCut offers batch editing capabilities, allowing users to apply the same edits or effects to multiple videos simultaneously.
This feature is particularly useful for social media content creators or videographers who need to maintain a consistent style or theme across their video content. With batch editing, users can save significant time by applying edits in bulk, rather than individually editing each video.
4. Instant Templates and Effects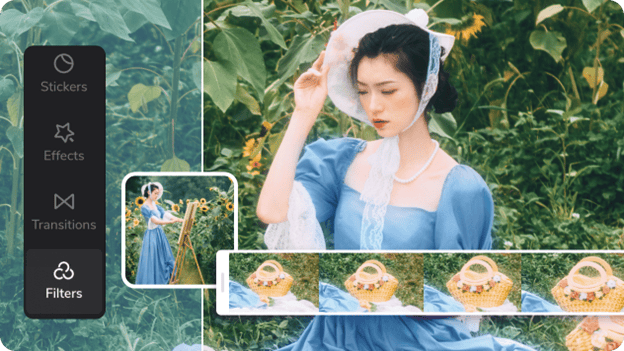 CapCut provides a wide range of pre-designed templates and effects that users can apply to their videos instantly. These templates and effects are designed to enhance the visual appeal of the videos and add professional touches with minimal effort.
- Advertisement -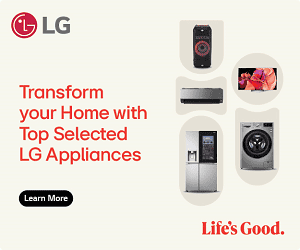 Whether it's adding stylish transitions, overlays, or text animations, CapCut's library of templates and effects saves users the time and effort of creating them from scratch. Users can simply choose the desired template or effect and apply it to their videos with a few clicks.
5. Quick and Intuitive Interface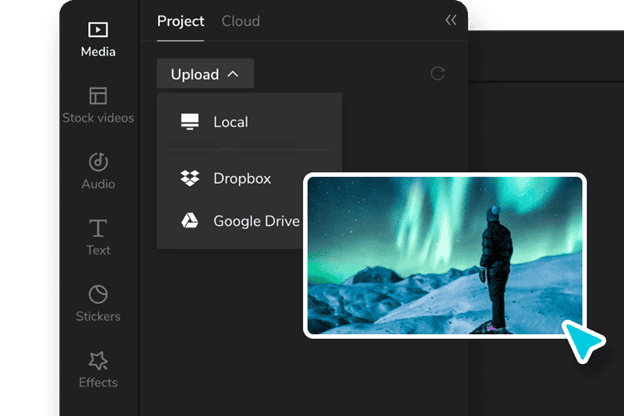 CapCut features a user-friendly interface designed to maximize efficiency. The intuitive layout and navigation enable users to quickly access the tools and features they need, minimizing the time spent searching for specific functions. The straightforward interface allows for seamless video editing, ensuring a smooth and efficient workflow.
6. Keyboard Shortcuts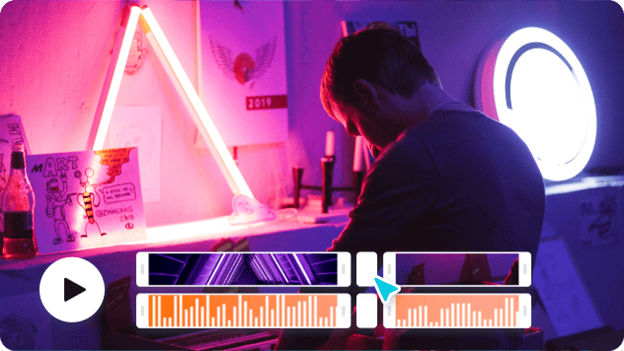 CapCut offers a range of keyboard shortcuts that significantly speed up the editing process. By learning and utilizing these shortcuts, users can perform various tasks with a simple keystroke, eliminating the need to navigate through menus and click multiple options.
Keyboard shortcuts can save valuable time, especially when performing repetitive tasks or making quick adjustments during the editing process.
7. Automatic Transitions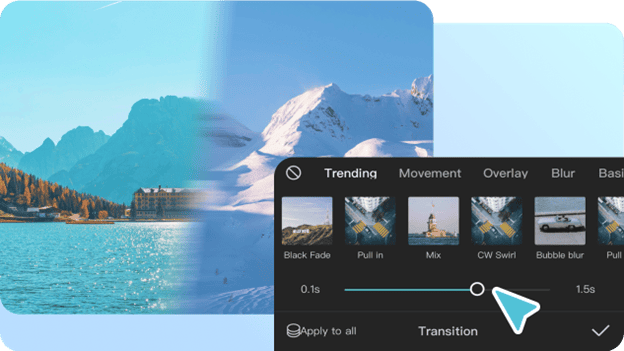 When creating professional-quality videos, transitions play a vital role in enhancing the visual flow and overall appeal of the content. Traditionally, adding transitions between video clips required manual adjustments, precise timing, and careful placement.
However, CapCut simplifies this process with its Automatic Transitions feature, enabling users to effortlessly incorporate smooth and professional transitions into their videos.
The Automatic Transitions feature in CapCut offers a selection of pre-designed transitions that users can easily apply to their video clips. These transitions include popular options like fade-ins, fade-outs, crossfades, wipes, and more.
With just a few clicks, users can choose their desired transition and apply it between two clips, instantly creating a seamless visual connection between them. This feature will save you the time you would have spent manually adding transitions.
8. Batch Exporting
When working on video projects, especially those involving multiple clips or episodes, exporting each video individually can be time-consuming and inefficient. However, CapCut addresses this issue by introducing the Batch Exporting feature. With this feature, users can select multiple video projects or clips and export them all at once, significantly reducing the time required for exporting.
By enabling batch exporting, CapCut allows users to focus more on the creative aspects of video editing rather than being bogged down by the exporting process. This feature is particularly beneficial for content creators, videographers, and video editors who frequently handle large volumes of video content.
Conclusion
CapCut's time-saving features are designed to help video editors work faster and more efficiently to achieve professional results in less time. By using these powerful features, users can save time and effort when editing their videos, allowing them to focus on creating high-quality content.
Whether you're a beginner or a professional video editor, CapCut's time-saving features are your best bet for a professional job. With CapCut, all users can enjoy a fast and efficient video editing experience, making the most of their time and unleashing their creativity without sacrificing quality.
Related Topics
Paschal Okafor
is
NaijaTechGuide Team Lead
. The article
CapCut's Time-Saving Features: Editing Videos with Speed and Precision
was written by . The article was last modified:
July 20th, 2023