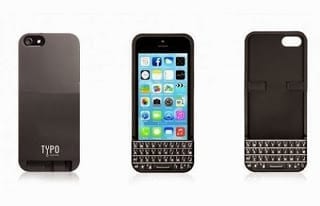 BlackBerry has always pointed to the physical QWERTY keyboard as its main strength, but at CES 2014 in Las Vegas two companies came with two products that could threaten that one advantage. The first is a physical keyboard accessory from Typo that slips over your iPhone 5 or iPhone 5S enabling you type conveniently with the physical QWERTY keyboard. The second product (or technology) is from a company called Tactus and is more futuristic. It is a technology that literally grows buttons (in form of bubbles) on a touchscreen providing tactile feedback just like physical buttons. The bubbles appear only...

Sony is betting big on the cloud this year. The company isn't going to stop with PlayStation Now, a cloud based service for streaming games, it also announced a cloud based service that will offer TV, Video on Demand, and DVR. This service is expected to enable users stream content on devices like the PS4, PS3, PS Vita, Smart TVs, and Android devices. Very little is known about the service. In fact, the service which was announced at CES 2014 in Las Vegas is still unnamed. Essentially the cloud based service will blend live TV from your cable with video...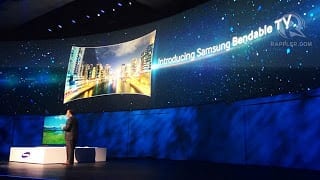 The 2014 Consumer Electronic Show, CES 2014, has kicked off in Las Vegas showcasing thousands of tech gadgets and trends we will be seeing in the next couple of years. CES 2014 is all about wearable tech, driverless cars, drones, curved or 4k TV with the usuals like smartphones and tablets still prominent. One of the great products of CES 2014 is the prototype 85-inch bendable LED TV from Samsung. The TV screen can be bent to the liking of the viewers using the remote. This can offer an immersive viewing experience. The TV is still a prototype and its...