Home
Tags
Rechargeable Lamps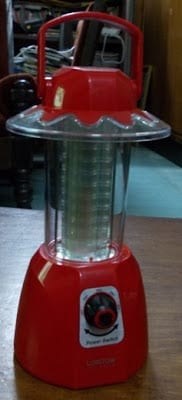 Power failure is a frequent occurrence in Nigeria, making lamps for lighting up at night essential household goods. But with generators and highly inflammable petrol very common in Nigerian homes, kerosene powered lamps and candles are no longer an option in most homes because of the risk of explosions and fires. So, how do you safely light up your home at night? Battery powered lamps is the compelling alternative, they do not have naked flame or emit heat, so the risk of explosion and fires are very low or even zero. This review is about Lontor CTL-DT725. Although described as...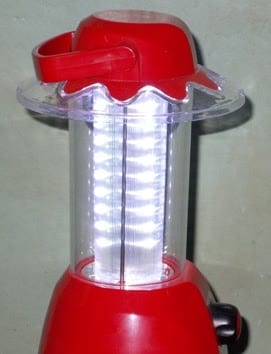 The Lontor LED rechargeable lantern is very easy to use once charged. Simply turn the switch clockwise or anticlockwise to light up your surroundings. The switch is a four way rotary switch. Turning it clockwise will take you from white light, half brightness to white light, full brightness to colourful disco flash light and finally to off. The switch is quite easy to turn and does not make any noticeable sound. We did not notice any form of partial contact issue with the switch throughout the review period. The switch is quite firm, we did not notice any movement (shake). Lontor...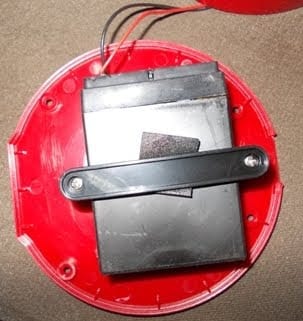 How long does it last on full chargeLontor Lantern specs indicates it can last for up to 6 hours on full brightness. We tested this fact and found it to be accurate. After 6 hours of use our Lontor LED rechargeable lantern looked as though it could take another 2 to 3 hours. We did not notice any remarkable reduction in illumination. If you need to get more hours, you can operate on half-brightness. You can squeeze out 12 hours of illumination on half-brightness. If for whatever reason you prefer the disco lights, the Lontor LED Rechargeable Lantern can go...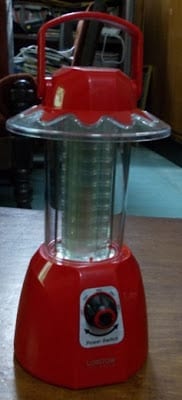 Lontor CTL-DT725 is a handy multi-purpose LED Rechargeable Lamp for lighting your home in the dark, reading, or for camping. It offers 6 hours on full brightness and up to 12 hours on half brightness (recommended brightness for reading). Here are a rundown of the specs. Lontor LED Rechargeable Lamp Specs30 white LED bulbs 3 multi-colour LED bulbs Charging LED indicator 3 light modes (full brightness, half brightness, disco light) 4 way rotary switch 3v, 3000mAH rechargeable lead acid battery 15 to 20 hours charge time up to 12 hours on half brightness up to 6 hours on full brightness up to 60 hours on disco lights Applications: Camping, Reading,...