Samsung Gear S is more or less like a phone on your wrist. Unlike earlier smartwatches from Samsung the Gear S offers its own SIM slot which makes it a smartphone in its own right, but can still sync with your smartphone like other smartwatches. Where to Buy a Smartwatch Jumia.com.ngfrom ₦6,000.00 Buy Now Konga.comfrom ₦6,000.00 Buy Now Hardware & Software What differentiates Samsung Gear S from other smartwatches is that it does not just act as a companion device, but can also work standalone as micro-sized smartphone for when you are out of range of your smartphone. It also offer GPS. You can...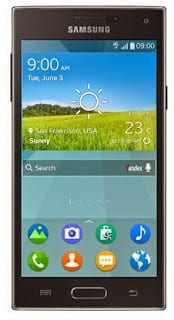 Samsung Z is the first phone to run the company's home grown Tizen OS. If you are looking for a fresh UI, Tizen on Samsung Z might just be what you are looking for. It is not just an average Tizen phone, it comes with comparable specs to Android flagships from Samsung.Where to Buy Galaxy PhonesJumia.com.ngfrom ₦15,950.00 Buy Now Konga.comfrom ₦16,050.00 Buy Now The Tizen PhoneSamsung Z runs on the version 2.2.1 of the Tizen OS with an awesome 2.3 GHz 64-bit quad-core processor and Adreno 330 GPU. It also comes with a generous 2 GB of RAM, which will probably...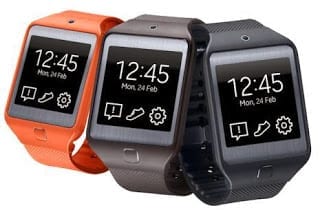 Samsung Gear 2 Neo is very similar to the Gear 2 smartwatch except that it lacks a camera. This makes it lighter and should result in a lower pricing for consumers who do not fancy a camera enabled watch. Samsung Gear 2 Neo features a 1.64-inch Super AMOLED Touchscreen with notification and health and fitness support. It runs on Samsung's Tizen OS. Buy Watches Online A Tizen Smart WatchJust like the Gear 2, the Samsung Gear 2 Neo smartwatch runs the Tizen OS on a 1.0GHz dual-core processor with 512MB RAM and 4GB built-in storage. It also spots a 1.64-inch Super...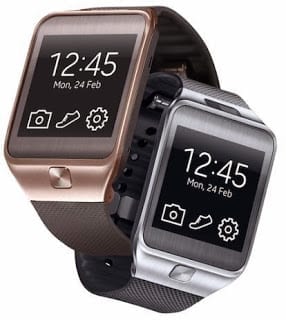 Samsung Gear 2 is the latest iteration of Samsung's smartwatch. It is also the top of the line of Sammy's new Gear smart wearable line. Samsung Gear 2 looks a lot like the original Galaxy Gear, but now comes with swappable strap with the camera moved from the strap to the main body. Samsung Gear also drops Android for Samsung's Tizen OS with about twice the battery life. Where to Buy a Smartwatch Jumia.com.ngfrom ₦6,000.00 Buy Now Konga.comfrom ₦6,000.00 Buy Now The Tizen Smart Watch Samsung Gear 2 dropped Android, replacing it the Samsung's much talked about Tizen OS. This is also why Samsung...