Samsung Gear S is more or less like a phone on your wrist. Unlike earlier smartwatches from Samsung the Gear S offers its own SIM slot which makes it a smartphone in its own right, but can still sync with your smartphone like other smartwatches. Where to Buy a Smartwatch Jumia.com.ngfrom...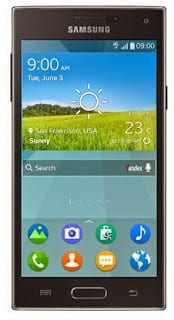 Samsung Z is the first phone to run the company's home grown Tizen OS. If you are looking for a fresh UI, Tizen on Samsung Z might just be what you are looking for. It is not just an average Tizen phone, it comes with comparable specs to Android...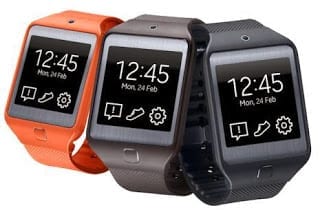 Samsung Gear 2 Neo is very similar to the Gear 2 smartwatch except that it lacks a camera. This makes it lighter and should result in a lower pricing for consumers who do not fancy a camera enabled watch. Samsung Gear 2 Neo features a 1.64-inch Super AMOLED Touchscreen...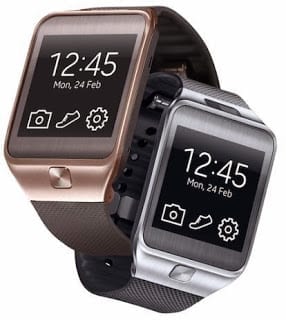 Samsung Gear 2 is the latest iteration of Samsung's smartwatch. It is also the top of the line of Sammy's new Gear smart wearable line. Samsung Gear 2 looks a lot like the original Galaxy Gear, but now comes with swappable strap with the camera moved from the strap...