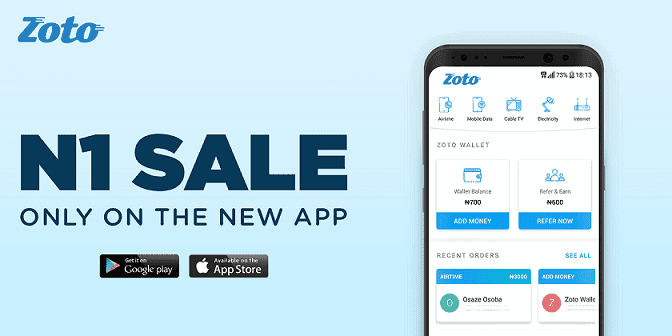 Zoto, a mobile payment app used by over 1 million Nigerians, has announced a new app design. According to company officials, the new app is designed to make Zoto the fastest and most reliable payment app in Nigeria. An introductory sales offer is also announced on this occasion, and this will enable users to enjoy services at just ₦1 only on the new app for a limited period. In addition to subscription recharges, TV and broadband payments, the new app comes with services like electricity and betting payments also. This announcement was made at a press briefing in Zoto's Lagos...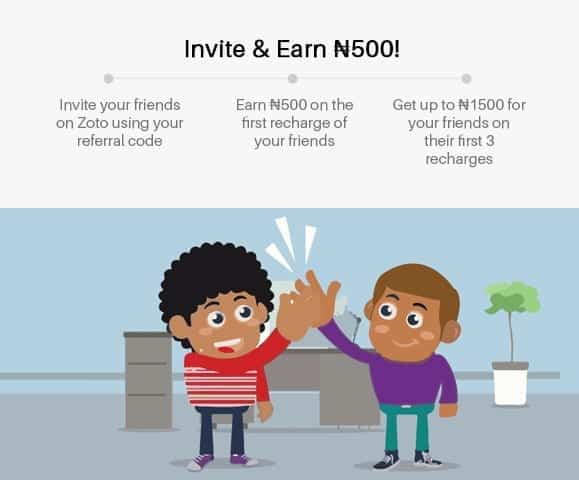 Guys, you will love this! Earning free airtime has never been this easy and it's right within your reach! Nigeria's fastest and most secure mobile payment solution, Zoto, has introduced yet another mouthwatering deal that will allow users earn as much as N40,000 airtime by simply referring family and friends to the platform. Tagged Zoto Referral 3.0, the new package allows users earn N500 on each person that signs up and makes first-time recharge of at least N50 using their referrers' code while at the same time their referees receive their own recharge bonus of N500. Are you still there? What are you...

Reaches 350k downloads on Google app play store Growing at 100% Month-on-Month Zoto, a product of Hedonmark Management Services Limited and Nigeria's fastest mobile recharge app, announced today that it has become the number one app in Google play store in Nigeria for the shopping category. With this new development, Zoto has registered a strong presence in the airtime recharge segment in Africa, which was dependent upon physical scratch recharge cards and USSD short codes until now. Vipul Sharma, Founder & CEO, Zoto said "We thank Nigeria for making us the number one mobile recharge app in such a short period...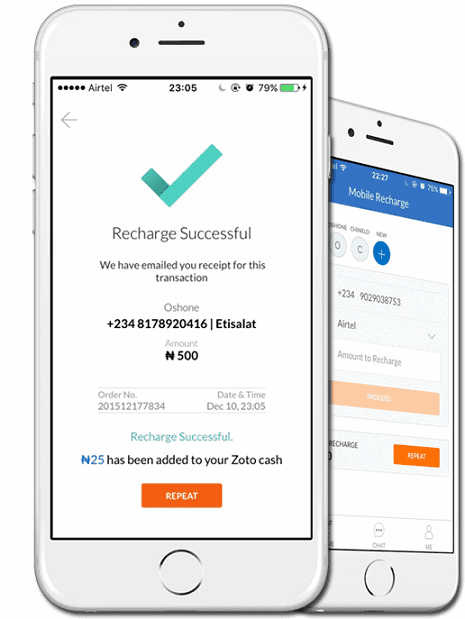 Zoto is a mobile app that takes away all the hassle in buying airtime for your mobile phone. With just a few clicks you can load airtime on your mobile phone using the Zoto Mobile Recharge App. I recently installed the app on my Android phone and will be sharing my experience in this review. The Zoto Mobile Recharge App is also available for iOS devices. 50% Cashback on Each Recharge There are a lot of convenient solutions for buying airtime for your mobile phone. However, what makes Zoto stand out is that you get free airtime when you recharge. Zoto...