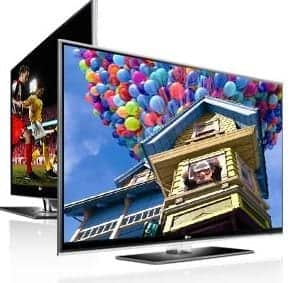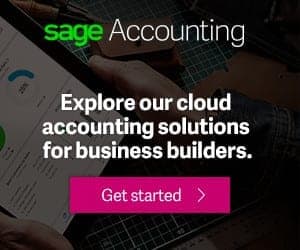 You want to buy a Plasma television, a Liquid Crystal Display (LCD) TV, an LED TV, a 3D TV, or a Smart TV and wondering how much you need to budget for a purchase. If you plan to buy a TV, this will provide information on prices of some popular Plasma, LED, OLED, and LCD TV models in Nigeria. Scroll down for price list.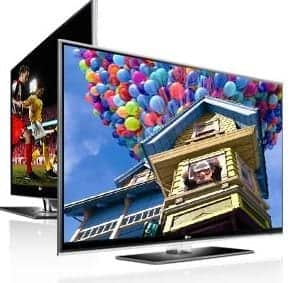 OLED and LED are state of the art in television display technology and greatly economize room space. With prices of flat panel TVs now low, CRT TVs no-longer have a place in our living rooms.
LCD TVs and Plasma TVs are now getting scarce, because most global manufacturers have discontinued production of Plasma TVs and basic LCD TVs.
Prices of flat panel televisions depend on the screen size. As you would expect, the larger the screen size the higher the cost of the TV.
However, screen size is not the only determinant of pricing. Screen resolution and available ports as well as cool features like 3D or Smart capability contribute to the price. Prices of flat panel televisions also depend on the brand.
For example brands like Hisense or Polystar offer cheaper prices for their TVs while LG and Samsung TVs are a bit pricier, but with more support and quality.
In the same vain the cost of a flat panel TV depends on the screen technology, Plasma, LCD, OLED, or LED. OLED TVs are the most expensive followed by LED TVs and Plasma that is for TVs of the same screen size and features.
However, Plasma TVs are only available at larger screen sizes like from 40-inches. Prices of TVs may also vary depending on series with newer series fitted with latest technologies costing more than older series.
Here is a price list of the most popular screen sizes of Plasma, LCD, LED, and OLED television. Note however that prices will vary by brand (Samsung, LG, Sony, Panasonic, Sharp and more). The cost may also vary depending on your location (cheaper in major cities). However, expect prices to be within 15% of the value on this page.
Samsung LCD LED Plasma TV prices
LG LCD LED Plasma 3D TV prices
Sony Bravia LED TV prices
HiSense LED TV prices
Polystar LED TV prices
Ensure however, that you buy your television and all other electronic products from accredited dealers. This will ensure that you buy an original TV. If you buy from an accredited dealer, you will get at least a one-year warranty on your electronic products.
Need more info about TV and other appliances?
You can also connect with us:
Like us on Facebook | follow us on Twitter | Join us on Google+
You may also be interested in Refrigerators, Cameras, Android Tablets, Spy Pen, Gaming Consoles, or Spy Camera Sun glasses.
Do you sell TVs? Find out how to add contacts on this page.
Here are a few accredited dealers:
FOUANI NIGERIA LTD
21B Akin Adesola Street, Victoria Island, Lagos
Brands: LG
Other Products: Refrigerator, Air conditioners, etc
01-2716520
Branches:
Surulere: 01-2830333
Allen Avenue: 01-7648722
Ikoyi: 01-461018
Apapa: 01-7917397
Kaduna: 08038293474, 082-212632
website: www.fouani.com
PARK 'N' SHOP SUPER MARKET
Brands: all, LG, Samsung, Nokia, Sony, Ocean, etc
Products: all, LCD/Plasma/CRT TV, mobile phone, Refrigerators, etc
Address: 47 Guru Plaza, Adeola Odeku Street, Victoria Island, Lagos
01-7765885
Branches
Port Harcourt: 08077442454
Abuja
CASH 'N' CARRY
Brands: all, LG, Samsung, Sony, Ocean, etc
Products: all, mobile phone, Air conditioners, Refrigerators, etc
Address: 17 Allen Avenue, Ikeja, Lagos
01-7653544
Branches:
Marina: 01-2666875
Ikeja: 01-7202509
Apapa: 01-7851725
Port Harcourt
Abuja
SIMS NIGERIA LTD
2 Ogui Road, Enugu
Brands: all, Samsung, LG, Sony, etc
Other Products: Refrigerator, Air conditioners, DVD players, etc
042-250145, 08035178650
Branches:
Victoria Island, Lagos: 01-7450712, 08037880244
Ikeja: 01-4938657, 08033353907
Abuja: 09-5234651, 08035024003
Onitsha: 046-213984, 08035018913
Kano: 064-641069, 08033337823
Port Harcourt: 084-799463, 08033739928
MEGA PLAZA
Brand: all, Samsung, LG, Sony, etc
Other Products: DVD, Laptops, Air conditioners, etc
21st Century mall, Idowu Martins Street, Victoria Island
Black King Florina Ltd
Other Products: DVD players, Generators, Air conditioners, etc
Brands: LG, Samsung, Panasonic, JVC, Perkins, Philips, etc
08085728888, 01-7634565
[email protected]
Address: 78 Allen Avenue, Ikeja
Foramot Nigeria Ltd
Brands: Sony, Samsung
01-8112847, 08034442394
7, Toyin Street, Ikeja, Lagos
TV & Gadget Related Topics
Paschal Okafor
is
NaijaTechGuide Team Lead
. The article
LCD LED Plasma OLED 3D TV Prices – Buy Price Television
was written by . The article was last modified:
July 12th, 2016