Find tips on what to buy this Christmas. We will focus on technology gadgets so do not expect a Gucci bag or a designers suit on our list.
Where to Shop Online
Konga.comfrom ₦500.00 View Offers

Jumia.com.ngfrom ₦500.00 View Offers
Reduce your energy spending this Christmas with energy efficient lights
Saving money on energy is a very important issue today. With the deployment of energy prepayment meters in Nigeria, energy consumers are now looking for ways of reducing electric bills.
One way of reducing your energy bills this Christmas is to change all your lightning points to electronic energy saving lamps. This Christmas provides you with a unique opportunity to shop for energy saving lamps.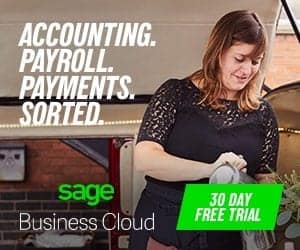 ---
oraimo's All New FreePods 3 Launches
For Details of the EarPod, Click Here
Now Available
---
Electronic energy saving lamps are more expensive than conventional incandescent lamps, but will last longer, with positive impacts on your electric bill. However, they will pay for themselves within a year.
You have brands like Ultralite and Supermaster to choose from. The 20w 2U models cost around N100. However, if you require more illumination like in your living room buy the 36w models, which cost about N250 in Nigeria.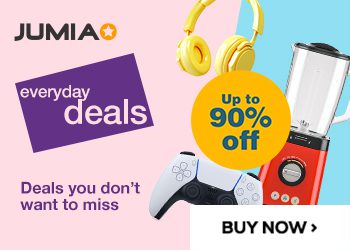 Fluorescent tubes can also save energy, as they are more efficient.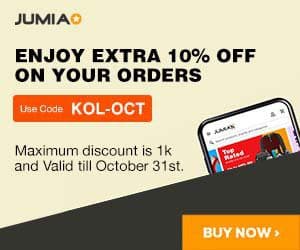 Generally, we advise that you shop for energy saving gadgets this Christmas.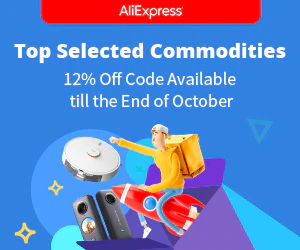 Do not stay in the dark this Christmas buy an Electric Generator
Despite the promise of 6,000MW by the end of the year, an electric generator remains essential if you are serious about having electricity when you want it this Christmas. With power supply level in Nigeria still not their yet, there is no harm in adding an electric generator in your Christmas shopping list. An electric generator will ensure you enjoy your Christmas holiday.
With a generator, you will never miss your favourite TV programs, you will always have your food fresh and you can live in comfort.
Generator brands available in Nigeria today include Tiger, Elemax, Honda, TEC, and so on. Prices vary depending on capacity, features, and brand. For example, price of a 950 VA generator ranges from N10,500 to N11,500. A 2.0 KVA generator costs between 23,000 Naira to up to 40,000 Naira.
Here are some useful links:
Shop for Laptop or Desktop PC for your home this Christmas
This Christmas provides you with a unique opportunity to equip your home with IT tools. One of the most important IT tool available today is the computer.
One benefit of having a computer is that PCs are the greatest impediments to connecting your home to the internet. Buying a computer puts you a step away from connecting your home to the internet and enriching your home with more ICT tools.
You have a desktop or laptop computer to choose from this Christmas. Laptop PCs are more expensive than desktop PCs, but come with the added advantage of mobility. If you want to carry your computer around then a laptop may be worth the higher price. Laptops are also more expensive to upgrade and maintain.
One other reason why you may want to consider a laptop is that laptops are more energy friendly. You can charge your laptop battery whenever there is power failure. This means you can use your laptop for a reasonable time whenever there is power failure.
You can also choose between a new branded, an assembled (cloned) or a Used (Tokunbo) computer. Used and assembled computers are cheaper but if you want to enjoy latest IT technologies, we advise that you pay the higher price for a new branded computer. If however you cannot buy a new branded computer we advice you buy cloned or used PC as any computer is better than no computer.
Price of good used desktop computers vary from N17,000 to N50,000 depending on features. An assembled desktop PC cost between N35,000 and N70,000 depending on features.
New branded desktop PC costs between N65,000 to up to N160,000 depending on features. Price of new Laptop PCs range from N85,000 to up to N350,000 depending on specification.
Brands to choose from range from local brands like Omatek, and Zinox to international brands like IBM Lenovo, Dell, Gateway, HP, Toshiba, acer, and so on.
Nigerian banks also offer consumer financing for PC purchase so talk with your bank to see whether you are qualified for such services this Christmas. Consumer financing allows you to own an item of your choice by simply paying a percentage down payment (usually 10%), the balance is off set via monthly instalment for between 12 to 24 months.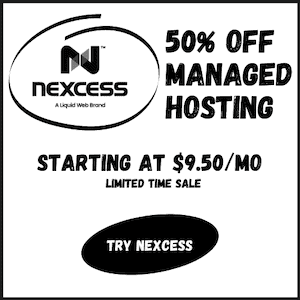 Therefore, what are you waiting for; computerise your home this Christmas.
Connect your home to the internet this Christmas
Internet connectivity is getting cheaper and will even fall further this Christmas. The falling prices are connected to stiffer competition as more companies enter the market.
If you presently have a computer, then connecting it to the internet will not be a problem. Some Nigerians still visit Cyber cafes with their personal Laptops. If you are one of such people you need to know that your home can be connected to internet with as low as N10,000 this Christmas. Maintaining an internet connection can cost as low as N2,500 monthly.
Companies like Starcomms, Visafone, Globacom, MTN, Reltel, Zain, Zoom mobile, Direct on PC, Multilinks and so on all have great internet offers this Christmas.
So why should you frustrate yourself in poorly equipped Cyber cafes when you can afford connecting your home on line. This Christmas provides with a unique opportunity to connect your home to the internet as prices are bound to fall. In addition, some ISP offer one-month free internet access once you connect.
Here are some useful links:
Secure/Insure your car and Vital Assets this Christmas
With Christmas around the corner, car snatchers and armed robbers generally are intensifying effort to ensure a memorable Christmas season. The bad news is that your car may be in their target list. Frankly speaking, you cannot prevent your car from being stolen, but you need to know that there are technologies out there that can help the police to easily and promptly recover your vehicle when the inevitable happens. You can also get a comprehensive insurance policy for your vehicle and vital assets this Christmas.
Vehicle tracking services can help you monitor, via a computer (on the internet) or mobile phone (internet or SMS), where your car is at any given point. Vehicle tracking systems usually have detailed maps to aid the recovery of a stolen vehicle. Car trackers can also help in search and recovery of broken down vehicles.
Most of the services are GSM/GPS based.
Other vital assets like Laptops, Generators, etc can also be tracked with a vehicle tracker.
Some asset tracking companies in Nigeria include MTN C-Track, Cotek, Basequills, Palmaa, and so on.
Here are some useful links:
GPS Navigation for Christmas
GPS navigation gadgets provide you with street level maps of Nigeria. This ensures you locate anywhere you want to go on time. Simply enter the name of a place and a GPS navigation system will provide you with 2D or 3D maps of the location. You will also get voice-based turn-by-turn direction with street name.
Nokia mobile phones like Nokia N97, Nokia 6210 Navigator, Nokia 6710 Navigator, and so on come with built-in GPS navigation and Nokia maps. Nokia maps are navigable in Nigeria. This means if you have a Nokia phone with GPS and Nokia maps you can find places directly on your Nokia phone.
GPS navigation device is a must buy this Christmas for those that love testing new technologies.
Nigerian Tourism Development Corporation (NTDC) and Setdrive Ltd are promoting Garmin nuvi 200w with street level maps of Nigeria (mostly state capitals and highways). According to NTDC, this is aimed at making it easy for tourists and Nigerian to locate places of interest. This Garmin nuvi 200w has a database of up to 6 million points of interest in Nigeria like tourist sites, hotels, restaurants, banks, shopping malls, banks, petrol stations, business locations, hot Christmas joints, and so on.
to be continued
mobile phones for Christmas
Enjoy Christmas with media players
Connect your home to Satellite TV this Christmas
Home theatre
Turn your home theatre alive this Christmas with an HDTV
Do not allow those Christmas moments to escape, capture them with a digital camera
Keep your food fresh for Christmas with a Refrigerator
Drive your dream this Christmas
Related Topics