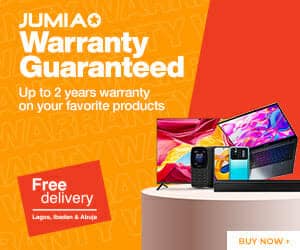 Probably you think it is impossible to browse the internet at 40 naira per hour in Nigeria. Well if you are a Starcomms subscriber, you can browse internet at this rate if you subscribe for Starcomms 250 hours internet plan.
Starcomms 250-hour internet plan gives a subscriber 250 hours internet access over a validity period of 90 days. In a knot shell, a Starcomms subscriber that subscribes to this plan will browse internet for 250 hours or 90 days whichever comes first.
This is similar to cyber cafe model where a customer buys one or more hours of browsing time. Just like in a cyber cafe if a customer does not use all browsing time bought within the validity period it will be lost.
Starcomms 250 internet plan costs 10,000 Naira if you are on CDMAOne network and 15,000 Naira if you are on Starcomms EVDO network. This amounts to N40/hour on CDMAOne and N60/hour on EVDO. Note that the major difference between Starcomms CDMAOne and EVDO is that Starcomms EVDO is faster than CDMAOne.
Starcomms 250 internet hour solution is very cost effective as you can see from the figures. You do not need to use up all the 250 hours to benefit from cost savings in this plan. For example, if you use only 50 hours in a month (i.e. 150 hours at the end of the validity period), you will be spending about N66/hour on CDMAOne or N100/hour on Starcomms EVDO. Note that this amount to using only 60% of the time bought, yet you are still getting a great deal.
This value is cheaper than cyber cafe rates in Nigeria. In fact, our analysis shows that if you only use as low as 25 hours/month you are still getting a fair deal. At 25 hours/month you will spend 75 hours by the end of the 90 days validity period (i.e. just 30% of time bought). At 25 hours/month, the price of browsing the internet will be N133/hour on Starcomms CDMAOne or EVDO N200/hour on Starcomms EVDO. Still very competitive.
If you spend between 25 and 80 hours on the internet then you should go for Starcomms 250 hour internet solution from Starcomms. This is one of the most competitive plan you are likely to get in Nigeria.
But, what if you browse more than 80 hours a month? Well Starcomms also has a 100 hour bulk internet plan. This plan allows a subscriber 100 hour access to the World Wide Web within a validity period of 30 days.
Price of the 100-hour bulk internet solution is 5,000 Naira on Starcomms CDMAOne and 6,500 Naira on Starcomms EVDO. If you spend between 84 hours and 100 hours a month this plan amounts to N59.52/hour and N50/hour respectively for CDMAOne and between N77.38 and N65/hour respectively for Starcomms EVDO.
Starcomms 100-hour internet plan is also great if you find the 10,000 Naira or 15,000 Naira cost of Starcomms 250-hour bulk plan too high to pay at a time. In fact, if you spend up to 35 hours per month on the web, you will find this bulk internet plan competitive to cyber cafe rates.
Starcomms 100-hour internet plan is also great if you just require secure and private access to the web no matter the cost. If you can afford to spend 5,000 Naira in a month for internet access you should go for this internet plan.
If you spend more than 100 hours on the internet, you should subscribe for Starcomms 'always on' solution. This internet plan does not have any limitation on the amount of time you access the web. If can stay online 24/7 for 30 days this plan gives you limitless access to the World Wide Web.
Price of Starcomms 'always on' solution is 10,000 Naira on CDMAOne and 15,650 Naira on Starcomms EVDO.
Other internet plans offered by Starcomms include Starcomms Surf Business, which gives access to subscribers during business hours (9am to 9pm), and Starcomms Surf Night, which as the name implies allows Starcomms subscribers access to internet at night (9pm to 9am).
Starcomms Surf Business and Surf Night costs N7,000 and N5,000 respectively on all Starcomms network.
Starcomms offer flexible and cost effective internet plans. Starting from N40/hour you can now access the web right from your home or office.
Starcomms EVDO is available in Lagos, Abuja and Port Harcourt. Starcomms One is available in Lagos, Onitsha, Kano, Port Harcourt, Aba, Asaba, Ibadan, Kaduna, Zaria and Abuja. The difference between Starcomms One and Starcomms EVDO is that EVDO is faster than CDMAONE.
Call Starcomms on 0702-8000-123.
Starcomms offer both fixed wireless and mobile telecommunications services. Starcomms plc is the only telecoms company listed in Nigeria Stock Exchange NSE.
For more information on Starcomms dealers, sales outlets and shops in the country, visit our Starcomms shop page.
Related Topic
Paschal Okafor
is
NaijaTechGuide Team Lead
. The article
BROWSE AT N40/HOUR FROM STARCOMMS
was written by . The article was last modified:
April 14th, 2016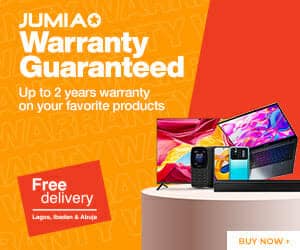 NaijaTechGuide may receive financial compensation for products/services purchased through affiliate links on this site. See
full Affiliate Disclosure Here