DSTV Mobile was a service offered by Multichoice that allows subscribers in Nigeria, Kenya, Namibia, South Africa, Ghana, Tanzania, Kenya, and Zambia to receive mobile TV broadcasts on compatible mobile phones and on other mobile devices like smartphones, tablets, and portable TV devices.
DSTV Mobile is no-longer offered by Multichoice. It has now been replaced by the DSTV App, which is available for Android and iOS devices and enables you stream and watch DSTV on your smartphone and other compatible smart devices via the internet. You can also checkout Showmax.
In Nigeria, DSTV Mobile was available on Glo, MTN, Etisalat, and Airtel networks. DSTV Mobile is exclusive to MTN in Ghana and is available on Safaricom in Kenya and MTC in Namibia. Multichoice is a leading satellite/cable television provider in Nigeria, offering the widest number of exciting television channels on their DSTV direct-to-home DTH pay TV service in Nigeria and all across Africa.
DSTV mobile means your favorite TV channels anywhere and anytime on your mobile phone. DSTV Mobile is available in South Africa on MTN, Vodacom, Cell C, and Autopage.
DSTV Mobile is based on Digital Video Broadcast-Handheld (DVB-H). DVB-H OMA/BCAST is a technology that allows the broadcast of digital terrestrial television and audio to a mobile phone with built-in DVB-H receiver or any DVB-H enabled device. DSTV also offers USB dongles that enable you access DSTV Mobile on laptops, tablets, desktop, and smartphones.
Compatible mobile phones to choose from include Nokia 5330 Mobile TV Edition, Nokia N77, Nokia N96, Nokia 5530, Nokia 5230, Nokia N97, and Nokia 5800 Xpressmusic ZTE F900, and ZTE F912.
Note that some of the mobile phones listed above may require additional hardware like the Nokia Mobile TV Bluetooth Reciever, Nokia SU-33W which enables you receive DVB-H mobile TV broadcasting via Bluetooth on your compatible Nokia mobile device.
Checkout more DSTV Mobile devices
DSTV Mobile Devices
There are a number of devices that enable you access mobile TV services on DSTV Mobile. The Walka is a portable TV with a built-in DVB-H reciever available in 2 screen sizes one offering a 3.5-inch display and the bigger Walka 7 offering a more reasonable 7-inch display for watching DSTV mobile.
Walka currently costs 10,000 Naira, while the price of the Walka 7 is currently 18,900 Naira. The Drifta is a device that receives DSTV Mobile signals via DVB-H and then streams it over Wi-Fi to any Wi-Fi compatible device like laptops, Android smartphones and tablets, Symbian smartphones, BlackBerry devices, and iOS devices. The price of the Drifta is currently 12,250 Naira.
There is also a cheaper Drifta model that comes with USB instead of Wi-Fi. However, you can only use the Drifta USB on Windows and Mac laptops and desktops. If want to watch DSTV Mobile on a cheaper Drifta for iOS, the iDrifta connects your iOS device to DSTV Mobile using Apple's 30-pin port.
If you have a newer iOS device with a Lightning port, you will have to buy a 30-pin to lightning adapter. The price of the Drifta USB is 8,500 Naira, while the iDrifta costs 9,500 Naira. A few mobile phones also come with DVB-H built-in.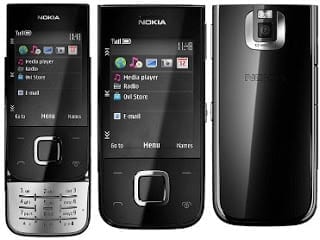 For now DSTV Mobile DVB-H coverage is available in Lagos, Abuja, Ibadan, Asaba, Onitsha, Kaduna, Enugu, Aba, Benin, and Port Harcourt. Coverage will be available in more locations in the future. Note that coverage may not be everywhere within the listed cities.
TV channels on DSTV Mobile:
DSTV Mobile boasts of 15 exciting TV channels, which is by far the largest number of television channel options in Nigeria by any mobile TV service provider so far.
CNN
SuperSport 9
SuperSport 10
SuperSport 3 (Exclusive to DSTV Mobile+)
Super Sports BLITZ
Channel O
Sound City
Africa Magic Entertainment (Exclusive to DSTV Mobile+)
Africa Magic Yoruba
NTA International (Free Channel)
AIT (Free Channel)
Trace Urban
Cartoon Network
Sony Max
BET
These DSTV Mobile channel options completely take care of all your television needs. You can catch up with the latest world news on CNN. Your sports highlights are covered by Super Sports Blitz. For detailed sporting events you rely on Super sports 9 and 3. For local news and information NTA and AIT comes handy.
For your entertainment, DSTV Mobile offers lots of options. Apart from the sporting channels you also have Africa Magic channels and Magic World. With Africa Magic on your mobile phone you will be able to watch your home movies while on the move. Make sure you tell the driver where to stop you before pressing the button.
Also available on DSTV Mobile is Channel O and Sound City for your music. For your daily motivation, DSTV Mobile offers TBN. More exciting channels will be added to DSTV Mobile in future.
You can now enjoy your favorite programmes while on the move with DSTV Mobile.
But how do you Access DSTV Mobile from MTN?
Simply visit a Multichoice service center near you and signup for DSTV Mobile. You do not require a special SIM to access DSTV Mobile, your old SIM will do (only if you are using a DVB-H phone).
DSTV Mobile is currently available in different bouquets. The free bouquet offers only AIT and NTA Plus. The basic DSTV Mobile plan offers 13 channels and costs 660 Naira monthly, while the premium plan called DSTV Mobile+ is free and exclusive to DSTV Premium subscribers.
You will also need to buy a mobile phone with built-in DVB-H receiver or any of the DSTV Mobile devices like Drifta, Walka, and iDrifta. Some mobile phones to choose from include ZTE F900, ZTE F912, Nokia N77, Nokia N96, Nokia 5530, Nokia 5230, Nokia N97, and Nokia 5800 Xpressmusic.
The hottest phone for DSTV Mobile phone is the Nokia 5330 Mobile TV Edition. Some mobile phones like Nokia N97 and Nokia 5230 will require additional hardware to receive DSTV Mobile.
To receive the DSTV mobile TV service you have to be in a DVB-H coverage area. According to Glo mobile, MTN and DSTV this service is only presently available in Lagos, Abuja, Ibadan, Asaba, Onitsha, Kaduna, Enugu, Aba, Benin, and Port Harcourt in Nigeria.
However, you can use your DSTV Mobile supporting mobile phones for other phone services like voice calls, internet, SMS and MMS outside the DVB-H coverage area. Coverage area for DSTV Mobile will spread to other areas soon. DSTV Mobile is also available in Ghana, Namibia, South Africa, and Kenya.
Prices of DSTV Bouquet
The price of DSTV Mobile depends on whether you are using a mobile phone or other device. Here are the prices if you are using the Drifta decoder or the Walka TV:
DSTV Mobile Free Bouquet – Free
DSTV Mobile – N660 Monthly
DSTV Mobile+ Bouquet – Free (Exclusive to DSTV Premium subscribers)
For more information about DSTV Mobile visit its official website at www.dstv.com
Nokia 5330 Mobile TV Edition is available at all MTN, Multichoice, and Glo Mobile service centers with DSTV Mobile coverage. You may also visit MTN website at www.mtnonline.com or Glo website at www.gloworld.com for more information on DSTV Mobile and other MTN services.
Normal DSTV Bouquet Prices
DSTV Mobile – currently free
DSTV Access – 1800 Naira
DSTV Family – N3,600
DSTV Compact – N6,000
DSTV Compact Plus – N9,420 (more sports channels)
DSTV Premium – 13,980 Naira
DSTV and DSTV mobile is a digital satellite TV service offered by MultiChoice.
To Subscribe to DSTV satellite pay TV call 08039043788 now.
You can also visit DSTV website at www.dstv.com.
DSTV Satellite & Pay TV Articles:
Paschal Okafor
is
NaijaTechGuide Team Lead
. The article
DSTV Mobile from Glo and MTN TV on Phones Tablets Computers
was written by . The article was last modified:
September 24th, 2021