DSTV Mobile is a Mobile TV service offered by Multichoice in select markets in Africa. The service allows mobile subscribers to access mobile TV broadcasts on compatible mobile devices. Over the past few months Multichoice have been offering a number of mobile devices to enables subscribers watch quality TV channels on the move. These include the Walka handheld TV, the DSTV Drifta, and lots of DSTV Mobile compatible mobile phones.
How & Where does DSTV Mobile work?
DSTV Mobile is a Mobile TV service based on Digital Video Broadcast-Handheld (DVB-H) technology. DVB-H is a technology that enables the broadcast of digital terrestrial television and audio to a mobile device with built-in DVB-H receiver.
DSTV is a terrestrial TV service just like AIT or Startimes. This means that coverage will only be available in an area if there is a broadcast mast to transmit the signal. You may have mobile network but no DSTV mobile network in an area. Currently DSTV Mobile is available in Nigeria, South Africa, Kenya, Namibia, Tanzania, Zambia, and Ghana.
In Nigeria, DSTV Mobile is only available in Lagos, Abuja, Port Harcourt, Kaduna, Enugu, Onitsha, Asaba, Aba, Ibadan, and Benin. Note that like all terrestrial broadcast services, signal will not be of equal strength in all locations in the cities and may not even be available in some areas within the listed cities.
So, to watch DSTV Mobile, there must be DSTV mobile signal in the spot you are located and you must have a DSTV mobile compatible device. You also need to subscribe to the service. To DSTV Mobile is available on Glo, MTN, Etisalat, and Airtel on DVB-H enabled mobile phones.
DSTV Mobile Devices & Prices
To watch DSTV Mobile, you need a DVB-H compatible device. Multichoice and partners now offer a lot of options. Before now, it used to be only DVB-H mobile phones, but now there are other devices to enable you watch DSTV Mobile on your computer or even on mobile phones that are not DVB-H compatible. Here are some of the DSTV Mobile devices:
DSTV Mobile Walka TV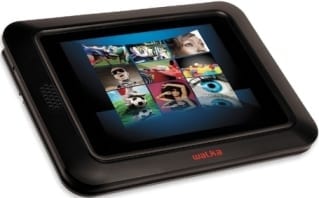 Walka TV is a portable handheld TV with a DVB-H receiver. It is available in two screen sizes 3.5-inch for the Walka device and 7-inch for the Walka 7 device. It comes with a Mobile TV guide.
If you want to watch TV on the move, this might just be your ultimate companion. The beauty of the Walka is that it is a complete DSTV mobile device. You do not need any other device to use it.
The price of DSTV Mobile Walka TV is N10,000. The Walka 7 costs 18,900 Naira. The larger 7-inch display on the Walka 7 offers a better experience than the 3.5-inch Walka.
DSTV Mobile Drifta Decoder
There are three DSTV Drifta decoders one called Drifta USB decoder, another just the Drifta decoder and finally the iDrifta decoder. As the name implies DSTV Drifta USB decoder enables you watch DSTV Mobile on compatible devices with USB port.
DSTV Drifta USB is compatible with computers running Windows XP, Windows Vista, Windows 7, and Mac. So, you need a computer to watch DSTV Mobile with Drifta USB. It is not a complete solution like the Walka TV.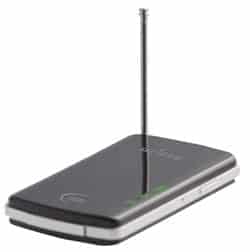 The DSTV Drifta decoder is similar to Drifta USB but adds Wi-Fi support. So, Drifta decoder can broadcast Mobile TV with Wi-Fi to your compatible Wi-Fi devices. Drifta is compatible with computers and laptops as well as Android 2.2+, iOS 5/6, and BlackBerry 5+ tablets and smartphones as long as they support Wi-Fi.
So, it receives DVB-H signals and stream it to your device over Wi-Fi.
The iDrifta is just like the Drifta USB except that it comes with Apple's 30-PIN port. With the iDrifta, you can watch DSTV Mobile on Apple devices like iPhone, iPad, and iPod Touch/Classic. If you have iPhone 5, iPad 4, or iPad Mini, you will need to buy 30-Pin to Lightning adapter separately.
The price of DSTV Mobile Drifta, Drifta USB, and iDrifta is N12,250, N8,500, and 9,500 Naira respectively.
DSTV Mobile Phones
There are a few mobile phones that enable you watch DSTV mobile. Some will come with DVB-H built-in while others will require you to get an additional DVB-H accessory. These are mostly Nokia phones and a few ZTE phones. Nokia 5330, ZTE F912, and ZTE F900 come with DVB-H built-in so you do not need any additional accessories.
Nokia X6 and Nokia C7 support DSTV Mobile, but will require a special DVB-H headset. Nokia 5230, Nokia 5800, and Nokia N97 also support DSTV Mobile, but will require an external DVB-H Bluetooth Dongle called Nokia SU-33W.
Nokia 5330 is the most popular mobile phone for receiving DSTV Mobile in Nigeria. It does not require any additional accessory to watch DSTV Mobile on its 2.4-inch display. It also features 3G, 3.2MP camera, GPS, and Nokia Maps. The price of Nokia 5330 is N26,000.
DSTV Mobile Channels
DSTV Mobile boasts of 15 exciting TV channels, which is by far the largest number of television channel options in Nigeria by any mobile TV service provider so far. However, the channels you receive depends on your bouquet subscription. You can receive only Channel O and NTA Plus on the free package. Here are the available DSTV Mobile channels:
CNN
SuperSport 9
SuperSport 10
SuperSport 3
Super Sports BLITZ
Channel O
Sound City
Africa Magic
Africa Magic Yoruba
NTA Plus
Trace Urban
Cartoon Network
Sony Max
BET
DSTV Mobile Bouquets & Packages
DSTV Mobile offer three bouquet options
Free
DSTV Mobile
DSTV Mobile+
The free package can be subscribed for free, but you can only watch NTA Plus and AIT. DSTV Mobile bouquet offers 13 channels: NTA Plus, Channel O, Africa Magic Yoruba, BET, Sony Max, Cartoon Network, CNN, AIT, Sound City, and Trace Urban. The DSTV Mobile+ package offers all 15 channels.
To access the DSTV Mobile+, you require the Drifta decoder and must be a DSTV Premium subscriber. All 15 channels are available on DSTV Mobile+ and it is free.
Prices of DSTV Bouquet
Here are prices of the different bouquets on DSTV Mobile:
DSTV Mobile Free Bouquet – Free
DSTV Mobile Bouquet – N660 Monthly
DSTV Mobile+ Bouquet – Free (Exclusive to DSTV Premium subscribers)
To get DSTV Mobile visit any Multichoice office or dealer or visit the customer care centre of your mobile operator.
More DSTV Related Articles
Paschal Okafor
is
NaijaTechGuide Team Lead
. The article
DSTV Mobile Devices Decoder Prices Channels Bouquet
was written by . The article was last modified:
April 14th, 2016