HP is a leading global personal computer PC brand with a vast product line covering laptops, desktops, servers, tablets, printers, and so on. In this page, you will find prices of HP laptops and desktops in Nigeria.
Sell HP products? Find out how to add contacts on this page.
Prices listed on this page are not guaranteed, they are simply aimed at providing you with an idea of price when buying or shopping for an HP laptop or desktop PC in Nigeria. Note also that prices of HP devices may vary depending on specs even when devices share the same model number.
Hewlett Packard HP is a leading manufacturer of PC and computer peripherals and accessories globally. HP makes servers, scanners, handhelds, tablets, desktops, notebooks and laptops. HP is also well known for HP LaserJet, Officejet, DesignJet, Photosmart and HP DeskJet printers. HP Compaq and Pavilion are the most popular HP PC lines.
Prices of computers depend largely on processing power, RAM capacity, hard disk capacity, Operating system, build quality, sleekness, optical storage type, and display type and size. Features that can also add to the price of a laptop computer include Webcam, Bluetooth, WLAN (Wi-Fi), Touchscreen, Finger print reader, card reader, microphone, and so on.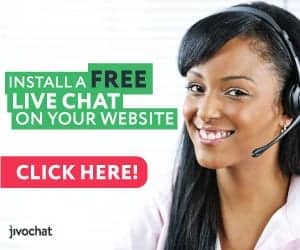 Prices are based on price list from different sources, ignoring specs. Note that a model may have different specs, so prices may vary within the same model. Also, note that prices of PCs may also vary depending on your location in Nigeria. Prices are for brand new computers only. Note that prices may change without being reflected on this page.
Prices HP Laptops
HP 2000 Laptop: 70,000 NGN – 85,000 NGN
HP 250 G1 Business Laptop: N75,000 – N95,000
HP Pavilion 17 Laptop (17-inch screen): N171,000
HP Pavilion Sleekbook 14 Slim Laptop: N110,000 – N130,000
HP 650 Laptop: 65,000 – 95,000 Naira
HP Probook 6470B Laptop: 97,000 – 160,000 Naira
HP Probook 6460B Laptop: 99,000 – 150,000 Naira
HP Compaq CQ58-300 Series Laptop: 75,000 – 105,000 Naira
HP Pavilion g6-2300 Series Laptop: N75,000 – N120,000
Prices HP Tablets
HP Slate 7: 74,115 – 27,000 NGN
HP Slate 10 HD: N49,000
HP ElitePad 900 G1: N109,990
Prices HP Desktops
HP 202 G1 Desktop with 18.5-inch Monitor: 72,000 – 80,000 NGN
HP 3500 Pro Essential Micro Tower: N78,000 – N110,000
HP Envy TouchSmart 23 All-in-One Desktop: N148,000
Prices HP Servers
HP DL360p Gen8 Server: 327,000 Naira
HP Proliant DL380p Gen8 Server: 473,000 – 580,000 NGN
HP ML350pT08 Server: 471,000
Prices HP Monitors
HP 17 inches TFT: 25,000 Naira
HP 18.5-inch widescreen: 25,000 NGN
HP 20-inch widescreen: N23,500 – N
Prices may also vary depending on your location or specs. Note that prices may change without being reflected on this page.
HP dealers and stores
Sell HP products? Find out how to add contacts on this page.
Here are a few places to buy genuine HP PCs:
Edgebase Technologies Ltd
HP Preferred partner
DSTV Building, 5, Irewole Avenue Opebi, Ikeja Lagos
01-2715403
[email protected]
First Step Technologies
HP Gold partner
6 Adepele Street, off medical road, Ikeja, Lagos
08033288536
[email protected], [email protected]
Gafunk Computers
HP preferred partner
8, Afisman drive, opposite Pam-Pam hotel, Anifowose, Ikeja, Lagos
08023070918
[email protected]
www.gafunk.com
Computer Village: 07029324156
VI: 07029324090
Abuja: 07029324160
Fortschritt Engineers
HP Gold, Preferred, and Supplies partner
13, Bombay Crescent Apapa, Lagos
01-7349686
[email protected]
Dabmol
HP Preferred Partner
15 0remeji Street, Off Simbiat Abiola way, Ikeja, Lagos
08033087373
Technology Distributions TD
HP distributor
5, Redemption Way, Gbagada, Lagos
08033738929
Ikeja: 16, Otigba Street, 01-6616891
Abuja: 9, Atakpame Street, Wuse II, 01-6599416
Port Harcourt: 22b, Old Aba road, Artillery Junction, 01-6599417
Accra, Ghana: 147C Olusegun Obasanjo Road, Near Choice FM, Roman Ridge, Accra, 233(0)21770633
Find more HP dealers, Visit HP Nigeria website.
Related Topics
HP Laptops Tablets Desktops Servers Prices HP PC Dealers and Shops
was last modified:
May 23rd, 2016
by