You may be wondering which accessories to buy for your digital camera. Cameras need accessories to function properly. Some camera accessories are essential like batteries, while others are optional. Normally a camera will come with all accessories required to make it usable, but you may still need to buy additional accessories for an improved experience. Here we will be showing accessories you may need for your digital camera.
Where to Buy Cameras & Camcorders
Jumia.com.ng from ₦9,995.00 Buy Now
Read overviews of Canon Camera
Read overviews of Sony Cybershot Camera
Read overviews of Nikon Digital Camera
Note that not every accessory will fit every digital camera. So make sure the accessories you are buying are compatible with your type, brand, and model of camera. Camera Accessories to consider include batteries, memory cards, battery chargers, connecting cables, Lenses, Lens caps, cases, imaging software, straps, etc.
Rechargeable Batteries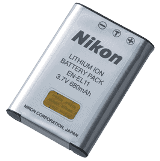 Rechargeable batteries are probably the first camera accessories you need to consider. All digital cameras come with batteries as part of their packaging, but you may need to buy a spare battery. An additional battery is always a good idea in case the battery on camera runs down. It saves you time, especially in the middle of a shooting. You do not need to wait for the battery to recharge. Note that some cameras, especially the entry-level models do not come with rechargeable batteries, but can still support rechargeable batteries. For such cameras, it is always a good idea to buy two sets of rechargeable batteries one for replacing the included AA Alkaline battery (non-rechargeable) and the other as a backup battery.
Battery chargers
Battery charger is essential if you are using rechargeable batteries on your camera. Cameras that do not come with rechargeable batteries will not come with a battery charger included in the packaging. For such cameras, if you decide to upgrade to rechargeable batteries, you will need to buy a charger as well.
Note that camera batteries are rarely charged with the battery in the camera. For most cameras, you will need to remove the battery from the camera and charge it on the charger. However, some cameras will feature Charging AC adaptor, which could also be used for charging. Charging through USB cables via your computer is also supported by some cameras. Make sure the battery charger is compatible with the battery in your camera.
Memory cards

Memory cards are important accessories for your digital camera. That is where your photos and videos are stored. Note that a lot of cameras come with small onboard memory and do not necessarily need a memory card to work. Such cameras usually do not come with memory cards onboard. Even, when they do it will insufficient for reasonable shooting.
So, it is always a good idea to buy a memory card while buying your digital camera. A spare memory card is not out of place, so that you can easily swap memory cards if the on-board card is full. Popular types of memory cards supported by digital cameras include SD memory cards, MicroSD/MicroSDHC memory cards, SDHC memory cards, SDXC Memory cards, Memory Stick Pro Duo, Memory Stick Pro-HG Duo, and Memory Stick Duo. Like for all camera accessories make sure the memory card you are buying is compatible with your digital camera.
Carrying Cases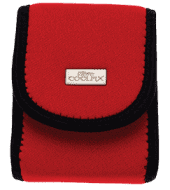 Cases are small bags used for carrying cameras. It is not essential but can be useful. Depending on your camera, you may require separate casing for carrying the camera, lenses, and flash. Camera cases are made from different materials and colour. You can choose from clothe, rubber, plastic, or leather, depending on your style and taste.
Camera Straps

Camera straps are used for carrying cameras. A camera strap is attached to one end of the camera, while the other end is strapped around your wrist or neck. Cameras usually come with wrist straps, so if you want to securely strap your camera around your neck, you will need to buy one long enough to go round your head.
Connecting Cables
Connecting cables are used to connect your digital camera with other devices like computers and TV. Digital cameras will often come with most cables required for connecting through its interface. However, some may be omitted and you may even need to buy extra connecting cables in case included cables go bad. Connecting cables supported by digital cameras include Audio Video AV cables, USB cables, HDMI cables, and HD output adapter cables. Before buying a cable make sure it is supported by your camera.
Other Digital Camera Accessories
Here are more digital camera accessories:
AC Adapter
AC Adapters are used to connect your camera to the power supply mains. Do not mistake an AC adapter as a charger as all of them are not. There are special types of AC Adapters that can also double as battery chargers. Note also that all cameras do not support charging the battery while it is still in the camera.
Imaging Software
Your camera may come with a CD containing some software. The CD may contain imaging software for editing your photos and videos. Usually the included imaging software is a trial or basic version with limited features. This may be good enough for fun photography. For professional photo and video editing you may need a full version of the imaging software or professional imaging software like Adobe Photoshop.
Camera lenses: For optical zooming in DSLR and SLR cameras.
Lens cap: For covering and protecting the lens.
Flashes: Mountable for shooting in poor lighting conditions.
More Camera Accessories
Eyepieces
Remote cords and releases
Flash cords
Connecting docks
Lense Filters
Photo Printers
Tripod
Card Readers
Cleaning Kit
Printer Supplies
External Harddrives
Canon camera Price
Nikon Cameras Price
Sony Camera Price
Specs of Digital Cameras
Sony Cyber-shot DSC HX7V Camera
Sony Cyber-shot DSC W570 Camera
Sony Cyber-shot S1900 Camera
Canon Powershot A800 Digital Camera
Canon Powershot A1200 Digital Camera
Nikon COOLPIX L120 Camera
Nikon COOLPIX L24 Camera
Nikon COOLPIX P500 Camera
Paschal Okafor
is
NaijaTechGuide Team Lead
. The article
Digital Camera Accessories Battery Chargers Memory Cards
was written by . The article was last modified:
August 30th, 2021