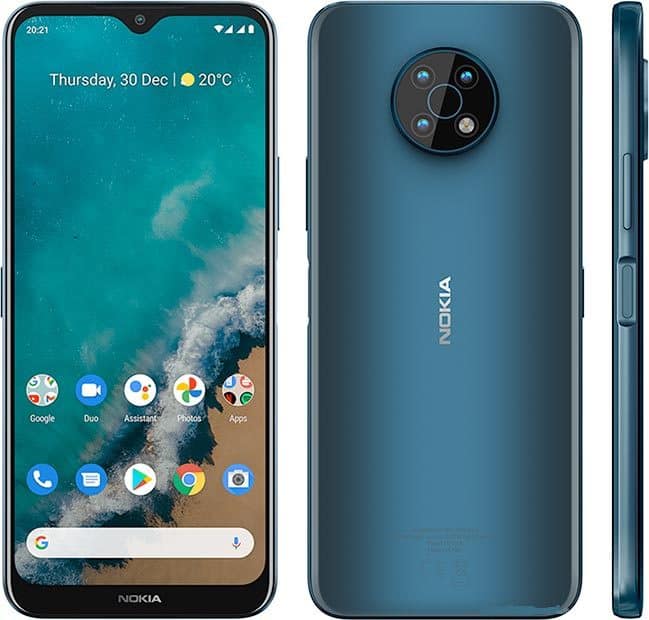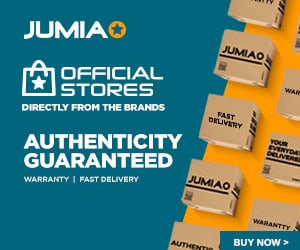 Nokia is still the most popular mobile phone brand in Nigeria. Its popularity stems from its ability to offer mobile phones targeted to all segments of the market. From the very cheap Nokia 105 going for around 8,000 and Nokia 105 4G to the low range Nokia C10 to the mid-range Nokia G20, to the very high-end Nokia Lumia 930 priced at around N100,000, Nokia continues to innovate delivering good value for money.
Where to Buy Nokia Phones
Jumia.com.ng from ₦5,000.00 Buy Now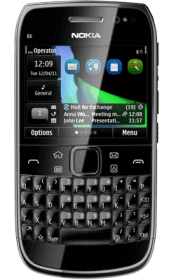 However, we have noticed some ignorance amongst users in Nigeria about Nokia phones. For example, anytime we showoff new Nokia phones at our fan page, we often get questions like: is it Symbian or Java? Does it run Android? Can it ping? Is it Chinko? Is it Sweden or London made? etc, questions that show ignorance of Nokia phones as well as mobile phones in general. The aim of this guide is to provide better information for buyers of Nokia mobile phones.
If you want a general guide on buying smartphones, read the How to buy a smartphone guide. You can also read a general guide on how to buy a mobile phone.
Here are types of Nokia phones in the market today
Basic Nokia phones
Nokia builds phones for all segments of the market. They have basic phones like the Nokia 101, 100, and 1280 targeted at low income users or users with no need for internet access or emails. Torchlight, modest colour display, and FM radio are standard on most basic Nokia phones. Some Nokia basic phones like the Nokia 101 and Nokia X1-01 feature music player, dual-SIM, and support for microSD memory cards.
The downside of basic phones is that they do not have internet access. So, if you need internet or email on your phone, you need to go for Nokia feature phones and smartphones.
Nokia feature phones and smartphones
If you need internet access, email, apps, instant messaging, and social media on your phone, you need to go for either a Nokia feature phone or smartphone. Nokia feature phones run the Nokia Series 40, while Nokia smartphones run Symbian OS, Windows Phone OS, MeeGo OS, or Nokia Asha Touch. Nokia X range runs on Android.
Notice that there is no Java on the list. This is because Java is just a technology for developing apps.
Symbian, Nokia Asha Touch, and MeeGo smartphones as well as Nokia Series 40 phones are Java enabled.
Nokia feature phones are the most popular internet enabled mobile phones in Nigeria. Popular Nokia phones like the Nokia Asha 200, Nokia 5130, Nokia C3, Nokia Asha 201, Nokia 2200, Nokia 3110c, Nokia X3, Nokia 2700c, Nokia C1-01, Nokia C2-00, and Nokia C2-03 are all feature phones running the Nokia Series 40 OS. Most Nokia feature phones feature GPRS/EDGE with its modest internet speed.
However, Nokia 208 features high-speed 3G and Nokia C3-02 adds Wi-Fi, plus touch screen. The members of the new Nokia Asha range like the Nokia Asha 303 and Asha 300 boasts of a 1GHz processor making them as powerful as some smartphones.
Nokia feature phones offers lots of features at affordable prices, but smartphones will offer you a better user experience if you can afford them.
Nokia smartphones
Nokia Smartphones will normally offer a larger display, faster internet access, and a more superior look and feel. They run Nokia Asha Touch, Symbian OS, MeeGo OS, Windows Phone OS, or for a limited time Android. Nokia Asha is the most popular in Nigeria. In fact, there is only one Nokia smartphone running MeeGo, the Nokia N9, which you may no-longer buy as new.
Nokia Lumia Phones based on Windows Phone are now your best choice if you are looking for a highend or midrange Nokia smartphone. The Nokia Asha Touch Phones like Nokia Asha 503 (dual-SIM) and Nokia Asha 311 are recommended if you are looking for a low cost smartphone.
However, not all smartphones are better than feature phones. For example, some Nokia feature phones of today are as good as if not better than Nokia smartphones of three or more years ago. So, if you are buying a Nokia smartphone or any type of phone for that matter, go for a recent release.
Our current recommended entry Nokia Smartphone is the Nokia Lumia 520 which features a Windows Phone 8 with upgrade to version 8.1 supported and Microsoft Office preloaded. Of course there are cheaper Nokia smartphones like the Nokia Asha 311 and Nokia C5-03, but age is catching up with them, making them less likely to support future updates.
It is also important to view the phone specs to see the features of the phone or smartphone before you buy.
There you have it, if you want a guide on buying smartphones, read the How to buy a smartphone guide. You can also read a general guide on how to buy a mobile phone. So, now you know that Symbian and Series 40 phones are Java enabled.
Nokia offer some of the best android phones and cheap android phones too.
A word about Chinko
Chinko is a word used in Nigeria to describe fake products made in China. However, some have misunderstood it to mean that any product made in China is fake, which is very far from the truth. So, you often hear questions like is it made in China or Original? Or is it London/Europe made and so on. However, what is important is not where the phone was made but who designed, made or authorised the making of the phone.
Almost all phones are made in China or somewhere in Asia be they Samsung, BlackBerry, iPhone, or Nokia. What is important is that the phone was designed by the OEM and manufactured by a factory owned or licensed by the OEM and not by fakers in China. To ensure you do not buy Chinko Nokia phones, buy from the right channel.
The right channel are authorised shops that deal directly with Nokia or a major Nokia distributor, so they offer warranty on any mobile phone or smartphone you buy from them. Nokia authorised dealers offer one year warranty on Nokia mobile phones, offering to replace it during the warranty period if it develops a fault within the terms of the warranty. So, stop worrying about fake, just buy from authorised Nokia dealers.
It is also important to note that some phones that actually claim to come from Europe or America are actually used and refurbished phones. If you are using a phone with Vodafone, AT&T or any non-Nigerian network operator written on it, you are probably using a refurbished phone (possibly stolen before it was refurbished). So, if you are looking for original Nokia phones, forget London made, simply walk into an authorised Nokia dealer shop and buy one. Goodluck.
Mobile phones reviews
Paschal Okafor
is
NaijaTechGuide Team Lead
. The article
How to Buy Nokia Mobile Phones and Smartphones
was written by . The article was last modified:
February 10th, 2022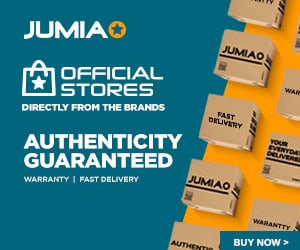 NaijaTechGuide may receive financial compensation for products/services purchased through affiliate links on this site. See
full Affiliate Disclosure Here