With an assortment of smartphones in the market today, narrowing your choice to one is not easy. This guide will help you buy a smartphone in Nigeria and Africa or in similar emerging markets. Since a lot of people are buying their first smartphone in such markets this guide will also enable you identify a smartphone.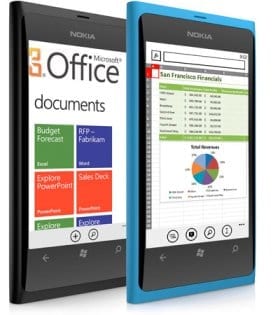 What is a Smartphone?
These days a smartphone is simply a mobile phone that runs on Android or iOS operating systems. So, your iPhone and Android phones are smartphones.
However, a smartphone is a mobile phone that offers the computing capability of a computer. Its major distinguishing factor is that it supports third party apps that increases the functionality of the phone beyond the offering of the manufacturer and comes with sensors that enables it do some cool stuff.
Multitasking or pseudo-multitasking, that is the ability to run multiple applications at the same time (for example you can be surfing the net on your browser while still receiving email and/or social updates), is also considered a key smartphone feature.
The easiest way to identify a smartphone is by the operating system it runs. In general mobile phones that run the following operating systems are regarded as smartphones: Android, iOS (for iPhone), Windows 10 Mobile, BlackBerry, Windows Mobile, Windows Phone, Asha Touch, Asha Software Platform, Nokia X (a spinoff of Android), Amazon Fire OS (a spinoff of Android), Firefox OS, Symbian, Maemo, Palm, WebOS, MeeGo, Linux, and Bada.
However, most of these operating systems are no longer available on new smartphones. Android and iOS are the predominant OS available on latest smartphones.
Now that we can identify a smartphone now let us go and buy one.
What is the Performance: Processor and RAM
Performance is probably the first thing you should consider when you want to buy a smartphone. You want to be sure that the smartphone comes with enough power and speed to run smoothly for your intended use.
The processor (a.k.a CPU, chipset, or SoC) and the RAM are the two components that determines how smoothly and seamlessly your smartphone would run. This two components combine together to form the brain of your smartphone.
So, it is a good idea to know the processor running on the smartphone you want to buy. The popular brands in the segment are Mediatek and Qualcomm. Samsung also offers Exynos in some of their phones while Apple and Huawei offer the Bionic and the Kirin in their smartphones respectively.
By just looking at the chipset running on your smartphone you can determine whether it is highend, mid-range, or entry-level as chipmakers target each processor to a segment of the market.
For example, Qualcomm Snapdragon 8 Gen 1 is the latest offering from Qualcomm for highend devices. Exynos 2200 and Kirin 9000 are the latest chipsets from Samsung and Huawei respectively for highend devices. Apple offers the A13 Bionic in all its latest iPhones. Mediatek Dimensity 9000 5G is the top of the line for Mediatek.
Don't get carried away by the number of processor cores advertised. The grade of the processor is very crucial in determining the overall performance of the smartphone. Hence, a grade A hexacore chipset targeted at the highend can outperform a grade C octa-core chipset targeted at mid-range or entry level devices.
This is because other factors like clock speed of the processor and its overall efficiency effects its performance.
Mediatek is popular with mid-range and entry level phones and seems to be looked at as inferior to Qualcomm offerings. Some new chipsets from Mediatek includes the Mediatek Helio G88. Qualcomm is also not left with the Qualcomm Snapdragon 695 5G popular with a number of new mid-range 5G phones.
The RAM (Random Access Memory) is the memory your smartphone uses for running active apps, the operating system, and to store their data. The more of it you have the better.
A large RAM means you can run multiple apps smoothly greatly improving your multitasking experience. This means you can have a number of apps on the background while opening a new one and your smartphone will still run fast and smooth.
However, don't get carried away by the nominal RAM quoted by manufacturers when you buy a smartphone. This is because the size is not the only factor that influence the performance contribution of a RAM.
Like processors, RAM has grade. A 6GB RAM on a highend smartphone will probably be of a higher grade than that offered in a mid-range phone. So, do not expect the same performance.
This is because grade A RAM will have a faster read and write speed, which means the processor can read the data on it faster and write to it faster too ensuring a faster and smoother experience.
4GB to 8GB RAM is a good choice, though if your budget is low, 2GB to 3GB RAM will be manageable. Gaming Phones and phones for high productivity may offer 10GB to 16GB RAM.
What is the Battery Life?
The stamina of the battery is one of the key factors to consider when you want to buy a smartphone. Battery performance is part of the overall performance of a smartphone, but we chose to discuss it differently than lump it in the performance section.
Even with the best of processor and RAM if the battery life is not decent, the overall user experience of a smartphone will be abysmal. This is why you need to pay attention to this feature.
A 4000 mAh battery is a good place to start these days. However, don't get carried away by the nominal value quoted. This is because battery capacity is just one of the variables that affect battery performance.
A battery that offers 12 to 18 hours of battery life for an average use is a good buy. However, note that battery life will be affected by the tasks you conduct with your phone. So, playing games, streaming videos will cut into your battery than just playing music or simply making and receiving voice calls.
What Brand, Operating System or UI Skin?
In emerging markets buyers usually consider brand as the most important consideration when buying mobile phones. People prefer buying from established and trusted brands like Samsung, Xiaomi, Apple, Tecno, Infinix, Vivo, Umidigi, Oppo, Oneplus, and Nokia.
However, when buying a smartphone the operating system is also important, though the importance has reduced with fewer operating systems to choose from.
Historically, there used to be many operating systems to choose. However, these days you have only two to choose from. To make things even simple iOS is available only on Apple smartphones with other smartphones running on Android.
There used to be a time when some manufacturers built smartphones for numerous platforms, like Nokia that built for Symbian, MeeGo, Asha Touch, Asha Software Platform, Windows Phone, and the Android based Nokia X.
So then, buying a Nokia phone was not that simple, you also had to decide on the operating system. Those days are now gone as you do not have so many operating systems options.
These days, the importance of the operating system has now been replaced by the UI, especially for android smartphones.
Since manufacturers of android phones are all using the same operating system, their only way of distinguishing themselves is by creating own user experience by customising the UI.
While some manufacturers use stock android (pure android), most of the top brands like Samsung, Huawei, Xiaomi, OnePlus, and Oppo have their own customized UI skin
In Nigeria and Africa generally today Android is the most popular operating system with 82.79% market share with iOS taking 15.53% according to statcounter report.
Historically, there used to be other options like BlackBerry, Windows, and Nokia Asha.
Asha Touch and Asha Software Platform were targeted at entry level consumers looking for low cost smartphones. Windows Phone/Windows 10 Mobile, and Android served smartphones of all segments of the market, from entry level buyers looking for affordable introductory smartphones to buyers looking for mid-range and high-end smartphones.
BlackBerry phones was targeted mainly on mid-range and high-end segment. iOS for the iPhone are targeted mostly at the highend segment, making them more of aspirational devices for consumers in Nigeria and across Africa.
These days, refurbished iPhones selling for as little as 50,000 Naira has helped to increase the popularity of iOS devices in Nigeria and Africa as well other emerging markets.
Android Smartphones are very popular because they are not only affordable and reliable, but are also very customisable. This makes them the most popular smartphones in Africa, thanks to cheap Android phones from brands like Itel, Infinix and Tecno.
Here are Smartphone OS and Platforms with the brands that build on them.
Android: Samsung, Huawei, Xiaomi, Oppo, Vivo, Umidigi, Motorola, Lenovo, LG, Infinix, Tecno, Nokia, OnePlus, Sony, HTC, Alcatel OneTouch, Itel, Meizu, Gionee
iOS: Apple (iPhone)
Windows Phone/Windows 10 Mobile: Microsoft, Samsung, Alcatel OneTouch, Acer
BlackBerry: RIM (BlackBerry)
Asha Touch: Nokia
Asha Software Platform: Nokia
Symbian: Nokia
Bada: Samsung
MeeGo: Nokia
Note that a lot of these operating systems are nolonger available on new smartphones and were just included for the historic value.
Is it Upgradeable?
Smartphones are like computers; new features can be added by upgrading their software. However, to upgrade software, the hardware must be able to support it.
That is why it is a good idea to buy recently released smartphones rather than older ones. This ensures that the smartphone will support future updates and the ever growing list of new smartphone features.
A smartphone released two years ago will have an outdated hardware which will limit its ability to support future updates and features.
So, when buying smartphones always go for recent ones. With the ever increasing innovation in the smartphone market, a smartphone released more than 24 months ago is a bad buy, except you are only interested in a bargain.
However, there are manufacturers reputed for not offering software updates even when the hardware can support it. Brands like Infinix and Tecno and a lot of entry level android phones have this problem, though they are now offering updates for their latest phones, especially their flagships.
Nokia, Apple, Samsung, OnePlus, and a few other brands usually offer updates though some do this faster than others.
What Display Type and Size?
6-inch and above with 16:9 or 20:9 aspect ratio (or something in between) appears to be the best options these days. These phones offer the best real estate for browsing the web and streaming and watching movies on your smartphone.
However, it is not just the size that matters, the type of display is also important. OLED display (OLED, AMOLED, Super AMOLED) offer a great viewing experience with superior contrast and deeper black. They are also more efficient hence less battery usage.
However, you will not find OLED in entry level devices and most of the mid-range devices. At these budget level you will only find TFT and IPS LCD displays. TFT is offered on the cheapest models while some entry level and most mid-range smartphones tend to offer IPS.
Resolution of the display is another key consideration before you buy a smartphone. You have HD, HD+, Full HD, and Quad HD to choose from. Any resolution that offers a pixel per inch (ppi) of at least 267 ppi will look decent in the eye. For best viewing experience 320 ppi is a good place to start.
The higher the ppi the better. However, this will depend on the display type, colour reproduction, and brightness of the screen. So, more expensive models from brands like Apple and Samsung tend to offer great viewing experience.
What about the Camera?
Most smartphones now offer multiple cameras on the back. Three and Four cameras are now common for highend devices while only the cheapest of smartphones offer single rear camera.
However, don't get carried away by the number of cameras or the raw capacity of the sensors. What really matters is how the cameras work together to deliver a great photograph or video as well as the built-in image and video editing software provided by the manufacturer.
The AI features and filters available on the device can also be a plus. A camera setting that works for beginners who just want a simple point and shoot camera and intermediary and advanced users who want more fine controls is also a plus.
What is the Storage Space?
A 64GB built-in storage space is a good place to start this days. However, if you are buying an entry level smartphone 64GB may not be an option. Your budget may simply be good enough for 16GB or 32GB storage.
If you budget allows and depending on the smartphone you can also find models with 128GB, 256GB, 512GB, and 1TB.
Another thing to consider when you buy a smartphone is whether the storage can be extended with a microSD memory card and by how much. This will enable you know the overall storage capacity of the smartphone.
However, some smartphones will not support a memory card in such a case you will need to buy the model with the largest built-in storage your budget allows.
You can also buy external storage for your smartphone like the SanDisk Ultra Dual Drive USB Type C and SanDisk Ultra Dual Drive m3.0 for android phones and SanDisk iXpand and SanDisk iXpand Mini for iPhone.
5G, 4G, or 3G?
A 4G phone is a good place to start these days. However, if your budget cannot buy a 4G smartphone, a 3G smartphone is a manageable choice, but expect a sometime frustrating browsing or internet experience.
If your budget allows you should consider a 5G phone. However, since 5G rollout is still limited in Nigeria, Africa, and most of the emerging market, an investment on a 5G phone may not be worth it for now.
Another risk in buying a 5G smartphone right now in the emerging market is that you may end up buying one with 5G bands not supported by networks in your country. This will be a complete waste of money as you will only be able to browse on 4G despite investing heavily on a 5G phone.
So, if you must buy a 5G phone in Nigeria or any country still in their early stages of 5G rollout make sure at least one of the 5G bands supported by your smartphone is supported by at least one mobile network in your country.
Manufacturer Support and Repair
Smartphones like all electronic gadgets may develop fault, so you need to buy a smartphone whose manufacturer has physical presence in your country or have a good network of dealers. You do not want a smartphone that you will be carrying all over the city looking for a repairer or replacement parts not readily available.
Brands like Samsung, Nokia, Infinix, Tecno, itel, Gionee, Xiaomi, Oppo, and Vivo have a good network of dealership and service centres in Nigeria. Skills for servicing or repairing smartphones built by these brands are all over the place. Parts, accessories, and enhancements for such brands are also easily accessible in Nigeria.
Make sure that whatever smartphone you choose to buy in your country that the brand has service centers in your country. This ensures that when anything goes wrong you will find repair engineers to help you.
Available Apps?
The ability to run third party apps is one of the reasons for the popularity of smartphones. They enable you add cool new features to your smartphone. Although platforms like iOS (iPhone) and Android boasts of millions of apps, smartphone buyers in Nigeria and emerging markets need to know that lots of those apps are not developed with them in mind and may not be useful to them except of course you don't mind using a good VPN.
Platforms like Android and iOS have lots of useful apps for buyers in Nigeria and emerging markets and a lot of them are free. Most of the essential apps are now available on both platforms.
However, in case there is that one specialized app that you must use, it is a great idea to check whether the app is available for the OS running on the smartphone you intend to buy and that the specific features you need are available for the version on the app available for the OS.
What is your Budget?
The price of a decent smartphone in Nigeria today starts at around 45,000 Naira (100 USD) in Nigeria. Expectedly, prices of smartphones depend on a number of factors like available features, user experience, expected performance, and design quality.
First define your most essential features. Then, define your budget and find a smartphone that offers you as much features as possible (placing emphasis on those essential features) for your defined budget.
However, do not compare cheap smartphones with mid-range and high-end smartphones, especially of the same generation. Mid-range smartphones will usually out-perform cheap smartphones and high-end smartphones will usually out-perform them all.
But, just because a smartphone was high-end five years ago does not make it is highend today. So, always buy newly released (less than 2 years) smartphones.
You may also be interested in:
Touchscreen, QWERTY Key, Slide, Flip, or Fold

Touchscreen is now a standard on most smartphones. In the early days of smartphones there were a lot more options with some featuring Touchscreen with no keypad, while others added physical keypad (usually QWERTY keyboard). There were even smartphones that did not offer touchscreen at all at the time.
Removing physical keyboards from smartphones created more room for the display. This led to larger displays great for browsing the web, reading documents, interacting with apps, watching videos, and gaming. Touchscreens makes interacting with smartphones easier. This is probably why today most smartphones offer touchscreen with no physical keyboards.
Smartphones with physical QWERTY keyboard boasted of easier and faster typing and were for a while favoured by the messaging crowd. However, the software QWERTY onscreen keyboard on touchscreen phones have since matched and surpassed them.
Slide Smartphones like the old Nokia E7 offered both worlds, they offered the largest touchscreen display possible for their size and a slide-out physical QWERTY keyboard. However, the tradeoff for slide smartphones was that they maybe more heavy or bulky than block and candybar smartphones.
The improvement in onscreen keyboards means no one is talking about physical keyboards any more. So, we do not expect a comeback of phones like the E7.
Instead what we are seeing is the inclusion of additional display with the new flip and fold design from brands like Samsung, Xiaomi, and Huawei.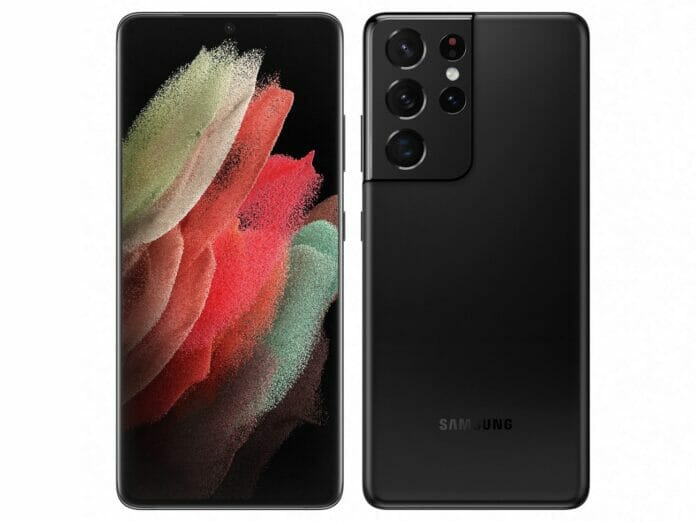 A Touchscreen phone without keypad has more room for the display, leading to a much larger and brilliant display. This is the most popular form factor for smartphones today.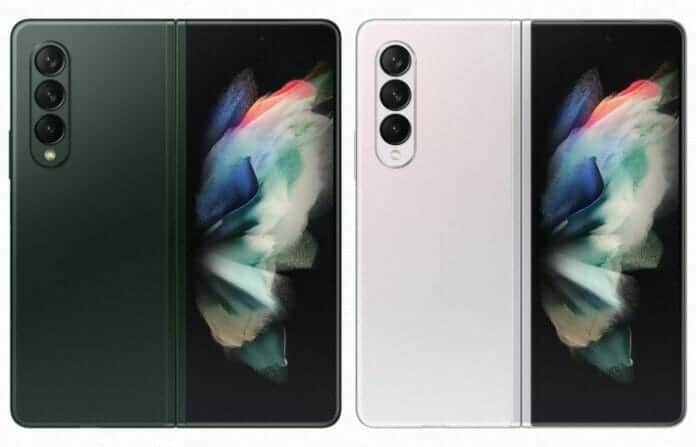 The fold design is a new form factor for smartphones. It is still not popular and so far only available for the highend market, which also explains why it is not popular. The Samsung Galaxy Z Fold 4 is probably the most popular. Xiaomi Mi Mix Fold and Huawei Mate X2 are other popular options.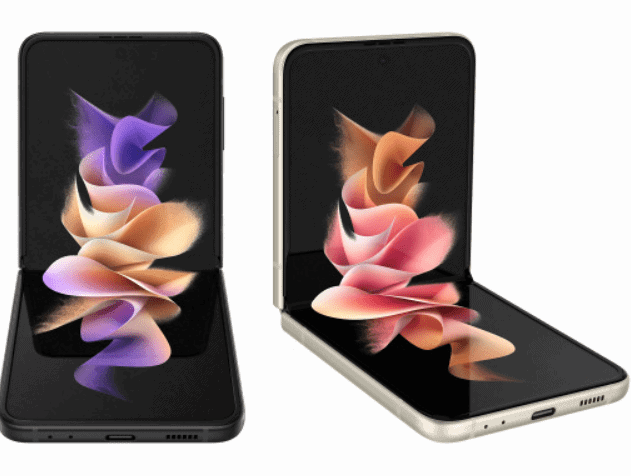 The Flip design is more or less like a comeback design from the past. The Samsung Galaxy Z Flip 3 and and the Motorola Razr 5G are some popular examples of this design.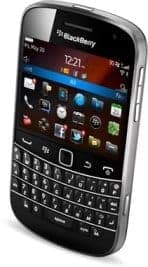 Smartphones with QWERTY keyboards are easier and faster to type with. But, the physical keyboard takes some space leading to a smaller display compared to one without keyboard. This design is now obsolete as the all touchscreen designs helped with improvement in on-screen keyboard technology as well as the larger screen real-estate provided has taken over the smartphone market.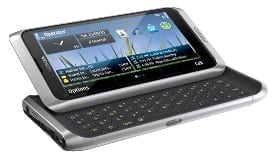 Slide smartphones offers the best of both worlds: a large touch display and an easy to use physical QWERTY keyboard. But, they are more bulky and heavy. However, they have suffered the same fate as the models with physical and touchscreen with all touchscreen design available on most smartphones.
You may also be interested on how to watch Big Brother Titans.
Buy from Authorised Shops
Buy your smartphones from authorised shops of the brand. Authorised shops deal directly with the manufacturer or a major distributor of the manufacturer, so they offer warranty on any smartphone you buy from them.
Tecno phones, Infinix phones, and Itel phones from Transsion comes with warranty. Samsung Galaxy phones, Nokia Phones, as well as smartphones from Xiaomi, Vivo, Oppo, and Gionee all come with warranty in Nigeria.
Most authorised dealers offer at least one year warranty on mobile phones, offering to replace it during the warranty period. You can also buy smartphones at online stores in Nigeria.
When you buy online, you can pay online or pay when the product is delivered.
Authorised mobile phones dealers also have a return policy. A number of them will allow you return a phone within 24 or 48 hours of buying it for replacement if it develops a fault. Buying from authorised dealers ensures you buy a genuine smartphone. You can also buy directly from a mobile network, although their phones may be locked, they are always genuine.
Other things to consider when you buy a smartphone include:
Do you want Wireless Charging?
What about Reverse Wireless Charging?
Do you want Fast Charging?
What about Fingerprint Sensor, Face Unlock, or Both?
Is the smartphone Water Resistant (IP Rating)?
Do I need a Rugged Smartphone (IP Rating and Mil-STD Rating)?
What about a Dedicated Memory Card Slot?
Do I need Stereo Speakers?
Do I need Dual-SIM?
What about Dual-band Wi-Fi?
Do I need NFC?
What about Reverse Charging?
What Bluetooth version is Supported?
There is our guide on how to buy a smartphone. I hope you found it useful. Do you have anything to add? Share with us on social media.
More on Mobile phones and Smartphones
Paschal Okafor
is
NaijaTechGuide Team Lead
. The article
How to Buy a Smartphone in Nigeria, Africa
was written by . The article was last modified:
January 26th, 2023