Before building a website for your business, it is important to know the costs involved. This will ensure you budget adequately for the project. Some business owners think building a website is a one-off thing. You just build it and you go to sleep. However, there are fixed costs and recurrent costs involved in building a business website.
So, here are a few items to add to your budget. However, it is important to note that the cost of building a website depends on the complexity of its implementation. For example, a simple 5-page business website will usually cost much less to build compared to web applications like eCommerce websites, a social network sites, or betting websites.
This means that there is no fixed cost for building a website. The cost of building websites vary widely. One may cost 100,000 Naira ($250) to build while another could cost up to $1 billion.
The purpose of this article is to show you the different cost components so that you will be more informed when talking with a web designer or when researching further in case you decide to do the web design yourself.
Now, here are some of the cost components you need to be aware of:
1. Cost of Web Hosting and Domain Name
A website needs to be hosted on a server connected to the internet. You need to pay a web hosting service to house your website on the web.
You can also buy your own server and run things in-house, however this is very expensive and only recommended when absolutely necessary.
For most people securing the services of a web hosting company is the only way to go as it is more cost effective. Payment is billed monthly but you can also pay every six months or annually.
Cost of good quality web hosting can cost from as little as $10 (4,500 Naira) per month for shared hosting to over $1,000 (450,000 Naira) per month for dedicated server hosting. You will pay a lot more upfront if you choose to host the website yourself.
There are many hosting companies with varying degrees of customer satisfaction. Here are some of the companies that offer Best Web Hosting.
Web hosting is a recurrent cost. Your web designer may incorporate the hosting cost for the first year in the initial cost of designing the website. So, you have to budget for hosting every year.
What you pay for a website depends on the resource requirement of the website like number of expected visitors, CPU usage, RAM requirement, etc. For example, hosting this blog costs around $503 per year (about ₦250,000) including cost of CDN. In case you are interested, here is my host.
Types of Web Hosting
Now I will be breaking down the different hosting types, recommended usage, and price range.
Shared Web Hosting
Cost: $10 to $20 (monthly)
This is the most cost effective hosting plan available. Like the name implies your website shares a server with numerous other websites. If you are planning a small business website or a blog, this is usually where to start.
If you are planning a web application like eCommerce websites, this type of hosting is not advisable. All the best hosting companies offer shared hosting. You can checkout GoDaddy hosting, click here.
Pros: Cost Effective, Easy to Setup,
Cons: Limited Server Resources, Limited access to Server Configuration, Restricted to Pre-implemented technologies, lacks Flexibility
Cloud Hosting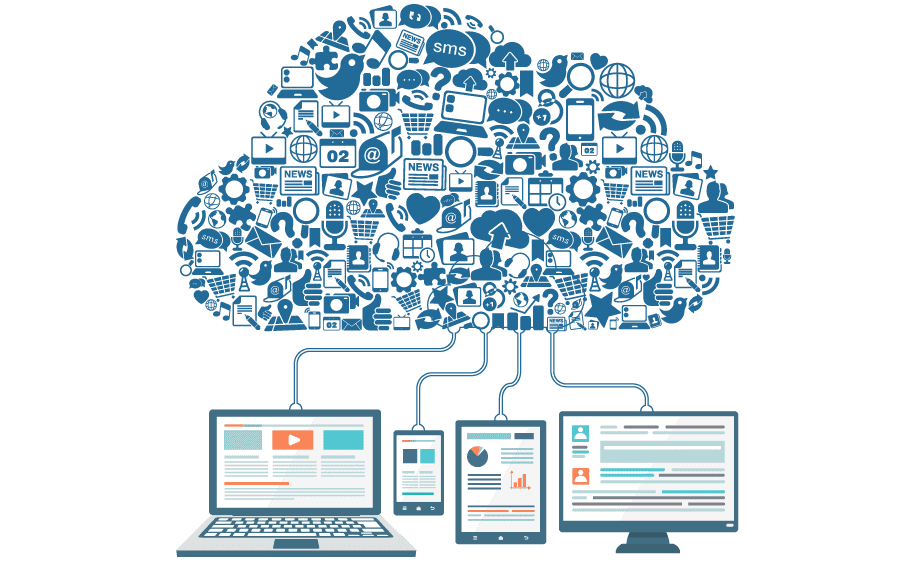 Cost: $10 to $1000 or even more (monthly)
Cloud hosting is a modern type of hosting that combines the cost effectiveness of shared hosting with the flexibility and reliability of VPS hosting. This is the recommended route if you are building a website in 2020.
Though like shared hosting multiple websites can run on one server in cloud hosting, though in practice the websites run on multiple servers (server cluster). Each website runs on a virtual server with its own resources allocated to it.
For example, with shared hosting a boost in the traffic of one customer will negatively impact other customers who have their websites installed on the same server.
However, with cloud hosting each customer gets a virtual software server where their websites run with resources like CPU and RAM allocated.
This means that even if a customer uses more than their fair share of server resources, other customers are guaranteed their allocated server resources.
In addition, because cloud hosting runs on multiple servers, there is redundancy leading to more reliability. Here are some providers of the Best Cloud Hosting.
You can Checkout Liquid Web, they are one of the best providers of Cloud hosting.
Pros: Cost Effective, Easy to Setup, Reliable, Fast, Scalable
Cons: Limited Server Resources, Limited access to Server Configuration, Restricted to Pre-implemented technologies
Managed WordPress Hosting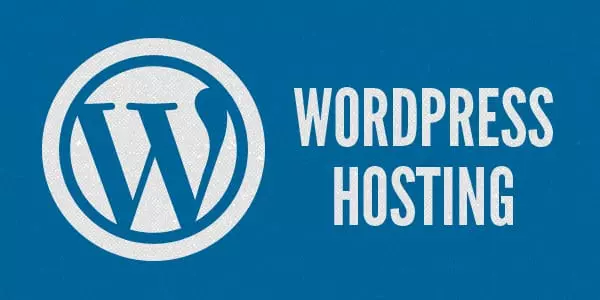 Cost: $10 to $400 (monthly)
WordPress is the most popular platform for building websites. So, it makes sense that hosting companies now offer hosting services optimised for WordPress. If your website is to be built with WordPress, a managed WordPress hosting will be great.
WordPress Hosting is not really a unique type of hosting it is simply shared hosting or cloud hosting (and sometimes VPS hosting) optimised to run WordPress very efficiently.
VPS Hosting
Cost: $30 to $300 (monthly)
VPS Hosting is the forerunner of cloud hosting. The acronym means Virtual Private Server, which is self-explanatory given my description of cloud hosting above.
Where VPS hosting departs from Cloud hosting is that while Cloud hosting is built for simplicity, VPS is built to be highly configurable.
If you are building a website that requires technology that are not pre-implemented on a cloud hosting platform or requires a lot of resources, VPS Hosting is a good choice.
Pros: Reliable, Scalable, Highly Customisable
Cons: Not for newbies, Comes with some restrictions
Dedicated Server Hosting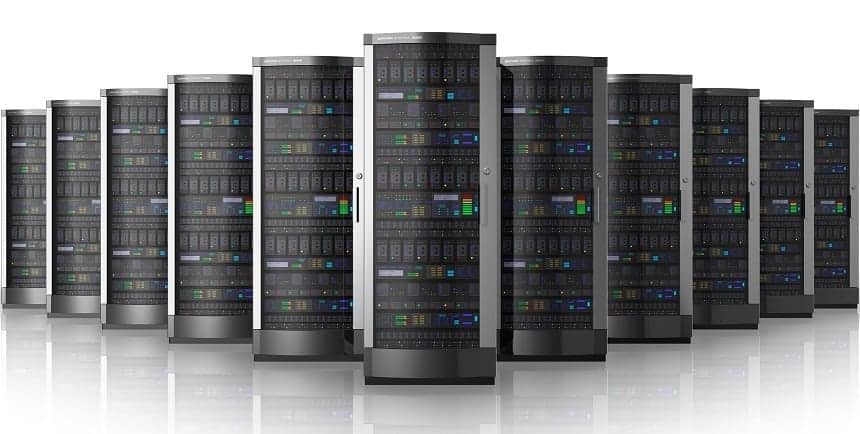 Cost: $79 to $1000 (monthly)
Here you get an actual server to yourself. The cost of hosting depends on the configuration of the server. Dedicated Server Hosting is best if your application requires a lot of resources and configuration, but you do not want to burden yourself with the complexity and cost of owning and managing your own server.
Pros: Reliable, Highly Customisable
Cons: Not for newbies
Self Hosting
Cost: from $1,800 / year (can go as high as millions of dollars)
Here you buy, run, secure, and manage your own server. There is no need to do this except you have some proprietary software or sensitive data you do not want people without the right clearance fiddling with or stealing.
This is why a lot of government departments and agencies as well as the world largest corporations run their own servers.
SSL Certificate
An SSL certificate enables encrypt your website making it more secure.
SSL is now becoming a norm for most modern websites since Google has started heavily pushing it with its introduction as a ranking factor in Google's very popular search engine and by labeling non-SSL sites as Not secure in its Chrome browser.
A number of good web hosting companies now offer free SSL certificate for their hosting plans. Some will offer free SSL certificate for the first year, meaning you will start paying from year 2.
Cost of SSL certificate varies from as low as $10 to up to $300.
Domain Name Registration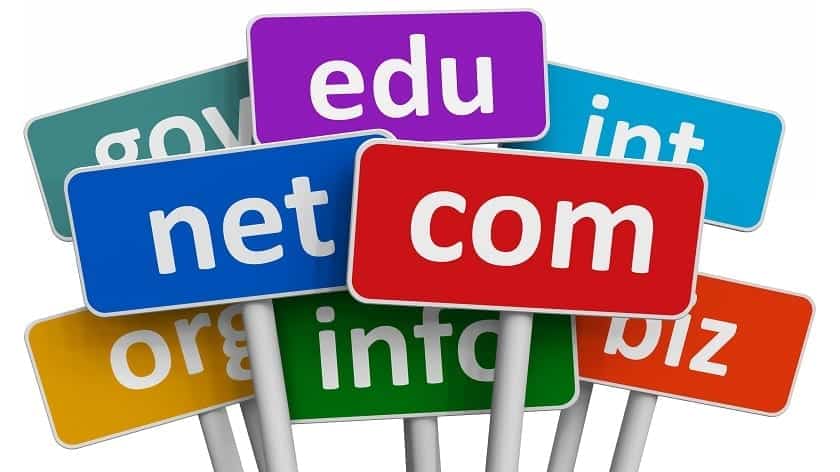 While thinking about hosting, you also need to be thinking about buying a domain name. You need to register your domain name with a domain name registration service.
A domain name is a unique address (a.k.a web address) of your website on the internet like www.yourbusinessname.com. It is on this web address that your potential customers can reach your business.
You buy a domain name through a domain name registrar. Domain names are billed yearly. Like in hosting, you can buy your domain name from a local or international domain name registrar. Cost starts at around $10 for new domain names.
If you are a Nigerian based business or could some day open shop in Nigeria, it is a good idea to register a .ng domain name. This starts at 2,500 Naira ($7) for .com.ng and 15,000 Naira ($42) for .ng domain names.
In your budget, you need to add cost of at least one year hosting and one year domain name registration. Then every year you need to budget for renewal of your web hosting plan and domain name registration.
Note that you can pay for web hosting and domain registration for more than a year. You can decide to pay for 2, 5, or even 10 years.
If you are designing your website via a web design service, you may be offered free hosting and domain name registration for the first year as part of the web design package.
You will then have to pay the web designer for subsequent years to maintain your hosting.
2. Cost of Content Creation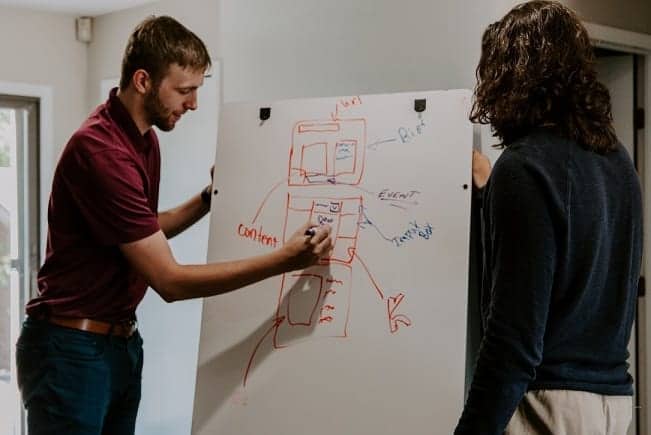 Before the actual design of the website, you need to think long and hard about why you want to build the website. This will enable you determine what you want to share with the world.
Do not expect the web designer to tell your story for you. You know your business better than anyone else. So, you should be some how involved in the process.
Though, you know your business well, you may need a professional copywriter to help craft a compelling message. Depending on what you need, you could get a copywriter for as little as $5 per hour to over $1000 per hour.
In Nigeria, you could get a copy written for 500 Naira to 50,000 Naira per page, depending on what you want and the level of skills required.
However, sometimes, when building a website (especially business/company websites), the web designer will incorporate the cost of copywriting in the quote.
Content creation also include the media that will be on the website like the logo, images, animations, and videos. You may need to hire professionals to help you out with some these services or you could rely on your web designer to handle them at a cost.
When you get a quote from your web designer, it is a good idea to find out if content creation is included in the cost and if yes which ones.
However, you need to be involved in the process. You need to supply materials needed for the content creation. There may also be a need to interview you to understand your business. This will enable the copywriter to write a more compelling message.
Here are a summary estimate of cost of content creation
Copywriting – $5 to $1000 (per page)
Logo Design – $5 to $150
Marketing Video – $5 to $500
Animation Videos – $10 to $5000
3. Cost of the Web Design Work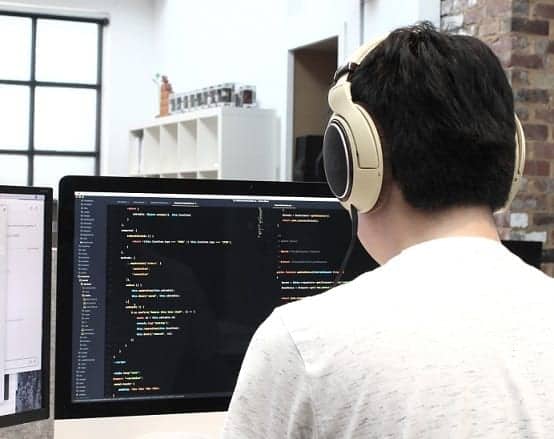 If you are using a web design company, you should have to budget for the cost of the web design service. If you do not have a logo already, you also need to budget for a logo design.
This can be done for a fee by the web designer or you can pay a graphic designer to design a logo for your website.
Then you need some initial content on your website. The web designer can do this for you or you can do it yourself, or you can employ a copywriter or/and an SEO consultant to write compelling web copies for your website that will be search engine friendly and draw sales to your business.
An SEO will also ensure that the structure and layout of your website is search engine friendly as well as help you develop strategies that will increase website traffic.
Some plug-ins may also be required to add some unique features you are demanding. So, the more features you want on your business website the steeper the cost of design and development.
Note that a web designer will have in his team or experts network, professionals who can help in all the components of web design enumerated here. So, you can rely on your web designer for these services.
Cost of web design for a standard 5-page website can range from $500 to $5,000. In Nigeria designing a 5-page business website should cost you from 75,000 Naira.
If you decide to design the website on your own, there are various routes you may decide to take.
First, you can build on WordPress and find some WordPress themes to use for your design. Secondly, you can choose to build your website using templates.
Another option is to go with a free website builder, which can enable you build a fully functioning website in minutes with no technical knowledge, though with some limitations.
However, the best website builders are premium ones that you pay monthly or annual fee for.
4. Cost of Website Promotion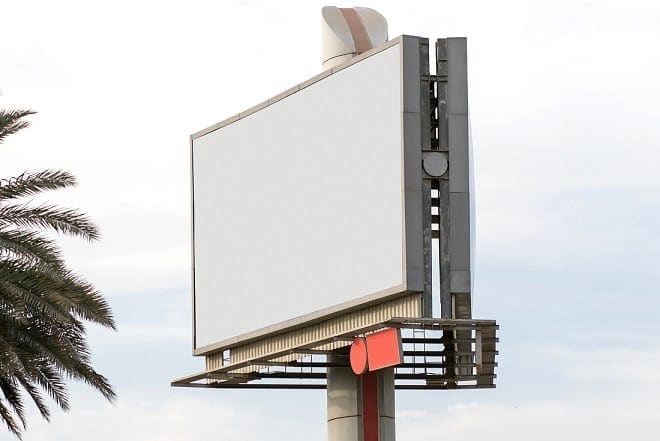 This one is ignored by most businesses. Some businesses think that once they design a website, the millions of people on the internet will just start trooping in.
Well, as at September 2020 there were at least 5.29 billion pages in the indexed web according to worldwidewebsize.com. All these pages are seeking the attention of the 4.5 billion people who currently have internet access according to internetworldstats.com.
You need to allocate some budget for website promotion. For example, you can use search marketing to promote your new website on search engines (like Google Adwords).
You can also use social media marketing to promote your website on social media sites like Facebook, Instagram, WhatsApp. You can pay an SEO and/or SMM consultants to help with these. Offline promotions are not out of place.
You should also allocate money to update your business cards and other printed materials to include your new website. This simply depends on your budget.
You can decide to ignore it completely, but it could be a big mistake. We recommend allocating at least $100 (36,000 Naira) per month to this cost component.
The beauty of online promotions is that you can easily track performance. This will enable you experiment to see what works and what doesn't.
5. Cost of Website Management & Maintenance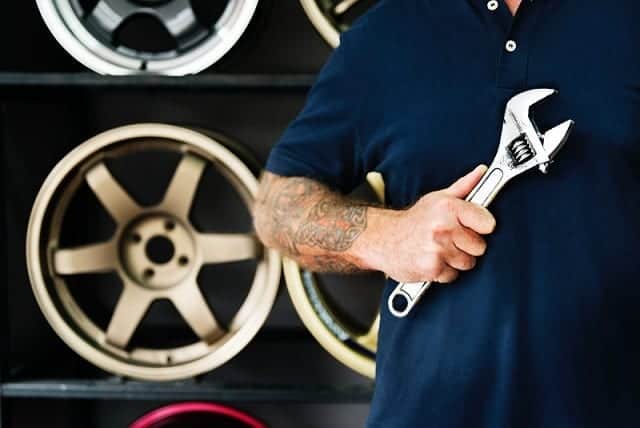 This is another cost component ignored by some businesses. Building a website is not a one-off thing; you need to allocate money for its management and maintenance.
You need to connect your offline business to your website. So, any change in your business like new products, price updates, job vacancies, business expansion, etc should be reflected on your website.
This also means that after the initial web design you still need to update your website when necessary. You can do this yourself, employ someone else to do it for you, or outsource the service to the web designer or a copywriter.
To make it easy to update your website, invest in a web design package that includes a content management system (CMS). This will make updating some aspects of your website like the content easy. In fact with a Content Management System, you can do it yourself.
Going for the cheap web design options is okay if you have a tight budget, but paying the cost for a system that is easily updatable may save you some management cost.
If your website includes a blog, you may even need updates more often. Similarly, you can employ the web designer, a blogger or a copywriter to help out, or you can do it in-house.
A website at some point will need to be redesigned or upgraded. For example, you can start with a static website, but with plans to upgrade to a more versatile website with CMS in some months or years. You may just want to change the layout or structure to reflect your new brand status.
Other ongoing cost you may capture yearly in your website management budget includes SEO (for link building, keyword research, web analytics, and optimisation for search traffic), SMM (for social engagement with customers and potential customers, and advertising your products), Online Advertising (Google Adwords, Classified Ads, Adbrite, Bidvertiser, Facebook), annual web hosting costs, annual domain cost, annual cost for SSL certificates etc.
If the plug-ins or template/theme you are using on your website requires an annual paid license, you should also factor it into your budget.
6. Cost of SEO
SEO (Search Engine Optimization) is part of the ongoing maintenance of your website. I decided to give it its own heading to emphasis its importance.
It is all about making your website rank better on search engines like Google. SEO is one of the most important ways to drive traffic and visitors to your website.
SEO is a recurrent cost. It cost you anywhere between $250 to $10,000 monthly to get SEO services. Part of the services will include regular SEO Audit, as well as technical SEO, link building, and keyword research.
You will need to develop an SEO strategy to drive traffic to your website.
So, What is the Cost of Building Websites
I am sure you came here looking for a specific price, but the cost of building websites differ widely as each website is unique in its own way. While one may cost $1000 dollars, another may cost $3000.
My recommendation if you are planning to build a website is that you allocate at least $300 for the initial design and $250 per year for annual maintenance. Or if you are in Nigeria, ₦75,000 for initial design work and ₦50,000 annual maintenance cost.
The cost guideline above is for the simplest of websites. If you want to add some bells and whistles, be ready to pay more.
Note that the annual maintenance cost will not include items like marketing, SEO, content updates, etc
Note that these are the rock bottom prices for the most basic of websites. The actual cost will depend on the type of hosting your website requires and the skill level of the professionals you wish to engage in the project.
These cost components are not meant to scare you. You do not have to spend in all of them. If your business is still small, you can handle some of the tasks yourself. Just don't ignore them entirely.
Internet & Business Articles
Paschal Okafor
is
NaijaTechGuide Team Lead
. The article
Cost of Building and Designing a Website
was written by . The article was last modified:
May 2nd, 2023