Want a Windows 8 all-in-one desktop but do not want to spend a fortune buying one, perhaps the HP Pavilion 20 is the machine you are waiting for. Equipped with a 20-inch full HD LCD display, offering either an AMD processor or an Intel Core processor, and starting at $500 (N77,000), the HP Pavilion 20 is surely the most interesting AiO desktop in this part of the world.
Buy HP Computers in Nigeria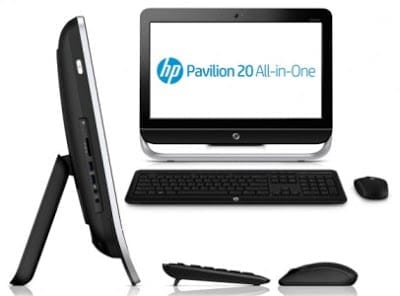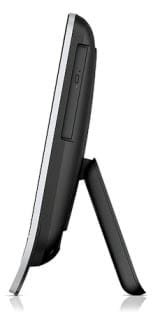 Low Cost All-in-One Desktop
HP Pavilion 20 comes at a lower cost compared to the Envy 20 Touchsmart AiO and offers either an Intel Core processor or an AMD processor. It features a non-touch LCD display with a 1920 x 1080 pixel resolution. Depending on your configuration you could get up to 2TB of internal storage.
---
Best Christmas Deals
For All the Best Christmas Deals, Click Here
---
A Blu-Ray drive is also incorporated with wireless mouse, Wi-Fi, and wireless keyboard. Ports available include HDMI, USB 3.0, and Ethernet, card reader.
Price and Availability
HP Pavilion 20 AiO is expected in October 23. It is expected to start at a price of $500 (N77,000).
HP Pavilion 20 all-in-one desktop PC Specs
20-inch full HD display
Wireless Keyboard
Wireless Mouse
Intel Core Processors or AMD Processor
HDD (up to 2TB)
Beats Audio
HP TrueVision webcam
Windows 8 OS
USB 3.0
Wi-Fi
SD slot
HDMI
Ethernet
HP Connected Remote
HP Connected Backup
HP Connected Photo
HP Connected Music
Related HP & Laptop Topics