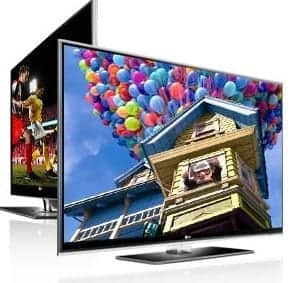 It's that time of year when the holidays are imminent and that means that several deals are out and about for shoppers who like to save their money until the holiday sales roll around. With all the numerous TV sets available this day and age, it may seem overwhelming to find the TV that you want while cutting through all the 'red tape' of looking, reading spec sheets or cards, and asking electronics salespersons about specs that they may know little to nothing about themselves.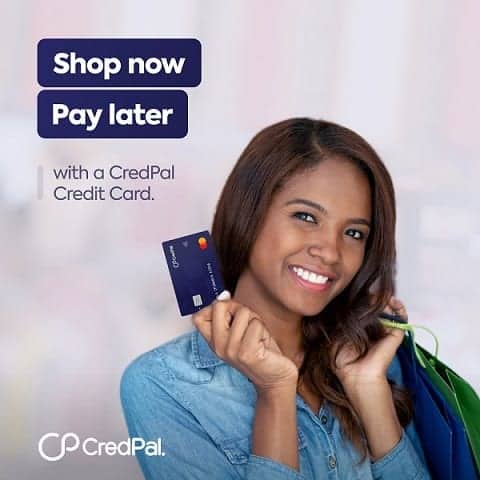 ---
Get Loans up to ₦5,000,000
Compare Loan Offers, Apply Here
Apply for a Loan in Minutes
---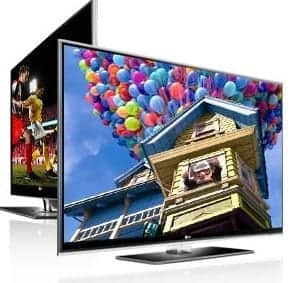 In this consumer TV shopping guide, we want to cut through all the red tape to give you an easy way to decide on your next TV.
What are the Types of TV
Yes, this may be painful for some, but the key to getting an excellent buy is to do some excellent research on the topic. We understand that there's an overwhelming amount of research out there about TVs, so we'll go through the major kinds here with some description to help you distinguish one TV set from another.
LED TVs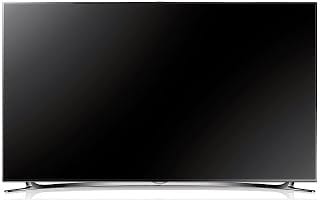 LED TVs are not actually built on LED display, but use LEDs (light-emitting diodes) for backlight element which makes them sleeker and more energy efficient with better contrast than LCD branded TVs.
LED TVs have better brightness and resolution than regular LCD TVs, and outperform plasma TVs and regular LCDs when it comes to energy consumption.
The reason why LED LCDs lead the way in energy consumption is because they don't draw as much energy from a backlight within the TV itself (as do all LCDs) and can reduce the amount of outside electricity they need to power the display.
This means that, while LED TVs may cost a little more out-of-pocket than regular LCDs, they'll save you money each month on your electricity bill.
For example, a 32-inch LED TV from Sharp costs 43,990 NGN at Jumia while LG's cheapest 32-inch LED TV at Jumia costs 50,990 Naira.
A 40-inch LG LED LCD TV, on the other hand, will cost twice as much as a Sharp LED LCD (83,695N). A 32-inch LED LCD TV from LG will cost about 49,000N.
LED TVs are the most predominant TV type in the market. They offer the best value for money. That is why they seem to have blown Plasma TVs away.
To convert this to US currency, a Sharp LED LCD TV will cost $256USD while the 32-inch LED LCD TV from LG would cost $288.58. While most Americans wouldn't see these prices as scary in the least, a few thousand Naira for an LED LCD TV set in Nigeria is likely a hard buy for someone wanting to save for his or her TV.
The major question for you is as follows: would you rather pay more up-front for your TV and save on some electricity costs, or would you rather pay less and have more monthly electricity costs?
OLED TVs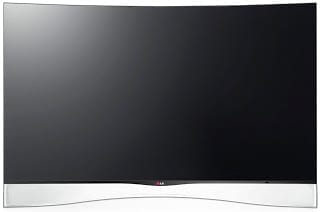 OLED is an acronym that stands for "organic, light-emitting diode", and refers to the TV display. They are the latest advances in TV display, and regarded as the holy-grail in TV display technology.
Unlike LED and LCD that require backlit element, OLEDs emit light naturally and provide enough lighting within the display that OLED TVs save consumers the most when it comes to monthly electricity costs.
This also results in OLED TV's sleeker designs and the emergence of flexible and Curved TVs.
If you're all about the savings, you may want to purchase an OLED TV over its LCD competitors (even the LED LCDs), however prices of OLED TVs are still very steep.
At the same time, however, OLED TVs do come with higher price tags, which has resulted in the use of "Only Lawyers, Executives, and Doctors", as another use of the OLED acronym, as these are the class of people that can afford OLED TVs at the moment; this goes to show just how expensive they really are.
While OLEDs are expensive, they offer superior color contrasts and deep blacks of any television in the market. Colors really "pop out" on OLED TVs, even if 3D TVs aren't your gadget of choice.
LG is the leading brand in OLED TVs in Nigeria. Prices of LG OLED TVs in Nigeria ranges from 340,000 Naira for the 55-inch models to up to 15 million Naira for the massive 105-inch OLED model.
Where to Buy 55-inch LG Curved OLED TV
Jumia.com.ng ₦338,710.00 Buy Now
Konga.com ₦345,000.00 Buy Now
Plasma TV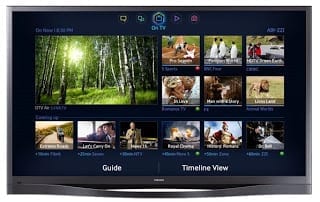 Plasma TVs used to be the most affordable televisions inch for inch and provide a sufficient screen resolution, but plasma TVs also consume $30-$50 more a year than LED LCD TVs, for example.
However, over the years the price gap has been bridged as LED TVs have caught-up and to some extent exceeded Plasma TVs due to economics of scale.
At the same time, however, plasma TVs beat out their LCD/LED counterparts when it comes to viewing angles, motion blur, deep blacks, and overall contrast ratio.
Unlike LCDs, plasma TVs lack motion blur – so specs such as the 60 or 120GHz refresh rate that you'll find plastered on a TV box don't indicate much as to how a plasma TV will. While refresh rates will matter when it comes to LCD/LEDs, they're irrelevant when it comes to plasma TVs because refresh rates pertain to TVs that contain motion blur challenges.
Plasma TVs range in size from 42-65 inches, so there's lots of room to pick the large TV of your choice. They are location-specific, however: at high altitudes, plasma TVs are nothing short of disappointing; if you live in a mountainous or high-altitude location, however, you want to steer clear of considering a plasma TV as your next set.
Additionally, plasma TVs are best utilized in rooms with small windows that have more shade than light. If you want something brighter for your needs, you'll need to invest in an LCD/LED TV – although an excellent plasma TV with anti-glare coating or anti-reflective technology may prove to serve the same purpose.
Despite the superior picture quality of Plasma TVs they are losing out to LED TVs in the market. Panasonic stopped production of Plasma TVs in 2013, while Samsung and LG closing production in 2014, effectively putting the final nail in the coffin of Plasma TVs.
This means that if you want a Plasma TV now is the time to buy. Samsung currently have the best Plasma TVs in Nigeria in the Samsung F8500 Plasma TV and Samsung F5500 Plasma TV series, though these models seem to have sold out and new models are not taking their place.
In the United States, for example, you can purchase a Plasma TV for anywhere between $400 and $1,000. Prices in Nigeria ranges from 72,000 to 650,000 Naira, but only old stock are on sale as new models are no longer being built.
Where to Buy Plasma TVs Online
Jumia.com.ng – from ₦68,120.00 View Offers
LCD TVs
LCD, or liquid crystal display branded TVs, are no-longer popular, but are still available. LED branded TVs have taken over. The only reason to buy an LCD branded TV in 2014 is their cheaper price. Although LED TVs are actually LCD TVs, they use LED for their lighting element, which makes them less bulky and more energy efficient.
Screen resolution: 720p, 1080p, or 4K?
A general rule of thumb with TV screen resolutions concerns eyesight: the more farsighted you are, the brighter the screen resolution. For a person who is farsighted (who can see more at a distance than up-close), a 1080p (Full HD) display will provide the best TV screen resolution (since brighter displays provide a better viewing experience for a farsighted individual).
Always go for a full HD TV if you can afford it, else you can manage a 720p HD TV, especially to displays higher than 32-inch.
Ultra HD TVs (or 4K TV) offers four times the resolution of full HD TVs with breath taking pictures, but prices are still quite steep. We take a little more detailed look on Ultra HD TVs below.
For those who may not know, "Full HD" refers to 1080p resolution, while "HD" refers to 720p display resolution.
Ultra HD TVs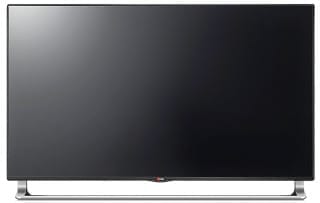 Ultra HD TVs are considered by many to be a TV type, but the name ("Ultra HD") refers merely to the screen resolution. Full HD TVs come with a 1920 x 1080 (1080p) screen resolution; 4K Ultra HD TVs, on the other hand, come with a resolution that is four times that with 3840 x 2160 (2160p, at least).
Ultra HD TVs provide the finest details on-screen, but there's not much content developed for Ultra HD TVs at this point (only 720p and 1080p screens).
With that said, you'll be making a future investment by purchasing an Ultra HD TV, but you should not be surprised to see that the on-screen content may not be as pleasing to the eye as would be the case with an LCD television.
When comparing Ultra HD TVs in terms of television categories, keep in mind that LED TVs can come with Ultra HD screen resolutions. It is recommended that you only select Ultra HD TVs that have either 55-inch display or wider to get the greatest benefit.
Currently, purchasing a 55-inch Ultra HD TV from LG, you're looking at a price tag of 450,000 Naira for Nigerian customers, while smaller screen prices can go for as low as 165,000 Naira.
3D TV & Smart TVs
3D and Smart TV are added features to TVs that makes them more useful.
Smart TVs
Smart TVs are also a television option and like 3D TVs are not types of TV. Smart TVs come with internet access and run third party apps that enables streaming of content from services like Netflix, YouTube, Hulu, Amazon's Instant Video (or Video on Demand), video chat with services like Skype and other Internet services.
Most Plasma and LED TVs above 90,000 Naira are Smart TVs (with many exceptions), while all current OLED TVs in Nigeria are also Smart TVs. Devices like Google Chromecast dongle can provide some of the features of Smart TVs on dumb TVs.
Google Chromecast dongles retail for $35 but Google manages to bundle Chromecasts with certain Google Play Store deals around the holidays (for example, getting a free Chromecast when you purchase a Nexus tablet or smartphone, for example) – so you may want to look for these deals if you want a TV with some sort of Internet capability for a lot less than the cost of a Smart TV.
3D TVs
3D TVs are available for viewing 3D content. If you want to view certain movies in 3D, 3D TVs are recommended as the way to get the 3D effect without leaving your couch.
Note that 3D TV is not a type of TV, it is more or less an added feature to TVs, so an LED TV or a Plasma TV may come with 3D capability.
At the same time, 3D TVs have not become mainstream simply because most shows are not optimized for 3D viewing. While certain movies and games arrive in 3D, the majority of consumers still prefer viewing content in 2D (which defeats the purpose of buying a 3D TV in the first place).
Like Ultra HD TVs, there simply isn't enough content available for 3D viewing. Hopefully, with the popularity of 3D movies, 3D TVs will become more popular among consumers within the next five years.
With some growing popularity in 3D TVs, the price may decrease as well. Currently, purchasing a 3D TV could range in price from 57,000 NGN to a over 7,000,000 NGN for Nigerian customers. American customers will pay anywhere between $1,000 and $3,000 for a 3D TV at Wal-Mart.
Where to Buy 3D TV
Jumia.com.ng ₦57,00.00 Buy Now
Pricing and Deals
One significant point to remember, though we know you're sure to never forget, is the price of current TVs in the market. After all, you can never save too much money when looking for the perfect TV for you.
The holidays provide an incentive (pun intended) to aim for a budget-friendly TV set that provides everything you want in a television set.
One way to find a budget-friendly price is to actively look for local deals and savings on TVs in your local area and retail stores.
In the United States, Best Buy has a black Samsung Ultra HD TV (55-inch) on sale for $899.99 for Black Friday sales. While it's not a curved Ultra HD (or 4K) TV, a curved Ultra HD TV from Samsung at Best Buy in the US costs $1,499.99 currently (Best Buy says that this price still gives $700 in savings from the original, retail price).
Curved TVs are not all they're often made out to be, and you can still get one of the best Ultra HD TVs available for $600 off from the price of a curved TV with the same features.
If $900 is still too much for your pockets, Vizio has you covered with a 50-inch 1080p LED LCD Smart TV for just $499.99 – half the price of the Samsung Ultra HD display.
For international residents, Amazon may suit you better in terms of finding deals that are more accessible and relevant. A 42-inch 1080p LED LCD TV can be bought used for under $400.00, and a refurbished model can be purchased for $630.00. A brand new 42-inch 1080p LED LCD TV from LG can be yours at Amazon for $349.99.
In fact, Amazon requires you to place the TV into your cart before the company shows you the price because it's far below LG's original retail price. Amazon is also selling a 60-inch 1080p LED LCD TV from Vizio for $798.
In Nigeria, Konga is selling a 42-inch LED LCD TV from Sony for 153,000N (Naira), while a 40-inch LED LCD TV from Samsung costs 108,000N. As the holidays approach, it's likely the case that you'll find more deals than exist currently – but current deals may be acceptable, and you may be able to buy something immediately while avoiding the holiday buying traffic.
There are a few reminders to obtain an excellent deal for a great TV set. First, be sure to take a look at places online with which you're familiar, or local stores that you're acquainted with. Next, if you decide to go the online route, you may want to visit a local store and examine your ideal TV set before buying it.
If it's in-store, you may want to pick it up so as to avoid shipping charges. Next, take the time (if you're online) to select the right pricing, TV display type (LED, LCD, OLED) and resolution (1080p, 720p, Ultra HD or 4K, etc.) that suits you.
After all, if you plug in the ideal factors for your TV set, it'll likely save you time and energy. At the same time, remember that there are weekly and holiday deals available at your favorite websites. With that said, you want to examine these deals and decide if they'll help or not. If they don't you've lost nothing, but if you don't look for them, you may lose money that could be spent best elsewhere.
It's possible in 2015 to get a great television set without breaking the bank or your pockets. The choices and options are overwhelming, but if online shopping seems overwhelming, visit a few trusted stores in your local area as a last resort.
You'll likely stick with your new TV set for a few years, but you don't want the buying experience to be a headache. After all, when your new TV is ready to get passed down to a family member or friend, you'll want an exciting new TV shopping experience to anticipate.
More on TVs
Paschal Okafor
is
NaijaTechGuide Team Lead
. The article
TV Shopping Guide: Finding the Perfect TV for you
was written by . The article was last modified:
November 18th, 2017
NaijaTechGuide may receive financial compensation for products/services purchased through affiliate links on this site. See
full Affiliate Disclosure Here