No one was surprised when Microsoft announced a new version of Windows in September 2014. There was a lot of on-going speculation about its launch and the fact that it was coined as Windows 10 indicates the significant advancement the version will have from its predecessor Windows 8.
Where to Buy Original Windows OS
Jumia.com.ng from ₦16,995.00 View Offers
Konga.com from ₦28,000.00 View Offers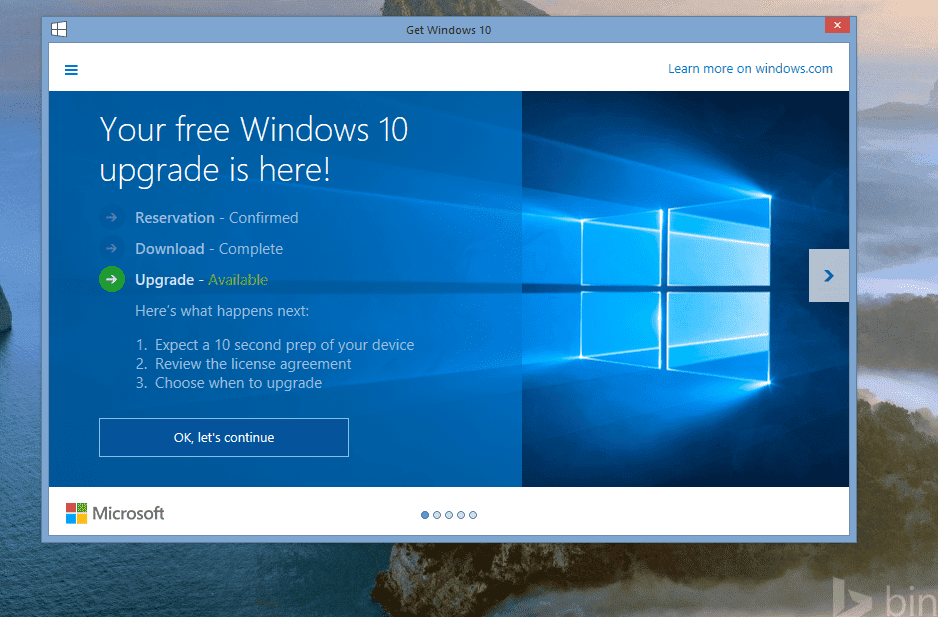 The operating system launch on July 29, 2015, has recieved very positive reviews from users. So, the question most businesses are probably asking is should we migrate to Windows 10?
With Windows 10, Microsoft looks to bring in a 'new generation' of end-user computing, offering an unmatched unified experience across multiple platforms – from as little as a 5-inch smartphones (or even smaller) to an 80-inch display.
With its enhanced enterprise management and security features and the return of the Start button, the operating system has been receiving a favourable response from the tech gizmos. But the question remains if that is enough to convince a majority of organizations to upgrade their PCs especially after the failure of Windows 8.
Cost and Time
The most important aspect in this regard is the cost of migration – be it in the form of system/ hardware overhaul or updates. This cost is likely to be much higher than the OS license.
Microsoft offers free Windows 10 upgrade for Windows 8.1, Windows 8, and Windows 7 machines. So, if you run these machines in your business the licensing cost is not an issue. For older versions of Windows you need to consider licensing costs and if the hardware is dated you may need new PCs.
Additional investments would also be required for training. But the fact remains that January 2020 is the deadline for Windows 7 support.
So organizations have to decide fast as it can be a long process migrating to a new operating system for medium to large businesses – often taking 6 to 18 months, so the cut-off point is much closer than it appears to be.
However, another consideration is that although support for Windows 7 ends in the first month of 2020, free upgrade to Windows 10 will end July 29, 2016. So, upgrading before that day will save businesses a lot of cost.
The largest concern pertains to the legacy infrastructure, which can cause critical compatibility problems. So, businesses should take the next few months of testing.
Other Computing Options
Additionally, unlike the situation a decade back when Windows was the only option, there are also a few exciting alternatives in the market. Google's Chromebook, with its cost-effective tweaks and integration to cloud services has gained a strong footing in recent times, especially in the education and healthcare sectors.
However, Microsoft is fighting back with Acer Cloudbooks, which seems to be targeting a similar market as the Chromebook.
Meanwhile, Apple continues to gain a strong foothold among the niche clients. However, Windows is still the most versatile solution for businesses especially when you consider legacy support.
Now or Later?
Despite the high level testing of Windows 10 with over 5 million users involved in testing a few bugs still went through; so organizations would rather wait for Microsoft to sort out the bugs before an upgrade.
However, Microsoft have been very fast in handling bugs and reviews of Windows 10 has been very positive. In fact, most of the persistant bugs have more to do with the slow pace of OEMs in upgrading drivers than with Windows 10.
With Windows 10, Microsoft hopes to address issues of enterprise management and security and make it an indispensable OS for the work environment. Experts agree that this time around, Microsoft is in the right track and end users can be optimistic about the future of Windows 10.
Windows OS Articles
Paschal Okafor
is
NaijaTechGuide Team Lead
. The article
What Businesses should consider before migrating to Windows 10
was written by . The article was last modified:
May 23rd, 2016