Whenever you hear people talking about VPN service providers, HideMyAss (a.k.a. HMA) is a name that you are likely to hear mentioned several times. It is renowned for the quality of services it offers as well as for its numerous servers spread across the globe. Learn More Here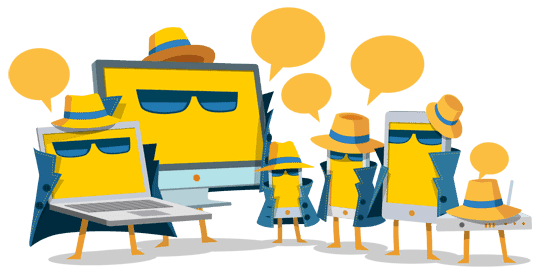 The service has drawn significant number of positive reviews from users. Here is all you need to know about the HideMyAss VPN service.
About the Service
HideMyAss VPN allows users to access web content seamlessly from every part of the globe. Just like an average VPN service, it lets you visit websites and carry out online transactions without having to worry much about some dubious characters intercepting your sensitive information.
It also lets you bypass restrictions that may be placed on the use of certain web resources when accessing such from a particular country.
HideMyAss VPN hides your original IP and presents one from another unrestricted location thereby making it possible for you to use virtually all websites and online services.
It encrypts all data exchanged with websites. The service helps ensure your track is covered so that hackers and snoopers are unable to trace your online activity to you. Hide your web presence
Features
The three most popular protocols – OpenVPN, PPTP and L2TP – are all supported by HideMyAss VPN. Depending on the device you are using, you can switch between these protocols.
Robust 256-bit encryption is supported by almost all the protocols, except for one which utilizes 128-bit encryption. What this means is you can have peace of mind on the privacy of the information you share online.
HMA VPN boasts an extensive network featuring about 880 servers in 330 locations spread across 210 countries. The total IP address count stands at almost 114,000.
Read More: Best Black Friday VPN Deals | About Virtual Private Networks | Reasons you Need VPN in Nigeria | Why you should use VPN on Firestick
Setup
Getting started with HideMyAss VPN is very easy. You simply sign up using your email address and make requisite payment. After this, you will be provided with a link to download the VPN client, which is available for all major operating systems, including Windows, Mac, Linux, Android and iOS.
The client user interface, especially the one for Windows, is so easy to use. You can download and get the VPN client running in a matter of few minutes. Detailed instructions for setup are provided on the HMA website.
HMA Pricing Plans
HideMyAss VPN is offered in three, sensationally-named price packages, all of which entitle you to the same quality service. The main difference among the plans is in terms of the discounts you get to enjoy.
The 1month Plan allows you enjoy the service for a full month at a price of $11.99/month, while the 1 year plan costs $6.99 a month. The most savings can made when you go for the 36 months Plan whose monthly price works out to $4.29.
One great beauty of the HideMyAss VPN service is that it works on all your devices. You just subscribe once and you can access the service on all your devices.
In addition to the paid service, HMA also offers a free online web proxy service which is best used for occasional anonymous web searches and website access, but it is nowhere as reliable as the paid plans.
One of the glowing things about HideMyAss VPN is the fact that it comes with no bandwidth restrictions. The service offers expansive network of servers and numerous locations to choose from.
Read More: Picking VPN Based on Location | Protecting Consumer Data | VPN to Use in Nigeria | Best VPN for Amazon Echo
Decent customer support is provided and there is a 30-day money-back guarantee to give you peace of mind on receiving good value for your money. Learn More Here
Related Topics
Paschal Okafor
is
NaijaTechGuide Team Lead
. The article
HideMyAss VPN (HMA) – Surf the Web Securely & Privately
was written by . The article was last modified:
September 25th, 2021