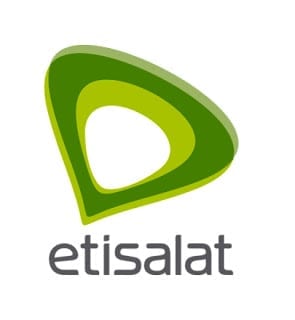 A number of internet service providers ISPs exist in Nigeria to enable you connect your home or business to the internet. Here you will find information on internet service providers for connecting your home, business, or office to the internet in Nigeria.
Presently, the cheapest option for connecting to internet in Nigeria is via mobile telecommunications networks like Globacom, Airtel, Etisalat, MTN, Zoom mobile, Visafone, Multilinks, and so on.
Over the past years there has been a remarkable improvement in the quality of internet services offered by mobile operators in Nigeria as operators roll out faster and more reliable internet services targeted at both home and business customers.
---
Get Loans up to ₦5,000,000
Compare Loan Offers, Apply Here
Apply for a Loan in Minutes
---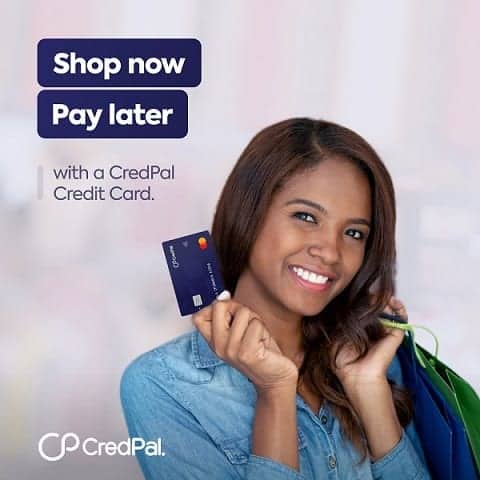 Businesses require fast and reliable internet services and providers like LinkServe, Direct on PC, iWay Africa, Globacom, Swift Networks, Mobitel, Starcomms iZap, MTN, 21st Century tech, ipNX, and so on can provide fast and reliable internet.
These Internet services companies supply broadband or near broadband internet services to their clients via cable, satellite, VSAT, fibre optics, wireless, and/or Wi-Fi/WIMAX.
However, mobile operators like MTN, Airtel, Visafone, Zoom mobile, Glo mobile, and Starcomms now offer fast and reliable internet services especially on their 3G networks good enough for micro, small, medium, and even large businesses.
Connecting to internet using mobile operators is popular in Nigeria, because it is cheaper and simpler. Most people wishing to connect to internet already have a mobile phone and in some cases, these mobile phones are internet ready.
This means that all one often needs to connect to internet via a mobile operator is to subscribe to an internet browsing bundle within his/her budget.
If your mobile phone supports USB, Bluetooth, or a data cable and has a built-in internet modem, you will be able to connect your computer to the internet with your mobile phone.
However, connecting your computer to the internet with a mobile phone is not always convenient because of interruptions as a result of incoming calls and SMS/MMS. An internet modem is recommended if you want a reliable internet access on your computer.
You can buy devices for connecting to internet like internet USB modems or internet data cards at between N5,000 and N11,000 from mobile networks in Nigeria.
Compare this with connecting with VSAT or cable where you need some expensive equipment. Even if you go for a Wi-Fi router from your mobile operator that enables you share your internet access in an office or home setting, at around N25,000, you will still be paying less especially for small businesses.
Internet services via VSAT and cable are fast, but wireless internet from mobile operators are now catching up with 3G, EDGE, and EVDO.
Price of internet has been falling and will continue to fall as demand continues to increase. Today with as low as N1,000 you can get one month internet access.
Similarly with as low as N5,000, you can get one month internet access for your micro or small business. If you looking for cost effective internet solutions for your home or small/micro business checkout internet bundles from Glo mobile, Airtel, MTN, Swift Networks, Etisalat, Starcomms, and so on.
Here are some mobile operators with some of their Internet service packages:
Glo Internet
Globacom was the first GSM operator in Nigeria to launch any form of packet switched data service with the launch of GPRS.
Then came EDGE and now Glo operates a HSDPA 3.5G high-speed internet service called Glo 3G plus. They are currently testing 4G LTE (the first also). Glo boasts of some of the most cost effective internet bundles in Nigeria today.
Glo pre-paid and post-paid internet subscribers can now access high-speed internet via Glo 3G Plus where they are available in Nigeria.
Today with with as low as N1,000, you can get a 200MB internet bundle from Glo, 100% more than the industry standard.
Glo offers a 1GB internet bundle for N3,000, a 3GB internet bundle for N5,000, a 6GB internet bundle for N7,500, a 10GB internet bundle for N10,000, etc.
Globacom has a subsidiary offering Broadband voice internet video and data services. Glo broadband solutions for businesses provide high-speed internet, video, and voice via VSAT and/or leased lines for businesses that need large data capacity and high reliability. Glo Broadband services large corporations like banks, ISPs, oil companies, individuals, and so on.
For more information about Globacom internet services, visit Globacom website at www.gloworld.com.
Airtel Mobile internet
Airtel used to offer the best internet services in Nigeria, but over the past months the quality of their services has been going south. We hope that their recent acquisition deal will bring changes that will lead to better internet services from Airtel.
Aside their quality of service, Airtel as some of the most competitively priced internet bundles in Nigeria. In fact, in terms of pricing of internet bundles in Nigeria only Glo mobile ranks at par with Aitel. The Airtel 1GB internet package is one of the most cost effective internet bundle in Nigeria at 3,000 NGN monthly.
For more information about Airtel internet services, visit Airtel website at www.ng.airtel.com.
MTN Internet
MTN is the mobile operator in Nigeria with the most improved internet services. MTN has greatly improved its internet services, offering fast and reliable internet services, ignore those negative reviews of MTN internet, things are getting better with MTN internet in Nigeria, especially on 3G coverage areas.
MTN offers the cheapest night internet browsing package in Nigeria today at N2,500 of all mobile operators except for Airtel that offers a similar internet bundle. MTN also has some interested package, but most of them are often over priced compared to other operators. In short, MTN Data Plan are overdue for review, considering pricing reviews of other operators notably Glo and Airtel.
For more information about MTN internet services, visit MTN website at www.mtnonline.com.
Starcomms internet
Starcomms offers one of the best internet services of all the mobile operators in Nigeria. Starcomms ranks high on internet services and was the first telecoms company to make serious effort in delivering quality internet services in Nigeria. Starcomms offers internet on CDMA 1x and EVDO. If you require high-speed internet go for Starcomms iZap, which is based on CDMA EVDO a 3G technology.
Starcomms have a number of internet packages with our favourite being the bulk hour internet bundles. Bulk internet bundle allows a subscriber to buy a number of hours of internet access. Then they can browse the internet any time (24/7) within the validity period of their subscription until they use up the number of hours they bought. Two bundled hour internet package are offered by Starcomms. They are Starcomms 100-hour and Starcomms 250 hour internet plans.
Starcomms also offers other internet bundles like day, night, and always-on internet. These Starcomms internet bundles are unlimited. For more information about Starcomms internet services, visit Starcomms website at www.starcomms.com.
Etisalat Internet
Etisalat offers flexible internet bundles under the name Etisalat Easynet. Easynet provide 30-day internet access with data limits of 100MB, 500MB, 1.5GB, 3GB, and 6GB depending on the internet bundle you choose. The 500MB internet bundle at N3,000 is one of the best priced internet bundles in Nigeria.
For more information about Etisalat internet services, visit Etisalat Nigeria website at www.etisalat.com.ng.
Quality of internet services offered by mobile operators is improving, with their deployment of faster and more reliable internet. To access internet services via mobile operators you need a mobile phone, a data card, or a compatible USB modem. You can also share your high-speed network with a 3G/HSDPA Wi-Fi router.
If you require reliability and high-speed multiple user internet for your home, school, or business then you may need to look for dedicated internet services providers. Cost may be high but that will usually result to higher quality internet services. Here are some ISPs in Nigeria:
Related Topics:
Paschal Okafor
is
NaijaTechGuide Team Lead
. The article
Internet in Nigeria Glo MTN Airtel Etisalat Visafone
was written by . The article was last modified:
December 12th, 2019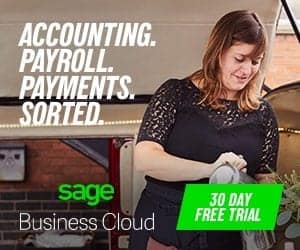 NaijaTechGuide may receive financial compensation for products/services purchased through affiliate links on this site. See
full Affiliate Disclosure Here