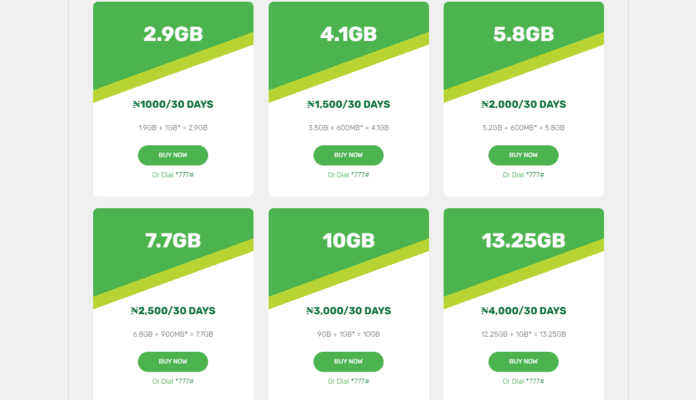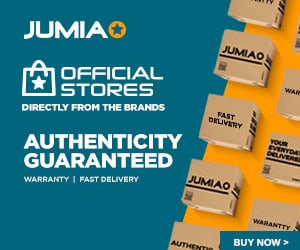 Glo Always Micro is a cheap internet bundle, from Glo Mobile. Glo Always Micro is now a 2.9GB 30-day internet browsing plan, which goes for N1,000 per month. Glo Always Micro has always been the go-to cheap internet plan. From a humble 100MB, this plan went to 150MB, 200MB, 260MB, 350MB, 1GB, 2GB, and now to 2.9GB consolidating Glo Always Micro's position as the best internet browsing bundle money can buy at 1,000 Naira in Nigeria.
Glo 2.9GB Internet Browsing bundle is our recommended browsing plan if your data usage is below 2.9GB in a month or you browse on your mobile phone. Glo Always Micro is a huge relief for most Glo subscribers, especially subscribers browsing directly on mobile phones and it is even sweeter with more data allowance.
In this article we will provide an overview of the Glo 2.9GB Internet Browsing plan (Always Micro) and how to access it.
Note however that the data plan actually offers 1.9GB, the extra 1GB is a bonus added by Globacom when you successfully subscribe.
Getting Glo Always Micro Plan
The first thing to know about browsing on the Glo mobile network is that Glo has a secure internet network. Hence, you may not be able to access internet on the Glo network unless your SIM has been provisioned for internet browsing.
If you are already browsing with your mobile phone on per kilobytes basis, then accessing Glo 2.9GB Internet Browsing plan is as simple as loading the internet setting for Glo prepaid internet browsing packages. If you already have a Glo USB internet modem, the internet setting is pre-loaded, so all you need to do is to send the required command via SMS.
To provision your Glo SIM for browsing take your internet enabled mobile phone to a Glo World shop. There, a Glo staff will provision it for internet browsing. Normally the settings that the staff will load to your SIM are for Glo WAP, which Glo internet browsing plans do not recognize.
With Glo WAP settings you can only pay in kb, which with time will be very expensive. Ask the staff to load Glo Flat, which is the access point required for Glo Always Micro.
Normally, the staff will tell you that bundled internet access is not available on mobile phones. Ignore that as we currently browse on Glo Always Micro on our mobile phones. Just follow steps below to setup Glo prepaid internet browsing bundles.
Here is how to set it up:
Manually load the following internet setting on your mobile phone:
Access Point Name (APN): gloflat
Username: flat
Password: flat.
This is all you need, no IP address, no port, etc. Just look for the appropriate place to enter the Glo Flat settings provided above in your mobile phone. Consult the manual of your mobile phone for details on manually loading internet settings on your mobile phone.
The next step is to activate the Glo Always Micro:
Load your phone with at least N1,000. Note that Glo 2.9GB Internet browsing plan requires that you have at least 1 kobo balance before you can browse the internet.
Send Activate to 127, this will display the code for all Glo prepaid internet bundles. You can ignore this step and go to the next.
Send 53 to 127, this is the actual command for requesting Glo 2.9GB Internet Browsing Bundle. Note that you will receive an SMS confirming the reception of your request and informing you that activation is pending. You will also receive an SMS when the internet package is activated.
The confirmation SMS will contain the expiry date of the internet bundle. However, the expiry date is not sacrosanct. Once you use up the 2GB data limit, your internet access bundle will be deactivated whether or not the expiry date has been reached. Note that upload and download are counted in your data usage, so do not assume it is only for download. Text Info to 127 to check your remaining data balance.
Make sure you use your gloflat access point when browsing. If not you will still be billed on per kb basis even after activating the internet browsing bundle.
Read More: Cost of Internet Access | BlackBerry Complete | Glo BlackBerry 10 Plan | Airtel BlackBerry Plan
Who needs Glo Always Micro Plan
Glo 2.9GB internet browsing package is a great deal for browsing directly on your mobile phone. Glo Always Micro may also make sense if you browse on a computer. Glo 2.9GB internet browsing package is great for entry level users. It is definitely better than going to a cyber cafe.
Glo 2.9GB Internet Browsing plan is not for users who do lots of downloads and uploads. Remember that once you use up your 2.9GB internet access allocation, even if it is just 3 hours after you activated it, your internet access will be deactivated.
So if your monthly data need is higher than 2.9GB, go for another Glo data Plan, like the Glo 10GB Internet browsing bundle priced at 3,000 Naira or the Glo 18GB Internet browsing plan priced at 5,000 NGN.
Glo 2.9GB Internet Browsing plan is great for Glo subscribers who are currently browsing on per kb. If you are tired of being scared when browsing or checking your credit balance, each time you open a web page, then Glo Always Micro is for you. At least it will give you peace of mind. It will alert you when your data limit is about to be reached. It will also alert when it is about to expire. 1000 NGN for 2.9GB data and a peace of mind, Glo Always Micro is surely worth it.
More Glo Internet Browsing Plans, Prices & Codes
| Data Plan | Data Limit | Duration | Price | Subscription Code |
| --- | --- | --- | --- | --- |
| Glo 2.9GB Data Plan (Always Micro) | 1.9GB+1GB | 30 Days | 1000 Naira | Dial *777# |
| Glo My Phone | 5.2GB+600MB | 30 Days | 2000 Naira | Dial *777# |
| Glo So Special Data Plan | 6.8GB+900MB | 30 Days | 2,500 Naira | Dial *777# |
| Glo Always Macro | 9GB+1GB | 30 Days | 3,000 Naira | Dial *777# |
| Glo 4000 Data Plan | 12.25GB+1GB | 30 Days | 4,000 Naira | Dial *777# |
| Glo Always Min | 17GB+1.25GB | 30 Days | 5000 Naira | Dial *777# |
| Glo Always Max | 27.5GB+2GB | 30 Day | 8000 Naira | Dial *777# |
Glo & Internet Topic
Paschal Okafor
is
NaijaTechGuide Team Lead
. The article
Glo 2.9GB Browsing for 1000 Naira Always Micro
was written by . The article was last modified:
September 23rd, 2021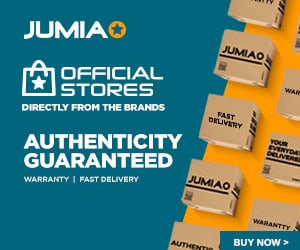 NaijaTechGuide may receive financial compensation for products/services purchased through affiliate links on this site. See
full Affiliate Disclosure Here