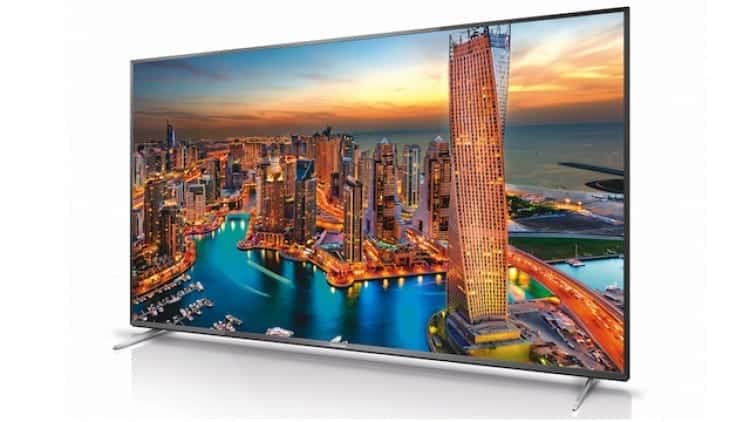 NaijaTechGuide may receive financial compensation for products/services purchased through affiliate links on this site. See
full Affiliate Disclosure Here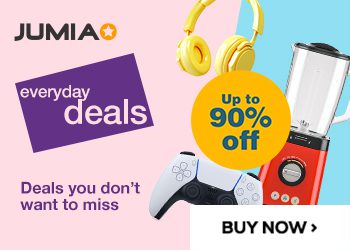 So your living space or family size has become bigger and you are looking to upgrade your tiny TV set to something humongous. It may well be that your present set is not delivering the sort of viewing experience that serves your needs. How about a 55-inch TV behemoth for a change? Sounds like a great idea, right? Here are some of the best 55-inch TV you might want to consider.
In this 55-inch range you will find both flat panel and curved panel displays. Most 55-inch television sets will be smart TV. In fact, if you want to buy a TV with a screen as big as 55-inches, you better make sure it is a smart TV.
---
oraimo's All New FreePods 3 Launches
For Details of the EarPod, Click Here
Now Available
---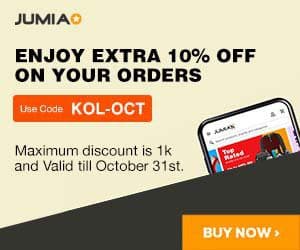 4K resolution is also common at this screen-size range.
Best 55-inch Television
Here are some of the Best 55-inch TV you can buy now. The list consists of LED TVs and OLED TVs.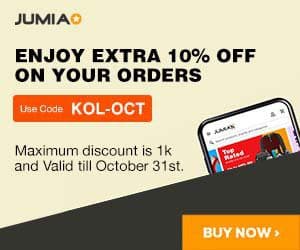 Samsung 55Q60T 55-inch QLED TV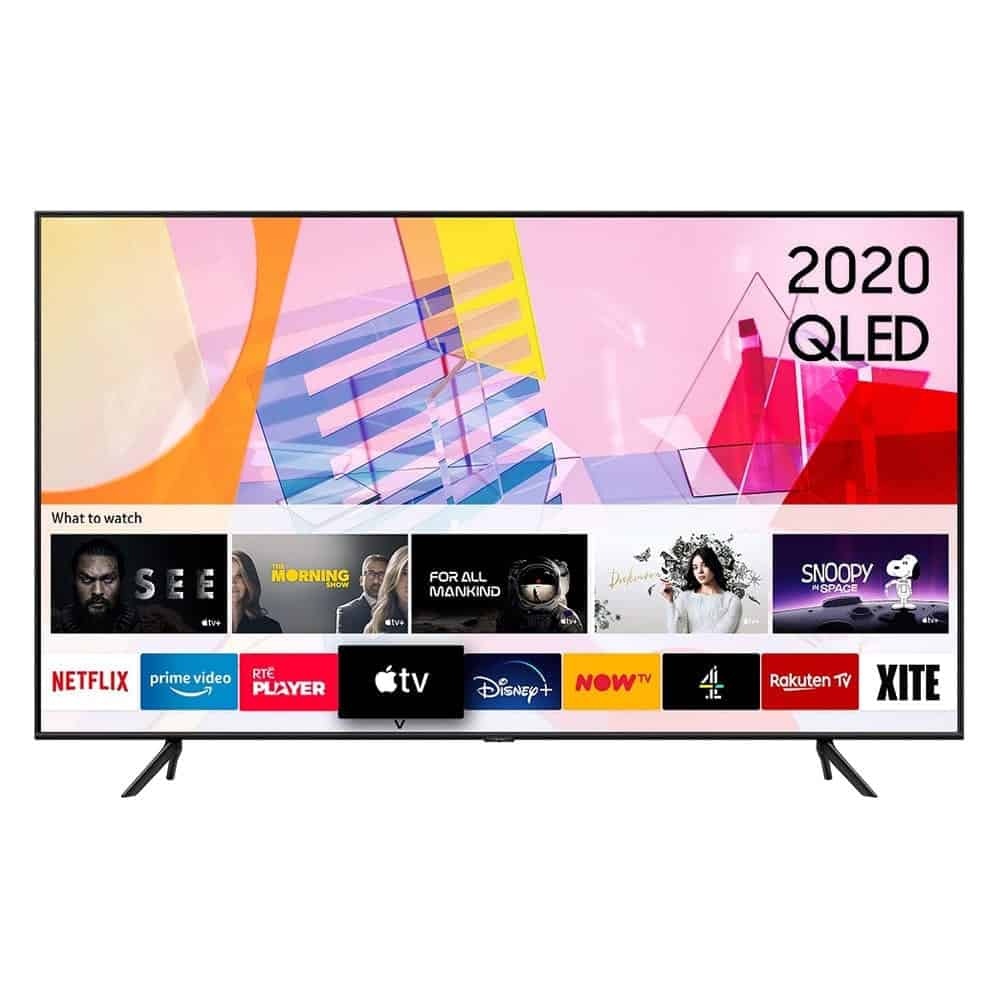 Not very many of the current TV offerings on the market can compare very well against the Samsung 55Q60T. Sporting an awe-inspiring 4K QLED flat panel display, the 55-inch TV is built to immerse you in the fun.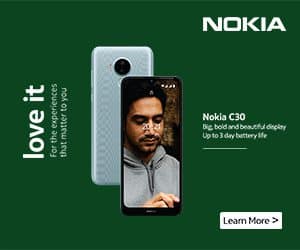 It is one of the more affordable of Samsung's 2020 premium QLED TV range and no doubt one of the best 55-inch TV. Samsung's Quantum Dot technology ensures a world of immersive colours and contrast in a variety of lighting conditions, thus allowing you to discover contents details.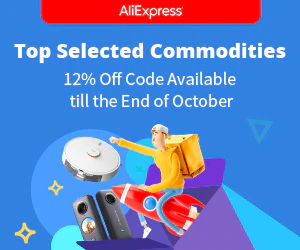 Samsung 55Q60T is a beast of a Smart TV with a powerful octa-core processor running the show under the hood. Your entertainment menu should get served at blazing fast speeds. The TV allows you watch mobile device content on the display, and you can also go the other way round.
This 55-inch TV in the prestigious Samsung Q60T QLED TV series features is controlled by a sleek and slim all-in-one  OneRemote which automatically detects and controls all compatible connected devices and content.
You get an assortment of connectivity options starting with three HDMI ports and two USB ports. Price starts at $699. In Nigeria, you can buy it for around 500,000 Naira.
Compare Prices
Last Amazon price update was: 15th October 2021 10:36 am
Samsung 55RU7300 55-inch LED TV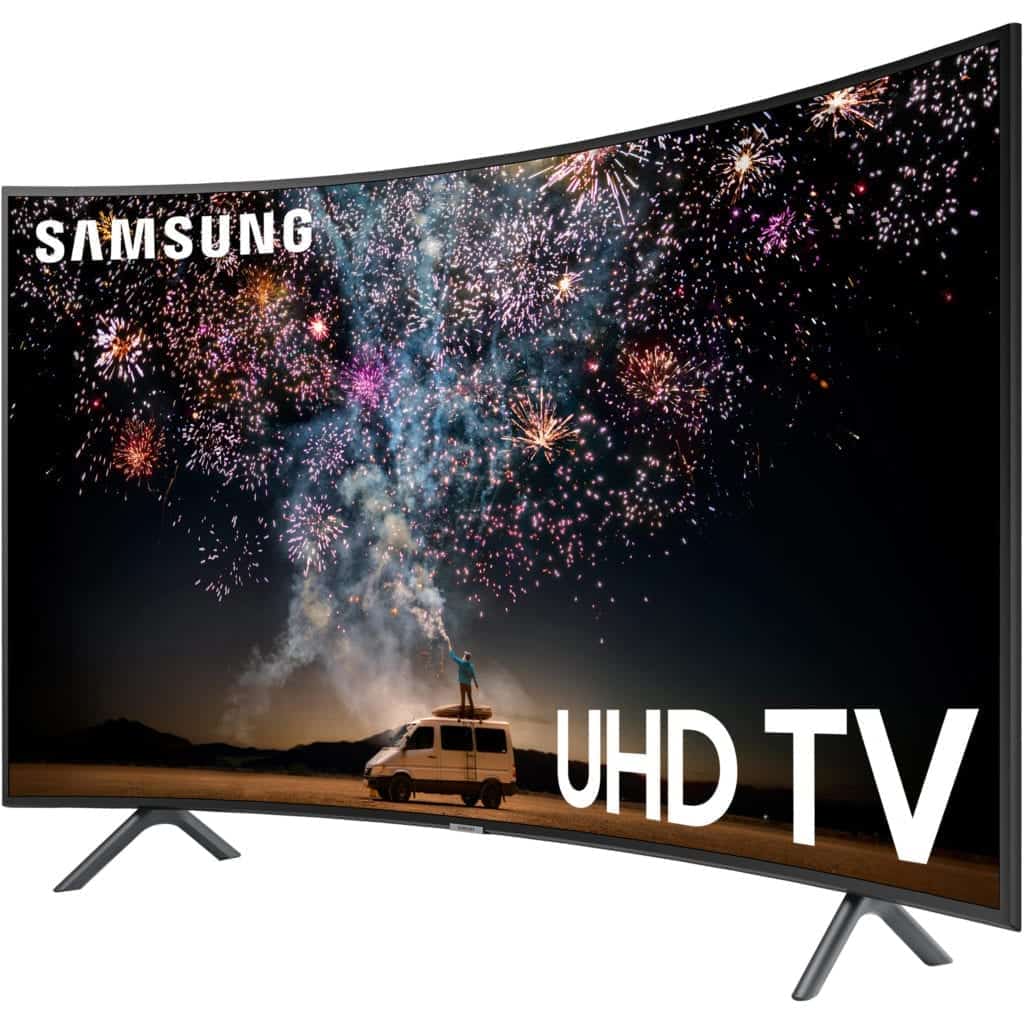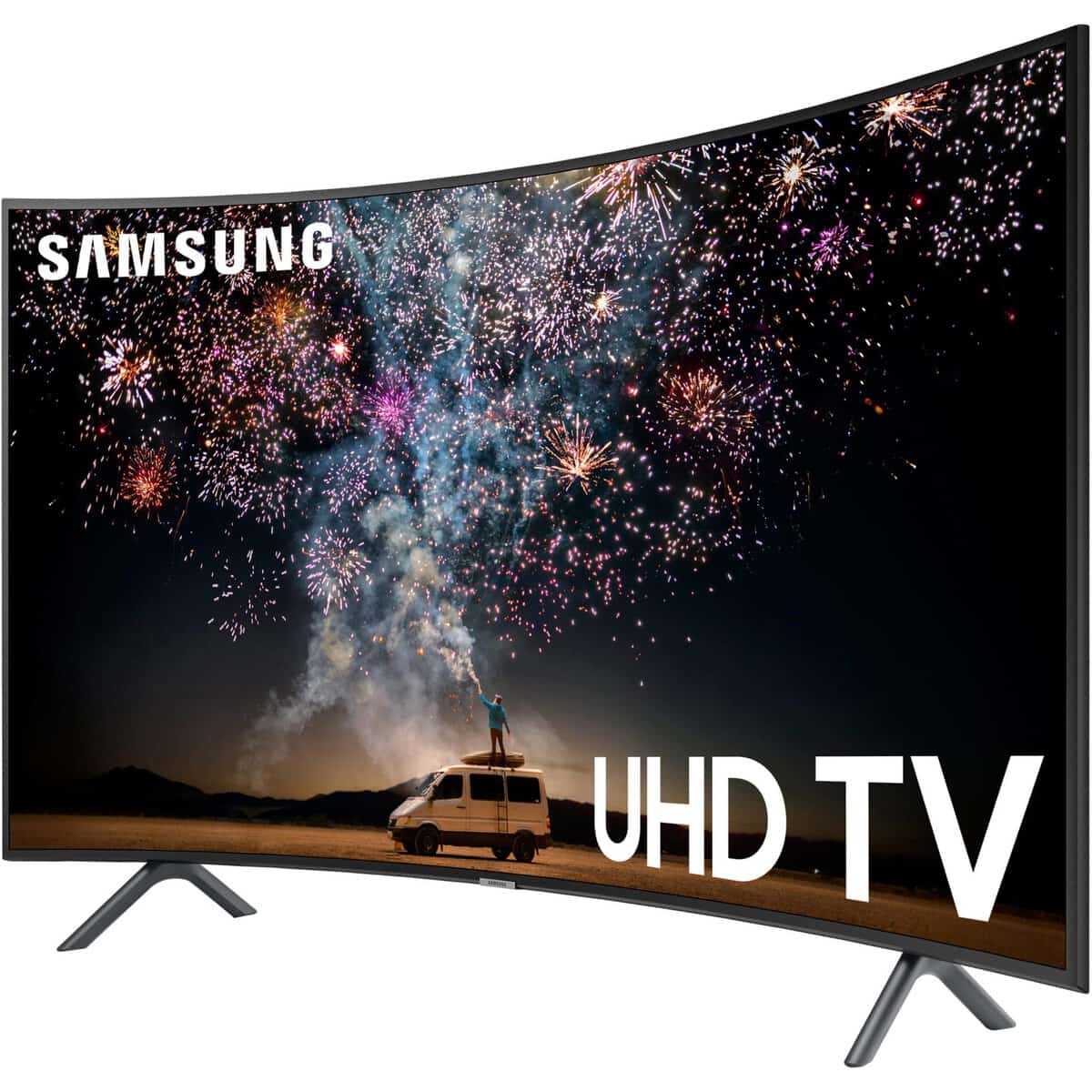 A member of Samsung's Series 7 TVs, the 55RU7300 is one of the few 55-inch TV sets that feature curved 4K UHD display. However, unlike the Q60T that features a QLED panel, you get a Curved LED panel with this 2019 Series 7 TV.
There is a pair of 10W speakers, backed by Dolby. The TV sports three HDMI ports and two USB ports. You also get Wi-Fi and Bluetooth connectivity.
In addition to free-to-air TV stations (Satellite and Terrestrial), the Smart TV lets you watch or stream online content on platforms such as YouTube and Netflix. Smart Hub helps to organise your entertainment options into different panels for faster access.
This 55-inch member of the Samsung RU7300 Curved TV series promises incredible pictures with 4K resolution and HDR. The Auto Depth Enhancer delivers an immersive experience. It also works smart speakers and is Alexa and Google Assistant enabled. You also get support for AirPlay 2. Price starts at $499. In Nigeria, you can buy it for around 350,000 Naira.
Compare Prices
Last Amazon price update was: 15th October 2021 10:36 am
LG 55UG870 Curved 4K TV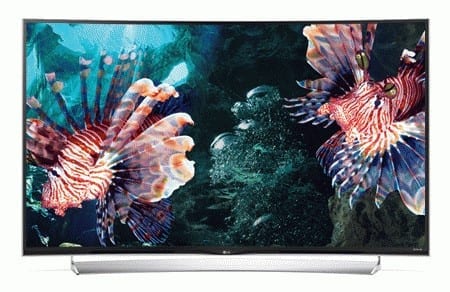 LG 55UG870 is a great 55-inch TV to consider. The massive 55-inch curved IPS screen offers 4k resolution for an amazing viewing experience.
The 55-inch TV is part of LG's lineup of Super UHD TV (comparable to Samsung's SUHD line) that uses quantum dots to create brilliant pictures with rich colours.
The LG 55UG870 is a smart TV and runs on the LG's WebOS with a user-friendly interface that enables you to easily enjoy online entertainment. The 55-inch TV also supports Ultra HD 4K Streaming.
The LED TV is not just about brilliant viewing, you also get premium audio quality, thanks to the speaker system designed harman/kardon.
For connectivity, the 55-inch TV features three HDMI ports, two USB 2.0, and one USB 3.0 ports. The also get the usual TV ports for RF (2 ports), Full Scart, Composite, Component, PC Audio In, Optical Audio, and Headphone. The Curved LED TV also has a LAN port (ethernet) and supports Wi-Fi with Wi-Fi Direct.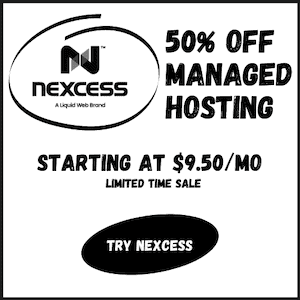 Panasonic 55CX700 55-inch TV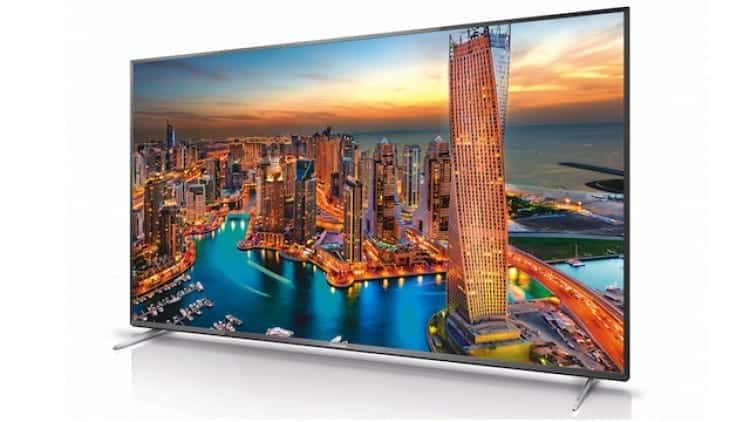 This one is another of the 55-inchers offering crystal-clear 4K Ultra HD LED display. The Panasonic 55CX700M offers picture clarity that clearly trumps that of a Full HD TV with better true-to-life colours. Image quality is enhanced through Panasonic's Hexa Chroma Drive technology with advanced processing and six-colour reproduction.
Panasonic 55CX700M is a Smart TV driven by a powerful quad-core processor. The Home Screen is powered by Firefox OS with a friendly interface that makes the process of getting a wide variety of content seamless. You are presented with useful information, such as programme recommendations and weather, as soon as the TV is switched on.
The 55-inch TV set is friendly with mobile devices allowing you watch content from your smartphone or tablet. An innovative USB HDD Recording feature lets you set recordings on the 55CX700M. It features three HDMI ports.
Samsung 55J6300 55-inch Smart TV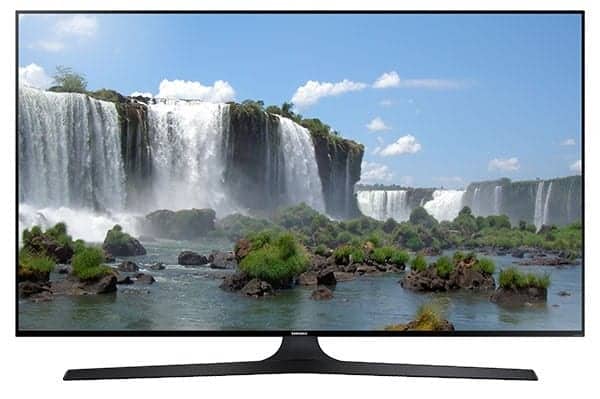 The Samsung 55J6300 is one of the most affordable 55-inch TV you can buy today. Unlike most televisions on this lineup, the LED TV offers full HD TV which is less exciting on paper than the 4K resolution.
However, the Samsung 55J6300 offers Micro Dimming Pro and a fuller spectrum of color with Wide Color Enhancer which offers brilliant pictures with bright colours.
The Smart TV features quad-core processor with Smart View 2.0 to deliver online entertainment direct on your big screen TV.
The 55-inch TV offers 4 HDMI ports, 3 USB ports and Ethernet. It also supports Wi-Fi with Wi-Fi Direct.
LG 55UB850T 4K TV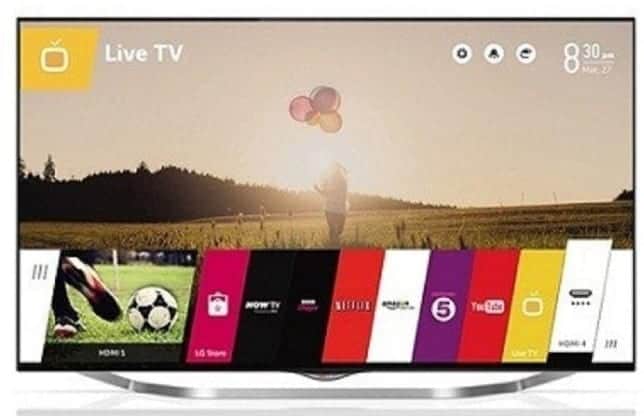 Just like Samsung 55JS9000, LG 55UB850T is designed to wrap you up in the fun with a stunning 4K Ultra HD curved display. The 4K IPS panel offers awesome colour accuracy and impressive wide viewing angles for enjoyable viewing at almost any angle you may be seated in front of it.
Dubbed by LG as the 'world's most comfortable 3D,' the 55UB850T promises breathtaking Cinema 3D experience. The 55-inch TV is built to deliver highly enjoyable viewing and comes with snug 3D glasses. The set has content quality up-scaling capability.
LG 55UB850T is a Smart TV powered by its maker's WebOS software. With an easy-to-use interface, the operating system lets you diversify your entertainment options. Launcher and Live Menu features lets you switch seamlessly between live programming and recorded content.
Wide variety of content, apps and games can be accessed on LG Store. The 55UB850T features integrated HEVC decoder and HDMI ports with support for 4K content.
LG 55EC930T 55-inch OLED TV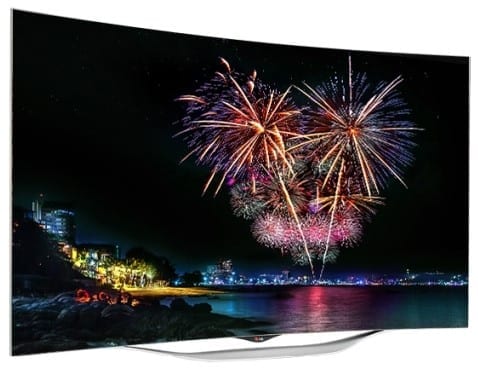 Flaunting an attractive thin design, LG 55EC930T is a curved Full HD OLED TV. The curved look makes for an immersive viewing experience comparable to what you get in a state-of-the-art movie cinema.
OLED technology used for the display means response time is 1000 times faster than is the case on LED TVs, including those from LG. The TV offers an 'infinite contrast ratio' for the richest of colours and deepest black.
Armed with a Dual Core Plus processor and WebOS software, LG 55EC930T is a Smart TV that is configured to let you take your search for entertainment onto the Internet – Wi-Fi is built in.
It comes with a Magic Remote which can be used for control like a regular remote, a computer mouse or with voice commands. Time Machine lets you record your favourite shows for later viewing.
These, no doubt, are among the best 55-inch TV on the market right now. Expect nothing but breathtaking clarity on these sets, with the lowest screen resolution being Full HD.
More on TV