The world of gaming and eSports has exploded over the last few years and it has become a massive industry that attracts fans from all works of life. While consoles such as the Xbox One and the PlayStation 4 make up a good chunk of the gaming industry, the so called "Glorious PC Master Race" still reigns supreme.
The ability to change your performance settings and the ability to upgrade your hardware gives PC gaming the edge over its console brethren. Gaming desktop computers can be built up to be extremely powerful, but they lack portability and always require for them to be plugged into a socket.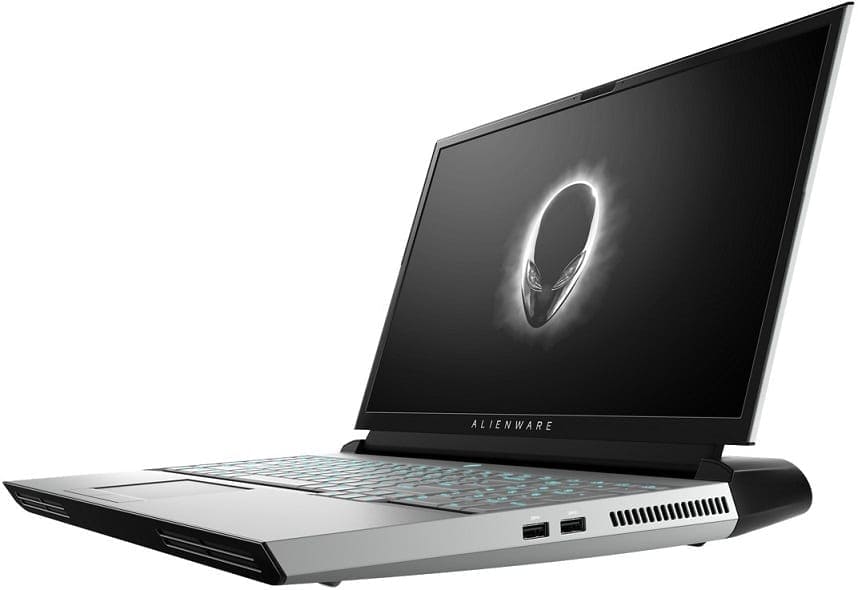 This is where the gaming laptop comes into play, ranging from entry level budget friendly laptops, to powerhouse solutions for the demanding hardcore gamer with deeper pockets.
Before we look at the different categories, here are a couple things to avoid when looking at a gaming laptop.
Things to Avoid
Here are a few things to avoid when choosing a gaming laptop
Buying more power than you need
If you are only planning to play Candy Crush, old titles such as Age of Empires II, or browser based games, then don't waste your money. A basic laptop with either Intel's or AMD's integrated graphics will be more than sufficient for those games.
While touchscreen displays are a great feature for some laptops, they are usually a draw back when it comes to gaming laptops. With most gaming laptops sporting lower figures in the battery life department, a touchscreen will further drain your battery life.
Gaming laptops with a single SSD drive under 512GB will fill up extremely quickly. Games have increased in size over the years and Battlefield 5 already takes up at least a massive 50GB without any DLCs, so smaller drives are not optimal for people with larger game collections.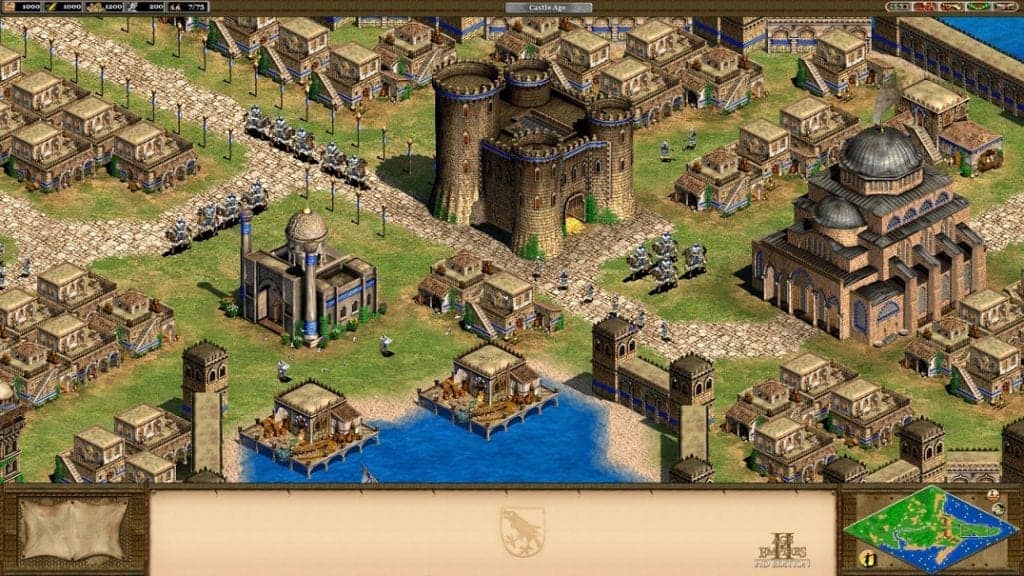 Only Going for the Latest Gaming Laptops
New is usually always better, or is it? There are some gaming laptops that sport 7th and 8th generation Intel processors that offer far more processing power than some of the lower end 9th and 10th generation Core i5 and Core i7 processors.
Some great deals can be found on these slightly older laptops. The same can be said for graphics cards. Gaming laptops with latest generation graphics card are not always faster than models with previous generation.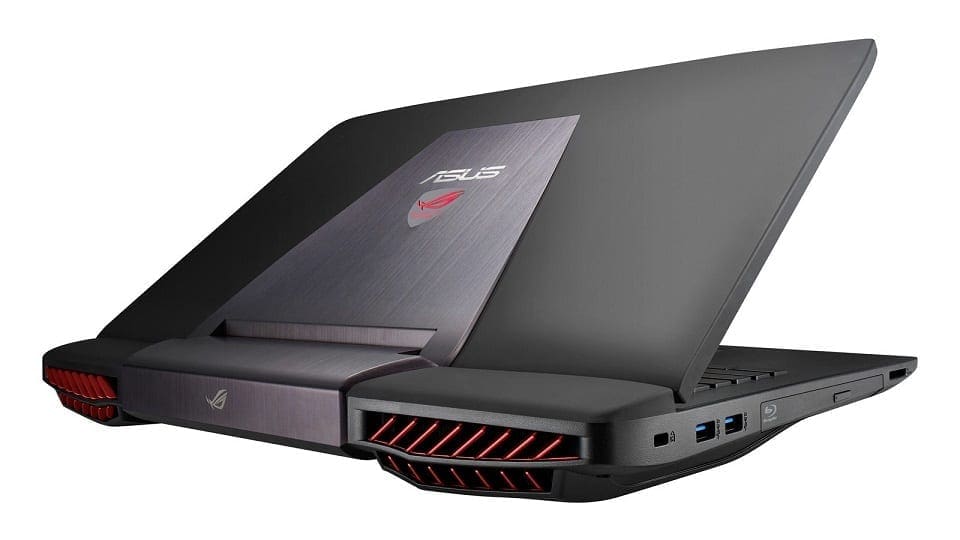 Which Gaming Laptop is right for you
So, with so many great options on the market, how do we choose a gaming laptop that will best suit our needs and also our budgets?
Budget Gaming Laptops
Let's start off with the budget friendly options that are on the market at the moment. Most of them sport the GTX 1660, AMD Radeon RX 570, NVIDIA GeForce 940M or the GTX 950M, which are both entry level graphics cards.
But for the gamer with a tighter budget and slightly lower expectations, these cards will perform perfectly fine for their gaming needs. But you will have to run some of the latest AAA titles on lower settings.
Try to avoid laptops with 5400rpm mechanical hard drives. They offer far more storage space, but they are very slow and you will notice the slower performance while booting or loading games.
Luckily, most laptops allow you to replace the hard drive with ease, so you will be able to install a faster solid state drive. Try looking for a laptop that offers a Full-HD display (1920 x 1080), as the cheaper 1366 x 768 display panels offer inferior image quality and lower resolutions while gaming.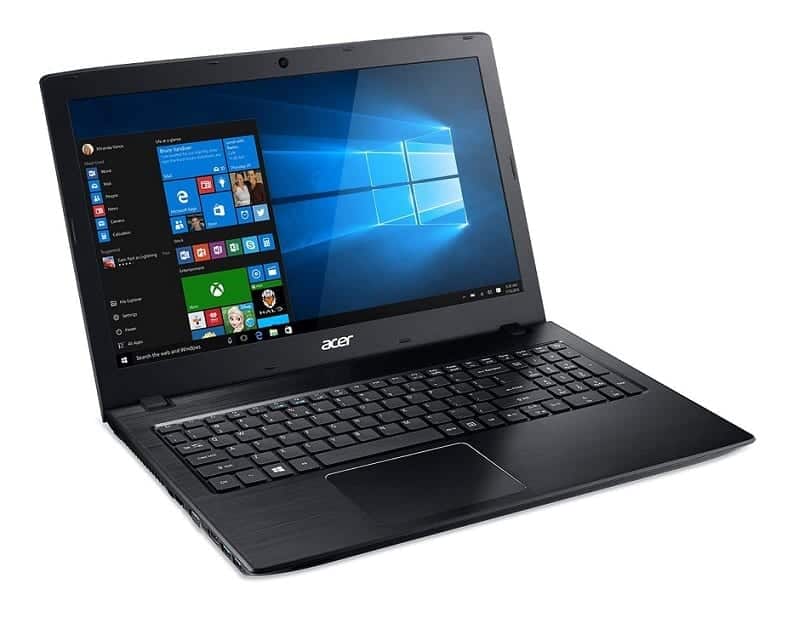 Mid-range Gaming Laptops
Most gamers will rather save up a little bit more for a mid-level gaming laptop. You will be able to find a laptop with a Cofee lake-based Intel Core i7-8750H processor, but it will take some searching.
This processor offers far better gaming performance than the i7-8550U or the i5-8300H, which are both ultra-low wattage CPUs. You are also more likely to find a laptop that offers a larger 17-inch display.
This will make gaming on the go a lot more comfortable than the smaller 15-inch laptops that are far more common on the budget friendly gaming laptops. The mid-range gaming laptops also offer far better graphics.
The commonly used NVIDIA GeForce GTX 1050 Ti will allow you to up your graphics settings and will allow you to achieve far better frame rates. AAA games such as Fallout 76, Overwatch and Battlefield 5 will run on high settings and with a resolution of 1920 x 1080.
This will make your whole gaming experience that much more enjoyable. Some laptops in this category also feature the GTX 1060 Max Q, which could offer better performance over the GTX 1050, but are harder to find.
You also generally find better storage options. Luckily most mid-level gaming laptops feature Full-HD displays, try and avoid any laptop with a 1366 x 768 resolution display panel.
While they are very rare in this category, they do exist. Most offer a smaller SSD for some of your games and for Windows, and a second larger SATA mechanical drive for all of your multimedia storage needs
With the vastly improved hardware, these mid-ranged gaming laptops are worth the extra cash and also offer better future proofing than most of the budget ones. If that wasn't enough for you, many of the gaming laptops in this price category offer the newer and fast USB 3.1 Type-C port.
This will allow you to use a desktop graphics card in an external GPU dock. Meaning that you will be able to enjoy even better graphics performance than the stock laptop graphics card that are on offer.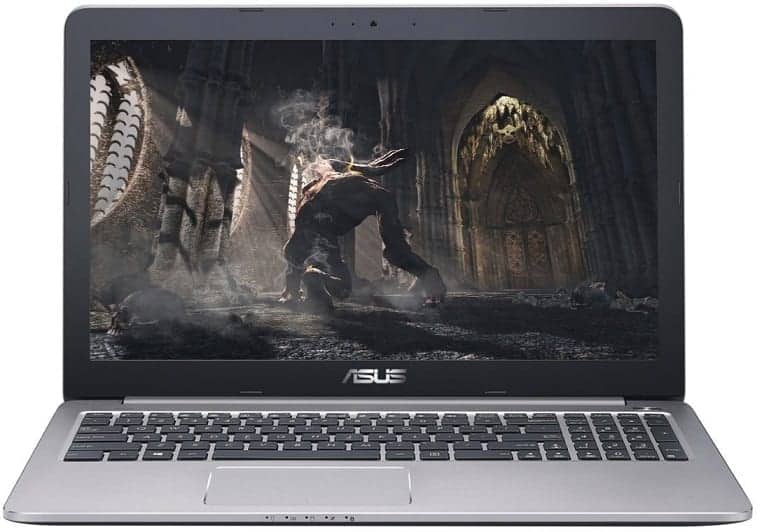 High-end Gaming Laptops
If you are after a gaming laptop that has been designed for the hardcore gamer, then look no further than the high-end category. Here you will find the most powerful gaming laptops known to man.
Ranging from smaller more portable 15-inch laptops all the way up to the larger 18-inch laptops. If you are looking at the lower end of the high-end spectrum, then expect to find an Intel i7-7700HQ processor.
But if you really want a powerhouse laptop then keep your eye out for the Intel i7-9700K processor. This Coffee Lake-based processor features 8 processor cores each capable of 8 threads.
It has a 3.6GHz clock speed with Intel Turbo boost frequency rated at up to 4.9GHz for pushing the laptops performance.
But remember that overclocking a processor will mean a larger build-up of heat and you should make sure that the cooling system of the laptop can handle the higher temperatures.
When it comes to graphics, the high-end category usually never disappoints. You will easily be able to find a laptop that sports the powerful NVIDIA RTX 2060 with up to 8GB of video memory. But now NVIDIA have released their latest range, the RTX SUPER series.
These newer graphics cards offer far greater performance, boasting of up to 25% faster performance than the original RTX 20 series.
Keep your eye out for the GeForce RTX 2080 Ti, RTX 2070 Super, RTX 2080 Super, and RTX 2060 Super as these are the cards that you want if you are a hardcore gamer.
Some laptops even sport an SLI setup that support multiple graphic cards working in parallel to offer massive performance boost, but you will have to part with a small fortune to have one of these mammoth laptops at home.
A gaming laptop with a 4K display is also an option for hardcore gamers looking for highend models.
Quite a few of these gaming laptops feature two larger SSDs or a large SSD and a second 7200rpm mechanical drive that offers far superior speeds than the slower 5400rpm hard drives that you will find in the cheaper gaming laptops.
Keep your eye out for a laptop with the faster M.2 format SSD. The biggest downside of these powerhouse laptops is that the battery life is not that great.
Even with some of the biggest batteries installed, the hardware still draws so much power that gaming at full tilt will only give you an hour or so of gaming. But most people use these laptops as desktop replacements and have them plugged in 99% of the time.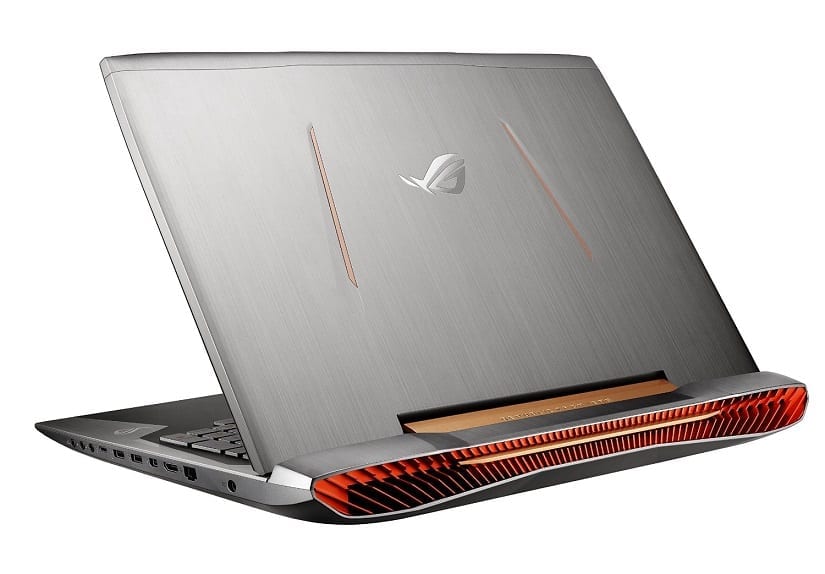 Bottom Line
If you are after a gaming laptop that will run titles such as Diablo III or CS: GO then an entry-level gaming laptop will be perfect for your needs.
However if you really want to ramp things up for the latest AAA gaming titles, then save up and go for a mid-level or a high-end gaming laptop. These will offer you the best performance for your money and will allow you to enjoy games for years to come.
Take into consideration your needs in terms of portability and general use too, as you don't want to be buying a powerhouse only to have lug a huge laptop with you to class every day. If you put in the research you won't be disappointed.
More on Laptops & Computers
Paschal Okafor
is
NaijaTechGuide Team Lead
. The article
How to Choose a Good Gaming Laptop
was written by . The article was last modified:
August 8th, 2023