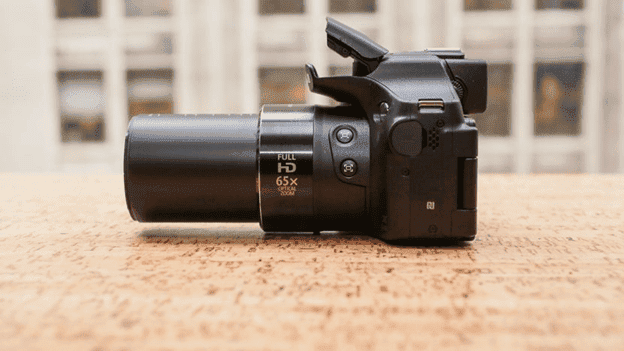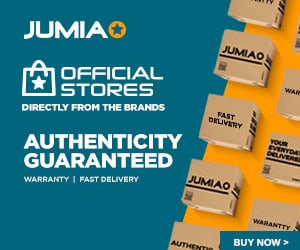 Digital cameras are the new normal. They provide unlimited photo taking capabilities, on-the-fly editing, and are a great way to get into the art of photography or videography. This year, Nikon and Canon put out some top quality cameras, and this list will help you pick which is best for you.
Nikon D7200 – A Solid Starting Kit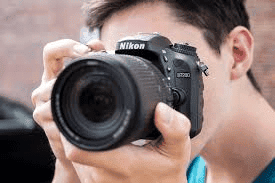 The Nikon D7200 is a quality camera at a little above entry level pricing. It features some top quality photo capture capabilities, the software runs well, and it has a super sturdy body housing the lens.
This camera's burst shooting mode has improved buffering between photos and captures over ISO 1600 look better than any other camera in this tier. It has two black-and-white ISO modes as well – a nice touch. The most significant improvement over previous versions is a time-lapse shooting mode.
Wireless connectivity is a welcome addition, though Nikon hasn't quite nailed the app usage yet. It can be frustrating to use, but it certainly isn't a deal breaker. Despite that, both raw and JPEG files turn out incredibly sharp on the D7200. Video also looks great, but it can be reasonably noisy during low light situations. However, both video and picture highlights blow up highlights a little bit.
This camera comes on, in-focus, and takes the shot in less than a third of a second. Live view uses a contrast autofocus which takes 1.4 seconds even with significant exposure. Finally, alongside wi-fi, this camera has tap-to-start NFC for viewing and copying photos.
Nikon D500 – 4K On A Budget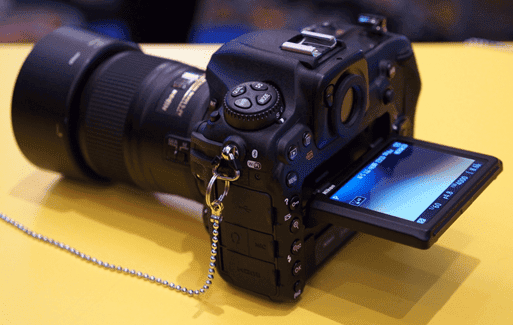 The Nikon D500 is a super fast and incredibly high-quality camera, with a splendid continuous-shoot mode and impressive autofocus. It has 4K video support (a rare feature for this price tier) which naturally lends itself to some of the sharpest images and video you'll see. The body is designed for quick usage, and it has tons of features.
It comes with a 20.9 megapixel CMOS sensor and a helpful tilting touchscreen. Unlike most kits, the stock lens here is excellent. It ranges from 24 to 120 millimeters and has an extensive aperture range. This camera goes up to a 1.64 million ISO range, though its natural numbers run up to 51,200. Unlike most cameras, your images stay quite clear at ISO 6400 and up with this body. There is still some grain in the darker areas, however, so keep that in mind.
White balance and color rendering are quite stable here, though you'll want to step away from some of the standard settings. There are some powerful dynamic range settings when shooting 4K, and some color quality to match. The D500 is fast, too. It holds 10.7 frames per second for as many JPEGs as you'd like while holding 40 raw+JPEG photos before it starts to slow down.
Canon EOS Rebel T7i – A Familiar Choice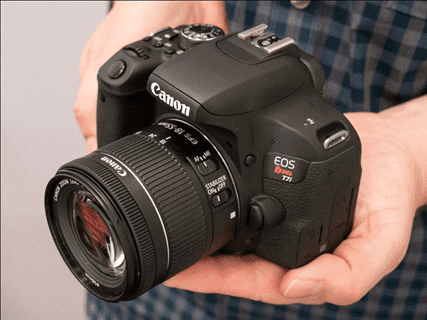 The Canon EOS Rebel T7i (also known as the 800D) is a large camera with excellent video and photo quality for the price. It's a familiar starters brand, this one, having all the essential features any newer photo/videographer could appreciate.
It's better than most phone cameras, and the images look fantastic in places such as Instagram. You can still shoot raw to pull out some significant details in underexposed areas, but some overexposed areas may be harder to do so.
Unfortunately, it doesn't support continuous autofocus or autoexposure when it's on high, so you'll want to keep it at a lower fps to prevent inconsistent exposure. It's an alright camera when it comes to low light, but slightly slower at low-light autofocusing. This can also be affected by the lends, however. Live view is also great with the T7i, though it can be a bit behind when using the viewfinder.
The body is almost the same as the T6i but has a new "easy" interface for beginners. This comes with lots of text to explain features, a guided menu, and just looks more appealing. As always with the EOS Rebel series, the T7i a safe choice for anyone looking to get into cameras. However, as you get more experienced, you'll want to upgrade from this one in a couple of years.
Nikon D750 – A Well-Rounded Option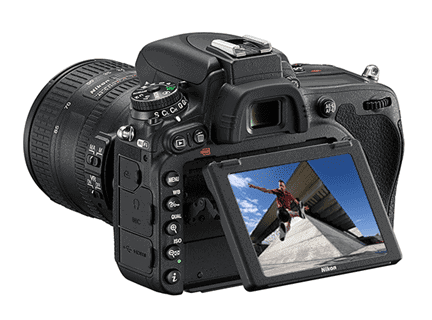 For its class, the D750 delivers some of the best photo quality seen in cameras of its tier. It comes with a reasonably healthy feature-set and offers some well-performing continuous-shooting. Photo/Videographers who know what they're doing will find excellent usage out of this camera.
It has a top-of-the-line noise profile for video and still photography, and keeps a quiet image even while raising the ISO. This Nikon camera compared to Canon cameras is going to be a tough battle. There are so many great features about this camera.
Nikon has their neutral white balance leaning more towards blue and red, so keep that in mind with your purchase. It's something that can easily be fixed with the proper know how.
JPEGs look fantastic up to 1600 ISO, which is when details start to shine a little less. 3200 ISO starts the artifacts and dynamic range strain. Regarding raw, you're good up to 12,800 ISO without much wrong.
It's slow in live view, but it takes less than a 3rd of a second to turn-on, focus, and shoot. Autofocus does a good job keeping up with continuous shooting, though the D750 is lacking an expanded-point autofocus. There's also some slowdown when it comes to the screen options, but this will likely be fixed in a firmware update.
Canon PowerShot SX60 HS – A Fully Featured Superzoom Camera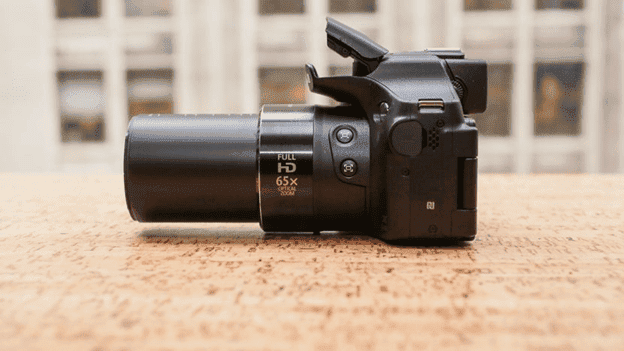 The Canon PowerShot SX60 features a superzoom that can go as high as 65x magnification with a 16-megapixel sensor. It can shoot raw up to 1080p video at 60 frames per second, and it even has built-in wifi. It looks similar to an SLR, but it has a more powerful lens, and it's also heavier with its kit lens. The SX60 also has one of the widest angled lenses of any fixed lens camera.
It has a robust framing assist feature, which is a great help when super zoomed in. There's a Framing Assist Seek button that uses face detection to auto zoom in when shooting portraits. It can be customized to frame a face, any part of the body, or even a custom size. It works surprisingly well and can be used in a variety of situations.
There are tons of additional shot adjustments you can make on the menu, such as ISO, white balance, timers, dynamic range tweaking, and more. The LCD screen is 3 inches wide and super bright for easy viewing. This camera also offers the ability to upload photos directly to social media services. The remote controls for the SX60 are a tad limited, however.
Author bio:
Danny Macallum opened onlypickone to make it easy for the consumer to pick the best option available in the market. This is done by comparing the different brands giving same kind of product but in a 50-50 ratio. He did this to see things in differently but in funny way. This is done so that customer gets its value for money.
Related Topics
Paschal Okafor
is
NaijaTechGuide Team Lead
. The article
5 Best New Digital Cameras From Canon and Nikon
was written by . The article was last modified:
December 30th, 2022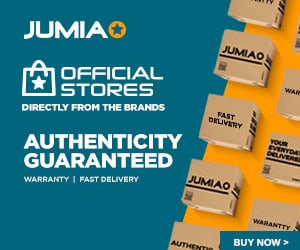 NaijaTechGuide may receive financial compensation for products/services purchased through affiliate links on this site. See
full Affiliate Disclosure Here