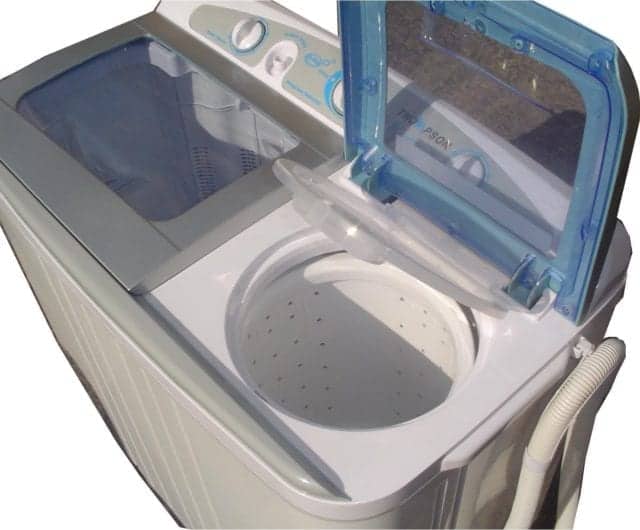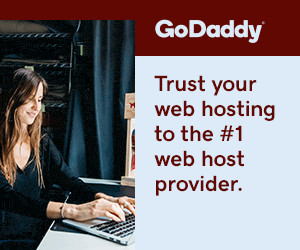 Got the space, money and need for a washing machine, but don't know which is the best one to go for? Twin tub washing machines will serve you well, especially if you'll be using it for either a large household, business or both. Follow us as we fish out some of the best twin tub washing machines on today's market
1 AKAI Twin Tub Washing Machine 4.0Kg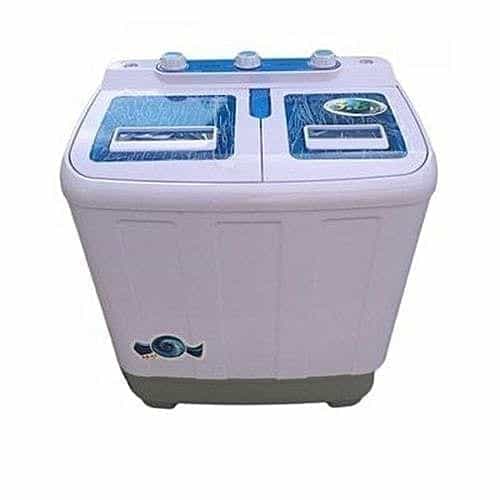 The AKAI Twin Tub Washing Machine has been featured as a top performer in the line of washing machines for a while, and that is not without reason. The machine is made to perform a full automatic wash of your clothes based on pre-set instructions. Operating on a power of 320 watts, the machine has a wash capacity of 4kg at any one time.
---
All the Best Deals from Jumia Mall
For Discounts and Free Shipping, Click Here
(Use Voucher Code: JMALL19)
---
Coming with both cold and hot water inlets, the washing machine was made entirely of plastic. The plastic body ensures that you don't get electrical shock accidents (due to the constant contact of the unit with water). For better longevity, the washing machine's plastic has been socially treated against rust.
We will not have fully talked about this machine if we did not mention the special detergent, softener and bleach dispenser compartment. Coupled with a cycle end buzzer that lets you know when the laundry is done, the unit comes with one of the most powerful spinners to get your clothes dry faster.
2 LG Twin Tub Washing Machine WM 9032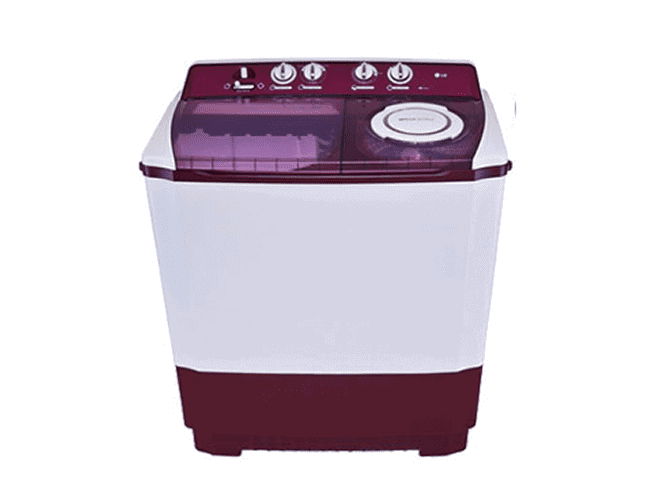 Having a capacity of 8kg, the LG Twin Tub Washing Machine WM 9032 is an even better choice for big households. This top loading unit uses a twin tub – one that is tasked with powerfully washing your clothes till they are sparkling clean, and the other to make sure as much moisture a possible is squeezed out of the fabric.
Speaking of the spinner, this tub of the machine has been developed with a Wind Jet Dry system for better efficiency. The machine was also developed as an energy-saving unit, making sure your power bills don't get driven up at the end of the month. To wrap it all up, a Rat Away technology ™, as touted by LG, is sure to keep the rodents away from your unit.
3 Samsung Twin Tub Washing Machine WT70H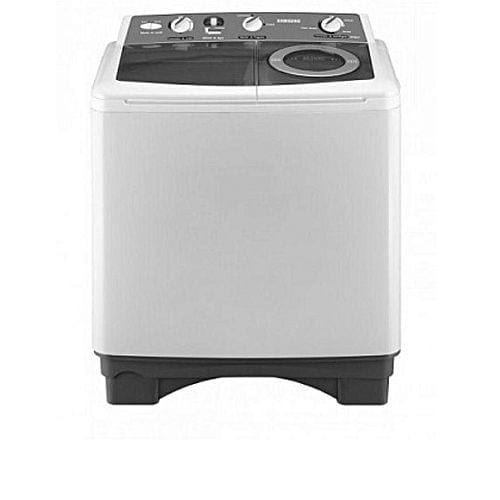 The Samsung Twin Tub Washing Machine WT70H is a thing of beauty to behold. The good news is that the unit is much more than just a pretty face to behold. What we find most appealing on this washing machine is the way it offers an extra of everything to those who want so much more.
For starters, the 7kg twin tub washing machine makes use of the top loading system on both washer and spinner. The washing unit was developed to wash your clothes with a Super Wash technology ensuring they come out clean – and faster than the average units too.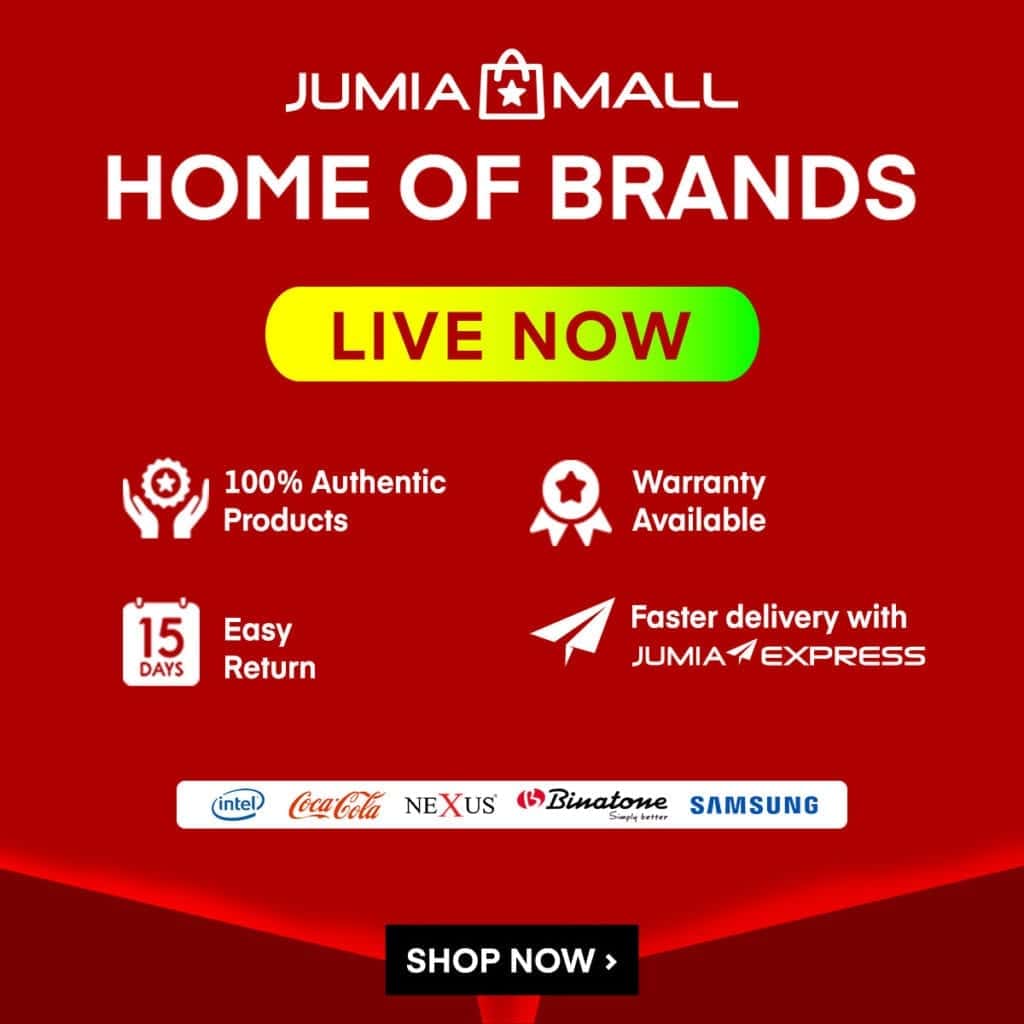 When it comes to drying, Samsung promises that their spinner – designed under the Air Turro drying system banner – will ensure your clothes are dried 30 – 40% faster than it would have been under normal conditions.
As if that is not enough, the washing machine is equipped with a two-way lint filter all built into the rust-proof fibre body. To those who want so much more, note that this appliance has an option for extra rinse, rinse hold and prewash. Likewise, the machine offers a wide selection of spin speed and wash water temperatures, all automatically
4 Midea Twin Tub Washing Machine 6kg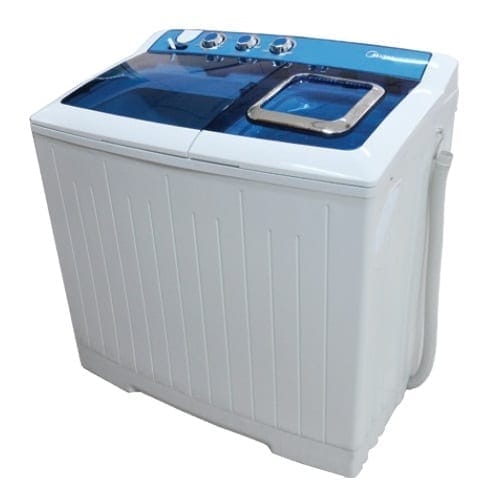 It might not look the part from the outside, but Midea's Twin Tub Washing Machine will comfortably hold a 6kg volume of clothes at once. That ensures you can spend less time and energy (both electrical and manual) on the laundry process.
The spinner on the other side of the washing tub can reach up to 1350 revolutions per minute – which is more than enough to get the most moisture out of your clothes before they go onto the line. Support for heavy and light washing means you can throw in bedsheets, duvets and curtains.
With different wash cycles to choose from, be rest assured that the unit will take care of just about any type of fabric you may have
5 HiSense Twin Tub Washing Machine WM-101WSKA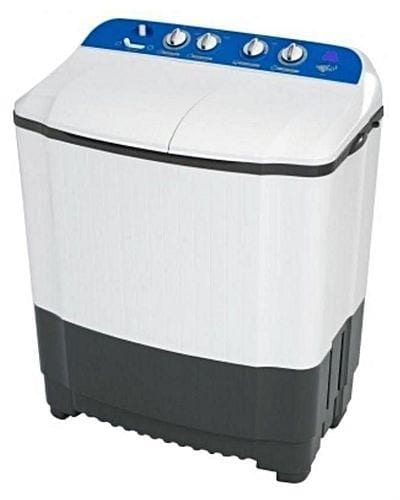 Looking for something that could handle more than 8kg of laundry at once? How about 10kg at a go? Then you will also agree with us that the HiSense Twin Tub Washing Machine deserves a seat on the list of the best twin tub washing machines to buy.
With exquisite design on the exterior comes support for three advanced wash cycles on the inside. The top of the unit is populated with easy to use controls for the user.
In addition to that is the consideration for water and energy saving technology, all directed towards better efficiency and management of your resources. Inside the washing tub is a big pulsator for high-powered washing. That way, even dirt on your innermost collars or hidden trouser areas will be gotten rid of by the washing tub.
With a massive wash capacity of 10kg, users will be pleased by the water selector option that the unit further brings to the table
In different shapes, sizes, designs and wash capacities, those are the best twin tub washing machines we think interested buyers should look at, they offer so much more than just being spinners and washers, and they are also from trust brand names. Combining those two reasons with a promise of great utility, there is no way you can go wrong with any one of these units.
Paschal Okafor
is
NaijaTechGuide Team Lead
. The article
Buying Guide: The Best Twin Tub Washing Machines 2018
was written by . The article was last modified:
March 11th, 2018