2018 is here and the first thing that comes to the mind of every entrepreneur is strategies to deploy for a better business result. Social Media is not left out and more importantly, INSTAGRAM BUSINESSES which has proved itself in recent times and is still doing more. It's simply amazing how the social platform "Instagram" that has trended over the years for the taking of selfies and photos of what you love the public to see has turned into an effective marketing tool.
Resounding and outstanding yet simple to use the platform is one place where you can now grow your business and aim high. As the years pass by, Instagram has caught the eyes of the general public due to its constant invent of inspiring features all for your success story.
2021 is here and one would think there are no plans from Instagram for business, but that's a resounding NO. Instagram for INSTAGRAM BUSINESSES 2021 has a lot bigger and better features designed to enhance the growth and sustainability of your business.
Are you amongst the thousands of entrepreneurs looking for answers to questions like -is there a way to easily use Instagram to promote your business? Can it really generate leads in no time?
Then you are at the right place. If you are searching for ways Instagram can promote your business this 2021 with over a billion active users in a very short while, then this guide is for you. Let's take your business to the next level by exploring the many features of Instagram in 2021 just for your success story.
Instagram ads stories your secret weapon –

Undoubtedly, 2017 was a year recorded for Instagram ads stories but this will make an essential part of your marketing strategy for 2018. The real trend in 2018 is using Instagram ad stories to reach your new audience enhancing a rapid growth of advertisement.

The retail game changed by Instagram shopping feature –

A long-awaited expectation from 2016 and 2017 though wasn't achieved in 2016 but slightly recognized in 2018. Instagram for business 2018 is a blast because this feature is 100% ascertained and is making wave giving your business the desired growth it requires. Shopping feature integration is being released to Shopify's wider user base this 2018. This feature allows users to tag their photo listing name and price listing in the same photo without you having to leave that page – "

work is done on the spot".

Shippable Instagram feed was hot and trending in 2017 but in 2018, they will become less important when the shopping feature is finally released to everyone.

Micro influencer Marketing – now trending –

Influencer marketing has gained popularity – all thanks to Instagram but in 2021 you won't be needing millions of followers to operate this trend. Micro influencer marketing is the next big thing on the line, a platform where you just need to have a significant number of followers and you are on the go. Unlike INSTAGRAM BUSINESSES influencers which have attained a sort of celebrity status, Micro influencer Marketing is an everyday consumer value which makes them more trustworthy and relatable.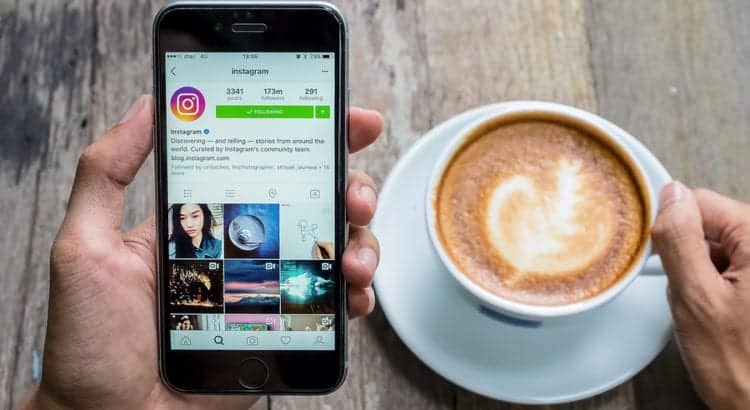 Instagram analytics – much needed attention –

Giving much attention to Instagram analytics this 2021 is simple understanding your audience and content. There are various analytic tools which help your post to do better in the algorithm which becomes so important as brands and influencers try to hack the algorithm to their advantage. These tools are a sure way to achieving greatness in your business.

Achieving a new homepage in 2021 –

This is simple yet big. Amazingly, your Instagram profile which you once comfortably used in the previous years become your new homepage – yes, it's that easy. Your INSTAGRAM BUSINESSES feed becomes as important as your homepage which makes you give in more attention and aesthetics. With these, your followers get to see your business popping up on their wall as there is no stress from them trying to search for your products. Interesting right?

Instagram post boost now a norm –

Just like the saying goes, the end of a thing is better of than its beginning, no doubt why we are advised never to judge a book by its cover. Going down memory lane when Instagram was first introduced in 2012, we all felt it was a pay-to-play platform. Looking down the years, Instagram has stood out to be of great importance making it uncomfortable for any business without a homepage on its platform. 2021, just like every other year hold the same thing except for a little drift. Instagram for business 2021 has created an opportunity where you can smoothly run your own campaign. Promoting INSTAGRAM BUSINESSES post ads is just as simple as posting on Facebook. Start advertising your service with just a post and at ease – mind blowing I guess?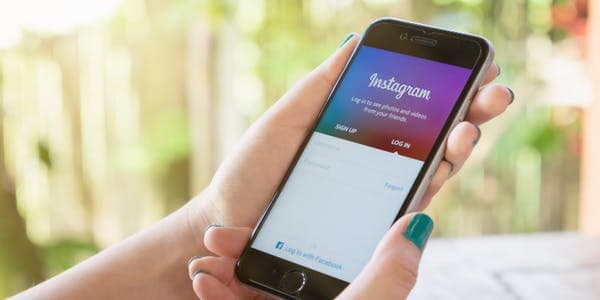 UGC (User Generated Content) will trend – User-generated content will be a trending and hot topic for INSTAGRAM BUSINESSES in 2021. An increase in UGC will definitely give rise to the digital right. Now let's know what digital right for Instagram is all about. Simply put that digital right

is seeking permission and getting approval from customers to report their UGC. All brands using this social media platform will have to pass through this process hence, reducing the risk of the unauthorized post as well as irrelevant content. Through this measure, publishers can also block post from unauthorized source as well as monitor activity directly on their homepage.
Instagram for business 2021 has a lot in store for entrepreneurs. This newly improved app is bent on revitalizing and improving your business venture taking it to the peak. How does it feel making your business known to the world?
This is indeed a great feeling. Instagram for INSTAGRAM BUSINESSES 2021 is a superb and unique feature you would not want to miss. Don't be left out in the world of business, your journey to great height starts today. To learn more about Instagram visit SocialConnection
Related Topics
Paschal Okafor
is
NaijaTechGuide Team Lead
. The article
Instagram for Businesses 2021
was written by . The article was last modified:
March 13th, 2021