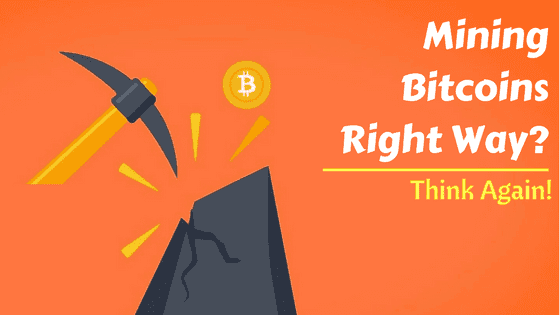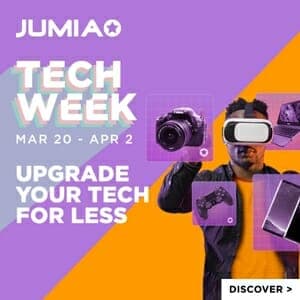 Cryptocurrencies are more mainstream today than they ever were in the past! With parliaments around the world discussing and debating on cryptocurrencies and the Blockchain technology, the digital economy revolution has begun to peak. An increasing number of people are now aware about Bitcoin than they were in the past. This is leading to a rise in Bitcoin mining as well.
Bitcoin mining as an activity has been picking pace. While miners are looking towards mining as an opportunity to generate income, there are many who are pointing it out as a threat to the environment. Regardless of the controversies, Bitcoin mining continues to increase even as cryptocurrency markets go through a period of bloodbath.
A Quick History of Bitcoin Mining
Over the years, Bitcoin mining has evolved. From being something that you could do simply using your CPU's processing power, it evolved to GPUs, which were much faster and generated better income for the miners. Then came GPU rigs, which were then followed by the ASIC devices. ASIC, which stands for Application Specific Integrated Circuit is the current standard for mining Bitcoins. These ASIC devices too, get upgraded almost every year with a stronger mining power. Companies such as Samsung too, have begun developing ASIC devices now.
Best Bitcoin Mining Tips
 While the cryptocurrency prices continue to fall, let us take a quick look at some of the best Bitcoin mining tips and tricks that will help new and novice miners, as well as aspiring miners to make the best mining decisions.
Calculating your Reward vs Risk Scenario
The first thing that most people know about cryptocurrency mining is that it is an investment-heavy task. Cryptocurrency mining involves large investments as the mining devices tend to cost thousands of dollars. While this is a one-time investment, the other costs involve electricity consumed in mining as well as the electricity consumed in keeping the mining devices cool.
Hence, it is critical to calculate the rewards before you even begin cryptocurrency mining. You can make use of various cryptocurrency mining calculator tools to check your rewards vs risks scenario. Moreover, the current price of Bitcoins is also considered in this calculation – which gives you the most accurate profit/loss result even before you begin to mine.
In addition to this, it must also be kept in mind that Bitcoin mining is an activity which is programmed to get harder with every passing day and block rewards tend to reduce by 50% every four years. This should also be considered before making a final call on starting off with a Bitcoin mining activity.
Choosing the Perfect Mining Devices
Once you have assessed your risk vs reward scenario using a cryptocurrency mining calculator or a BTC mining calculator, the next thing is to purchase the mining devices. ASIC devices, as mentioned above, are the norm these days. Choosing the perfect mining device is critical. The mining device that you go with has to be of the latest, modern standards so that it does not get outdated soon. However, you also need to consider the amount of electricity that it would consume and the heat that it would generate. The hash rate efficiency also needs to be considered. It is after keeping all these factors in mind that you should finalize on the Bitcoin mining hardware device of your choice.
Selecting the Most Suitable Wallet To Store Mined Currencies
To store your mined cryptocurrencies, you need to have a cryptocurrency wallet. Before finally deciding on a wallet – you need to look through multiple wallets and check out all that they have to offer. Sometimes, wallets tend to put some restrictions or may charge you a high transaction fees. There are other wallets which are relatively unsafe and may have security related issues. Always research about the wallet you are going to store your currencies in. You might also want to check out an alternative to online wallets – hardware wallets, which are physical devices where cryptocurrencies can be stored!
Choosing the Best Software For Bitcoin Mining
A Bitcoin mining software is also needed in order to run mining operations smoothly. This mining software acts as the interface between your computer and your miner and allows you to monitor various mining statistics. It shows you the power being consumed, total mining reward and other reward related statistics, as well as how the miner has been performing. These software also tend to show heat-related information about the device so you'd know when your miner is heating up. We'd recommend trying out multiple mining software before finalizing on one that suits your needs the best. 
Joining the Best Bitcoin Mining Pool
Bitcoin mining is an energy intensive process and it is a hard task for a user to do individually. It is hard in terms of electricity consumption as well as the cost involved. Hence, miners get together and form 'pools' of Bitcoin mining operation where they pool-in their mining power and distribute the rewards.
Selecting the best mining pool can be quite a complicated task because there are many fraudulent mining pools. Due diligence is required before finalizing a pool. Various factors need to be checked out, such as how long the pool has been running for, how many people are using the pool, the mechanism for reward distribution that they are using, the minimum payout, the fees charged by the pool, etc.
Related Topics
Paschal Okafor
is
NaijaTechGuide Team Lead
. The article
Are you Mining Bitcoins the right way? Time to think again
was written by . The article was last modified:
May 21st, 2018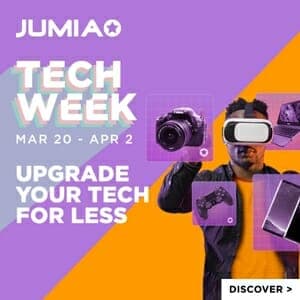 NaijaTechGuide may receive financial compensation for products/services purchased through affiliate links on this site. See
full Affiliate Disclosure Here