While shared Hosting has been the traditional method that businesses have been using for hosting, Cloud hosting has been increasing in popularity over the years due to its flexibility and scalability. In this article, we will explore the best cloud hosting providers in 2023, highlighting their key features, performance, pricing, and customer reviews.
Cloud hosting is a modern type of hosting that combines the cost effectiveness of shared hosting with the flexibility, reliability, and scalability of VPS Hosting. Though like shared hosting multiple websites run on one server in cloud hosting, but each website runs on a virtual server with its own resources allocated to it.
For example, with shared hosting a boost in the traffic of one customer will negatively impact other customers who have their websites installed on the same server. However, with cloud hosting each customer gets a virtual software server where their websites run with resources like CPU and RAM allocated.
This means that even if a customer uses more than their fair share of server resources, other customers are guaranteed their allocated server resources.
It also involves multiple websites sharing multiple servers, with each website or hosting account running on multiple hardware servers creating redundancy for more reliability and security. Well, you can clearly see why cloud hosting trumps your traditional shared hosting.
So, if you are ready to take your business to greater heights with the power of the cloud, keep reading and discover the best cloud hosting providers that will meet your unique needs.
Best Cloud Hosting Websites In 2023
Here are some of the best cloud hosting providers to consider in 2023
1. Hostinger Cloud Hosting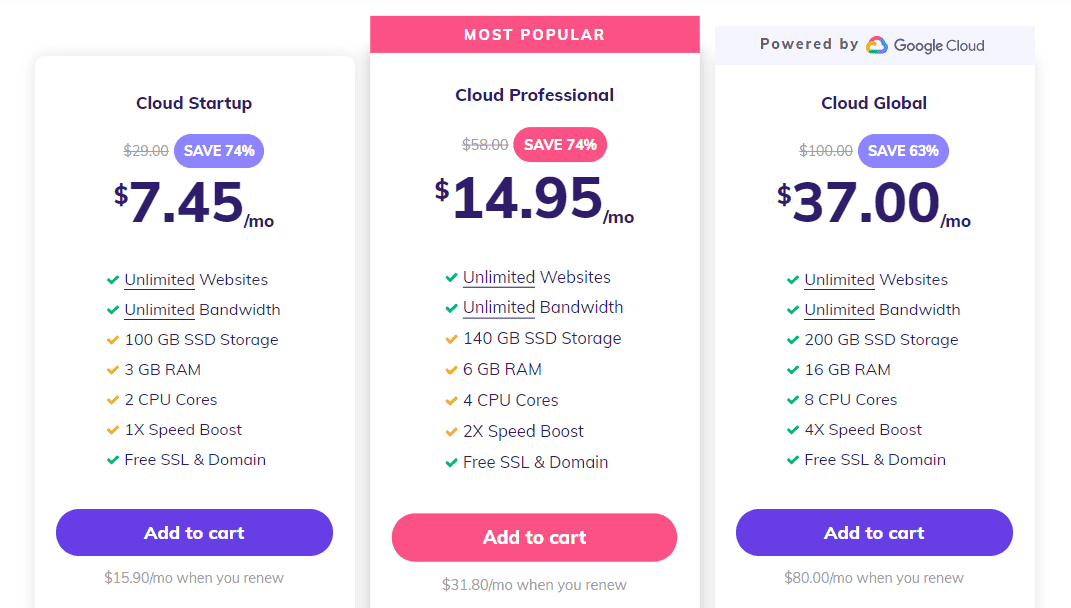 Hostinger offers some of the most affordable web hosting services. Their cloud hosting is very competitively priced starting at around $9.99 per month for the first term and $18.99 subsequently.
All plans offer unlimited websites and unlimited bandwidth with CloudFlare integration, daily backups, and dedicated IP address.
For details of the various plans and what they offer as well as the pricing, Click Here.
2. HostGator Cloud Hosting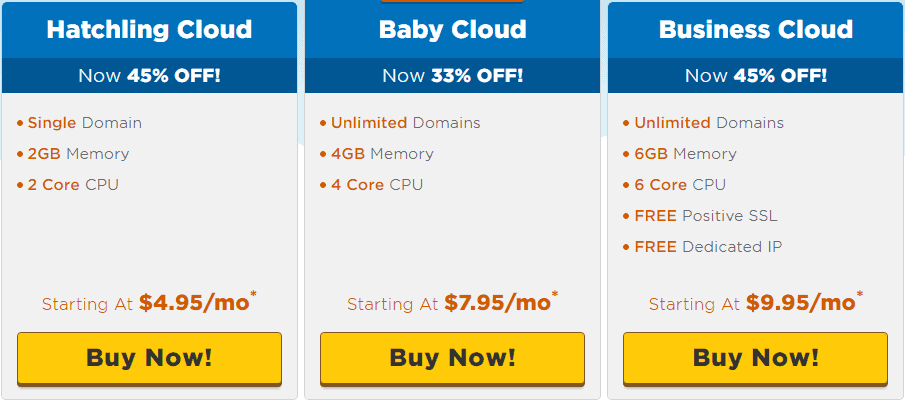 Hostgator is a renowned name in the hosting community, and if there is anything synonymous with HostGator's services, it has got to be affordability. The HostGator Cloud Hosting is not any different.
In fact, not only is HostGator one of the best cloud hosting websites to use for your next business website, it is budget friendly and perfect for small businesses. If you are looking to migrate from regular hosting to cloud servers, HostGator's hosting won't be a bad idea.
Cloud hosting by Hostgator is characterized by reliability, scalability, easy-to-use interface, speed, and high uptime rating. Price starts at as low as $4.95 per month for the hatchling plan that supports just a single domain.
For more value for money, you can go with the Baby plan that costs as low as $6.57 per month. For details of pricing and plans, Click Here.
3. Liquid Web Cloud Hosting

Liquid Web offers many web-hosting services and its cloud hosting service is operated as "Cloud Dedicated Servers". Some features of Cloud servers by Liquid web include availability of InterWorx, Plesk Web Pro, or cPanel Pro, the creation of sub-accounts to manage individual websites separately, easy-to-link cron job, easy and flexible backup solutions, one-click installation to the latest CMS (WordPress, phpBB, Joomla etc.).
For as low as $149 per month, you can host your website on Liquid Web's cloud dedicated servers. This services also offers 5TB bandwidth with free CloudFlare CDN.
Another great feature from Liquid Web is that it comes with autoscaling, which means more resources can be allocated to you on the fly if your website requires more than its allocation.
Of course, you will have to pay for the extra resources separately. For details of plans and pricing, Click Here.
4. Cloudways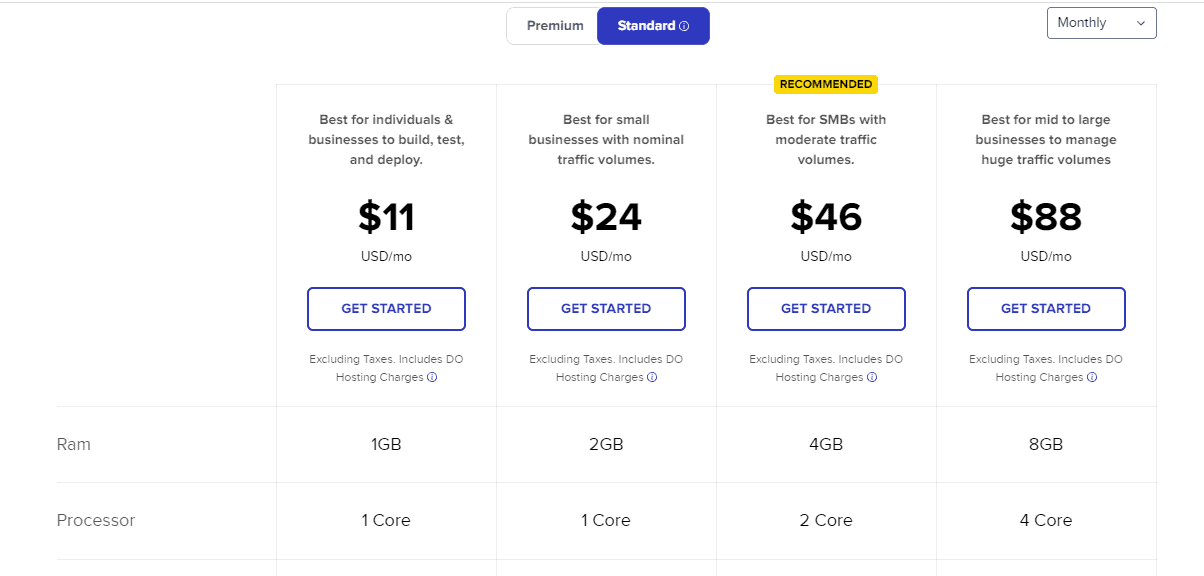 Aside having one of the fastest hosting speed, Cloudways Managed Cloud Hosting is optimized for performance with built-in content delivery network (CDN) provided by Cloudflare and advanced cache.
In addition, you can choose from three popular cloud providers: DigitalOcean, Google Cloud, and AWS. You get free SSL certificate, automated backup, staging environment, as well as 24/7 expert support. Cloudways offer one of the best cloud hosting services.
Price starts at $11 per month and can go all the way up to $285 per month depending on cloud provider you choose. DigitalOcean plans are more affordable compared to AWS and Google Cloud. For details of pricing and plans, Click Here.
5. SiteGround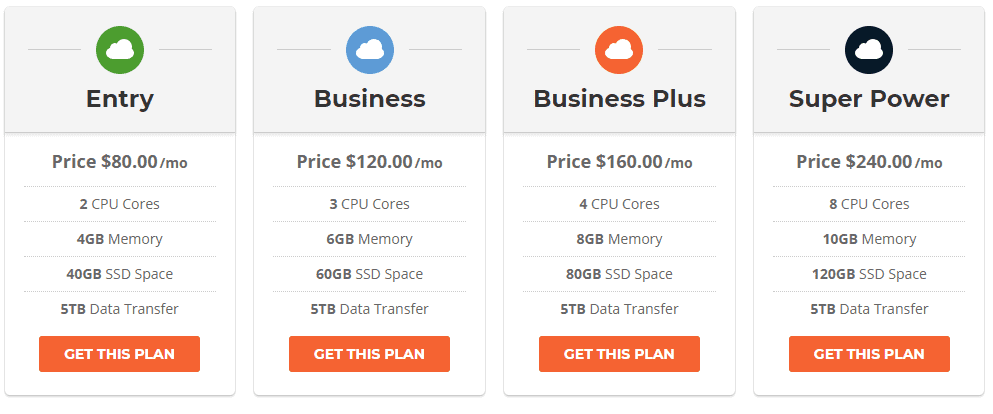 SiteGround is one of the best cloud hosting providers in the world. The company delivers flexible and auto-scalable cloud hosting technology for your business. SiteGround is ultra fast and, interestingly, comes with "24/7 VIP support" included in whatever plan you subscribe to.
SiteGround's plans are quite expensive – "Basic/entry plan" is the least expensive (costs $80 per month). For details of pricing and plans, Click Here
6. DigitalOcean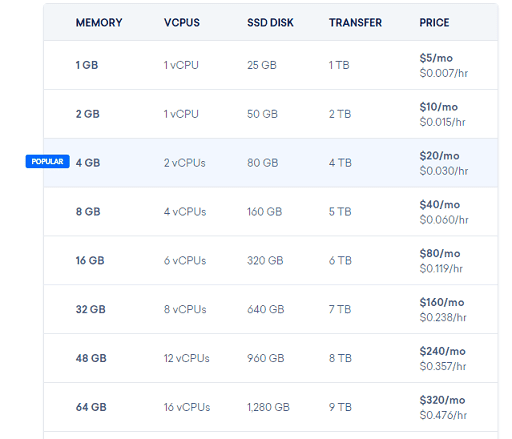 DigitalOcean is yet another popular and efficient cloud hosting platform to use for your business in 2022. About four years ago, DigitalOcean was ranked as the 9th most popular hosting platform in the world.
If that feat isn't enough to convince you about DigitalOcean's credibility in hosting services, maybe the fact that startups like Slack, Splunk, Wework, Docker, and GitLab use DigitalOcean's cloud hosting will.
DigitalOcean is not your everyday web hosting company. They are focused on cloud hosting and nothing else. There are also have loads of plans ranging from just $5 per month to up to $960 per month, making it one of the best cloud hosting providers if you just want to pay for what you need. For details of pricing and plans, Click Here
7. A2Hosting

A2Hosting is a popular platform that has been offering hosting services for a long time. In September 2013, A2Hosting went to the 'clouds' and began cloud hosting.
Few years later, A2Hosting self-acclaims its cloud hosting services as 20 times faster than the competition. Their service is good and quite affordable – perfect for small businesses. For details of pricing and plans, Click Here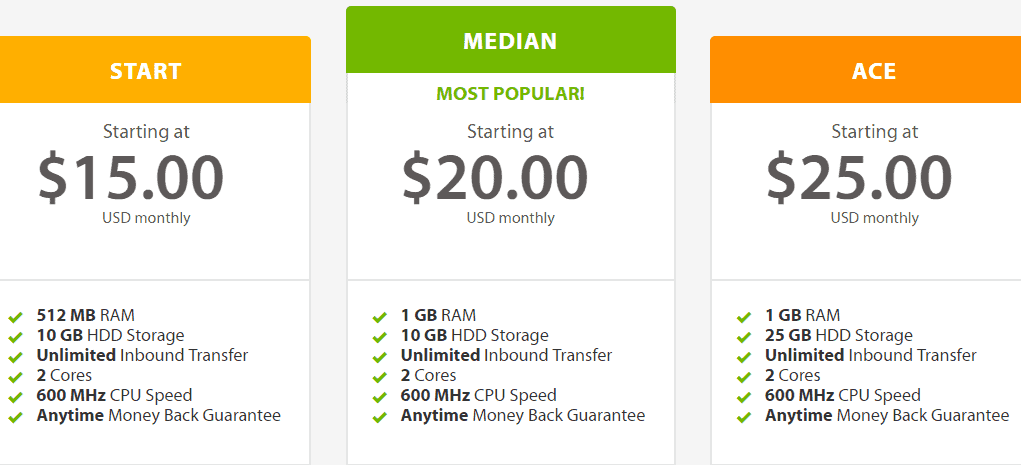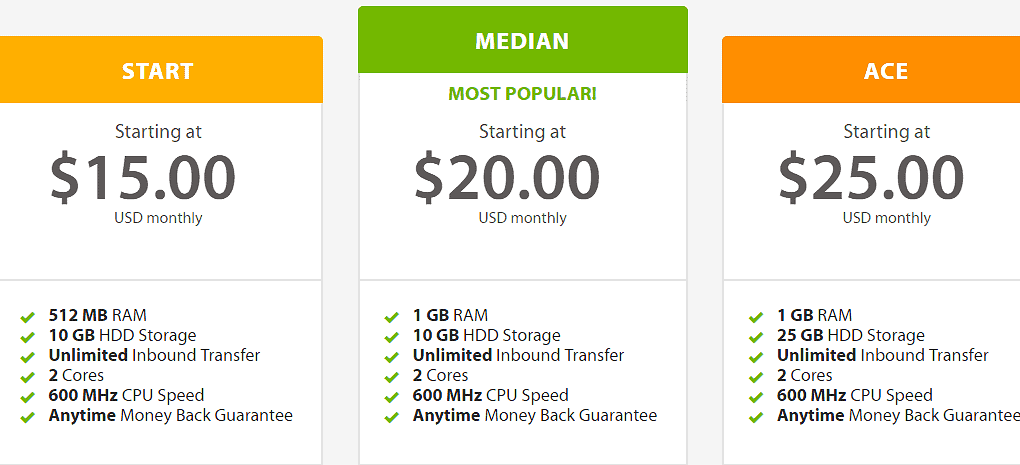 8. DreamHost

DreamHost is another company with one of the best cloud host services — servers that scale automatically, and speed like no other. DreamHost's pricing plans are flexible as they all come with 100 GB of block storage, free bandwidth and you only get charged for up to 25 days in a given month; the rest of the month free.


The above are some of the best cloud hosting providers out there. You can visit their official websites to learn more about each company and their services. For details of pricing and plans, Click Here.
If you need more flexibility, take a look at our recommendation of Best VPS Hosting and Best Dedicated Server Hosting.
Looking for a good Managed WordPress hosting for your blog or WordPress website? Checkout our recommendation of Best WordPress Hosting.
Hint: A good number of the best cloud hosting companies below also provide the best web hosting services.
What is Cloud Hosting
Cloud Hosting is a more flexible type of computing that rests on sharing multiple resources rather than a local server. Just like regular (shared) hosting that places your website on a server, it also has your website in a server but each account is run on a virtual server with resources allocated and guaranteed leading to more reliability. It may also also involve multiple servers that form a cluster – a cloud.
However, like shared hosting, it comes with its own individual perks, and comeuppance. Some marquee advantages and trade offs over the traditional web hosting includes: scalability and virtual infrastructure, multiple servers working as a unit, reliability of servers, slim zilch chances of information loss in the case of a server breakdown, flexible (and more reasonable) billability, etc.
It is safe to say that the hosting environment is changing, prompting many to seek modern and reliable setups for their businesses, and look into the juicy benefits of cloud hosting – and that's cool. The many advantages of cloud hosting over other types of hosting have, undoubtedly, spiked the interest of many website owners and businesses.
Related Topics
Paschal Okafor
is
NaijaTechGuide Team Lead
. The article
Best Cloud Hosting Providers in 2023
was written by . The article was last modified:
July 21st, 2023