In this age and time, losing one's smartphone can qualify as one of the most horrifying experience to pass through. Although the phone might be inexpensive and replaceable, the magnitude of relevant and sensitive information on the device (which may fall on the hands of an individual with sinister intentions) cannot be recovered — except you have it backed up somewhere else.
iOS devices like the iPhone 13 Pro Max and iPhone 12 Pro Max are the focus of discuss here and you know for sure how expensive any device with a half-bitten Apple logo or emblem can be.
So, if the loss of (sensitive) information don't bother you, the loss of the a pricey investment such as an iPhone or an iPad should — reason why you should have a contingency plan in the case of an iPhone/iPad mislay or theft.
"FIND my iPhone" is great, but not enough.
The following apps are some of the best tracking, phone locator, and anti-theft apps for iOS platform for easy tracking of a missing iPhone or iPad, remote device access and data wipe. Note that these apps have to be installed and enabled beforehand on the device to be useful.
Some of these apps are free to download and use, but some require periodic payments. Irrespective, they all possess required qualities a good phone tracking and monitoring app and can be used to recover your missing or stolen iPhone and iPad.
Top 5 Anti-theft Apps for iOS

1. mSPY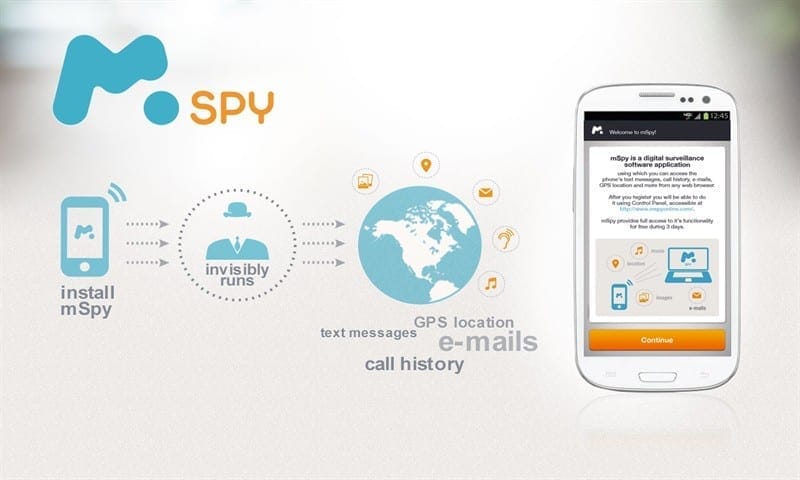 mSpy is an "unrivaled" all-in-one anti-theft solution for smartphones. mSPY can be used to track and monitor your iPhone/iPad and any other iPhones, as long as you have the phone's required iCloud information.
It works perfectly on both jailbreak and non-jailbreak iPhone — although the developers says that you will need to jailbreak your iPhone to get the most out of all of the advanced features of the app.
mSPY also supports Android devices and also considered as one of the best Android anti-theft apps out there. You will need to pay a monthly (or yearly) fee to use mSPY's tracking and phone monitoring services as it isn't free.
While, mSpy is usually used to track other people's phone to see what they are doing, if you put install it in your own phone it will give remote access that will enable you see the location in the case of theft.
You will also be able to see all the activities of the thief including see their test messages and their chats on social media and messaging apps.
More details about using mSPY on your iPhone on mSPY's official iPhone Spy website.
2. PREY
Prey is another good phone monitor and tracker for iPhone and iPad. It is also a better 'Find my iPhone" alternative. The Prey AntiTheft app is free to download on from the App store and you can track up to 3 devices from a single account.
In the case of a stolen device, Prey doesn't just send you GPS coordinates of your iPhone, it also remotely takes picture of the person in possession of your iPhone or iPad using the front and back camera and sends it to your email.
The photo will be taken silently so that the holder will not know what is going on. This is one of the best anti-theft apps for iOS.
3. Lookout Mobile Security

Lookout is another recognized and effective phone tracking app for iPhones and iPads. Some standout features of the Lookout app include automatically generated emails which are triggered when your SIM card is removed from your device or your phone is put in Airplane Mode.
Interestingly, the Lookout app doesn't just support phones running iOS only, it also support iOS accessories like the Apple Watch. The app is available on the App store and is free to use, though there is a premium version with extra anti-theft features.
It can also handle remote wipe of your phones deleting all your data from the phone. This ensures that your valuable information does not get to the wrong hands.
4. FlexiSPY
FlexiSPY is a powerful iPhone tracking service and a "spying" app. It is quite on the high-end side in terms of efficiency and pricing. To use FlexiSPY's services to monitor or track your device in the case of theft or no theft, you will require at least $60 every month.
That is a somewhat non-reasonable price to pay to monitor a device but depending on the information present in your device, it might be worth the investment. FlexiSPY is designed to remotely help you see everything that's happening on an iPhone from the comfort of your arm chair.
With FlexiSPY, you can:
Monitor and track more than one iPhone
Remotely open your phone's microphone
Listen and record live phone calls as they happen
Track your iPhone's location and replay its historical movements
Spy on over 11 popular iPhone messaging apps, including WhatsApp, Facebook Messenger, Viber, Skype, Hangouts, Tinder, and many more
From the above features and the price of the service, it is obvious that FlexiSPY's monitoring and tracking is not best suited for individuals — rather, for businesses.
5. Find my iPhone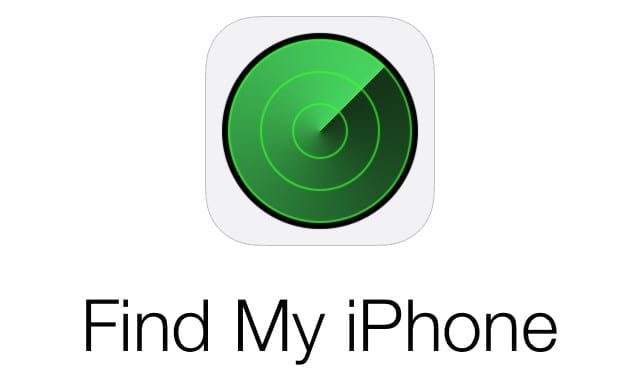 Although I mentioned earlier that Find my iPhone isn't enough, it has, however, proven to be effective in recovering stolen or lost iPhones and iPads.
Find My iPhone is Apple's official app for tracking missing iPhones and iPads and with the app, you can:
Remotely lock your device with a passcode.
Remotely display a custom message on the lock screen of missing device.
You can remotely erase all content and settings on your device (only Find my iPhone can do this on an iOS device).
View your current location and the location of your missing device on the same map.
While Find my iPhone comes with some unique capabilities for successful tracking of a missing device, it lacks some features like remotely recording audio, remote image capture, lacks support for Apple Watch etc.
Have you ever used any of the apps listed above to track and recover your missing iPhone or iPad? Hop you found our list of best anti-theft apps for iOS useful? Is there any other iPhone monitoring app you recommend and think should be on this list? Tell us in the comments box — we'd love to know!
Related Topics
Paschal Okafor
is
NaijaTechGuide Team Lead
. The article
Top 5 Anti-Theft Apps for iOS (iPhone and iPad)
was written by . The article was last modified:
May 13th, 2022