Using event tech tools can help you manage your conference effectively, provide insights, improve audience participation or engagement and increase the market value for your conference and the brand.
This is why a lot of event organizers in Nigeria are beginning to look out for event tech tools that can help boost their conference or any other kind of event.
Here are some of the event tech tools you can use at your next conference…
Phone Chargers Station
This event tech tool is a sleek, simple and secure smartphone charging station for public places, tradeshows and business summit events for unlimited charging sessions during the event.
This equipment can be placed at an easily accessible location for the event attendee and in such a place that will not cause distraction or rowdiness at the conference.
Attendees can leave their phones to charge while the event is going on. To check the status of your device, read messages as many times as you want, you just need to swipe your cards which will serve as your key to access the phone charging station.
The card may be issued by the event organizer or it may be any standard credit/debit card if it is a paid phone charging station services. There's a LED in each chamber that will glow green to indicate a fully charged device. It can be customized to suit any event to promote the brand organizing the event.
- Advertisement -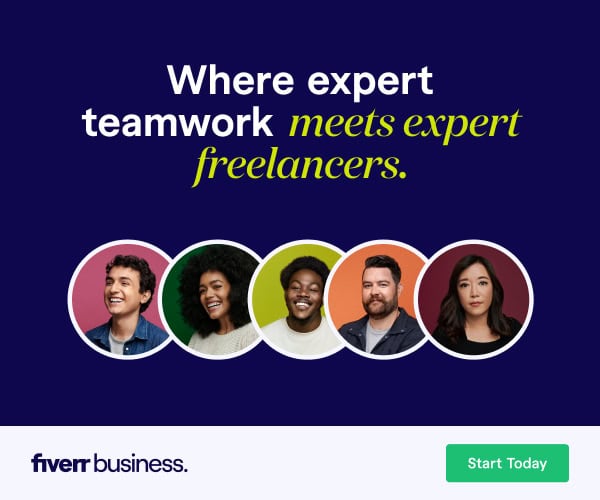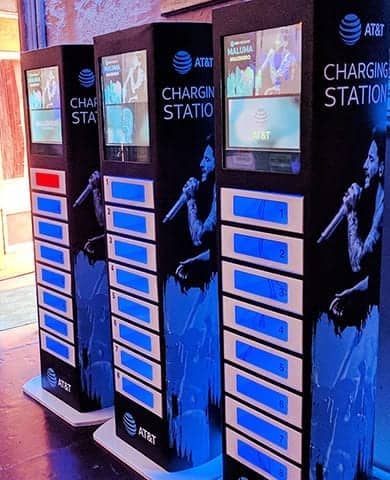 This event tech tool is a multipurpose user-friendly technology for events, first of its kind in Nigeria! It is the fastest way to engage and entertain attendees at the conference and increase online brand awareness.
Allevents Selfie Mirror Photo Booth is the latest Photo Booth! It is perfect for Corporate, Weddings, Birthdays, & Concert Events.
This full-size interactive touchscreen photo booth captures full-length photos, instantly prints pictures and gives users the additional option of sharing instantly online to their individual social media accounts.
The equipment comes with amazing features that make it more fun to take pictures with friends at any event while boosting the brand awareness and association when they share their experience with loved ones live on social media and other mediums.
- Advertisement -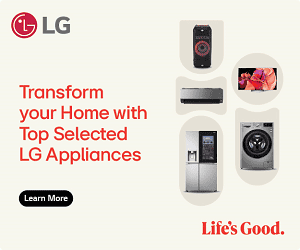 This event tech tool can be used to get the analysis of the demography of the attendees and know how to better prepare for your next event. You can also use this collated database to send thank you emails after the event.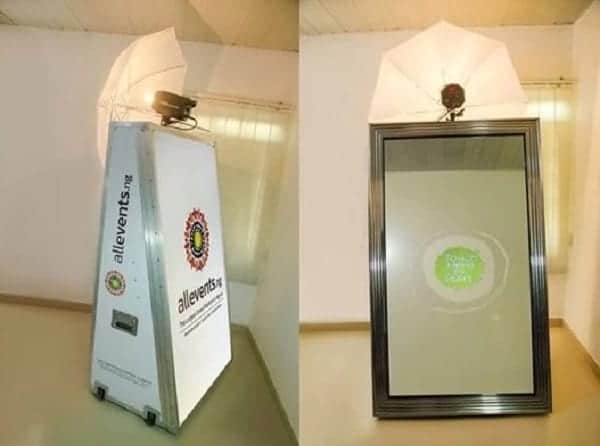 CatchBox
Want your audience at the conference to participate more during the event? Use a CatchBox. This event tech tool is a fun and engaging microphone specifically designed for audience participation.
Instead of the regular way of passing around a stick microphone which may make a weird sound when passing across to the attendee during the event, just use a CatchBox which has gotten rid of those noises and makes audience participation fast and easy.
It is a very easy way for attendees at the conference to spontaneously ask questions, make comments or join discussions. This event tech tool is good for breaking the ice and lightening the mood of attendees at any Nigerian event. Think someone should make a comment, just throw the catch box at them.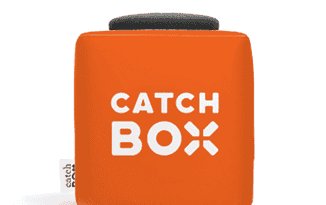 Unmanned Aerial Vehicles (Drones)
Drones have completely revolutionized the way events are experienced by people and the way these experiences are documented.
This event tech tool can be used as event surveillance to track crowd movement, ensure protect and detect any potential threat to the safety of the conference-attendees before they even get to know about it.
Apart from surveillance which the equipment is used for, it can also be used for live streaming of an event, giving viewers a various aerial view of the venue and create a new kind of experience for them.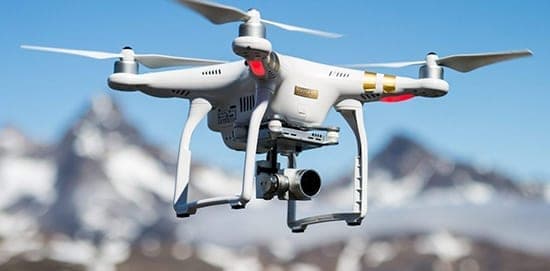 Loopd
This event tech tool is an app that uses Bluetooth low-energy beacons to provide a variety of location-tracking tools for both the conference organizers and attendees. This allows exhibitors to interact with event attendees as well as get traffic information about the attendees and follow up with them.
As event attendees, visit exhibitor booths, attend education sessions, and meet other attendees, the system tracks those movements and saves the information. Event organizers can also get data about traffic flow, engagement, amount of connections made for attendees and exhibitors.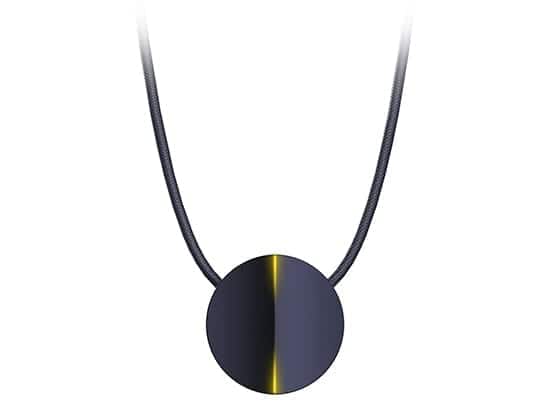 Digital Guest Check-In System (BoomSet)
Eliminate the headache you get when you have to do a real-time check-in of all guests and attendees at your conference with BoomSet App.
This event tech tool allows event organizers to manage and track all event attendees completely eliminating the manual method of checking in event attendees.
Audience Engagement System (Glisser)
Welcome to the world that that makes presentations instantly interactive and shareable, many thanks to Glisser an audience engagement system that makes conference presentation more interactive. Say goodbye to those endless boring presentations with the event tech gadget. Speakers can use this app system to instantly send polls to the audience and display the results. Event attendees can also submit questions anonymously to speakers and also vote on the questions that have been asked. It also has social sharing options so speakers can automatically share slides to Twitter as they present.
About the Author: Allevents.ng is the largest event platform in Nigeria and the only website till date that is solely dedicated to the event in the three most spoken local languages in Nigeria (Hausa, Igbo, Yoruba) apart from the official English language. Promote an event, sell tickets or buy tickets online through allevents.ng. A platform that helps your event attendee to grow. Visit Allevents.ng
Related Topics
Paschal Okafor
is
NaijaTechGuide Team Lead
. The article
Event Tech Tools you should Consider for your Next Conference
was written by . The article was last modified:
March 10th, 2021