Nowadays, everything you have in your home can be connected to your phone. This ranges from your robot vacuum cleaner to your fork.
You can now connect your fridge to the internet and let it play your favorite song. Technology has improved so much that now jobs around the house can be accomplished whilst you are chilling on the couch.
In addition to this, with voice assist, you can order the groceries or make online shopping easier. Thus, you never have to do anything that requires too much bother.
However, where do you begin? Companies have created so many smart gadgets that make it difficult to choose what product is required where.
Sure, a smart home doesn't have to be full of gadgets, but you do have to remember that these products are an investment rather than a meaningless purchase. In fact, in a Business Insider article, it has been noted that 24 billion gadgets will be installed globally by 2020. Thus, we see an increase in demand.
So, what are these gadgets?
Voice Assistant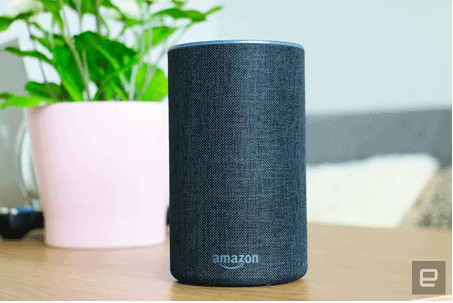 In order to fully control these gadgets with ease, you need to have a voice assistant. This will eliminate the need for having a phone constantly in your hand.
Additionally, you can also set alarms, order takeaway and google search whatever you want. With a simple voice command, you will be able to dim the lights, set the shower, and even warm up the toilet seat before you get to the bathroom.
If you are seriously considering purchasing such a product, you should look in the Echo family. These speakers will allow you to make phone calls with video and it even lets you watch your TV show. These are the pros and cons of such a product:
Pros:
- Advertisement -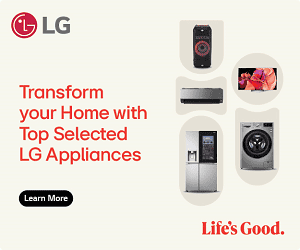 Automating your life gives you more free time that you can spend with your loved ones. With a simple "Good Morning Alexa" your virtual assistant will start your coffee machine, and it will start preheating your oven.
It's able to release you from your daily chores. If you're not a big fan of cleaning, you can command your assistant to start the robot vacuum cleaner and even your robotic lawn mower. Thus, you no longer have to worry about doing a lot of manual work.
It's practical for the elderly. Since it's so smart, it will remind you to take your pills, and it can set alarms by itself. Thus, someone who is suffering from diseases such as Alzheimer can benefit greatly.
Cons:
The only bad thing about this is the fact that it limits your movements. Having everything done for you is great. However, are you exercising daily to make up for it? You need to stay healthy somehow, and if you're not cleaning, you should spend a few minutes extra at the gym.
Smart Lock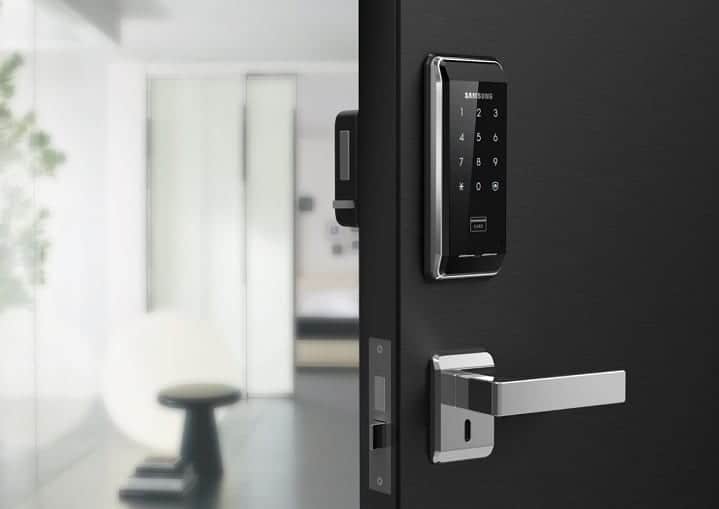 A smart lock will keep you safe, and it will bring convenience. It will completely remove the need for keys and key locations such as a fake rock and a doormat.
Seriously, it's very obvious that the rock in your garden that hides the keys to your precious home looks very fake. You will be able to install it within seconds, and it provides a peace of mind right after.
Some models are so smart that they can detect you when you are close, and it will start opening the door for you. In addition to this, you will be able to unlock the door for someone even if you're miles away. As long as you are connected to Wi-Fi.
Pros:
The convenience it brings is astonishing. You no longer have to worry about the pain of losing your keys and wasting a long time to get another one. Around 2 million people are rescued by their local locksmith. Don't be one of those people.
Smart locks are much safer than the usual locks because it's impossible to override the system. In addition to this, you cannot break them as they are made from heavy-duty materials. As well as, it triggers an alarm and a notification to your phone. Take that James Bond.
If you have visitors and they need a code to get in, you can give them a code that lasts for 24 hours. After the timer runs out, they can no longer enter the home with that PIN code.
Cons:
Some brands will not allow you to install the smart lock yourself. Someone from the company will show up, and they will do it for you. Whilst this is a pro, it's also not very convenient as you will have to wait around for that person to show up.
Robotic Pool Cleaners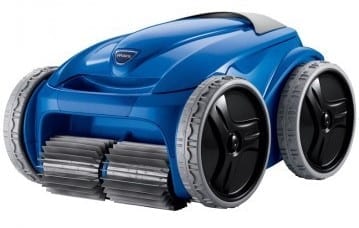 These have been created with award-winning designs. They only weigh a few pounds, and they have a tangle-free operation. You can set the options that are suitable for your needs, and you can go on with your day.
They can work with pools that are up to 50 ft in length within a few hours. The powerful brushes will be able to remove Algae, bacteria, and biofilm. No one wants to enter a pool that has a weird green, and it smells funny. With this product, you will ensure that your pool will be squeaky clean without you having to do any manual work.
Pros:
All of the models are able to run a smooth operation. In addition to this, they run very quietly, thus, it's very unlikely that you will disturb your neighbors whilst the gadget is running its course.
It removes the use of excessive chemicals that can throw the water balance overboard. Thus, you no longer need to use excessive amounts of chlorine or any other dangerous chemical that can be very bad for the skin.
These are much more effective than human hands. It will effectively remove any debris without too much power consumption. Any other tools will require you to empty out the water first, or they require you to do a lot of scrubbing. Robotic pool cleaners will remove these needs.
Cons:
The only setback that they have is the fact that they cost few hundreds of dollars. Thus, if you're not looking to spend any more money, this isn't a gadget suitable to you. However, if you want a smart home, this product is a must-have.
Related Topics
Paschal Okafor
is
NaijaTechGuide Team Lead
. The article
Gadgets that turn your Home into a Smart Home
was written by . The article was last modified:
July 25th, 2018