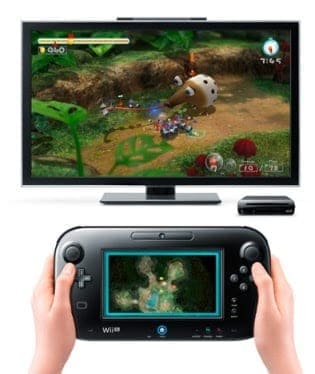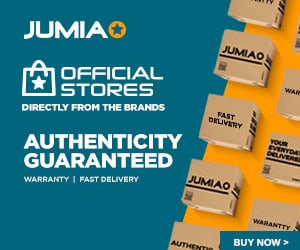 Gaming is one of the most widely known forms of entertainment, especially among the teenagers. While Nintendo, Microsoft, and Sony have a massive market of happy customers, other companies such as Sega, Atari, together with some others have also been struggling to do something big in the gaming console market.
With a lot of new gaming consoles available in 2018, it's challenging to choose which ones are suitable for you and your family. Few of the bigger competitors in the gaming market bring the topmost definition of possible 4K resolutions, providing stunning displays that capture each detail of the action.
Other gaming consoles are simpler and emphasis more on first-party title functionality and games. Depending on the person you want to get it for, there are some fantastic gaming console on the market at the moment for just about anyone.
Want to give yourself a treat with one of the superb consoles in 2018? Perhaps you are just trying to find your way back into gaming but don't want to spend a lot of money? Or, you are probably searching for a gaming system which you can always take with you on the go – essentially, if any of the above statement is true, and you're thinking of buying a gaming console this year, then we're here to assist you in choosing one.
In this article, we'll unveil to you a list of top best gaming consoles 2018 – you will find the current best gaming consoles that consider all the above-mentioned possibilities and make it super easy to decide.
5 Gaming Consoles You Should Really Consider in 2018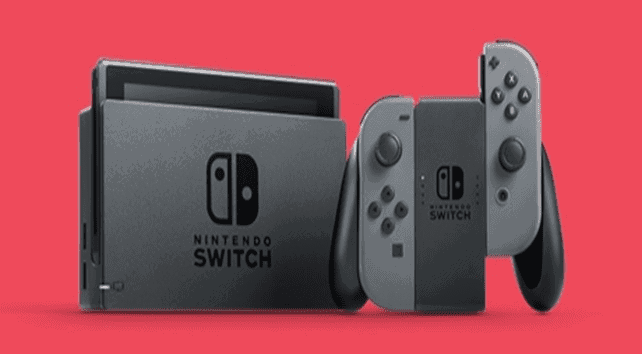 Upon its first launch, the Nintendo Switch presented itself as a mobile gaming system that you not only could play at home on your television set but can equally be carried along and played anywhere you go.
Nintendo's groundbreaking console makes playing on the go pretty easy and straightforward – and also features a disassembling controller that has split screen options, to enable you to also play it with your friends.
Furthermore, the Nintendo Switch has about 50 3rd-party publishers partnered for the development of its future games. Hits like Mario Odyssey, the Legend of Zelda: Breath of the Wild, and Mario Kart 8 have given it a solid lineup.
The console makes for an excellent system for parties with its mobile joy-con, snap-off controllers – immediately it's out of its docking station, the Switch acts like a tablet with its dedicated screen, which you can easily share with others via split-screen multiplayer games.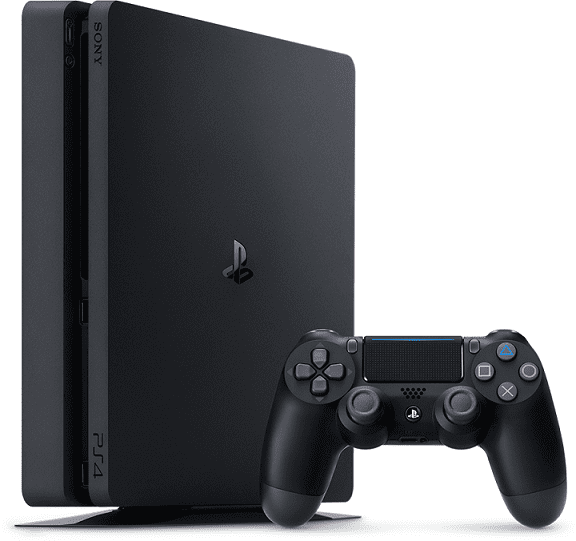 Here's the point, the PlayStation is not just another gaming console – it's the ageless gaming console. While the Microsoft Xbox has surfaced as a principal competitor for the top spot, it's pretty difficult to defeat the Playstation's appeal. Typically, the PS 4 doesn't disappoint, unlike the poor performance of the bulky PS 3 when it was first introduced.
The PlayStation 4 has the capability of 4k Ultra-HD gaming! It's fully fortified with high-dynamic range graphics. You can simply use the 'boost' mode on the PS 4 assuming you wish to upgrade the graphics of older games. Now, you can easily play games using the PlayStation VR headset for an awe-inspiring experience.
Recommended Reading: Sony PS3 games console with online gaming feature
Moreover, the hardware specifications are astral, as predicated from Sony, and the controller is equally great. We received the DualShock 4 controllers which have been enhanced from the previous design. It's actually acknowledged as one of the best gamepads ever developed. However, the DualShock 4 controller can equally be used as a PC controller if needed.
Finally, the PlayStation 4 has a high-class title library, which will not frustrate a dedicated gamer. The lineup includes some indie games and some legacy titles. Major titles such as 'The Last of Us' are exclusive on PlayStation. With the fabulous library of games, remarkable controller, and super-duper graphics, this happens to be one of the best gaming consoles to buy in 2018 and beyond.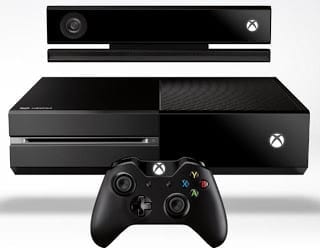 Xbox One is the newest improved version of the Xbox family. It highlights multiple upgrades from the 360, such as super-stylish exterior design, some hardware upgrades, and a slim profile. Although it's more costly than the former 360, but you're only capable of playing Ultra-HD games on the Xbox One. This gaming console closely competes with the PlayStation 4.
However, unlike the PlayStation 4, you can play Blu Ray discs on Xbox One. It's a core plus for people that own Blu Rays of triple-A games. Apart from that, you can also use the console to stream TV shows and movies. This can entirely be connected to your Netflix account.
Moreover, the Microsoft Xbox One equally upgrades the popular controller. It now works with Windows 10 without the need for an adapter and also features Bluetooth connectivity. Basically, if you're a PC gamer, this would undoubtedly be a key bonus feature. And yes, you can also enjoy exclusive Xbox titles such as the "megastar Halo franchise," which can be played in 4k.
In summary, this gaming console is backwards-compatible with all the Xbox games out there. The Xbox One really stands out for its multimedia competency. It is not only a gaming console but a complete entertainment hub. It's something that both casual and hardcore gamers will love.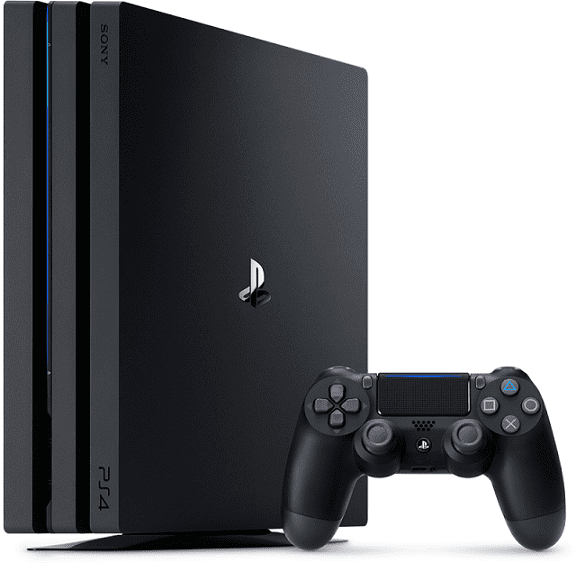 Simply out…
…Whatever the PlayStation 4 can do, the PS 4 Pro can do a bit better. If you participate in the 4K resolution revolution, and HDR makes you hot beneath the collar, this is the right Sony gaming console for you.
Additionally, the PS 4 Pro plays all the same games as the regular PS 4. Therefore, you won't have to begin your library afresh if you're upgrading and there will be no need to pay any more for a new 4K games as well. However, you may see an enhancement in their look and performance compared to the normal PlayStation 4.
Aside from that, the PlayStation 4 Pro is the most prevailing console in the PlayStation series right now; it's pretty much capable of outputting upscaled and native 4K in games which have been patched for that to be possible. Even games that have not been mainly patched can utilise this console's superior power – you'll discover that images look slightly sharper and games will generally run more effortlessly thanks to the PlayStation 4 Pro's Boost Mode.
Recommended Reading: Nokia Ovi Store: Download games, music, widgets online
Just like the standard PlayStation 4, this gaming console has a fantastic collection of games and some exciting exclusives alongside PlayStation VR support.
Although it's efficient, it's not every game that'll output native 4K on the PlayStation 4 Pro, lots of them will be upscaled because the console does not have the degree of power needed to maintain native 4K resolution thereby running a tremendous game with continuous frame rates.
Furthermore, the PlayStation 4 Pro equally has the same issues as the standard PlayStation 4 in that there is no good backwards compatibility for earlier console generations. That's not all; there's equally no inbuilt Ultra-HD Blu-ray player so if you want a console that'll play your physical 4K media, it's not this one. However, it will still play standard DVDs, and Blu-rays and can also stream in 4K via compatible services.
But if you do not have a 4K HDR TV, and super-sharp visuals is perhaps not something that'll dramatically improve your enjoyment of a game, then this gaming console might not really be worth the additional cash you will spend on it, especially if you already have a standard PlayStation 4 console.
Finally, if you're just coming into the latest console generation, and a 4K HDR TV is something you're really thinking of buying, then the PS4 Pro will at the very least serve you.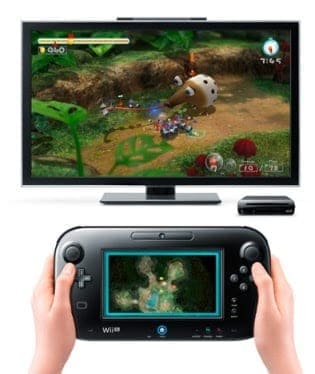 The Nintendo has been widely known as the leading and most kid-friendly console, and the Wii U is definitely not exceptional. The majority of its gaming library features an E-rating for everyone, and the games are usually some of the most seriously acclaimed for art direction, gameplay, and just pure fun.
Furthermore, the Nintendo Wii U makes use of a gamepad controller that has a screen, so if parents decide to make use of the living room TV, children can still play on their Wii U via its dedicated gaming screen without having to interfere on their parent's activities.
It also features some of the most fun-local multiplayer games like Super Mario 3D world and Mario Kart 8 – both of which are capable of up to 4 players. The Nintendo Wii U equally works with Wii remote controllers – so you don't have to purchase even more hardware to play the game with your family and friends.
Related Topics
Paschal Okafor
is
NaijaTechGuide Team Lead
. The article
Top 5 Gaming Consoles to Buy in 2018
was written by . The article was last modified:
July 19th, 2018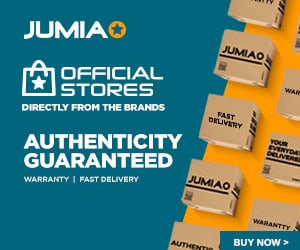 NaijaTechGuide may receive financial compensation for products/services purchased through affiliate links on this site. See
full Affiliate Disclosure Here