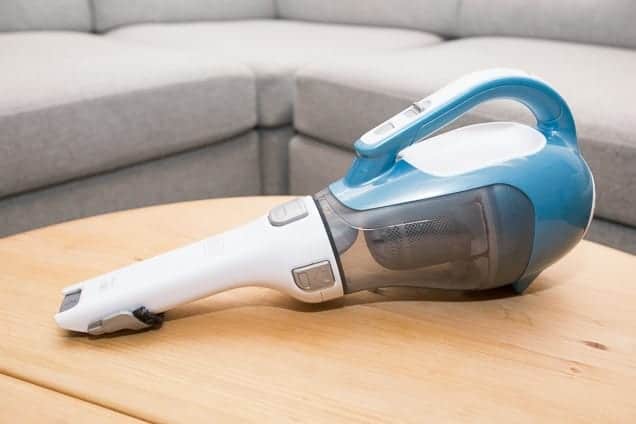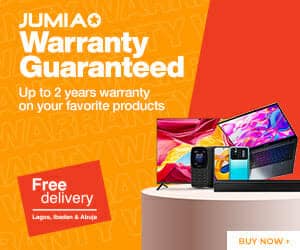 Vacuum cleaners are long time appliances in the home that have proved their worthiness of being in every contemporary home setting. With uses ranging from ridding bare floors, carpets, rugs, and other surfaces of dirt, debris, sand, talc, hair, and a couple of other materials, a vacuum cleaner is a must-have smart home cleaning gadget for better living. We provide a guide for buying a vacuum cleaner.
However, just like every other home appliance, there are different types of vacuum cleaners. Knowing the options out there is a great first step before buying a vacuum cleaner.
Also, there are different details to consider before picking one up: size, mobility, maneuverability, noise level, battery longevity, overall durability, mode of handling, how well it picks up dirt etc.
So for some reasons, perhaps you are a cleanliness freak, or you want an easy or automated way to get the house cleaned, or perhaps you have a pet and need to regularly rid the place of furs, then any of the following vacuum cleaners will fit perfectly into your requirement. Reasons are also embedded.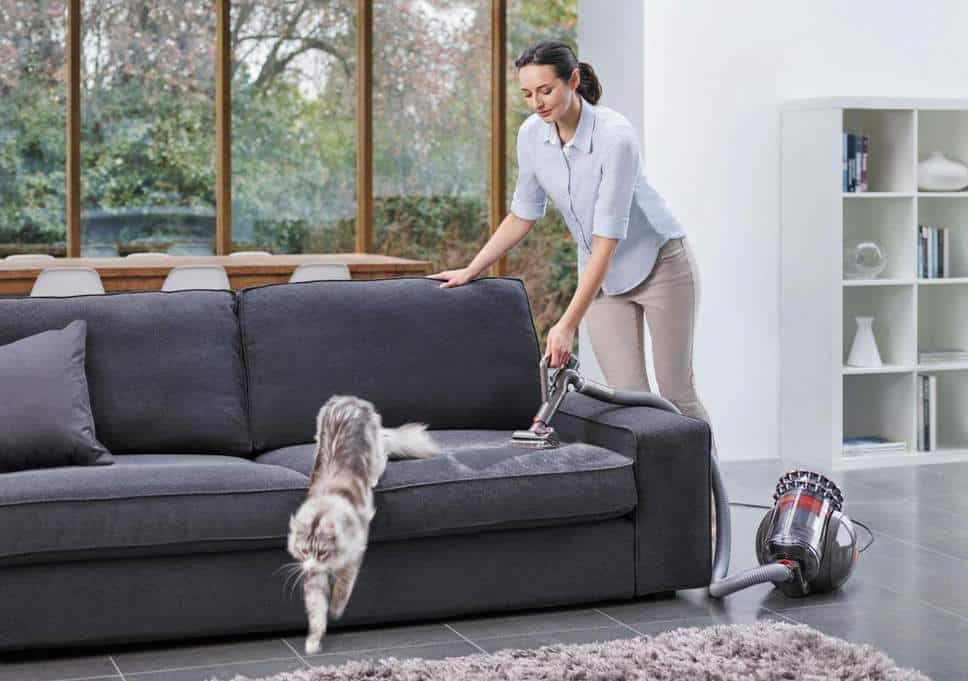 What type of Vacuum Cleaner do I Need?
One of the first decisions to make when buying a vacuum cleaner is to pick the type. Based on size, structural architecture, needed accessories, and mode of operation vacuum cleaners are divided into about 5 different types:
1. Upright Vacuum Cleaners
Generally, when vacuum cleaners are mentioned, the human mind quickly goes towards the upright types. Why? Because they are quite common and used in many homes and have been around for quite a while. In addition, they relatively clean better and more efficiently that their counterparts.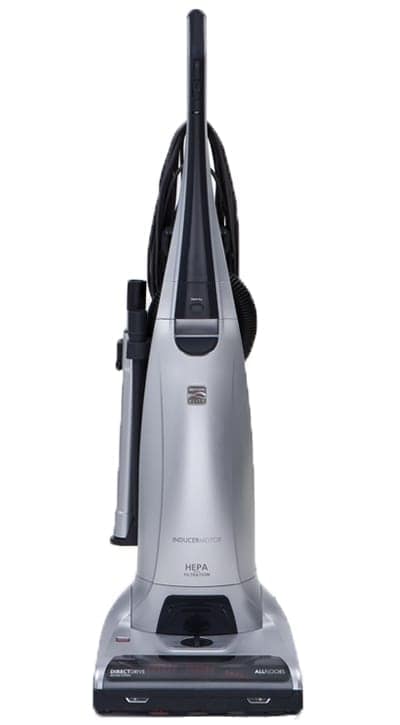 Upright Vacuum cleaners are usually bigger, heavier and make a great deal of noise during operation too. Though there are new brands that have worked towards reducing noise production.
Upright models of vacuums are structured to have a foot lever that users can press to change the angle of the machine for increased maneuverability. Upright vacuums are the best choice of cleaning machines if you value deep cleaning of floors, carpets and surfaces.
These types of vacuum cleaners are usually expensive and aren't mobility friendly as they are not easy to push and pull around.
2. Canister Vacuums
These types of vacuum cleaners are easier to maneuver during usage and clean tight corners and angles relatively well. Likewise staircases, as you can easily carry the lightweight cannister up and down the stairs as you clean. However, you'll have to bend over to control the cannister around the space you're cleaning. Or alternatively, carry it around.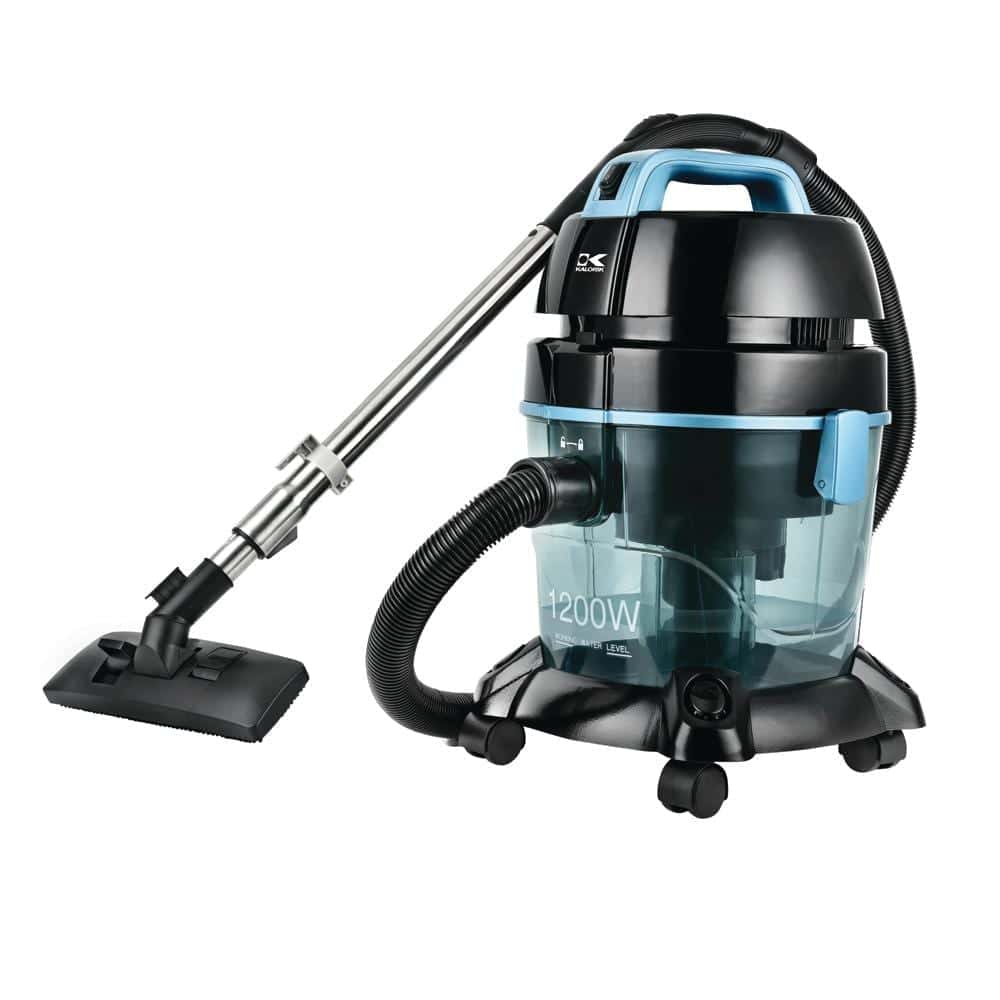 The wand can also be used to pull it, but that way, you'll have less control over the movements of the cannister.
Cannister vacuums are less expensive than the upright type, less heavier, and makes less noise during operation.
3. Handheld Vacuums
These are portable vacuum cleaner that are perfect for quick cleaning of small surfaces, floors and quickly picking up pet hairs and furs from carpets and furnitures. They are very handy and come with or without cords.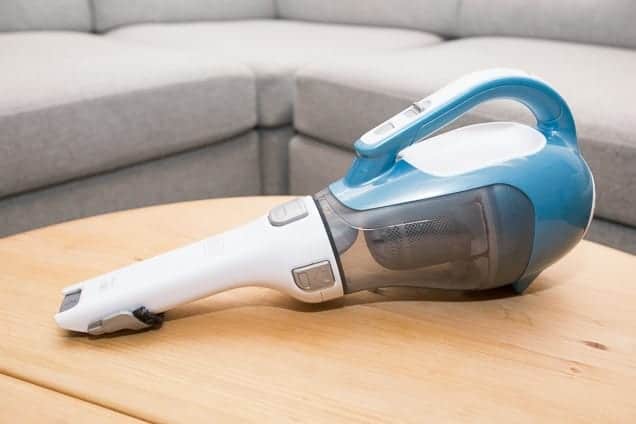 The portability and lightweight nature of these type of vacuum cleaners allows them to be easily carried about used almost anywhere: in your cars, in the bedroom, kitchen slabs, window panes, drawers etc.
They however can only clean effectively in small capacity and will only waste energy and time if you try using them to clean a large floor.
4. Stick Vacuums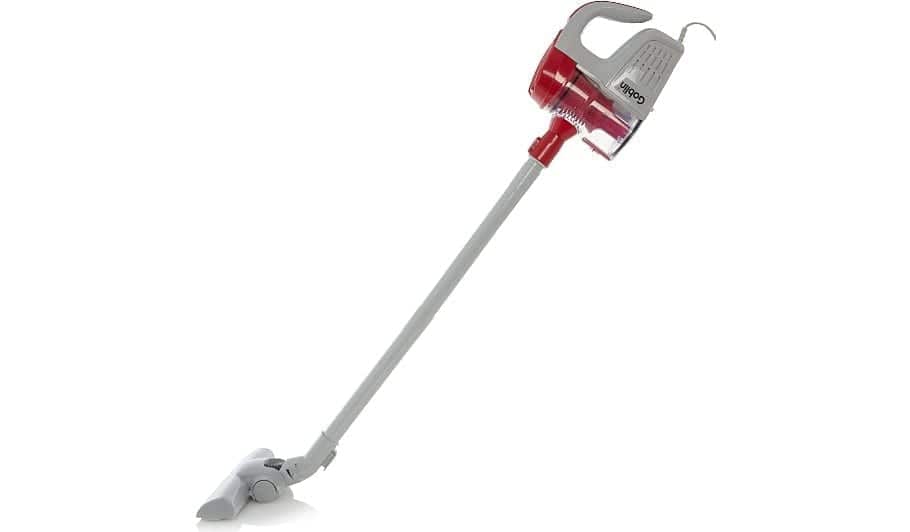 Stick vacuums are described as half-upright, half-handheld. Like upright vacuums, stick vacuums come with tall bodies, extender tube and a powerhead. But like handheld vacuums, they come with handles, battery powered, very portable, easily maneuverable, and can only do "small capacity" cleaning effectively.
Stick vacuums are predominantly used in cleaning up surface litters. Their ability to clean up tight corners easily is impressive though. Some downsides however include small bin size and little noise production during operation.
5. Robot Vacuum
Robot (or Robotic) vacuums are automated cleaning, however,s that do the bunch of the cleaning work while you…sleep (maybe) or utilize cleaning time to get some other work done.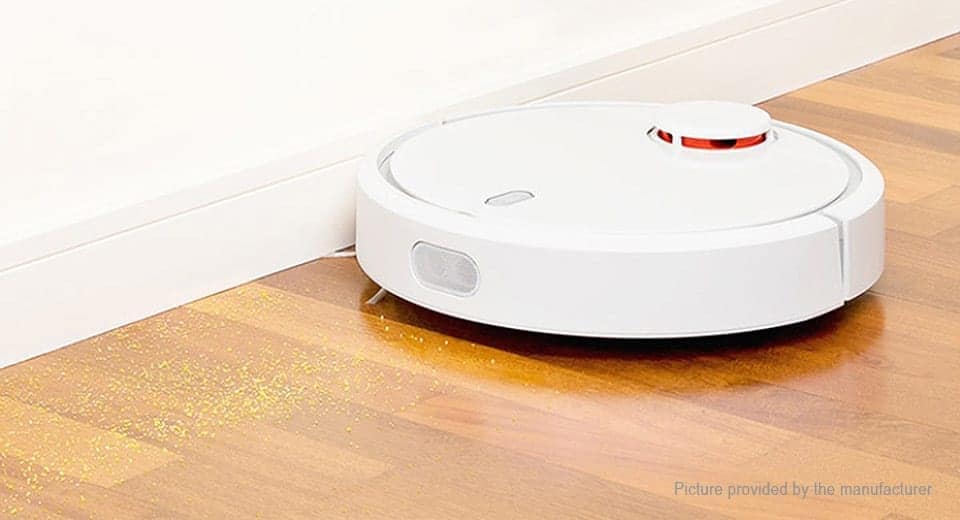 With robot vacuums, there's no issues of bags, tubes, wands, or even handles. Just switch it on and it will find its way home around every nook and cranny of your home to pick up dirt and debris. You can even choose to control the movement, automate cleaning time, and control overall operations from your smartphone.
Robot vacuum cleaners are good for light cleaning, but they don't clean deeply like upright vacuums will — but they get the job done!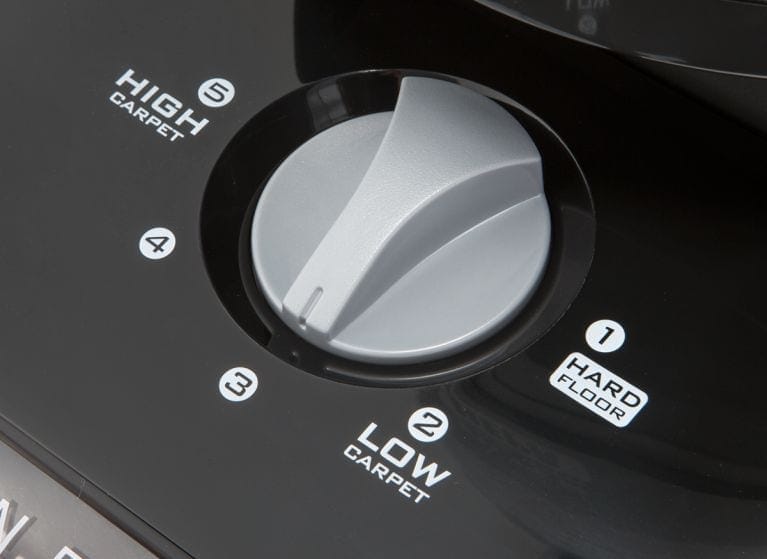 Now that you know the major types of existing vacuum cleaners, next step is examine some secondary considerations like the type of vacuum that fits perfectly with the cleaning you do regularly, price of the vacuum against your budget, accompanying accessories, cleaning modes and options, waste collection apparatus option (bag or bin) etc.
Bags or Bins?
Vacuums with bags will require regularly purchase of disposable bags since you cannot reuse a bag once you dispose it. Bin options on the other hand have reusable bins, and saves costs from having to regularly purchase vacuum bag.
For the bag models, there is also no way to ascertain if the bag is full or not. But with transparent bin model, you can. You may have to occasionally change the filters of the bin models tho.
Cord or Cordless (Battery Powered)
Another important thing to consider when buying a vacuum cleaner is the power option of a vacuum. If you opt for cordless vacuums that are powered by batteries, you might want to check out how long the battery lasts, charge time, and check.out reviews on battery durability.
Compare Prices
Got any vacuum cleaner purchase related question or opinion or suggestion? We'd love to hear it in the comments.
Related Topics
Paschal Okafor
is
NaijaTechGuide Team Lead
. The article
Buying the Best Vacuum Cleaner for your Home
was written by . The article was last modified:
July 22nd, 2021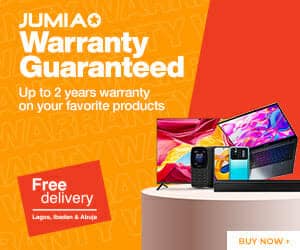 NaijaTechGuide may receive financial compensation for products/services purchased through affiliate links on this site. See
full Affiliate Disclosure Here