Apple CEO Tim Cook believes that the impact of AR could be as big as the iPhone's. Heather Bellini of Goldman Sachs Research says that it has the potential to change how we interact with almost everything, and that by 2025, she expects it to be an $80 billion dollar industry — as big as the desktop PC market is today.
Consumers can see it making waves in real estate, fashion, and retail, and it's already starting to change the way we shop for just about everything. There's little debate: while it may have once seemed like something straight out of the Jetsons, innovations in augmented reality represent new opportunities for businesses in any industry, and app designers like Guaraná Technologies are helping businesses design the perfect AR app to better connect with potential customers.
Augmented reality, or AR, refers to an interactive experience wherein digital technology is used to enhance a real-world physical environment by providing additional perceptual details or information.
Now that we all seem to carry smartphones in our pockets, AR is more accessible than ever before, and companies are jumping at the chance to engage potential consumers in a new way.
There are few experiences more frustrating than buying furniture, only to learn that it doesn't quite fit or match the room the way you had expected. The trip to the store, the loading and unloading, and then the inevitable journey to return what you'd bought are sure to leave a bad taste in any consumer's mouth. How to improve the customer journey is a top question among retailers.
IKEA Place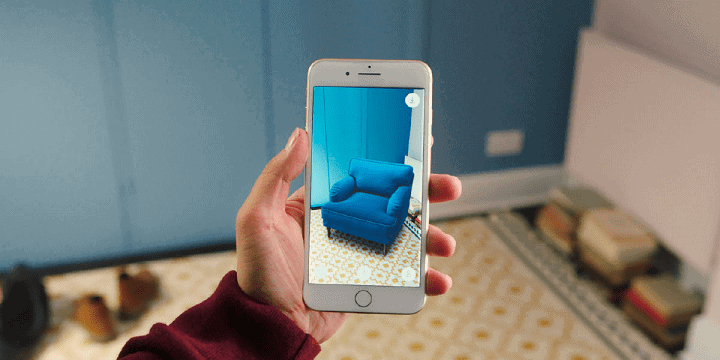 For IKEA, the answer was to create Place, a smartphone app that provides true-to-scale, 3D models of their furniture that you can test in the rooms of your home or office. Simply download the free app, hold your phone at waist level in the desired room, and select the furniture that interests you—instantly, and without any frustrating trips across the city, you can decide whether the piece you're looking at is right for you.
- Advertisement -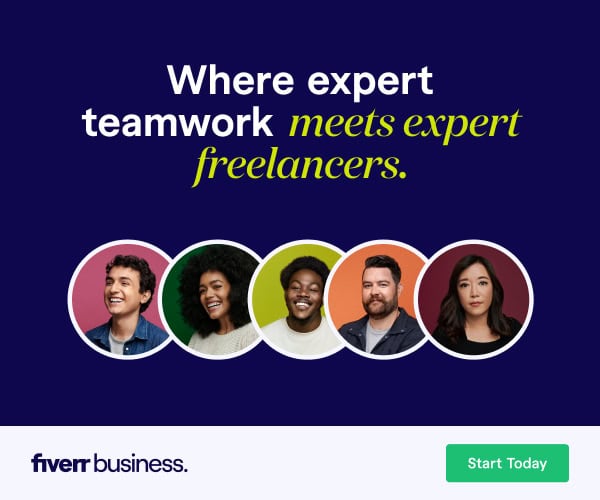 And once you've decided, the Place app even makes purchasing easy: you can buy your desired items right in the app itself.
L'Oréal Makeup Genius
L'Oréal, meanwhile, recognized a different problem: with so many different shades, colours, and products to choose from, and they wanted to create a convenient way for potential consumers to test their products from the comfort of their own homes.
The potential benefits, as Forbes notes, were huge, and increased e-commerce sales among a whole new segment of younger shoppers who they hoped would become dedicated consumers once they had easier access to L'Oréal's products. With all that in mind, L'Oréal launched the Makeup Genius app.
Makeup Genius turns a user's phone into an AR mirror using facial mapping, allowing them to test different products and shades on their face in real time. They can choose to test looks curated by expert make-up artists, or just experiment on their own.
- Advertisement -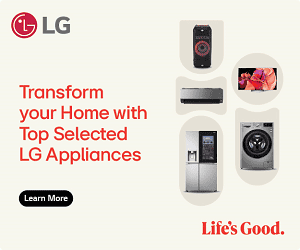 If they like a look, Makeup Genius allows users to share it on social media, such as Instagram or Facebook, providing L'Oréal with much-coveted exposure. And if they think a product is really right for them, users also have the option to buy products in the app itself.
Finding the right Developer
If you have a great way to connect with users through an AR app, but are unsure of how to get the process shared, you should find an app developer with a team agile enough to respond to suggestions dynamically, ensuring that the whole design process is streamlined and that you — as the client — are involved in every step, ensuring no surprises along the way!
Lots of things can go wrong in mobile app development: from internal conflicts between developers, architects, and designers, to issues with quality assurance, with general product ideation, or tension with the brand owners.
But firms like Guaraná Technologies manage to avoid all of these problems through the institution of a rigorous and repeatable process that ensures that each unique project is totally successful — thanks in part to their democratization of the whole process.
As a business owner, you're included in every iterative step in the design process, which means you'll get the perfect AR app you're looking for the first time around.
Related Topics
Paschal Okafor
is
NaijaTechGuide Team Lead
. The article
The Rise of Mobile App AR
was written by . The article was last modified:
July 27th, 2023