Lithium batteries are an excellent option to face the problem of fluctuations in solar radiation and wind, which is the main challenge for solar and wind energy as reliable energy sources. Lithium Power Battery are used for storing electricity generated by renewable sources.
Lithium Power Battery has become the preferred source of energy for most portable devices. From your laptop to your mobile phone, it is likely that there is a thin lithium battery inside providing the necessary power for your device to work. Lithium batteries are chosen for various reasons, but they are not without limitations.
In this article, we will talk about lithium batteries and why Lithium power battery is gradually coming into robotics. If you use this type of batteries, it is important that you read with attention as we share the advantages and disadvantages.
What Are Lithium Batteries?
Lithium batteries, also known as Li-ion batteries, are designed to store energy in large quantities. They are also rechargeable.
The fact that these batteries are lightweight and with high load capacity, has made them the favorite for devices such as cell phones, laptops, cameras, video, etc.
The technology is so versatile that even electric cars are powered by a rechargeable lithium battery.
Achieving this avoid contamination in large quantities, of course, it is advisable to recycle them at the end of their useful life instead of throwing them anywhere because it generates pollutants.
Advantages Of Lithium Power Batteries:
Here are the advantages of using these lithium batteries:
High energy density, accumulate large amounts of energy by size and weight.

Light in weight, reliable and stable extended battery with a great life.

High voltage per cell, each cell has a voltage of 3.7 volts, which is equal to the voltage of 3 batteries together of ni-mh or ni-cd.

They have no memory effect; therefore, the first load has nothing to do with its duration.

You can leave the battery connected to the charger even if it is already fully charged, and it will not burn.

Linear discharge, while the battery is discharging its voltage varies very little, that's why they do not need a voltage regulator.

Reduced self-discharge. When we store a battery that we are not using it will always be discharged slowly, the norm in ni-mh and ni-cd batteries is 20% per month and in lithium batteries is 6%.

Reduced size, so they can be used for small devices such as mobile phones.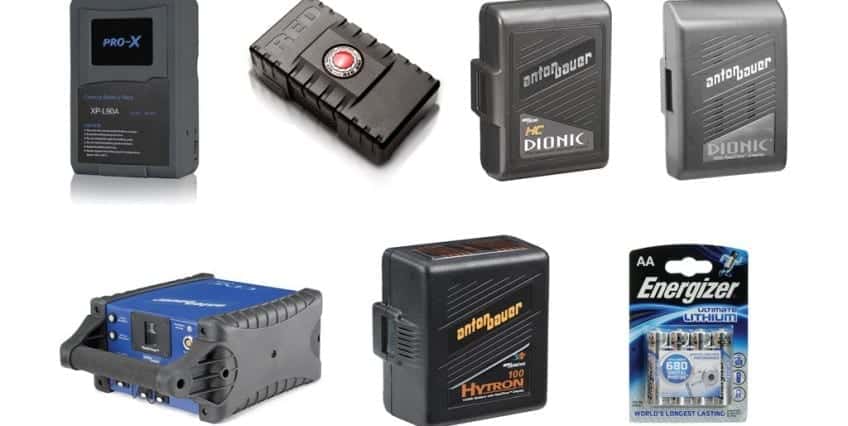 Lithium Power Battery Features And Benefits In Robotics:
Below you can read why Lithium power battery is an excellent choice in the robotics:
Energy Density:

The batteries lithium concentrate a lot of energy in a small package, making them ideal for objects such as mobile devices, embedded systems, and laptops. One of the main reasons why you can easily place your mobile phone in your pocket is thanks to the extraordinary energy-size ratio of lithium batteries.

Low Self-discharge:

Have you ever heard of an AA battery pack that has been stored for a while and when you use it, the batteries are exhausted?

High Potential Current:

That sophisticated electric drill or impact screwdriver you bought requires a lot of force to drive a drill through a concrete wall. The power of lithium makes it possible. Lithium batteries are capable of a very high current, which means they can provide the energy needed to give your electric drill enough power to be a reliable tool.
Limitations And Disadvantages Of Lithium Power Batteries:
Expensive Manufacturing:

Lithium batteries are much more costly to manufacture than nickel-cadmium batteries. That surcharge in the price is passed on to the customer; that is, a lithium battery will cost you.

Aging:

Have you noticed that your phone does not last as long as before? That's because lithium batteries get old, even when you do not use them (and faster when you use them). Over time, you should replace your lithium battery if you really want it to last. It is not a problem if you have easy access to the battery of your device, but if not (we refer to the iPhone), that can be a nuisance.

Security:

There have been some incidents that involved them in overheating and as a cause of fires. This can happen specifically if two batteries come into contact and cause a short circuit between them. Due to its high energy density, which produces a lot of heat, which is not a good thing. Mostly this means being careful when transporting and storing lithium batteries, but it is a general defect of the technology.
But the overall fact is that these Robotic Batteries are very useful and handy.
Related Topics
Paschal Okafor
is
NaijaTechGuide Team Lead
. The article
Lithium Power Battery Gradually Comes into Robotics
was written by . The article was last modified:
March 15th, 2021