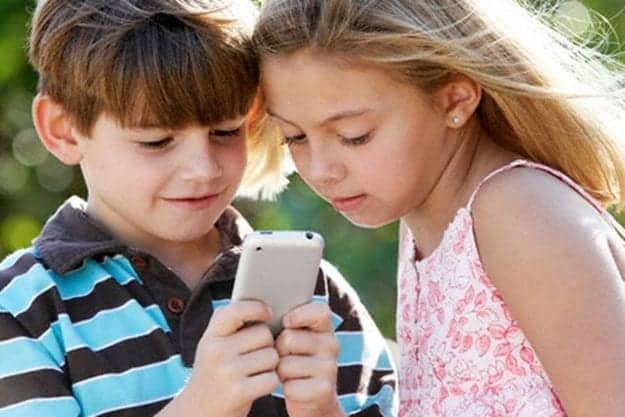 When it comes to children and internet, it can be a real problem to deal with for parents. As much as the internet has been a boon to humanity, it does have its dark sides as well.
This is particularly problematic in the case of children, as opposed to adults.
The reason for this is because while adults tend to be aware of the dangers that lurk online, children tend to be innocent about it.
The end result of this is that they tend to be vulnerable to a host of different issues when they get online.
Parents who are aware of the problem tend to understand the dangers that exist, and tend to worry on the way the problem can be resolved.
Given in the list below are some of the best ways that you can protect your child online.
1. Teach Them about the Nature of the Internet
One of the biggest problems when it comes to kids is that they don't understand the nature of the internet.
In other words, they tend to be in the dark, when it comes to its true nature.
Many of them think that it is just a harmless medium like anything else, and go about their day.
It is therefore necessary for parents to let kids understand the true nature of the internet; that it is something that has its good as well as its bad sides.
By making kids understand the nature of the internet and the dangers that exist, you can make them better prepared when it comes to dealing with the dangers that it harbors.
2. Install Web Filters on Computers and Other Devices
If there is an effective way to manage a child's online activity, it would be through web filters.
These are one of the most effective ways to control the sites that children visit, when they get online.
The way that these software work is simple. They block access to sites that contain a host of negative elements, ranging from phishing and porn to viruses and other such content.
There are plenty of such software available, both free as well as paid, which can be used for this purpose.
3. Get Kids Busy With Other Activities
If there is one reason why kids get online, it is because they are bored.
It is not that kids are using it to learn about something, or to do an assignment. On the contrary, many of them go online simply because they are bored. In other words, their internet usage is a symptom of their boredom, rather than something else.
And the way to deal with this problem is fairly simple. Just get them involved in a different activity, and you'll be able to cut down their internet usage time, without much effort.
4. Spend Time with Them When They Use the Internet
This is another way in which parents can supervise children, with regard to their technology use.
By spending time with children when they use the internet, parents will be much better able to supervise and direct the way children use the web.
While this may seem to be an intrusive way of dealing with kids, it is a very effective way of going about with the whole task.
Also to add is that this is something to be used rather sparingly, and restricted to the time when kids are taught about the right way to use the internet and all that it offers.
5. Install Monitoring Software on the Device
Whether it is a mobile device or a personal computer, this is an excellent strategy to protect children online.
There is much useful software that can be used, for the purpose of monitoring the way children use the web. This software comes in both free and paid versions, allowing for flexibility regarding wallet factor.
The way they work is by keeping a log of all the sites that are visited online, as well as the amount of time spent on them. All of the monitoring in turn is compiled into logs, which can be accessed by the parents later on for review and routine checks.
6. Enquire Your Children about Their Online Friends
This is one of the most important of all issues to address, when it comes to keeping children safe.
Given that the internet allows one to connect with people from across the world, there is a clear likelihood that some friendships will be formed along the way.
And while most of them are generally safe and harmless, there are many individuals online, who tend to take advantage of children's innocence. Unless this issue is addressed, the problem can lead to potentially dangerous consequences.
The best way to address this is to talk to your kids about the friends they make online, and learn as much as you can about them. This is especially true in the case of younger children, who don't know any better.
7. Keep a Track of Your Children's Social Media Accounts
This point is related to the previous one.
One of the ways in which people make friends online, is through the use of social media websites.
Given the vast reach of these websites, they are an excellent way to connect with people from across the world.
While this might be a great thing, it can also be rather problematic when it comes to children using them. There are in fact, age restrictions on these websites, but they tend to be bypassed all the time, especially by those who are tech savvy.
By keeping a track of your child's social media usage, you will be better able to keep them safe from the dangers lurking on these sites. The way to go about the issue, should any social media use be detected, may range from sharing the passwords to making your kid delete the account, depending on what you feel is appropriate.
In all, the above mentioned strategies are some of the best ways to protect children when they use the internet.
These steps, and others like it, will go a long way when it comes to keeping children safe online.
Related Topics
Paschal Okafor
is
NaijaTechGuide Team Lead
. The article
What Are Some Ways You Can Help Protect Your Child Online?
was written by . The article was last modified:
July 26th, 2023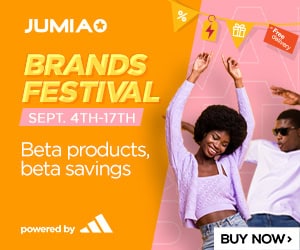 NaijaTechGuide may receive financial compensation for products/services purchased through affiliate links on this site. See
full Affiliate Disclosure Here