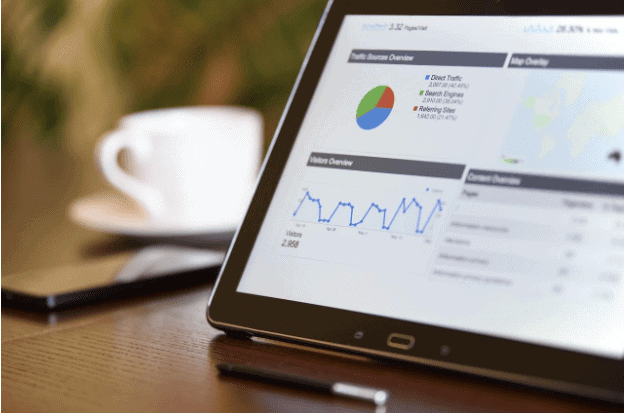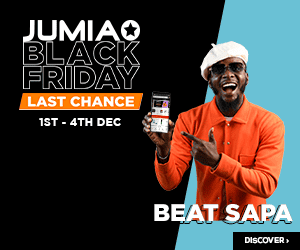 The advancements of technology these past years have undeniably multiplied in number especially in the world of e-commerce. Different companies have utilized computers, applications, and the internet to market their products and services.
Some institutions market on a larger scale,  spanning from local, national and international clients. Others even upgraded their system by implementing hi-tech capturing and processing of their business-related materials. They see to it that they apply everything that technology has to offer for their own benefit.
Technology is so in demand that it led businesses to become modern. Businesses today are now modifying their transactions to ensure they have more fitting technological approaches.
Increased Productivity
Many small businesses compete with large enterprises through their company's flexibility to change. Info-tech can now develop business' efficacy. It can also lessen employees' work-related flaws by establishing computerized or programmed procedures.
Entrepreneurs now may utilize software to promote their business.  Others use it to automate their delivery system. For this reason, small businesses can now easily implement their holistic business approaches.
The workers are free to do their job without any distractions. These advancements in technology also help them reduce idleness. Instead of manually checking their reports, the computer may run reports, tracks projects, and create queries.
For this, they can do other more valuable tasks. All these things lead to one of the benefits of information technology: increased productivity.
Business-related software kits have aggressively developed employees' productivity and potentials by enabling them to contribute data entry services or probe automated information. Other companies have automated their traditional manufacturing procedures.
Others in the field of construction are now using Envision apps which so far remains to be the best construction apps. These apps for construction management allow project teams to easily make informed decisions.
So, instead of engaging in manual labor to generate reports and manage different aspects of a project they can now use Envision apps. These advancements may cause a surge in financial expenditures.
But they may also cause a lower materialization of persistent work expenses related to creating of goods. Companies now only need fewer laborers to supervise machinery.
Product Promotion
It is very easy to implement brand promotion these days through online shopping and conversing with customers. Company websites, social networking sites, and blogs are making marketing messages easy to convey to clients, finding them fitting to become loyal customers later on.
Technology is rapid, enabling us to reach hoards of the target audience in one sitting without requiring one to leave the office just to promote goods. But, make sure you are bringing in the kind of exposure you wanted by attaining the right marketing plan that will help you build a credible reputation.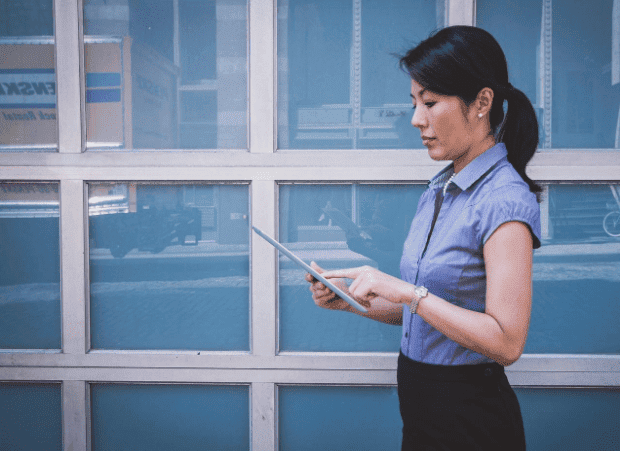 Efficient Communication
Communication has become easier nowadays. Today, we may now use mobile phones, chat applications and electronic mails for faster and smoother transactions with other people.
Many companies use technology to their advantage by offering employees the favor to work remotely through an improved communication system. Employers can now continue to keep in touch with their company staff while traveling or in business meetings.
Technology allows the emergence of teams from different places and different time zones working for the same company. It allows freedom for employees to be in different locations. It is through technological advancements that people can now communicate real time no matter what part of the world they are in.
As a result,  tensions and misunderstandings are less likely to happen. Therefore, technology helps the workers become united instead of being divided through the use of advanced tools that allow efficient communication.
Boost Customer Care
Customer care is essential whether your business is big or small. In most cases,  customer experience usually starts when a client visits the company website. The technology produces thousands of options for business owners to get in touch and reach out to their customers and clients.
With the use of advanced technologies, it becomes easier for entrepreneurs to provide and suggest more mediums for addressing customer service concerns.
Web chat applications support businesses by allowing entrepreneurs to communicate with their clients in an automated but personalized process. When business owners are able to quickly address the customer's concern, the latter may be able to decide on purchasing earlier than expected.
Moreover, tons of organizations take advantage of the power of social media to attract the audience. These social media sites allow business owners to post information or pictures about their product or services. Through social networking sites, businesses can now gain more clients by building their trust online.
Reduced Financial Expenditures
Generating quick analysis of a business's cash flow is made possible by technology. It also allows the preservation of valuable resources like physical space and time. Business owners can now easily comprehend warehouse inventory reports with the use of different software applications.
This helps them come up with the best approach on managing storage expenses of producing goods. Executives save money and time by holding meetings via the internet instead of being physically present at their corporate offices.
Some of the benefits of technology in commerce, aside from those mentioned above, is the financial savings it offers. Advancements in communication may lessen travel costs too.
Warehousing and server maintenance expenditures are also reduced through data storage. By doing so, it really helps business owners trim down company costs and focus more on setting up their company for growth and success.
Improved Security
Businesses of today's generation are prone to safety and security threats. However, technology can be utilized to preserve financial data and other confidential information which may lead to competitive and aggressive business advantages.
To put it simply, technology is necessary for helping businesses secure their ideas and keep them away from their rival. Putting passwords on computers can help a business ensure the safety of their files.
It is important to have stable security because unsecured data might devastate the company's years of hard work and prestige.
Storage systems and virtual vaults can conserve institutional information safely because they only allow defined users in the company to withdraw, access, and add or edit the files. Thus, reducing the possibility for sabotage, espionage, and hacks.
These advancements in technology enable businesses to work more effectively through thousands of different methods.
It may mean cooperating with co-workers remotely through video-conferences or spreading requests for product reviews to your customers via text messaging. Technology is indeed a powerful tool for companies to get their businesses run smoothly and attain success.
Related Topics
Paschal Okafor
is
NaijaTechGuide Team Lead
. The article
How Technology Advancements Benefits Business
was written by . The article was last modified:
February 12th, 2022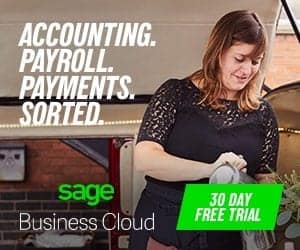 NaijaTechGuide may receive financial compensation for products/services purchased through affiliate links on this site. See
full Affiliate Disclosure Here