Automotive technology is driving us to the future at a faster pace than anticipated. With more and more automobile manufacturers like Tesla, Hyundai, BMW, and Honda, branching out to Electric Vehicle, it won't be wrong to say that now is the dawn of modern EV.
Besides aesthetic elements, the modern EVs are now loaded with electronic features like GPS navigation, Rear View Camera, self-cleaning windows, and bracks that keep you from wayward driving.
Surely, driving an EV is one of a kind experience. However, if you too want to enjoy a laid-back ride in a high-tech EVs, you should consider contacting Enterprise security Blvd car rent service and book a dreamy vehicle for your next trip.
That being said, today we have listed some of the best Electric Vehicle of 2019 that is making news for all the good reasons. Have a read and know which electric cars are trending this year –
Hyundai Kona Electric
Since its launch in the United States, the EV model of Hyundai Kona is an absolute hit. This compact crossover is practical to drive and comes with a price tag of $36,450, making it one of the most competitive cars in the EV model.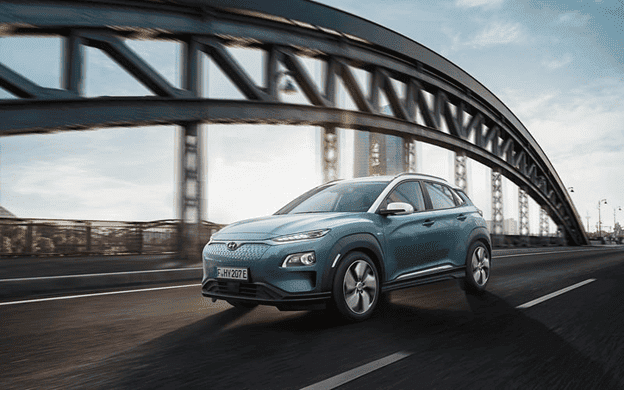 The motor of this EV is powered by 150 kilowatts and has 291-feet of torque. It is speculated that the car can go on for 258 miles on a single charge.
Speaking of the features this model comes with, it is equipped with smart cruise control and has ventilated leather seats.
Audi e-tron
This year, Audi has gone all-electric with this SUV. This five-seater e-tron EV has the dual-motor-all-wheel-drive handle and uber sophistication to it. The vehicle comes with Alexa compatibility and Bang & Olufsen sound system.
Audi e-tron has a battery capacity of 95-kWh, and it is said to be the first EV model in the U.S to use 150-kW CCS-format DC fast chargers. As per the makers, e-tron will compete with Jaguar I-Pace and Tesla Model X. They also claim that the vehicle offers more range with half an hour of fast charging.
The range is speculated to be 160 miles, which are higher than both the cars mentioned.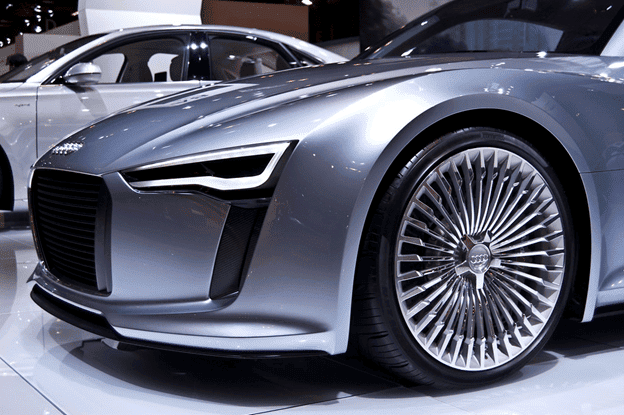 Hyundai Ioniq
Hyundai Ioniq can be touted as the harbinger of automotive designs. This versatile EV is available in three versions – pure electric car, a hybrid car which is a mix of gas & battery-assisted car, and plug-in hybrid, which is a gas with an electric or purely electric car. All these versions are equipped with 7-inch touch screen and compatible with Apple CarPlay and Android Auto.
Speaking of its range, the Ioniq offers 124 miles of range when fully electric. In its hybrid mode, the car can go on for 59 miles in a gallon of fuel. While in its plug-in hybrid version, it can go on for 29 miles.
Nissan Leaf Plus
Thanks to all the technical add-ons and electrifying makeover, Nissan Leaf is being categorized with Tesla Model 3 and Chevy Bolt. This EV can deliver 226 miles of range on a single charge.
Compared to its previous horsepower of 147 hp, it has now 214 horsepower; thus, can offer a better highway speed acceleration.
Tesla Model 3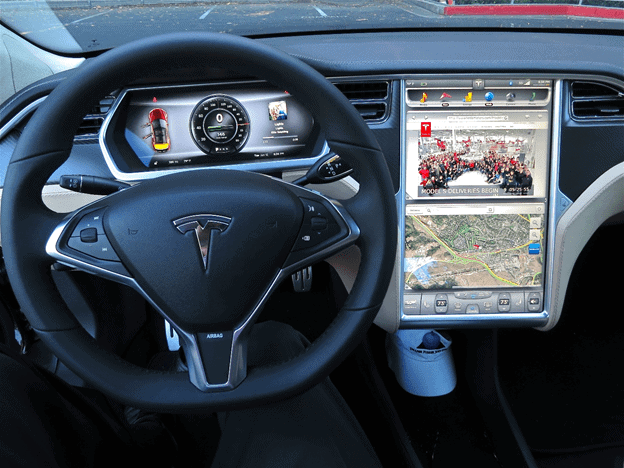 The most anticipated EV of the year title should surely go to Tesla Model 3. After some production setbacks, the EV is finally hitting the market.
This purely electric vehicle is equipped with a standard battery and can deliver a range of over 220 miles. The car is fitted with a 15-inch screen and semi-autonomous software. Although Model 3 comes with several add ons, it is priced cheaper than Tesla Model S.
We hope you enjoyed reading about some of the best EVs available in the market. If you wish to book an EV for a trip, we can provide you with the best enterprise security Blvd services to rent a high-end vehicle. All you need to do is, give us a call and make a reservation!
Related Topics
Paschal Okafor
is
NaijaTechGuide Team Lead
. The article
Top 2019 Electric Cars that Go Ahead of Time
was written by . The article was last modified:
August 8th, 2019