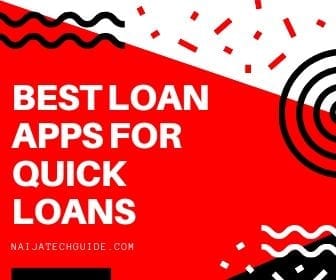 Have you heard of mobile apps for getting quick loans? Do you want to know some of the best quick loan apps around for when you need meet some emergency financial obligations? Here we share some of the best services.
Getting loans has always been a stressful thing. You have to either belong to a cooperative group or have an account with a bank you are seeking loan from.
And this doesn't end there. There are a lot of formalities you need to go through which makes sourcing of loans for personal needs and small businesses technical when going through the traditional means we are used to.
But all thanks to technology, there are start-ups in the Financial technology sector established with the sole aim of providing loans to small business owners and individuals. And the interesting part of it is that some loan apps provide loan for you within 24 hours of submitting your application.
They are there to provide quick loans to help you attend to immediate needs or business needs.
So in this post I will be sharing with you 11 best apps for quick loans.
Overview of Quick Loans
With Quick loan apps, you can get loans within 24 hours. Quick loan apps are now the getting more users because of the flexibility of the system.
Rather than going the traditional way of getting loans which requires more formalities and takes time, individuals and businesses find quick loan apps more easier and a faster route for getting loans.
Though quick loan apps are known for their less formalities and how fast they are in providing loans, they also do have their own catch.
Some quick loan apps place restriction on location in which they provide loans which is a way of securing their business system in order to make it easier to recover back their loans and also reduce cybercrime.
Quick loan apps like RenMoney only provide loans to residents of Lagos or people who work in Lagos.
So in this list, I will be sharing the best quick loan apps for stress free loans alongside their key features in order to help you in choosing the one that best suit your needs.
List of the Best Quick Loan Apps
1. OKash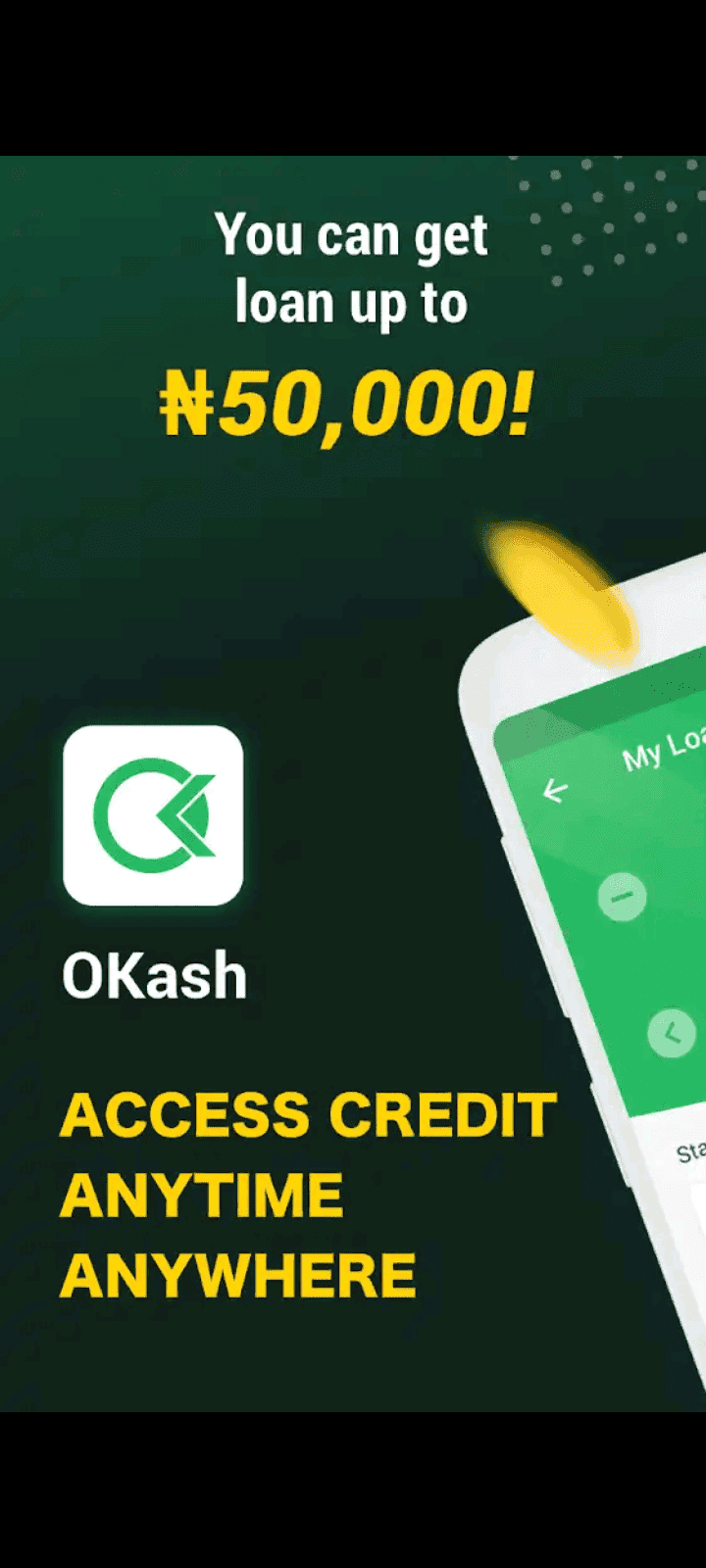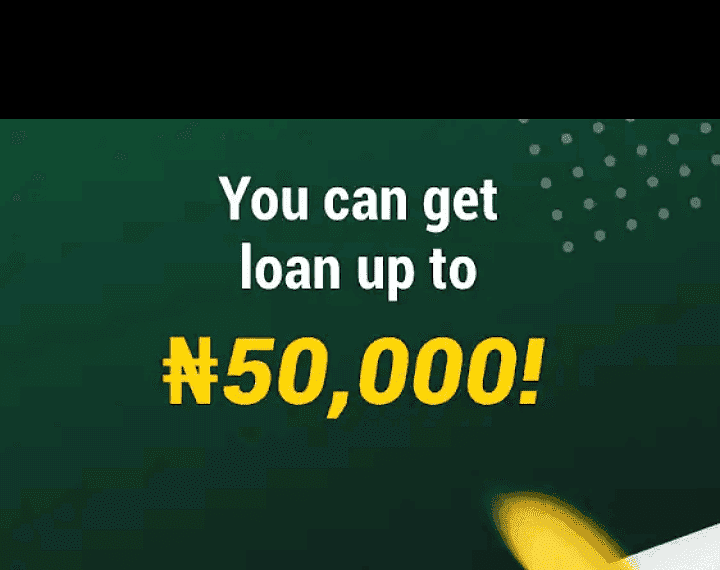 Okash is a subsidiary of Opay and is one of the best apps for quick loans. Though Okash has always been on the Opay app, you can also access it via the standalone app on the Google play store.
Okash started operations in Kenya in 2018 before spreading out to Nigeria.
To apply for a loan with Okash app, you need to first download the mobile app from Google playstore, open the app and sign up with your phone number, fill in your personal information after log in and then apply for the loan. This is how simple it is to apply for loan using Okash.
Key Features of OKash Loan
Okash provides up to ₦500,000 maximum for a start (the more you lend and return the more your maximum limit increase)
You can apply for loan using your credit card
Okash offers a pay-back plan of 10 days to 365 days (this is a flexible payment considering the days)
Offers an annual interest rate of 36.5% to 360%
Get the OPay App today via this link and get up to ₦8,150 in reward as welcome bonus.
2. Kwikmoney (MIGO)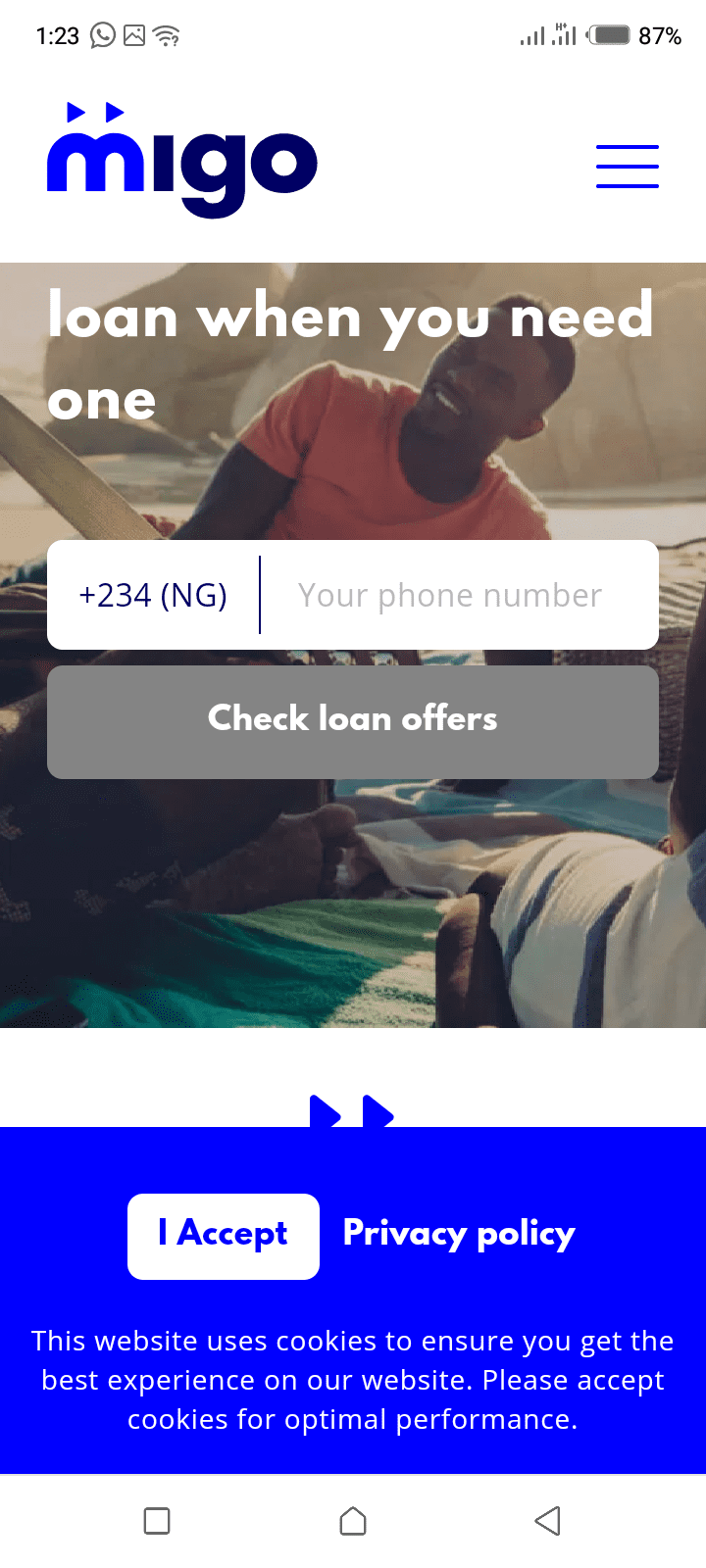 Kwikmoney is a quick loan app now rebranded to Migo. Migo offers a simple platform to enable users to apply for loan through their website.
To get a loan at Migo, visit Migo loan portal and enter your phone number, upon which you will be asked the amount of loan you are requesting and then enter your bank details for easy deposit of the loan.
This is also simple to use and doesnt require you to download any app. All processes will be carried out on the website.
Migo also offers a more simpler way to get a loan; as easy as just dialing a code the same way you borrow credit through your sim.
You can request for a loan loan on MTN, GLO and Etisalat by dialing *564# or by dialing *554*561# for Airtel.
Key Features of KwikMoney (Okash)
The apps offers two flexible means of getting loans through USSD codes and through their website
Migo does not have a mobile app but have a responsive website for application
You do not need a collateral for getting loans from Migo
Migo offers loans starting from N500 up to N500,000 (the maximum limit increase as you continue lending and repaying your loans)
The interest rate ranges from 5% to 25% on the loans requested
Migo loan terms ranges from 14 days to 30 days.(this differs based on your engagement on the platform)
Has an affiliate system that rewards you with a lower interest rate on your loans when you refer a friend.
3. RenMoney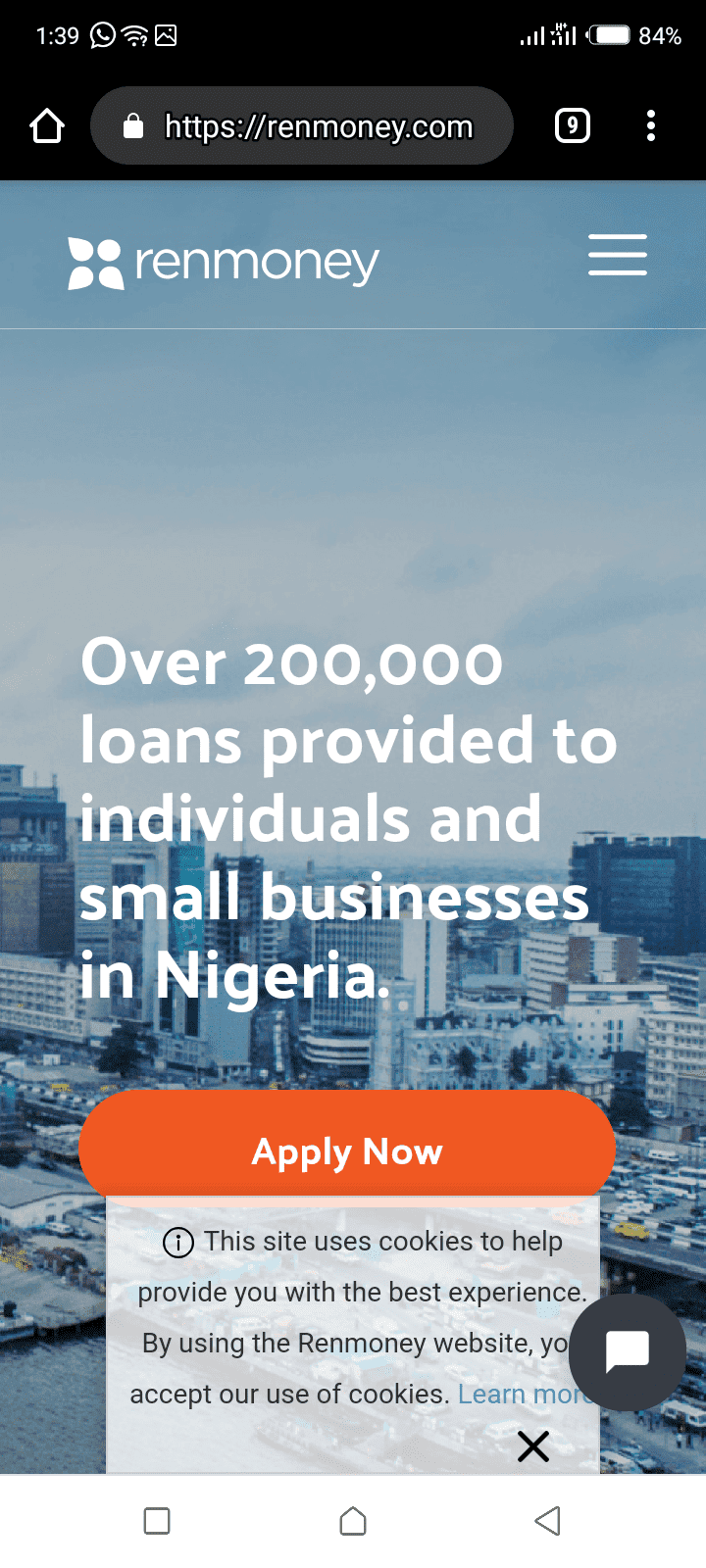 RenMoney is yet another app for quick loans. The service was established under the license of a microfinance bank.
RenMoney was formerly known as Rencredits before there was a change of name in 2013.
RenMoney was formerly known as Rencredits before it's name was changed. It offers a reasonable loan service along with other financial services like investment services.
With RenMoney investment you can save your money and also get an additional interest added to the capital investment.
To qualify for a loan from RenMoney, you have to be between the age of 25-59 years old, have a verifiable and legal source of income, have a savings account and lastly must live or work in cities they operate (and at the time of writing this post, they basically operate in Lagos)
Key Features

Offers loan up to N4 million naira
RenMoney loan term is for 12 months maximum
It offers an interest rate of 35.76%
RenMoney have an app through which you can use their services
4. Palmcredit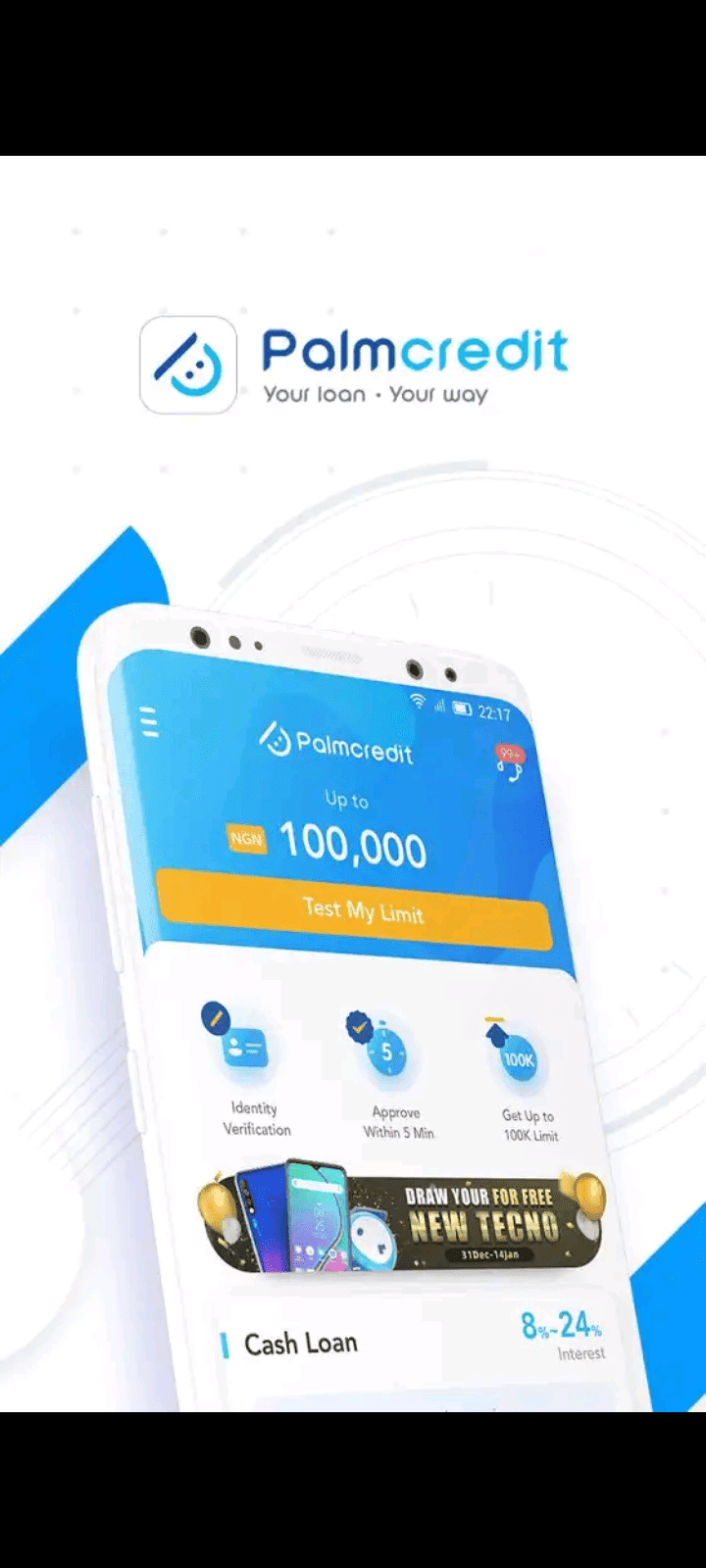 Palmcredit is basically an android app that provides loan to users of the app. This is unlike other loan apps on this platform that do have a website through which you can request for loans.
Apart from you downloading the app, there is no other way to request loans from Palmcredit which makes their service not flexible enough for users who do not have an android phone.
Palmcredit loan is limited to 18 years and above and the loan amount is within the range of N2,000 to N100,000 naira.
Key Features of Palmcredit
Must be 18 years or above
Loan limit range from NGN 2000 to NGN100,000
The Loan duration is between 91 days to 180 days
Loan interest is between 14% to 24% while the annual loan interest is between 48% to 56%
Application is all through a mobile app
Responsive mobile app for most phones
Download Link: Click Here
5. Paylater (Carbon)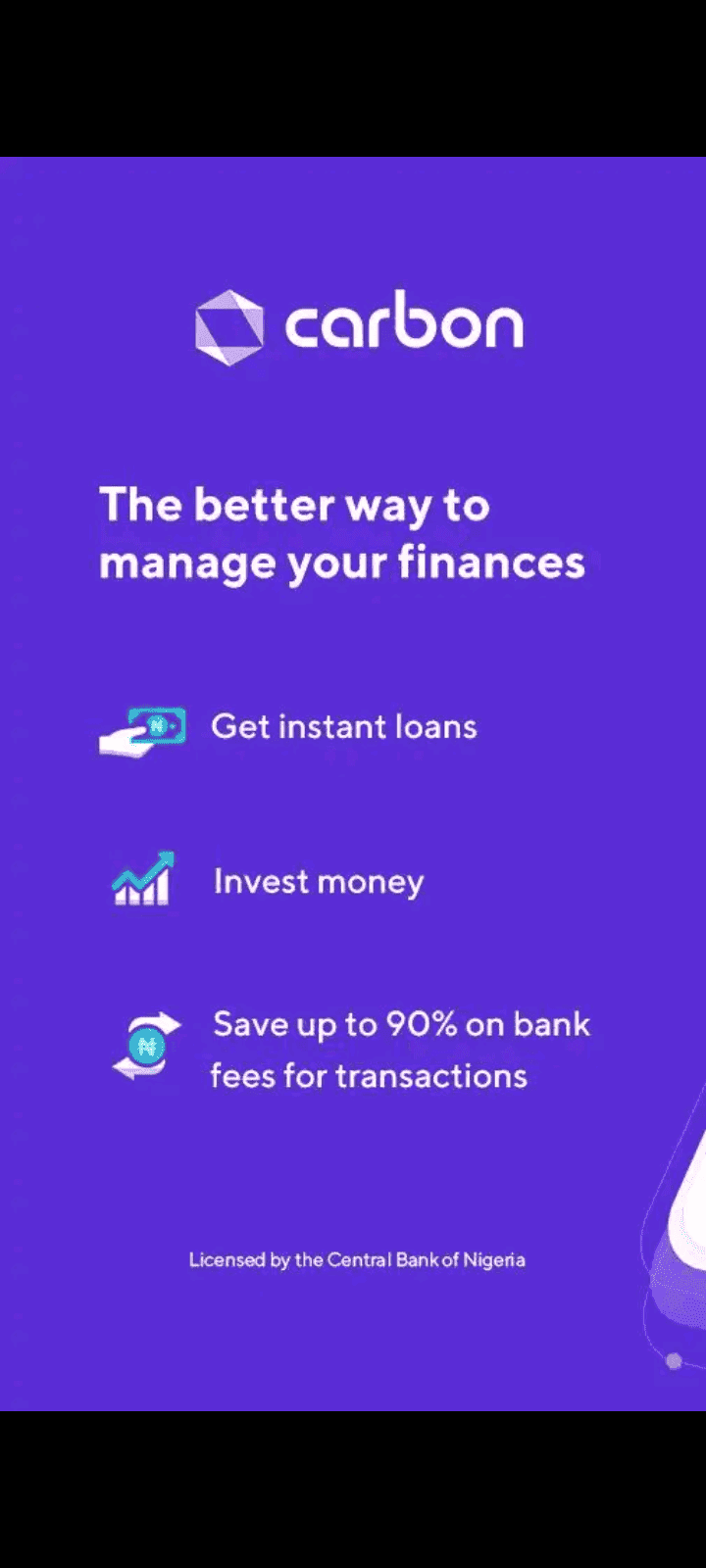 Paylater also known as carbon or getcarbon is a loan app that makes it easy for you to control your finances with a few clicks by providing loans for individuals and small business owners alongside making it easier to invest your money online.
Carbon is one of the FINTECH company that enables you to also save money from all bank transactions you carry out.
Alongside providing loans for individuals, PayLater platform also allows you to make payments for recharge card, bills including your NEPA bill and other services.
This is one of the features that makes Paylater unique in its own way.
Key Features
PayLater has a mobile app to use their services
Provides instant loan without collateral
Allows you to earn a reward while using your wallet for various transactions
Loan repayment can be done through carbon wallet, debit card, quickteller, and direct transfer
Offers a loan of up to NGN1 Million naira or Ksh 30,000
It offers it services in Nigeria and Kenya for now
Offers an interest rate of 1.75% – 30%
Download Link: Click Here
6. Branch loan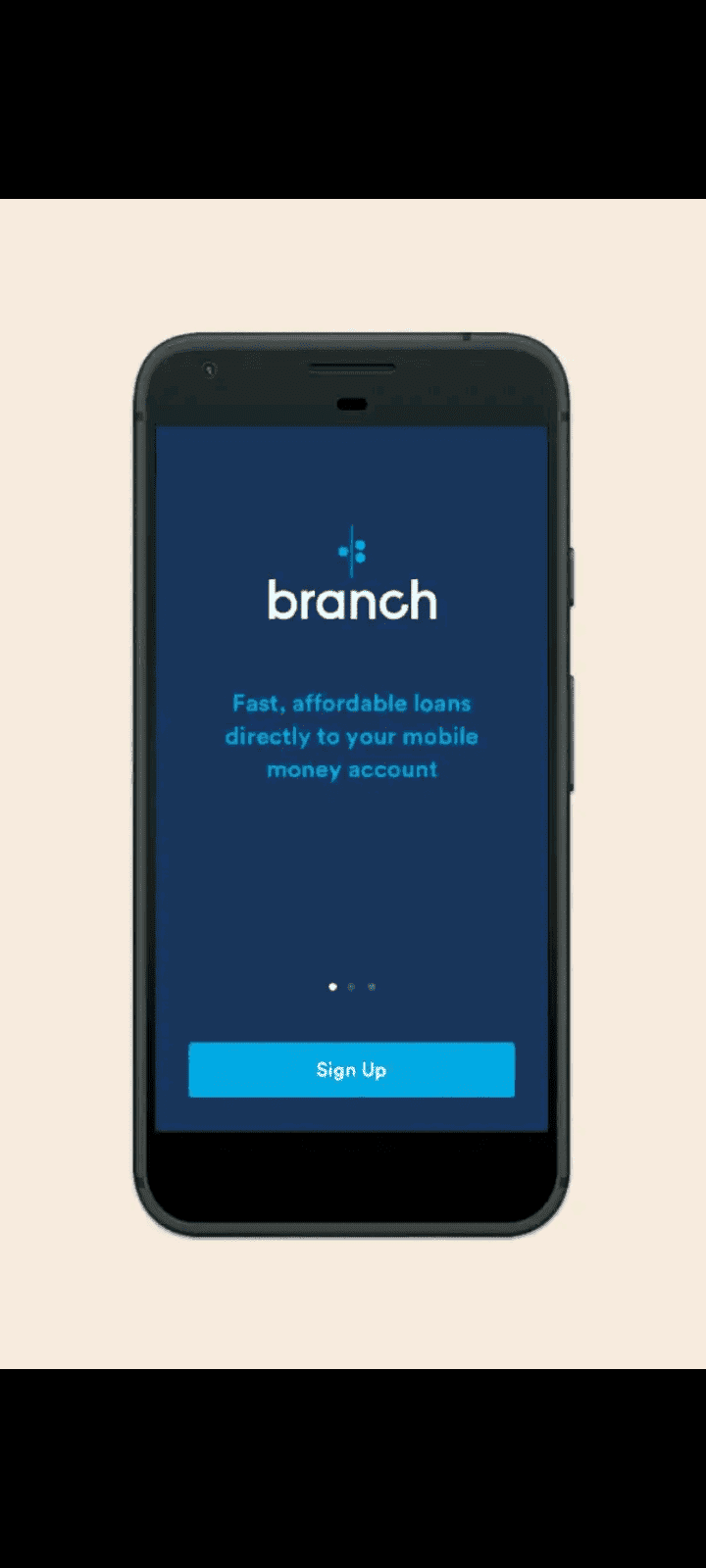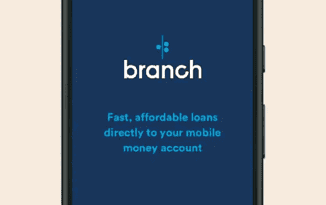 Branch loan is an online quick loan platform that offers quick loans to users of Branch loan app.
Just like the other loan app listed here, Branch does not require any collateral to get loans. All you need to get a loan on Branch is your phone number or facebook account, bank verification number and bank account number.
Branch uses the data on your phone, sms messages, details of your bank account alongside the activeness of your account to decide either to give you a loan or not.
Key Features
Offers loan from as little as NGN1,000 to NGN200,000
Branch offers a loan term of between 4 weeks to 15 months
Interest rate is between 14% to 28% with the monthly interest between 1% to 20%
Offers flexible methods for the repayment of loans. Loans can be paid through debit card, with cash at a GT bank branch
Branch has an affiliate program in which you earn a bonus whenever you refer a friend
Branch loan services is restricted to Lagos
Download Link: Click Here
7. Quickcheck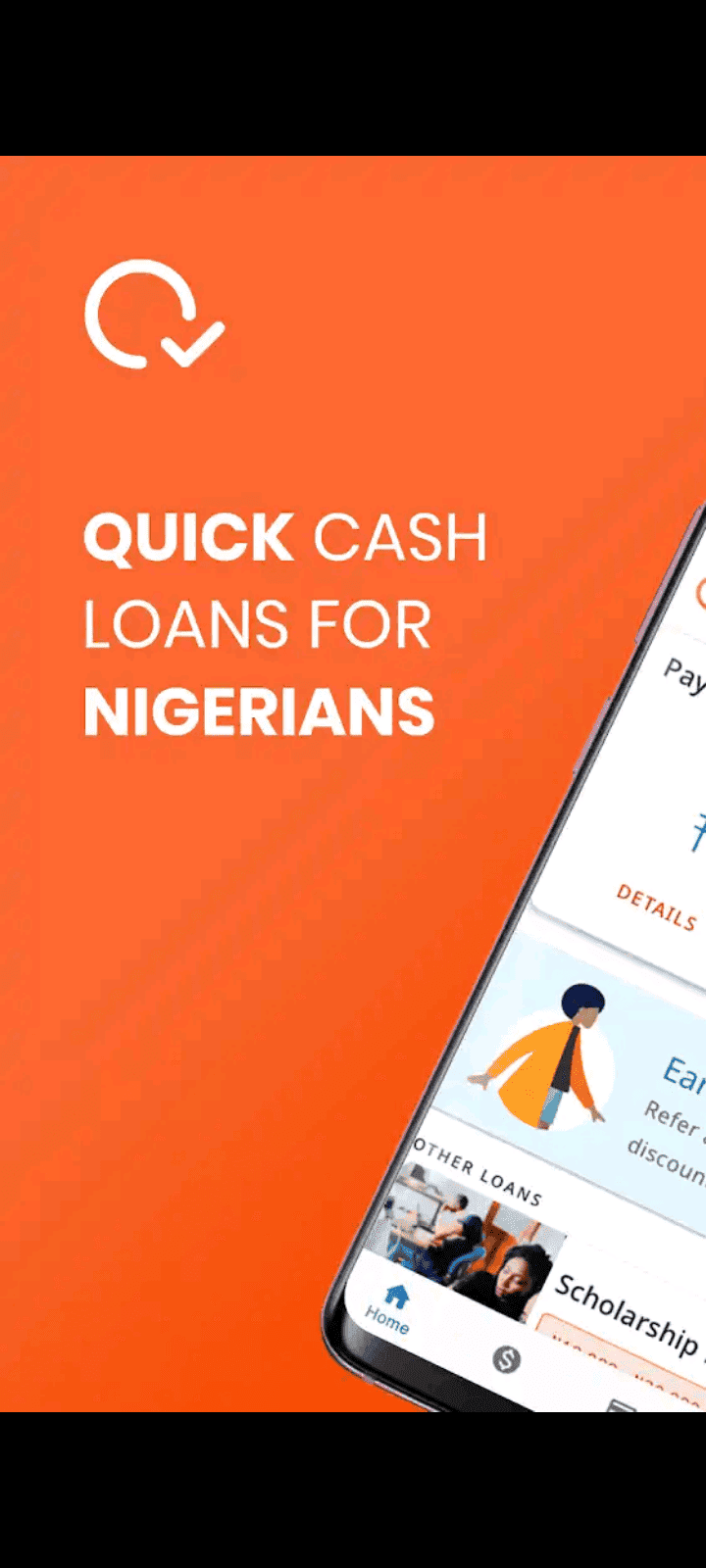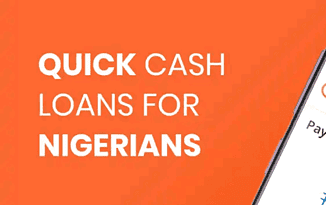 Quickcheck is one of the best apps for getting quick loans as its name implies. It has actually been able to justify what their name really is.
You can get a loan if your account is approved within 24 hours which is amazing if you ask me.
To get started with the loan processing on Quickcheck, the first step is to download their mobile app, sign in with your facebook account details and fill in the necessary information in the provided box.
Quickcheck does not provide loan for small businesses only for individuals in need of money to keep surviving until the next payday.
With all these being said, let look at the key features of Quickcheck.
Key Features
Offers instant loans to users
Has a mobile app through which all the loan services can be accessed.
Has a beautiful and user friendly interface on both the app and the webapp(a much more advanced website).
Quickcheck offers loan up NGN10,000 to new users for a duration of 30 months.
Download Link: Click Here
8. Aella Credit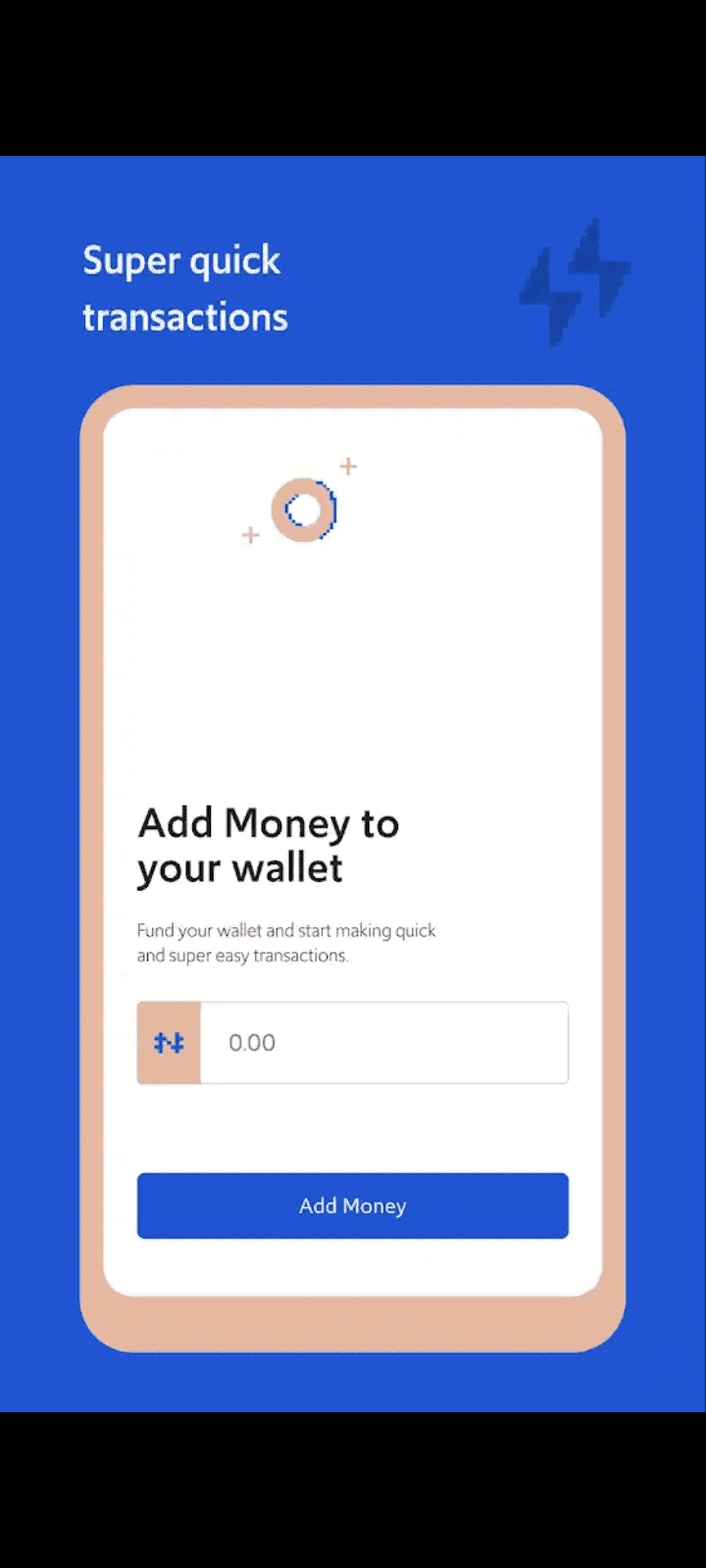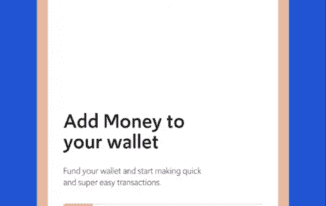 Aella credit is an all-in-one financial solution for both individuals and small businesses. The app offers the following product and services; loans, investment, pay bills, micro-insurance plan and peer-to=peer donation.
The products Aella credit offers differentiates from other loan apps. As Aella credit is not just a loan app but a full financial company with varieties of financial solutions and products.
That said, Aella credit products can be accessed through their apps. They have both the android apps for mobile users. The iOS version of the app is yet to be released.
The following are the key features of Aella.
Key Features
Offers loan size ranging from NGN 1,000 to NGN 4,000,000
Loan terms ranges from 1 to 2 months and 2 to 6 months for in-network users
Interest rates vary from 4% to 30% based on the borrower's profile
Aella is currently only available on android devices and this is a de-merit on their own part
Download Link: Click Here
9. Fair Money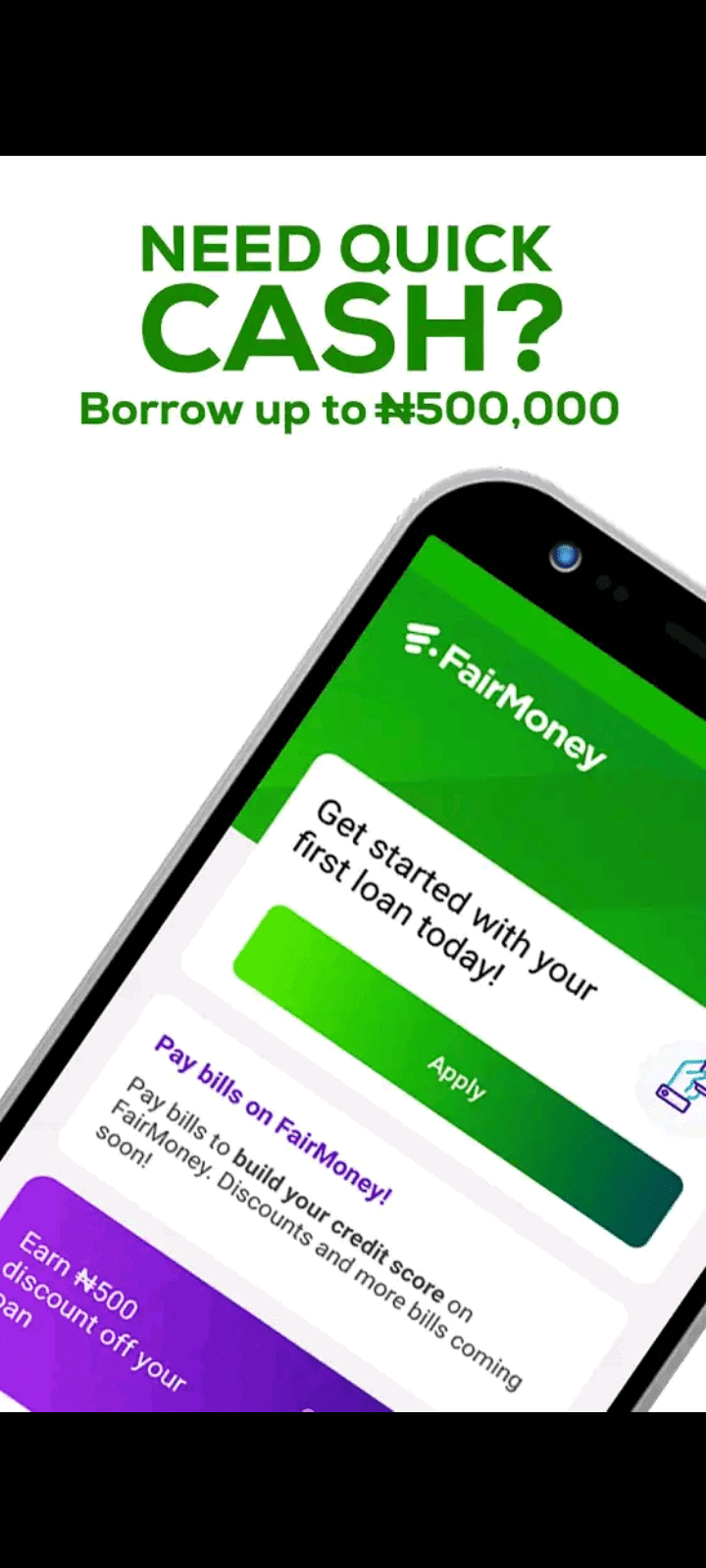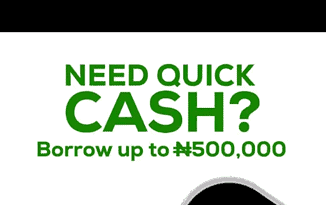 Fairmoney is another best quick loan apps for users interested in taking small loans for short terms. The loans are not suitable to business owners but to salary earners looking to get their pay before the end of the month.
Fairmoney offers a fast, reliable and free mobile app through which their loan service is being done.
It offers a loan of up to NGN500,000 without collateral with no attached additional processing fee for the loans
Apart from giving out of loans, FairMoney also offers the airtime recharge and paying of bills services on their app.
Key Features
Offers instant loans ranging from as little as NGN 1,500 to NGN 500,000
Loan term duration is for 180 days
It offers an interest rate ranging from 10% to 30%
Has an affiliate program through which you can earn a program whenever you refer a friend
Offers a flexible repayment of loans through installment
Download Link: Click Here (Android)
10. Soko Loan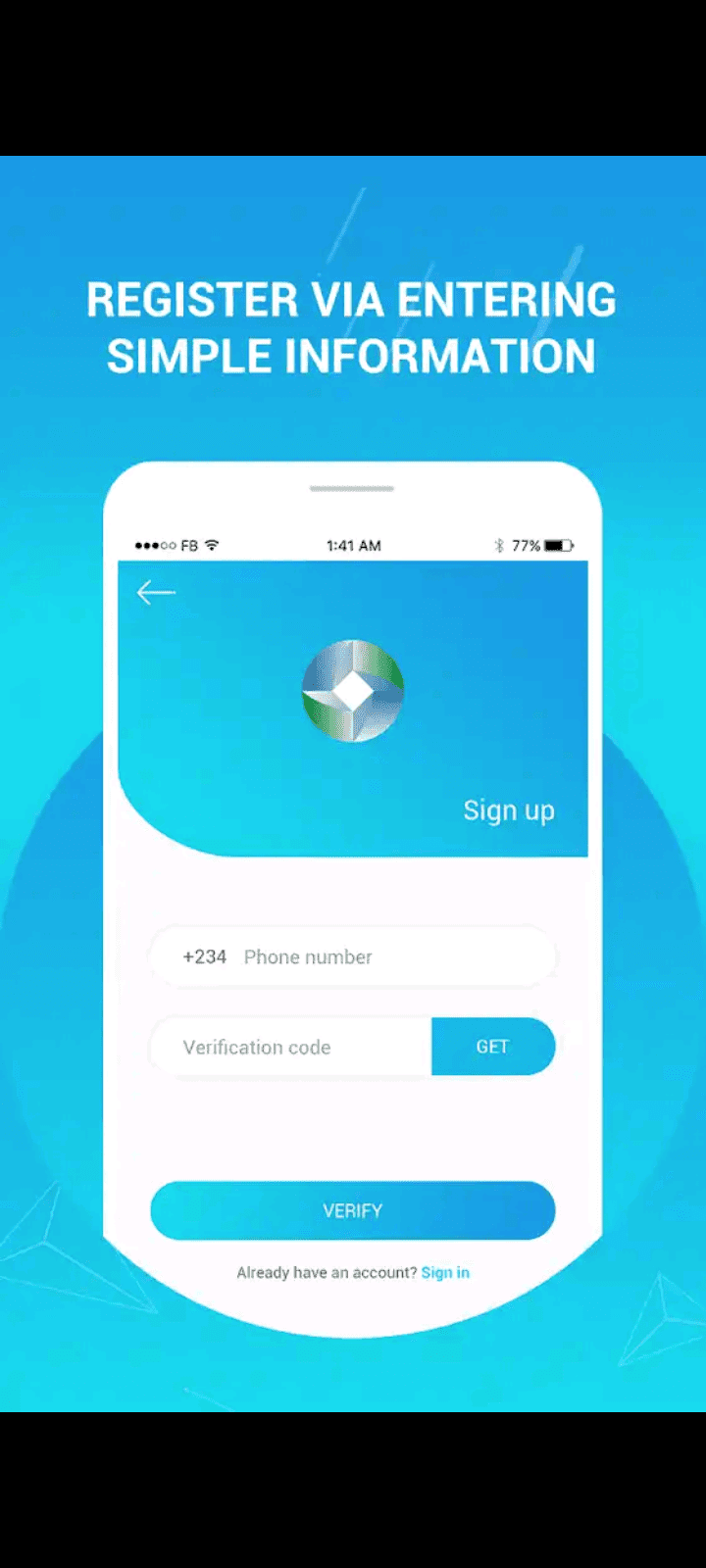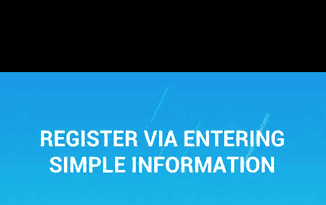 Sokoloan is another app that cannot be neglected when listing the best quick loan apps. The loan app is mainly created nothing else than to provide loans for individuals.
Soko loan is a product of a microfinance institution, Soko lending Company Limited with the aim of increasing financial opportunities for the poor.
Soko loan consist of passionate people who are not just after the profit but are pursuing a goal of solving financial problems among the less privilege.
To get access to this opportunity, you need to first of all download the sokoloan app, you then fill in the necessary details and get your loan delivered to your account provided that your account was approved.
Key Features
Sokoloan app is currently availble on Android devices
Offers loan within the range of NGN5,000 to NGN100,000
Interest rate of 4.5% to 34%
Offers a loan duration term of 7 days to 190 days
11. KiaKia Loan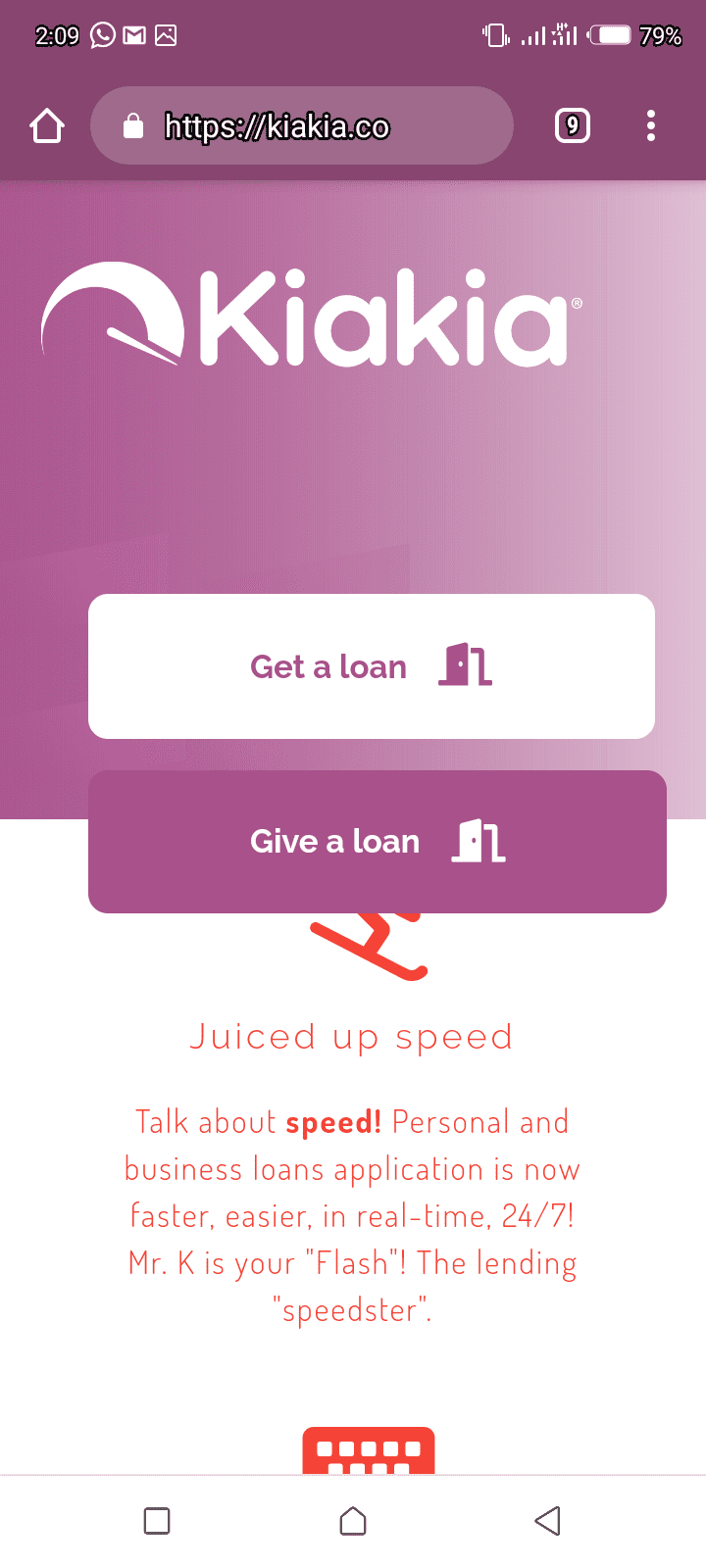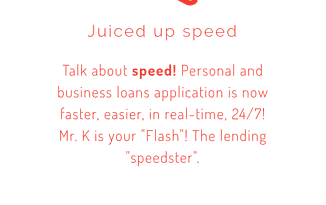 Kiakia is a mobile webapp that provides instant individual and small business loans. The word KiaKia is a yoruba which can be translated as "quickly, quickly".
This is what the branding of their business stands for. It would be unfair to not mention Kiakia loan app on the list of apps for quick loans.
The unique aspect of KiaKia is that it is a two-way system. It a platform for users to get loans and also for users to give loans.
You can either be the recipient of a loan or the donor of the loan. This is an interesting financial solution that makes it scalable because the higher the numbers of givers, the more people KiaKia can provide loans for.
So for the scalable model, KiaKia uses big data, machine learning, psychometry algorithm for credit risk management and credit scoring.
This algorithm helps them reduce the risk of the finance solution products they are offering.
Key Features
It is a two-way system that allows users to take loans or give loans to others.
The app uses big data and machine learning algorithm for credit scoring
It has a user-friendly interface for users
Offers a paperless solution. It does not require documents and credentials
Uses a chatbot to assist in using their services which asks for your email address
12. Jumia One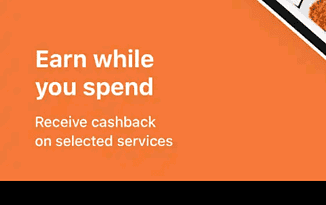 Jumia One is a product of Jumia. It offers you instant access to micro-loans which can be accessed using Jumia One loan app.
Jumia One is one of the trusted loan apps in Nigeria because of the branding of its parent company, Jumia.
To get a loan from Jumia One, you need to download the mobile app, you sign up and login, provide all necessary information wait for some time for the approval of your request.
It is a top notch online loan app but it also have its own issues like the service can only be accessed through mobile app.
Key Features
Has a mobile app through which it coordinates it service
It offers instant loan
Obtaining of loans does not require any collateral
Download Link: Click Here
Which is the Best Loan Apps for Quick Loans?
Great you asked.
The short answer to this question is "it depends". And this is the truth. The best loan apps depends on your needs, your requirements, and the duration of loans you are looking for.
For one person it could be RenMoney for another OKash. It depends on the amount you want to loan, the interest rate you are willing to pay, the duration you want the repayment spread out, etc.
That said, to help you make the right choice; I have written the key features of each app including the de-merit of some of them.
I hope this should be enough to help you make a better decision suitable for your business or individual needs.
To shine some light on the things to look out for, let list some good features to look out for in a loan app.
Are you qualified for loan on the loan app?
What is the maximum amount of loan you can request for on the app?
What is their interest rate and duration of the loan?
Does it have a flexible repayment method?
Finally does it suit your need?
Your Turn
There you have it. My list of the best loan apps for quick loans online. The best loans apps as I have said depends on your need and the requirements for the loans.
So go ahead and try any of these loan apps out.
Related Topics
Paschal Okafor
is
NaijaTechGuide Team Lead
. The article
Best Quick Loan Apps for 2023
was written by . The article was last modified:
January 2nd, 2023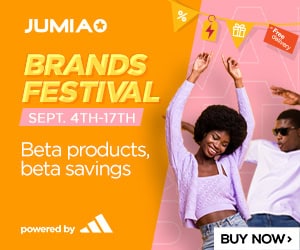 NaijaTechGuide may receive financial compensation for products/services purchased through affiliate links on this site. See
full Affiliate Disclosure Here