If you're launching a new business, you've unquestionably got countless important decisions in front of you.
Running your finances, managing inventory, supporting staff – they're all parts of keeping your business moving in the right direction – but there's something that a lot of people overlook.
IT
In 2020, IT underpins virtually every new business in the world. Despite this importance, it's also something that many businesses leave to chance – after all, if you can begin with a couple of laptops and a few apps, you can grow as you move – right?
In reality, IT deserves a much deeper consideration. You're likely to be handling valuable resources using IT from the outset – not least money and customer or employee details.
This begs the question:
Do you have the skills in-house to make sure you're safe and compliant?
You should consider your answer carefully, because a slip-up at this stage could bring legal action, cost you money, expose your company, or even shut your doors for good.
What's the Problem?
When you're starting out in business, it's usually important to keep your financial commitments low. That said, it's important to balance this against safety.
Safety?
Who could possibly want to compromise a startup business? What would they hope to gain?
The truth is, startups are the perfect target for cyber criminals. You're likely to be big enough to be processing payments and holding sensitive data, but also small enough to think no one will be interested in what you're doing.
- Advertisement -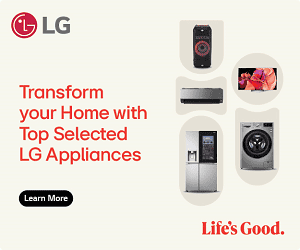 Sure, hackers would love to compromise a big business with millions of dollars in the bank – but businesses like that are virtually impenetrable, whereas small fledgling businesses are far more likely to consider themselves uninteresting.
It's this kind of IT complacency that sees nearly 10,000 small businesses subjected to cyber-attacks every day.
The message is this. As a startup, you're going to need a competent IT team in place from virtually day one. Without IT support, you're leaving your digital doors open – and there are plenty of people that would like to walk in and have a look around.
IT Team Options:
So, with these IT threats in mind, you've got to decide how you'd like to put a team of people together.
The first option is the most labour intensive and costly: You build a team in-house.
Generally, putting together a small IT team is something that will cost around $10,000 dollars before you've paid your first pay check. It might sound expensive and unrealistic – but it actually factors in a host of costs, including:
Lost revenue while you're working on recruitment
Advertising costs
Training costs
Senior management time and resources
Beyond these costs, you're probably still going to need to consider professional accreditation, so the team are qualified to work on your systems and devices.
When you've got your team onboard, you've then got to consider the human aspect of employing an IT team. While an IT system is likely to need round-the-clock support, security, and backups, an IT team will need days off, holidays, sick time – and so forth.
If you think you've got enough support with just one person – you probably need to think again. Even small businesses generally require at least 2-3 people to keep their IT working and secure.
Outsourcing:
Fortunately, recruiting and maintaining an in-house IT team is just one option when it comes to making sure your company's IT infrastructure is working as it should.
Increasingly, small businesses are turning to managed service providers (MSPs) – dedicated IT support companies who are willing to take on as much or as little of your IT requirements as you need.
The beauty of getting established with an MSP is the speed. Generally, the timescale from the point of advertising for position to an in-house IT team getting behind their desks, you're probably looking at 3 months.
On the flip side, a managed service provider can probably start working with your systems within a week. That's a big difference – and the differences don't end there.
Recruiting an in-house team involves finding the right people – whereas with an MSP, you can be confident that you're immediately working with time-served IT professionals.
As such, there's no training, no costly accreditation, and no panic that they might up and leave if another, more attractive prospect comes along.
It's worth considering an MSP to be a little like outsourcing your IT team needs. Not only do you sidestep all the recruitment worries – you also hand over any management requirement to the MSP too.
Integration:
We've described a fairly basic way of working here – either 100% of your IT provision being kept in-house – or 100% of your IT provision being outsourced. In reality, there's a middle ground too, should you wish to explore it.
A managed service provider is likely to be happy to take on as much or as little of your IT support as required.
There's a good chance that while you've been setting up your business, you've honed some of your own IT skills – and it's perfectly understandable that you'd want to keep some control of the technical aspect of your company.
A managed service provider will work around this – and it gives you the option of choosing whether or not to outsource installations or aspects of your support. This is where a Service Level Agreement (SLA) comes into play. Your SLA will outline exactly what you need – and, if you need more; the price you'll pay.
Ultimately, you need to decide where your focus will lie with your business. Sure, IT is important, and you'll want to keep some oversight – but it's important that you keep focused on the part of the business that only you can drive forward – if you end up bogged down with technical problems, you move away from the core business model.
Finding a good MSP is a great step to take if you want IT support that's low cost, reliable, and hands-off – leaving you to push your business forward, without the nagging fear that your business is exposed.
Related Topics
Paschal Okafor
is
NaijaTechGuide Team Lead
. The article
An Important IT Question for All New Startups
was written by . The article was last modified:
October 10th, 2020