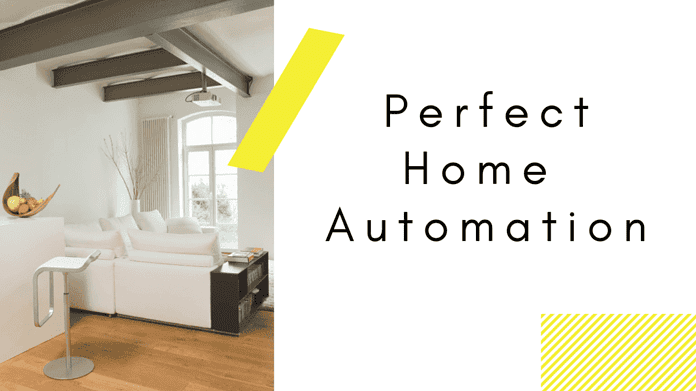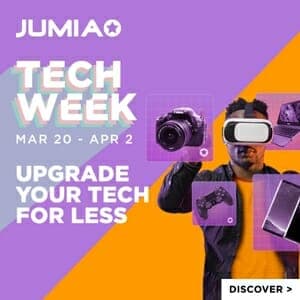 What about upgrading your home? While you might believe that you have done everything that is possible to accommodate everything most neatly, you can still do many more things if you use linear actuators. Yep, we are talking about some automation ideas which:
Will turn your usual home into a high-tech hub, something that your friends will admire;
You can unclog a lot of space by arranging storage places under your bed, sofa, or even above your head on the wall;
Find a place for all the devices that you have always wanted to buy for your kitchen by installing an electric lifting column in a secret place and make it appear when you need one or another item installed on the column. You can find electric lifting columns of various types and sizes at progressiveautomations.com.
The number of ideas is unlimited, all depends on your needs and imagination. What about checking the most common of them?
More Storage Space Is Realistic
Many of us store things under a bed or a sofa. But what about turning this common storage space into something pleasant- and easy-to-use? For that, install on the bed frame a couple of linear actuators. The other side of each actuator fix to the bed support.
With a push of a button, the actuators will extend and lift the bed. The space under it can be used to store things. Of course, you could have used it before, but now, it has become so much more convenient.
The same can be done with your sofa. Needless to mention that these furniture pieces might already have a specially arranged storage space, but if you automate it, you will boost the comfort of its use.
Kitchen Can Be Neat and Functional
In many houses, kitchens are not the biggest places. However, we still want our kitchen to be the most functional and equipped with all the possible items. Basically, we have a choice: whether we want to have all the possible equipment or we want the space to be neat.
Now, you can install a lift column in one of the kitchen cabinets, and forget about your worries. Make an opening in the top of the cabinet. Install a lift column with a platform inside of the cabinet. Fix the needed item on the platform. The opening can be closed with a special cap on hinges when the item isn't in use.
With a couple of actuator systems, you can automate a special rack for kitchen utensils and make it hide behind a wall-mounted kitchen cabinet when not in use. Or you can create a lift rack for spices.
Ideas for Living Room Are Unlimited
A living room is a perfect place for any modifications. The ideas are unlimited, indeed. You can start with a TV lift, this is one of the most popular projects. It is due to the fact that TV-sets are upgraded constantly. Many people would like to buy a new TV-set but not everybody has enough space for a new big screen. In such cases, a TV lift comes to help.
You can make your TV-set hide in a cabinet, for example. To do so, use a cabinet that you already have. Inside, install a TV lift mechanism. In the cabinet top, make an opening to let the screen pass. Fix the device on the TV lift, arrange cables, and use your new device.
Another option is to get a ceiling-mounted TV-lift. If you don't have special skills and knowledge though, hire a specialist to mount both the TV lift and the device.
Finally, you can make a wall-mounted TV lift system. It might hide your TV set behind a furniture piece if the item isn't in use or might simply lift it higher to protect it.
Automated panels are also interesting projects. You will love this idea if you would like to change the interior from time to time. Just imagine that with a push of a button, the panel moves by exposing, say, paintings, or drawings, or some souvenirs or other small items that create a special atmosphere.
Office Can Become Comfortable and Nice
One more place that always needs an upgrade is your home office. Especially now, when many people started working from home, an office has become a special place.
Make a height-adjustable desk. You can use your old desk top if you like it. Fix it on a lift frame, and a new desk is ready.
Automated shelves will help you to arrange your working area and save a lot of space. Just divide the shelf in the middle, and fix the backside on a lift system. While the front side cannot be moved, the backside can be lowered and lifted by the actuator system. Use a sheet of plastic or MDF to separate the shelf parts.
There are plenty of nice ideas for your home. Have a look around. Do you see something that needs an upgrade? Start with it.
Related Topics
Paschal Okafor
is
NaijaTechGuide Team Lead
. The article
Enjoy Perfect Home Automation with Lifting Mechanisms
was written by . The article was last modified:
March 2nd, 2021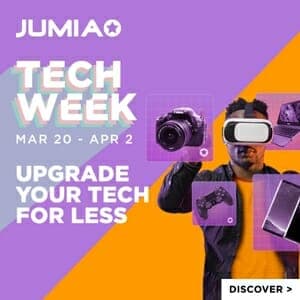 NaijaTechGuide may receive financial compensation for products/services purchased through affiliate links on this site. See
full Affiliate Disclosure Here